Beating McLaren main aim for Racing Point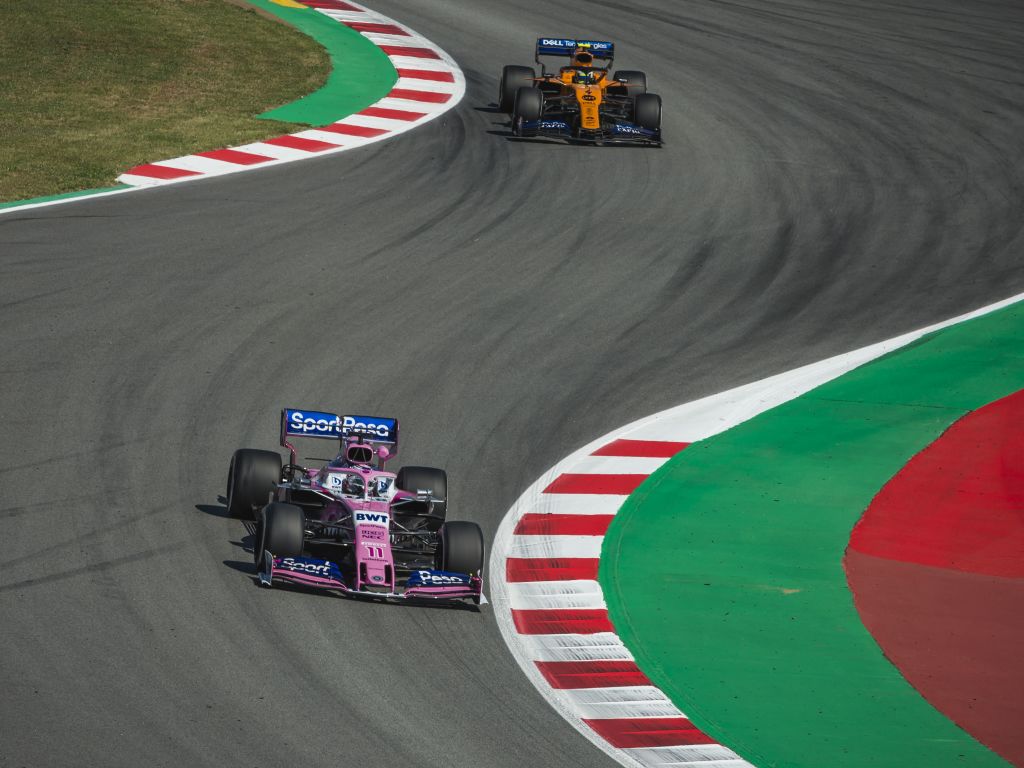 Racing Point's primary target in the opening race of the season will be to beat McLaren, Sergio Perez says.
It was a mixed Saturday for the team. They headed it into it harbouring hopes that they could take the title of the third-fastest team from Ferrari.
While they did indeed look to be quicker than the Italian outfit, they were taken by surprise by McLaren, who look to be as fast if not faster, with Lando Norris starting in P4.
Beating the British team on Sunday is Racing Point's main aim, and Perez, who starts in P6, says he'll be disappointed if they don't.
"We knew all the way through the weekend that the margins were very small around us with the McLarens, the Red Bulls and people behind like the Renaults," he said after qualifying.
"McLaren showed their true pace right at the end there in Q3. My Q3 was okay, I found the track a bit slower.
"I think we have good race pace, so we should be able to fight them from there. We'll definitely be in the mix. I will be disappointed if we don't beat them tomorrow."
Celebrate the return of F1 with 25% off annual F1 TV subscriptions! Click here to subscribe
Despite going less than two tenths slower than his team-mate, the other Racing Point of Lance Stroll will start the race down in P9, just behind Carlos Sainz.
However, he feels that the field being so close in terms of pace is a good thing for the season and the sport as a whole.
"All in all it was a positive qualifying for the team, both cars in Q3. It's a great way to start the season," he said.
"I think my lap was clean. I would've changed a couple of things with the balance of the car just to optimise my lap time in Q3, but we gave it a good shot. It's so tight between all the cars so a couple of tenths makes a big difference.
"It's really tight, any given lap, there's five or six positions in it. It's great for the fans, it's great for us drivers, we want to see lap times that are really tight between all of us drivers and that's what we're seeing now so I think it should be a really exciting season."
Follow us on Twitter @Planet_F1 and like our Facebook page.