Big crashes for Verstappen and Bottas, Vettel's near miss
Max Verstappen and Valtteri Bottas both racked up big repair bills in quick succession on a testing first day of practice in Austria.
Ahead of Friday's first practice, Lewis Hamilton and Sebastian Vettel joined the teams in heading down to the Pirelli meeting called to discuss the possibility of swapping to the 2018 rubber and treads.
Sebastian Vettel and Lewis Hamilton heading to the tyre meeting with their team principals #F1 #AustrianGP pic.twitter.com/XdlhpBMcmq

— Christian Menath (@MSM_Christian) June 28, 2019
And then the meeting concluded…
Pirelli meeting over. No comments for now. We have to wait a bit till we know what was decided. #AMuS #F1 pic.twitter.com/ktMwtU3YtG

— Tobi Grüner 🏁 (@tgruener) June 28, 2019
The news then broke that there will be no changes to the tyres specification for 2019.
And so attention turned to FP1…
10 minutes before the start of the session there was an issue for Valtteri Bottas as his Mercedes W10 required a new power unit after Mercedes found an oil leak.
Looks like there is a problem with Bottas car. Floor is off 10 mins before FP1. #AMuS #F1 pic.twitter.com/3QJ5V03QD0

— Tobi Grüner 🏁 (@tgruener) June 28, 2019
Kevin Magnussen met the Turn 1 sausage kerb, never a good moment for a F1 car.
We've all been keen to try the local cuisine – Magnussen just headed straight for the sausage kerb at Turn One 🌭

Testing the limits is what #FP1 is for 👊#AustrianGP 🇦🇹 #F1 pic.twitter.com/6tV6Qkhhk5

— Formula 1 (@F1) June 28, 2019
Red Bull gave Max Verstappen wings with the Dutchman leading the timesheet ahead of Hamilton at the 40-minute mark.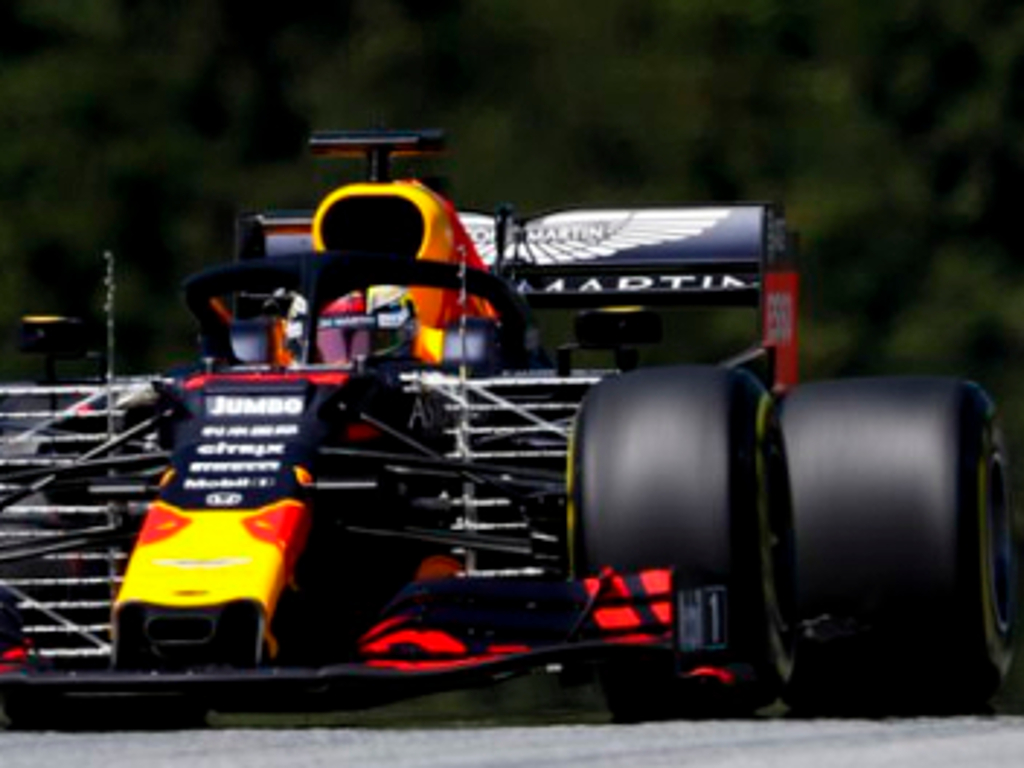 Daniel Ricciardo, P8 after his first run, headed back into the pits for a set-up change for his RS19.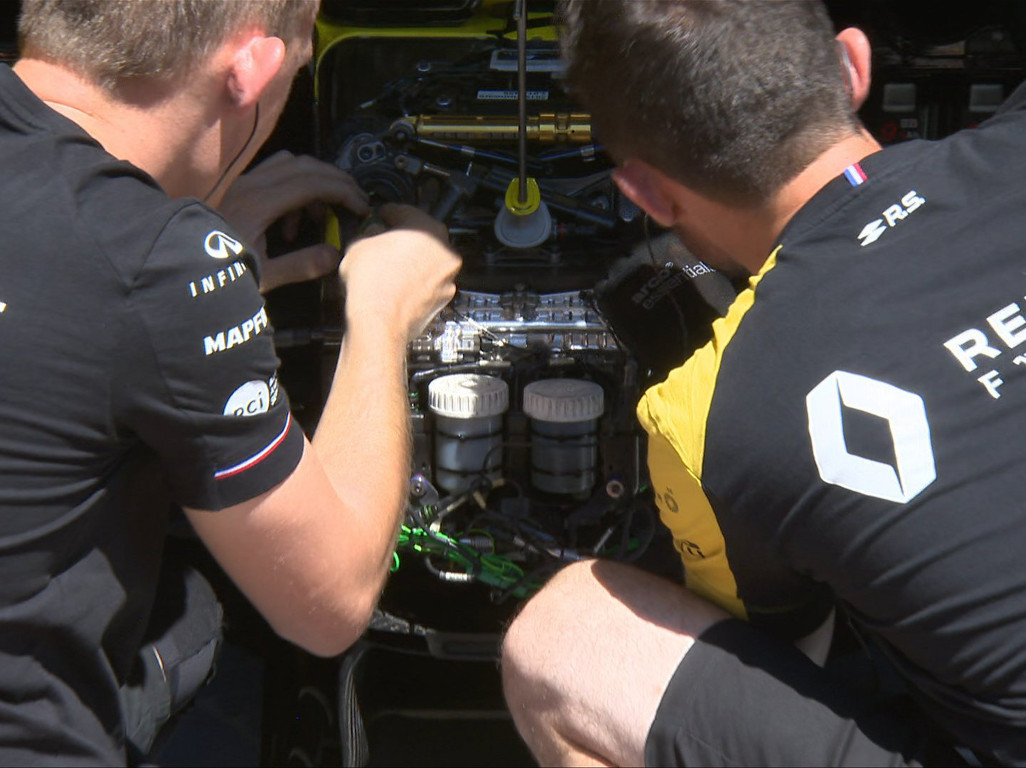 In a session where kerb climbing was the order, Lance Stroll made a meal of it as he mounted the kerb and left behind bits and bobs from his Racing Point RP19.
↪️
↩️

A teasing glance at the gravel for Lance Stroll in FP1 😏 – but he keeps it out of the trap at Turn 4#AustrianGP 🇦🇹 #F1 pic.twitter.com/9bbOckk5C9

— Formula 1 (@F1) June 28, 2019
The session was red flagged with three minutes on the clock as Nico Hulkenberg's RS19 suffered a front wing failure at Turn 9. He also mounted the kerbs.
Red flag; debris on track. Our debris in fact. Quite specifically, part of The Hulk's front wing. Both cars return to the garage. #RSspirit #AustrianGP #FP1 pic.twitter.com/O3ZjnJDL3J

— Renault F1 Team (@RenaultF1Team) June 28, 2019
Lewis Hamilton was fastest of all on a very hot Friday morning. He finished with a best time of 1:04.838, 0.144s up on Sebastian Vettel.
As track temperatures reach 53 degrees (and we're not at the hottest part of the day yet) this man @LewisHamilton @MercedesAMGF1 is still on top, but only by 0.144s from #Seb5 @ScuderiaFerrari. Likely we'll be seeing more than 55 degrees on track this afternoon! pic.twitter.com/DVZcmIe349

— Pirelli Motorsport (@pirellisport) June 28, 2019
Front wings took a real beating around this unforgiving circuit in FP1…and it was the same story again straightaway in FP2.
A closer look at that damage to Stroll's front wing 👀#AustrianGP 🇦🇹 #F1 pic.twitter.com/CovvVKP792

— Formula 1 (@F1) June 28, 2019
Pierre Gasly, meanwhile, went for a spot of grass-cutting…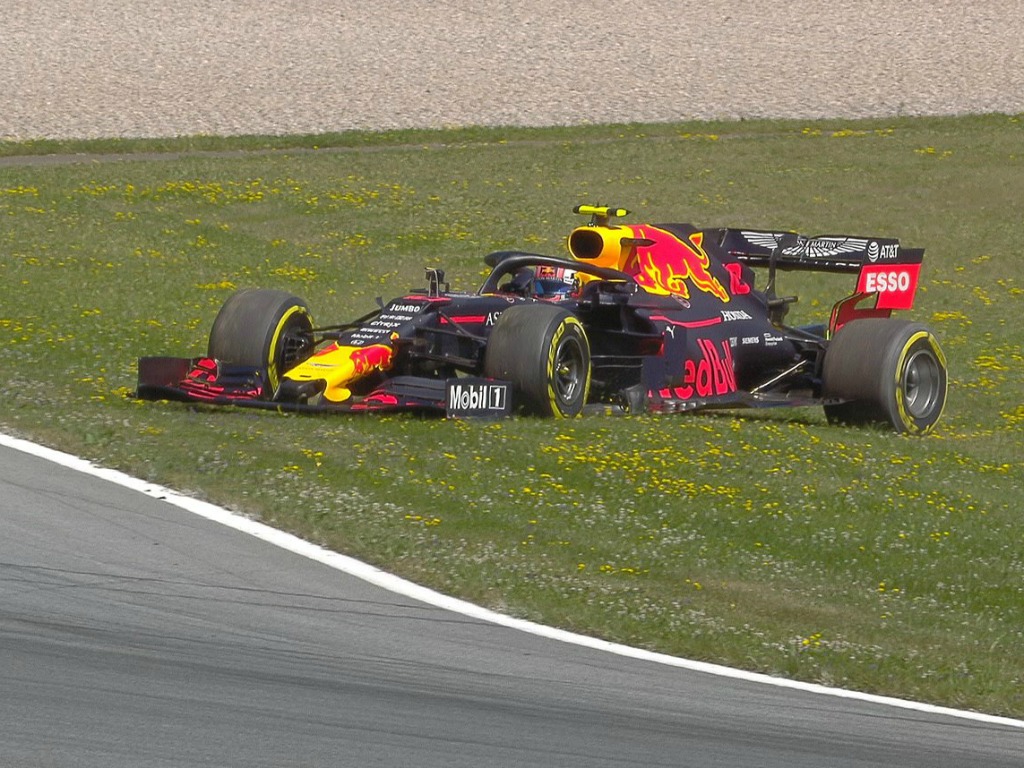 But that was pretty tame in comparison to what was to come for team-mate Verstappen at Turn 10.
With the clean-up complete, time to get back underway…well, for a couple of minutes before this happened to Valtteri Bottas at Turn 6:
They say bad luck happens in threes…Vettel almost made it so straight after Bottas' accident.
Amid all the chaos, Charles Leclerc ended the day quickest but Hamilton, Bottas, Vettel and Verstappen all failed to pump in a qualifying sim hot lap.
Follow all the action from the Austrian Grand Prix with the PlanetF1 live centre