DRS problems 'frustrating' for Ricciardo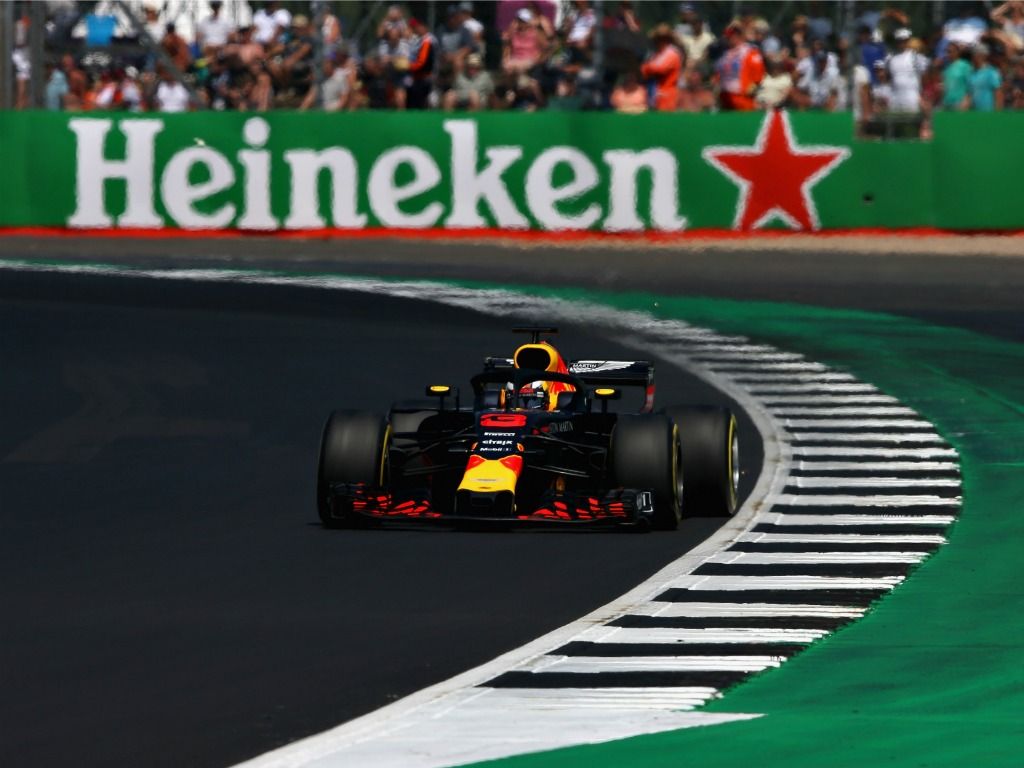 Daniel Ricciardo was hindered in qualifying for the British Grand Prix, after his DRS failed during his first run in Q3 on Saturday afternoon.
The Australian eventually qualified in P6 for the race at Silverstone, more than a second behind pole sitter Lewis Hamilton.
Ricciardo was unable to open the flap on his RB14's rear wing during his first lap in the final part of qualifying.
"I lost it [the DRS] between Turns 4 and 6 in Q3. The last lap they figured it out but the first lap, the best lap, I didn't have it," Ricciardo said about his woes.
"It is a bit frustrating. I don't know why [it happened] but [it came at] an inconvenient time"
The seven-time race winner knew that the Bulls were going to be off the pace because of their engine deficiency to the Ferrari and Mercedes, but this issue just compounded that for the Australian.
"We know we are already a bit off the pace, and down the straights we lose a lot," he continued.
"So when I saw I was pulling the DRS and it was not working, it was more frustrating than anything."
Ricciardo will start P6 for Sunday's British grand Prix, alongside his team-mate, Max Verstappen, on the third row.