ICYMI: From moustaches to pubes to tears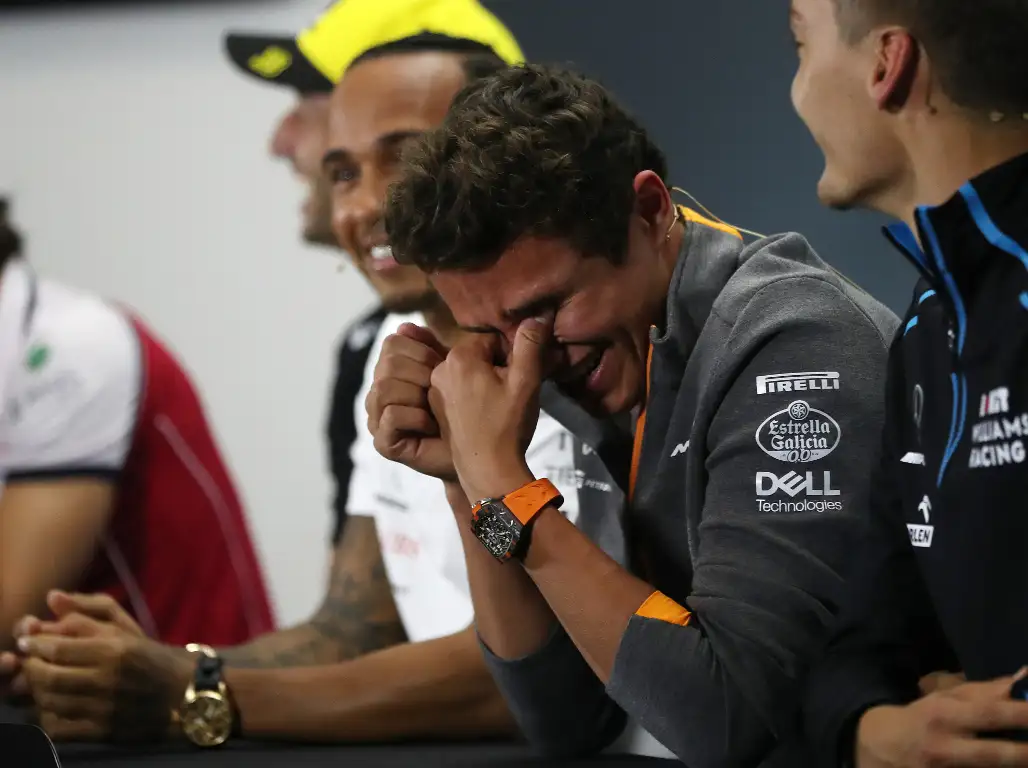 From moustaches to other body hair, Daniel Ricciardo had Lando Norris in tears of laughter at the Thursday drivers' press conference at Silverstone.
It began with a perfectly innocent question about the Lewis Hamilton mania that grips the British Grand Prix year in and year out.
The Brit said "maybe it's the moustache" that does it.
From there the conversation went down the line of growing hair, and who on the panel – which included 19-year-old Norris – can.
Ricciardo took a step further… or perhaps best to say a step lower.
😂😂🤣🤣 Daniel Ricciardo is an absolute legend! Norris's laugh killing me. #F1 #BritishGP pic.twitter.com/jAeNkF8OP8

— Tim Hauraney (@timhauraney) July 11, 2019
Props to Hamilton for trying his best to stay on topic.
Follow us on Twitter @Planet_F1 and like our Facebook page.