Verstappen 'wanted to be too quick on hard tyre'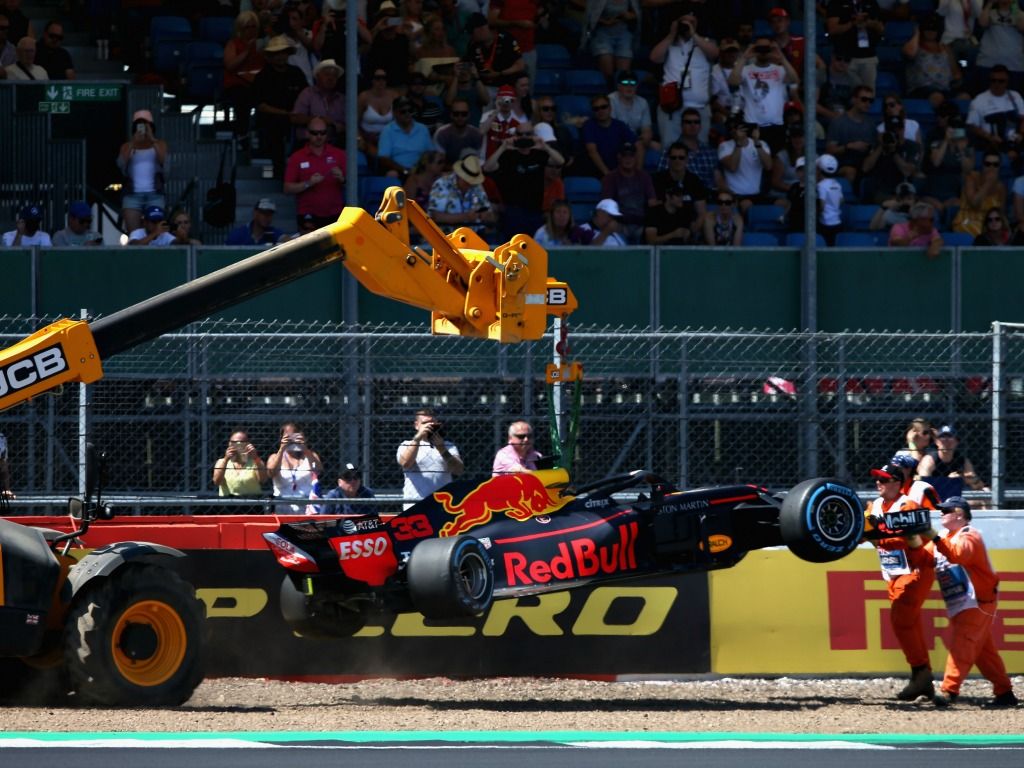 Max Verstappen was not overly concerned about his crash in FP2, saying that he always feels confident around the Silverstone track.
The Dutchman's day was over after just two laps during the second practice session after he was unable to wrestle the oversteer experienced at Luffield and found the barrier in front of the British fans.
The damage was too severe for Verstappen to get back on track in time before the session was finished, but he just brushed the incident off as one of those things.
"I think I wanted to be too quick on the hard tyre," Verstappen said with a smile back in the paddock. "I just lost it.
"Unfortunately the way I hit the wall, it rips off the right rear. At the end of the day it is not ideal to lose the second session, but feeling I had [about the car] before that was pretty good.
"So I think balance-wise we are not far off, but we are losing a lot of lap time on the straights."
A software issue in FP1 also cost Verstappen valuable track time on Friday morning, yet the Dutchman feels there is no reason to panic.
He added: "I feel good always around this track and I feel confident in FP1 already with the harder tyres.
"The pace is good, but it seems like we are not fighting for pole. We'll try again tomorrow.
"At least I have two sets of softs, so that's positive!"
Team-mate Daniel Ricciardo, meanwhile, was eight tenths off the pace in FP2 and finished in P5.
He also conceded that Red Bull are not really in the fight for pole this weekend.
"It's hot for Silverstone," said Ricciardo. "We just need to manage everything, the temperatures. I think that'll be key to having a better race car on Sunday.
"For qualifying we'll try to do what we can. I think Ferrari and Mercedes are too fast on one lap but for the race we'll try to find a few little secrets."