Which drivers got the season off to a flyer? Who had an opening day to forget? Here are the driver ratings from Australia – courtesy of Late Braking.
Valtteri Bottas bounced back in emphatic fashion, whilst the likes of Max Verstappen, Kevin Magnussen and Lance Stroll were amongst those who also caught the eye.
Let's see the scores on the doors…
Valtteri Bottas: Now that's a statement of intent! A lot has been made of Bottas returning refreshed in 2019 and it certainly looked that way as he delivered what he referred to as the best drive of his career.
Nailing the start was paramount and he duly obliged by overtaking Lewis Hamilton into turn 1. From there it was plain sailing for Bottas as he won by a sizable margin. Add an extra point for fastest lap and this season could hardly have started better for the Finn. 10
Fantastic effort from the team this weekend to start with a 1-2. Super proud of everyone back home for their hard work over winter to provide us with a car that we can fight with. Great drive from Valtteri, well deserved. Let's keep this up team @MercedesAMGF1 📷 @MSI_Images pic.twitter.com/GdeGTXEnyq

— Lewis Hamilton (@LewisHamilton) March 17, 2019
Lewis Hamilton: Hamilton's curious history of qualifying on pole and not winning in Australia continued this year. He might have secured his sixth straight pole position down under on Saturday but he has only converted two of them into wins.
After getting bogged down off the start, Hamilton struggled to keep up with Bottas before bailing into the pits early to cover off an undercut attempt by Vettel.
Ultimately, Vettel did not prove to be a threat and Hamilton was forced to stave off the threat of Verstappen for P2.
Not the start Hamilton would have dreamed of but 18 points is far from a bad way to start a campaign. It worked well enough for him last year. 7
Max Verstappen: Encouraging signs for both Verstappen and the Red Bull team.
After an underwhelming qualifying session, Verstappen came alive in the race and was unlucky not to pinch P2 away from Hamilton.
A clinical overtake on Vettel proved to be his highlight of the day and a podium marked a great start to the Red Bull-Honda partnership.
With Verstappen fastest in the speed trap and circuits dependent on top speed coming up, challenging for a win or two might be on the cards. 8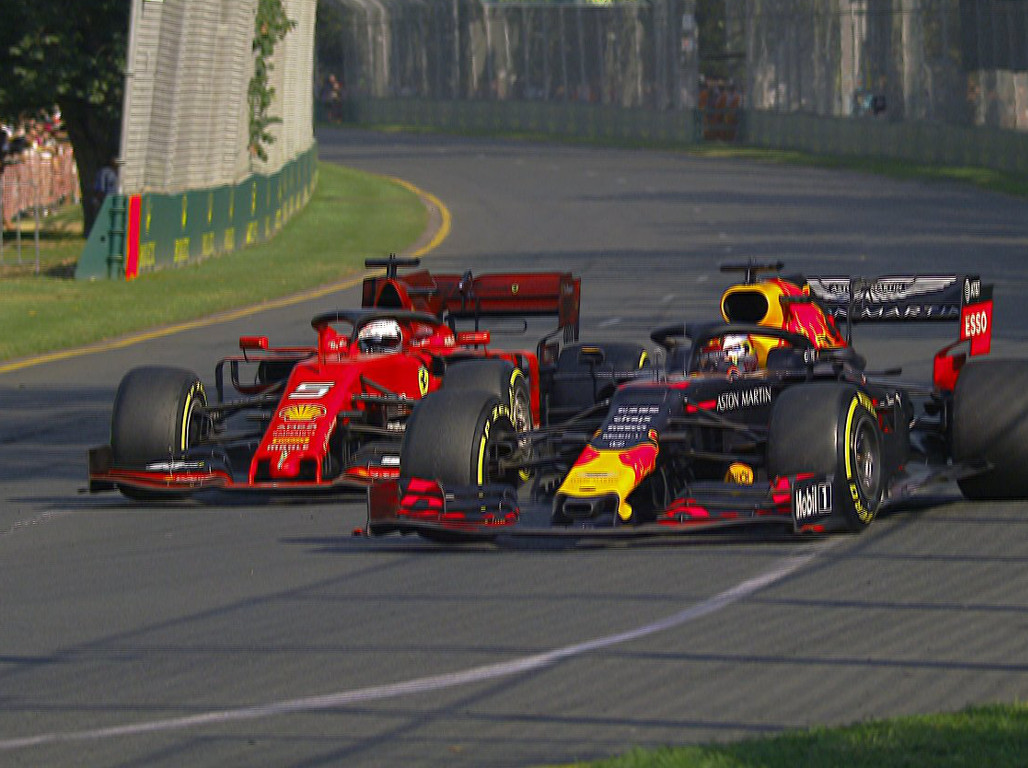 Sebastian Vettel: After a dismal qualifying which saw Ferrari considerably off the pace, the team maintained hope that it was purely a Saturday issue and they could rectify this in the race, much like last season.
It's fair to say this didn't happen.
Vettel, particularly in the second stint, struggled for pace and P4 would have almost certainly become P5 if team orders were not deployed.
Being 57 seconds off the winner was something of a disaster and the German will be hoping that the issue was track-specific rather than something that will carry over to Bahrain. 6
Charles Leclerc: Debuts for Ferrari are difficult enough as it is, let alone when you are just 21 years old and have 21 race starts to your name.
2018 showed us the raw talent that Leclerc possesses but the Australian GP proved that finding his feet at the Scuderia might take time.
Leclerc was far from unimpressive though and as previously mentioned he had the pace to beat his team-mate for P4.
Sensibly, Leclerc maintained calm about the team orders decision. You get the feeling he knows there is only so many times he can be in that situation before the bosses feel the need to change tactics. All-in-all, a solid opener. 6
Kevin Magnussen: The first race of 2018 proved to be the biggest blemish of Haas' season, Kevin Magnussen at least went some of the way to avenge this with a strong showing on his way to P6 place and eight championship points.
After being outqualified by his team-mate on Saturday, Magnussen crucially overtook Grosjean early and from there he made the 'best of the rest' tag his own.
Despite having the likes of Hulkenberg and Raikkonen behind, Magnussen held his nerve and led the team to a great result. 8
Nico Hulkenberg: It was a bit of a shock to see both Renault drivers fail to make it to Q3 in qualifying but Hulkenberg left his best for the race as he jumped many of his midfield rivals.
The start was key for the Hulk as he carved his way into the top 10. An early pit-stop threatened him with tyre wear issues towards the end but he held on for his classic P7 finish. 7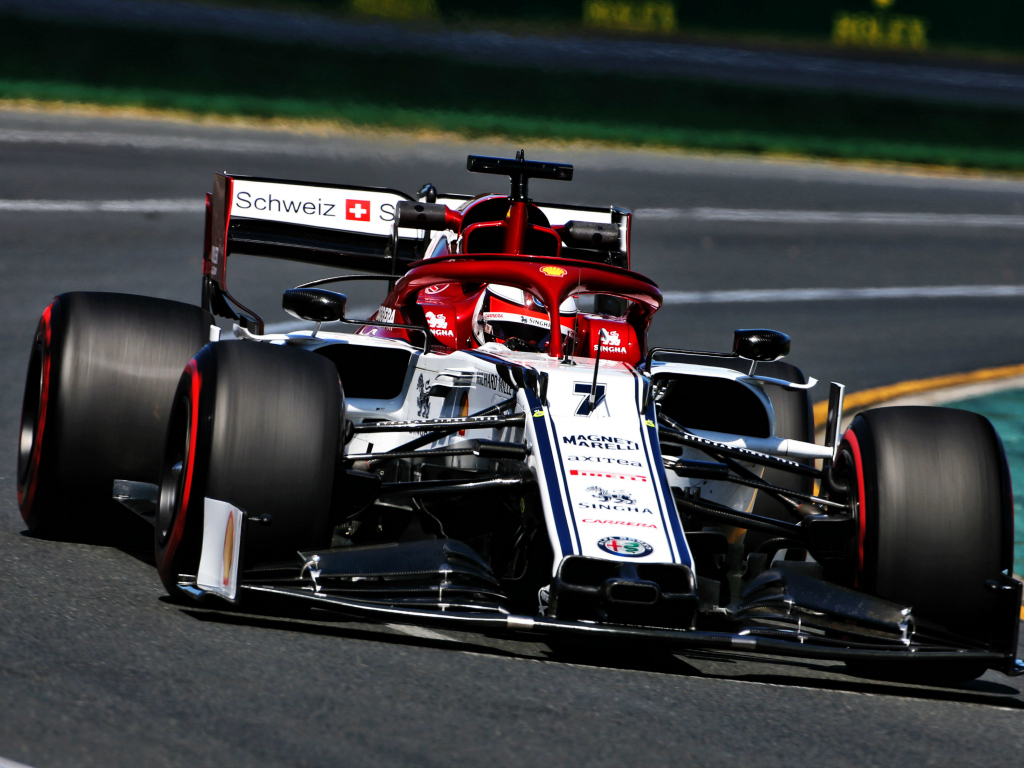 Kimi Raikkonen: Top 10 start. Check. Top 10 finish. Check.
It was a quiet weekend for Raikkonen who went about his business in a neat fashion to claim the first points for Alfa Romeo since the 1984 European Grand Prix.
The acquisition of Raikkonen appears to be a strong move and his consistency should help the team massively.
Had it not been for a visor issue early doors, Raikkonen could have posed a bigger threat to those midfield rivals above. 7
Lance Stroll: Not many would have given Stroll a chance of points after getting knocked out in Q1 but thanks to an alternate strategy, Stroll made up seven positions in the race to score his first points since last season's Italian Grand Prix.
Despite what critics say, Stroll has good race craft and he proved it here. 8
Daniil Kvyat: After tricky seasons in 2016 and 2017, it looks as if a season out has done Kvyat the world of good. He appears to be in a much better place and except for one risky divebomb, he put together a good weekend.
His defensive work against Gasly earned him a well-deserved point. 7
Pierre Gasly: The biggest shock of qualifying was seeing Gasly eliminated from Q1, a fault of the team more than him individually but it left him in a position to have some fun in the race and carve his way through the field in a similar way to Verstappen has done in the past.
As it happened, it didn't work out that way. Stuck in a DRS train for most of the day, Gasly was unable to make much progress and his Red Bull debut resulted in zero points. Not the greatest of debuts. 5
Had the car for points, but I didn't get 'em. First race out of the way though and got to say thanks to everyone at the track or back home on the sofa who gave me a nod this weekend. Special few days that I'll not forget 🥛 #AusGP pic.twitter.com/dXzRCb68E4

— Lando Norris (@LandoNorris) March 17, 2019
Lando Norris: Norris opened some eyes in qualifying with a dazzling performance to line  up P8 on the grid  – but it was downhill from that point as he was a victim of the Giovinazzi Train.
He did ultimately get past but by that point the damage was done and he found himself half a minute behind Gasly. 6
Sergio Perez: As is the case with most of the drivers who finished just outside of the points, the good performance by Perez in qualifying cost him as those on the medium tyres were able to perform an overcut as Perez struggled with traffic. 5
Alex Albon: Another driver on debut, Albon started the race well and at one stage was just one position away from the points.
All hope of points on debut disappeared though as the Giovinazzi Train pulled into the station and Albon struggled to get past. Regardless, a good start to his F1 career. 6
Antonio Giovinazzi:  It was somewhat of an odd race for Giovinazzi.
Clearly struggling for grip as tyre wear became an issue, the Alfa Romeo team decided to keep him out on the soft tyres rather than pitting him for some new boots.
At least his 2019 Australian Grand Prix went better than his debut race did back in 2017…  5
Bit of a lonely one that – but there are worse ways to spend a Sunday!

Big push now to improve for Bahrain 👊 pic.twitter.com/GTmI54wsKj

— George Russell (@GeorgeRussell63) March 17, 2019
George Russell: All of the fears that Williams are a million miles off the pace have been realised as both cars were lapped multiple times in the race.
Considering Russell's only point of comparison is team-mate Kubica, it is fair to say he did the best job possible. All signs indicate it will be a long season for the duo. 7
Robert Kubica: Comfortably over five seconds off the pace in qualifying, the writing was on the wall for Kubica going into the race.
After a pit stop on the opening lap for a new front wing, Kubica was lapped three times by race leader Bottas before it was all said and done. The only way is up…right? 5
Did not finish
When you're so annoyed about your car being on fire that you can't be bothered to get out of your car that's on fire pic.twitter.com/TJJuk2e7Q4

— iGP Manager (@iGPManager) March 17, 2019
Carlos Sainz: A bit of a write-off for Sainz. After getting held up in qualifying, Sainz was the unlucky driver to suffer the only engine problem in the race, bringing his weekend to an abrupt end.
One to forget for Sainz and he might well treat the next race as his McLaren debut instead. 5
Daniel Ricciardo: I am starting to think Mark Webber used up all of the home Aussie GP luck back in 2002.
For years, Ricciardo has been unable to catch a break in the season opener and 2019 was no different.
A front wing change was necessary after a trip over the grass off the start and the team later retired the car with zero chance of points. 5
Romain Grosjean: Grosjean could hardly have asked for more from qualifying but once again he had an Australian Grand Prix wrecked by a pit stop error.
A delay on the front left tyre put him well down the order and he eventually retired with an issue on the front left. Coincidence?  5
The Australian Grand Prix driver ratings are courtesy of the good folks at Late Braking. You can check them out in the following places:
Subscribe to Late Braking on YouTube
Follow Late Braking on Twitter
Follow Late Braking on Instagram