Lewis Hamilton and Sebastian Vettel were both facing the prospect of penalties after an eventful qualifying session in Brazil.
Here is how qualifying day unfolded…
Lewis Hamilton showed off his new 5 star (literally!) helmet courtesy of Bell Helmets – and his five World titles.
Grateful for each 🌟🙏🏾 What do you think of my custom Brazil helmet guys? Huge thanks to @BellRacingEU for their hard work on this! 🇧🇷 #LHFive #BrazilGP #BellHelmets #F1 📷 @F1 pic.twitter.com/gw3YPUUxfb

— Lewis Hamilton (@LewisHamilton) November 10, 2018
Ferrari held the early 1-2 as Sebastian Vettel clocked a 1:08.853 to edge his team-mate Kimi Raikkonen.
FP3 | Seb goes all purples and P1, with a time of 1:08.857, on his first lap of the session. #BrazilGP 🇧🇷 #Vettel pic.twitter.com/D8LZbJA8bd

— Sebastian Vettel #5 (@sebvettelnews) November 10, 2018
While Vettel led, Hamilton ran into a few problems that meant he was forced to spend time in the pits while some Mercedes personnel worked on the other – and others kept the cameras at bay.
Absolutely nothing to see here… nada… zilch… 😉 #BrazilGP 🇧🇷 #F1 pic.twitter.com/ADekQ0vRu8

— Formula 1 (@F1) November 10, 2018
Hamilton was back out on track halfway through the session – "a quick check-up for Lewis' car and we've got the all clear, a breather pipe was dislodged" – and went second on his first flying lap.
The Mercedes driver upped his pace to a 1:08.7 to go quickest.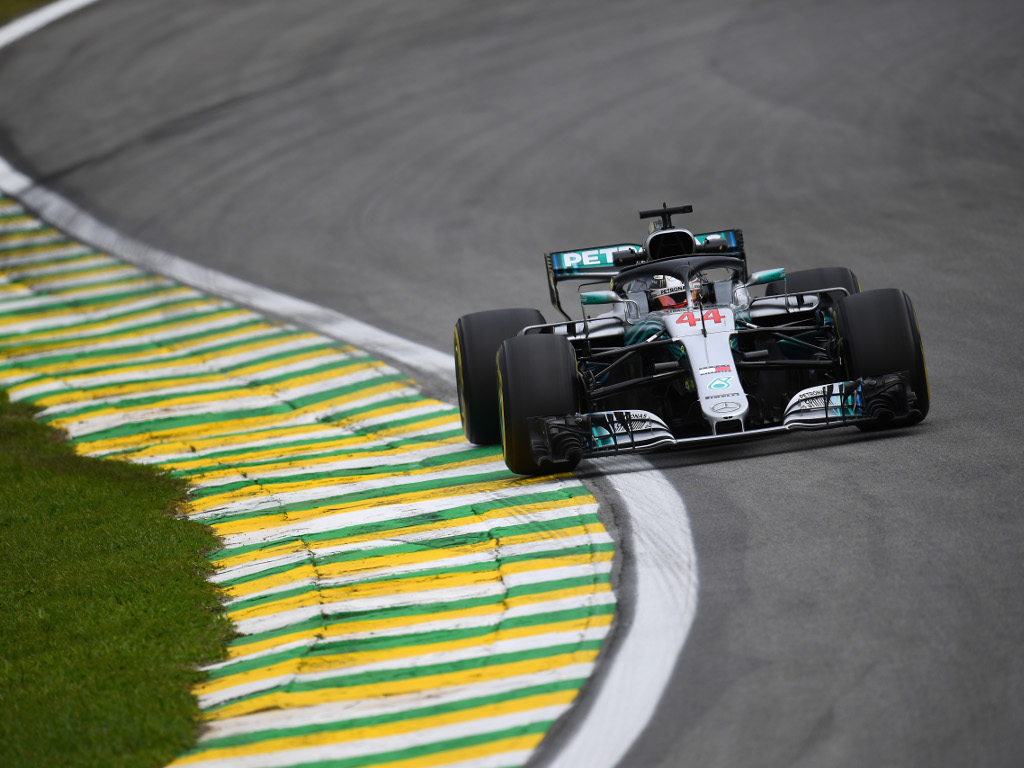 Quick tyre change in the pits and Max Verstappen, one of the last drivers to post a time, was back out on track and laying down the laps.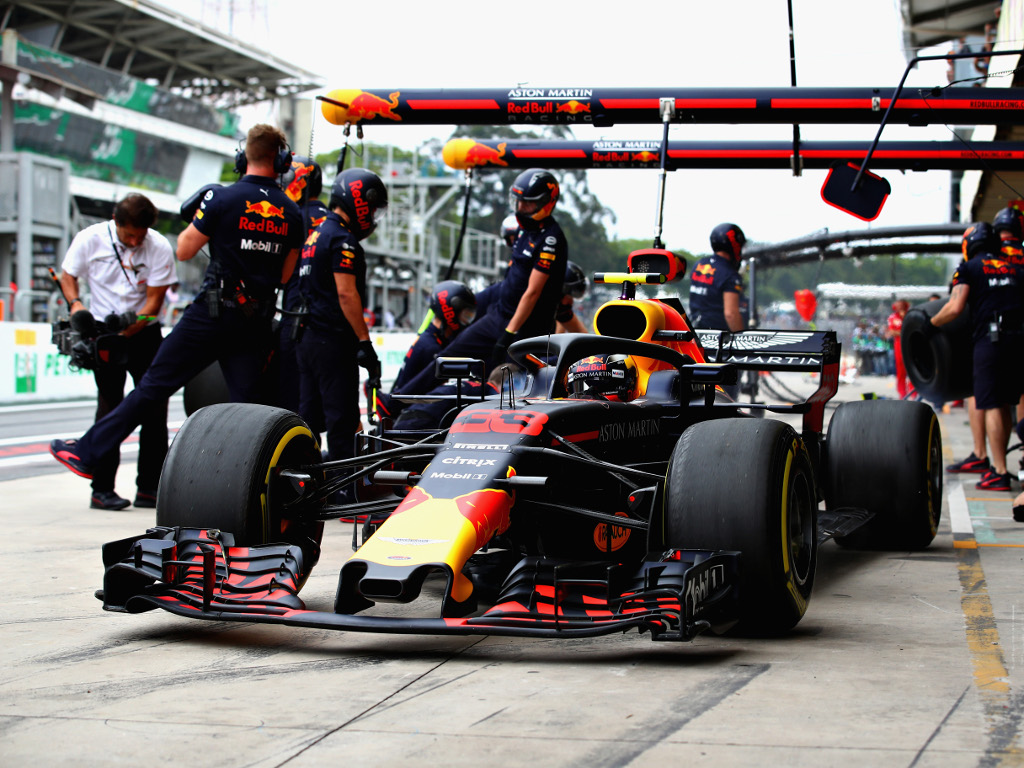 There was some bad news for Esteban Ocon as his VJM required a new gearbox meaning a five-place grid drop for the Force India driver.
The team opted to change the gearbox as a precaution having witnessed data anomalies in Mexico.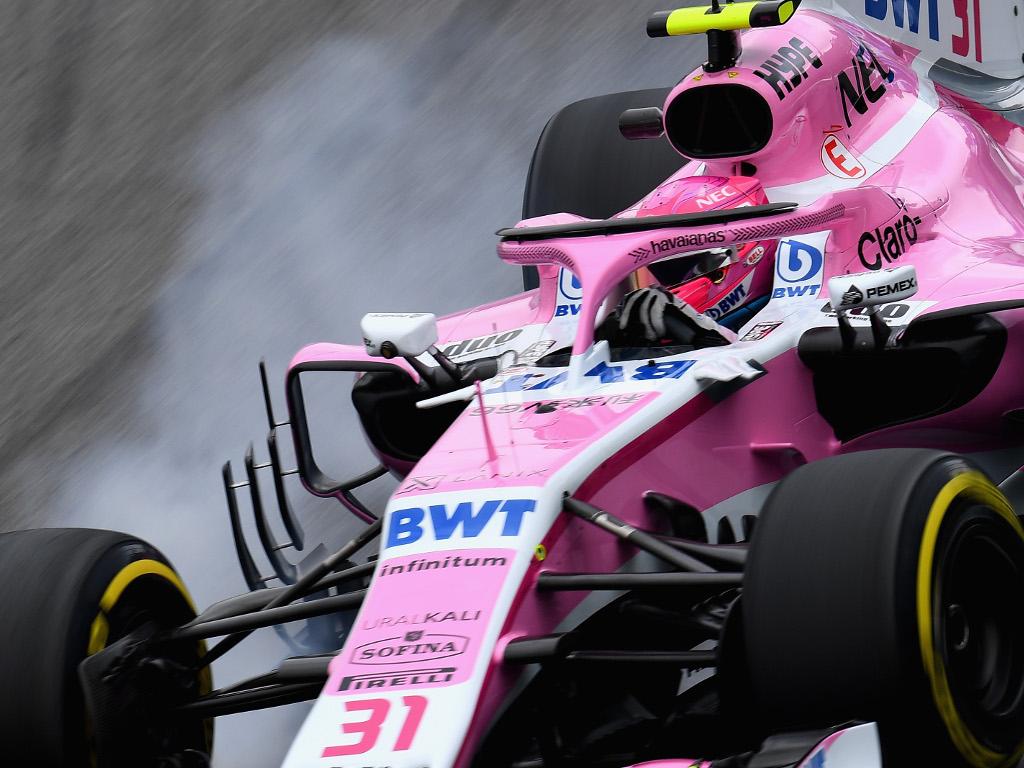 Stoffel Vandoorne feared he's hit a bird…. the good news is he didn't.
VIDEO: Raakt Vandoorne een vogel? https://t.co/S3QSwHyJeX #vandoorne #bird #fp3 #BrazilGP pic.twitter.com/uWDrV8YD7j

— GPfans.com (@GPFansNL) November 10, 2018
Vettel returned to the top of the timesheets with 20 minutes remaining and held onto P1 with a new lap record of 1:07.948.
Hamilton was second, 0.217s down, while Valtteri Bottas was third.
#Seb5 scores 1:07.948 P1 #FP3 #BrazilGP pic.twitter.com/HloYHyIQ81

— Scuderia Ferrari (@ScuderiaFerrari) November 10, 2018
The threat of rain was lurking as qualifying got underway in Sao Paulo…
Qualifying weather ☁️

It's dry right now, but there are a few dark clouds lurking#BrazilGP 🇧🇷 #F1 pic.twitter.com/nUHGpI3n97

— Formula 1 (@F1) November 10, 2018
And the first few drops arrived during Q1, which saw yet another double McLaren knockout.
Another double Q1 knockout for McLaren #F1 pic.twitter.com/V19BSdlEHH

— Planet F1 (@Planet_F1) November 10, 2018
An eventful Q2 saw both Ferraris get through and start Sunday's race on the soft tyres.
Lewis Hamilton's scruffy session continued with close shaves with both Sirotkin and Raikkonen. A visit to the stewards surely awaited him, but he was never called.
Sirotkin Vs Hamilton #F1 #GPBrasil #GPBrazil pic.twitter.com/4ZhOGLtDyQ

— Gifeses EfeGuan (@Gifeses_EfeGuan) November 10, 2018
Just when things couldn't get any more dramatic, Sebastian Vettel was referred to the stewards for a bizarre incident involving the weighbridge.
Sebastian Vettel smashing the place up! #BrazilGP #F1 pic.twitter.com/ZgD2vl3tZX

— Planet F1 (@Planet_F1) November 10, 2018
Lewis Hamilton came out on top in the battle for pole. His tenth of the season and the 100th pole for Mercedes.
BREAKING: @LewisHamilton takes pole at Interlagos with a new track record! 🔥 It's his TENTH pole of 2018 💪 #BrazilGP 🇧🇷 #F1 pic.twitter.com/BRpZLMgeZN

— Formula 1 (@F1) November 10, 2018
Follow all the action from the Brazilian Grand Prix with the PlanetF1 race hub.