The 2019 F1 season moves on to the Chinese Grand Prix this weekend with Mercedes yet again riding high and Ferrari licking their wounds.
The tifosi were in raptures after qualifying in Bahrain when young gun Charles Leclerc roared to pole followed by team-mate Sebastian Vettel. But it all went wrong on race day as a Vettel error saw his chances disappear and Leclerc's engine gave out when victory looked assured.
That unfortunate turn of events for the Italian giants left reigning World Champion Lewis Hamilton to pick up the pieces and claim his first win of the 2019 season.
Now Ferrari must try to translate that raw speed into a reliable race day in Shanghai, as they bid to confirm they are genuine title contenders this year.
What time does the Chinese Grand Prix start?
The start times for the Chinese Grand Prix are as follows:
Practice 1: Friday April 12, 1000 local time (0300 BST)
Practice 2: Friday April 12, 1400 local time (0700 BST)
Practice 3: Saturday April 13, 1100 local time (0400 BST)
Qualifying: Saturday April 13, 1400 local time (0700 BST)
Race: Sunday April 14, 1410 local time (0710 BST)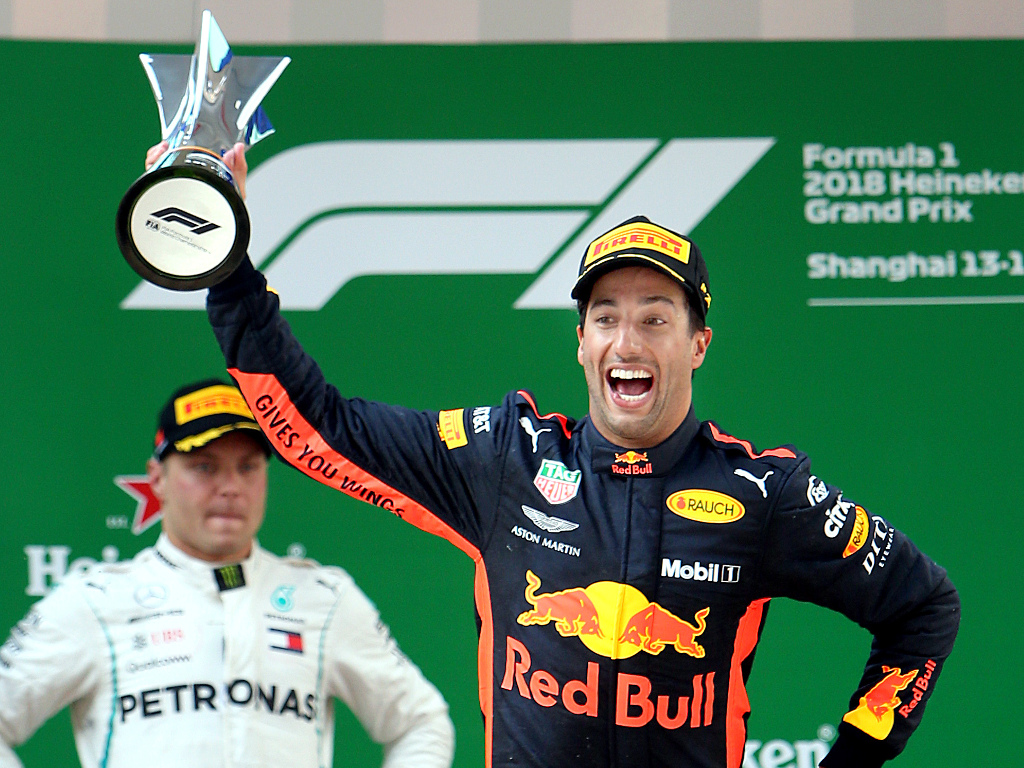 Where does the Chinese Grand Prix take place?
The adventurous circuit is designed by renowned specialist Hermann Tilke, who was also responsible for the new circuits in Bahrain and Malaysia and carried out modifications to the Nurburgring and Hockenheim's circuit.
The track is shaped like the Chinese character 'shang' standing for 'high' or 'above'.
There is accommodation for up to 200,000 spectators with main grandstand holding 29,500 and overlooking almost 80 per cent of the track.
There are two opposing stands on the north-east part of the circuit holding more than 10,000 each with roofs shaped like lotus leaves and 150,000 people can be housed on the rest of the enclosure in temporary stands or on the surrounding banking.
The team buildings are constructed on a special island on a lake on the infield.
The technical track and seven left-hand and seven right-hand bends place enormous emphasis on the car's aerodynamics and the driver's stamina and concentration.
Sunday's race will be run over 56 laps of the 5.451km circuit.
#Race1000 loading…

██████████████]99.9%#ChineseGP 🇨🇳 #F1 pic.twitter.com/YJ2XxCgcqA

— Formula 1 (@F1) April 8, 2019
Where can I watch the Chinese Grand Prix on TV?
Chinese Grand Prix weekend – including qualifying and the race proper – will be screened live in the UK by pay-TV broadcaster Sky Sports on its dedicated Sky Sports F1 channel. Highlights will be aired by free-to-air broadcaster Channel 4.
Subscribers to F1's own app can hear radio commentary on the race proper from the BBC and access live data around each session.
PlanetF1 will carry live timing and expert commentary on every session of the race weekend along with all the latest news from the track.
The Chinese Grand Prix will be shown live on TV by the following outlets in other key markets:
United States: ESPN (English), Univision (Spanish)
Canada: RDS (French), TSN (English)
Australia: Fox Sports
France: Canal +
Italy: Sky Sport F1
Germany: RTL
Spain: Movistar F1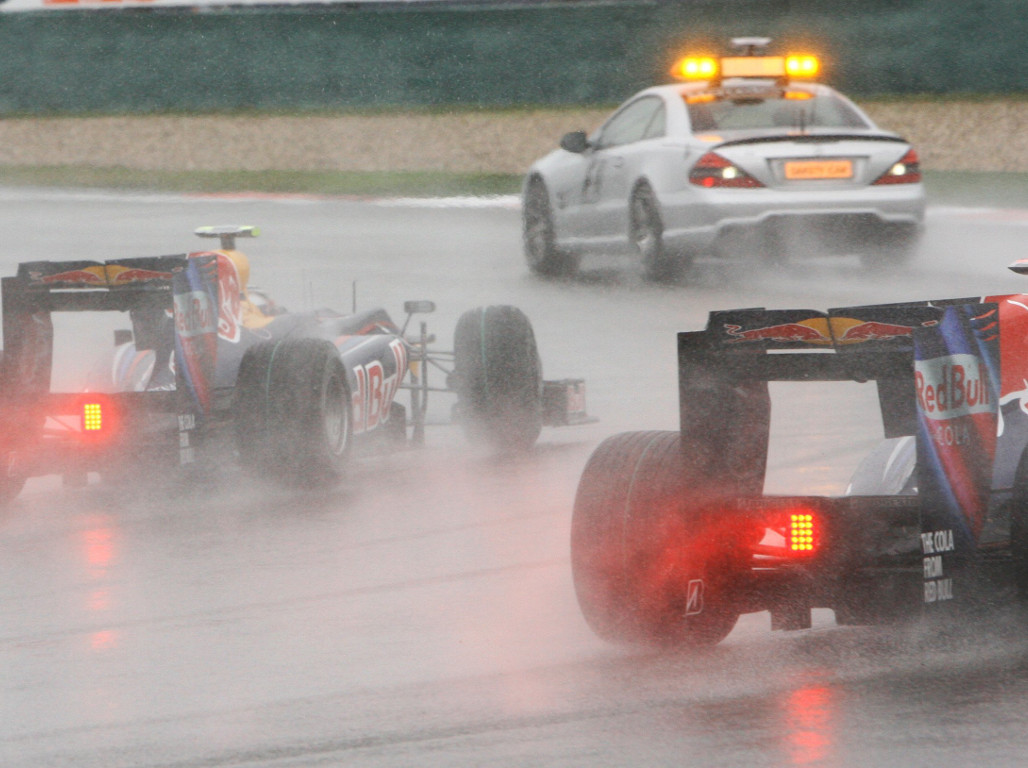 What is the weather forecast for the Chinese Grand Prix?
Friday April 12: 20C, sunny.
Saturday April 13: 22C, partly sunny.
Sunday April 14: 18C, cloudy.
Which drivers have won the Chinese Grand Prix?
Daniel Ricciardo claimed victory in China last season but that apart recent years have largely seen Mercedes dominance at the Shanghai International Circuit. The reigning constructors' champions have a total of five victories, while their main man Lewis Hamilton also has five Shanghai successes during his illustrious career (two of them with McLaren). Ferrari's last victory here came via the now-retired Fernando Alonso back in 2013.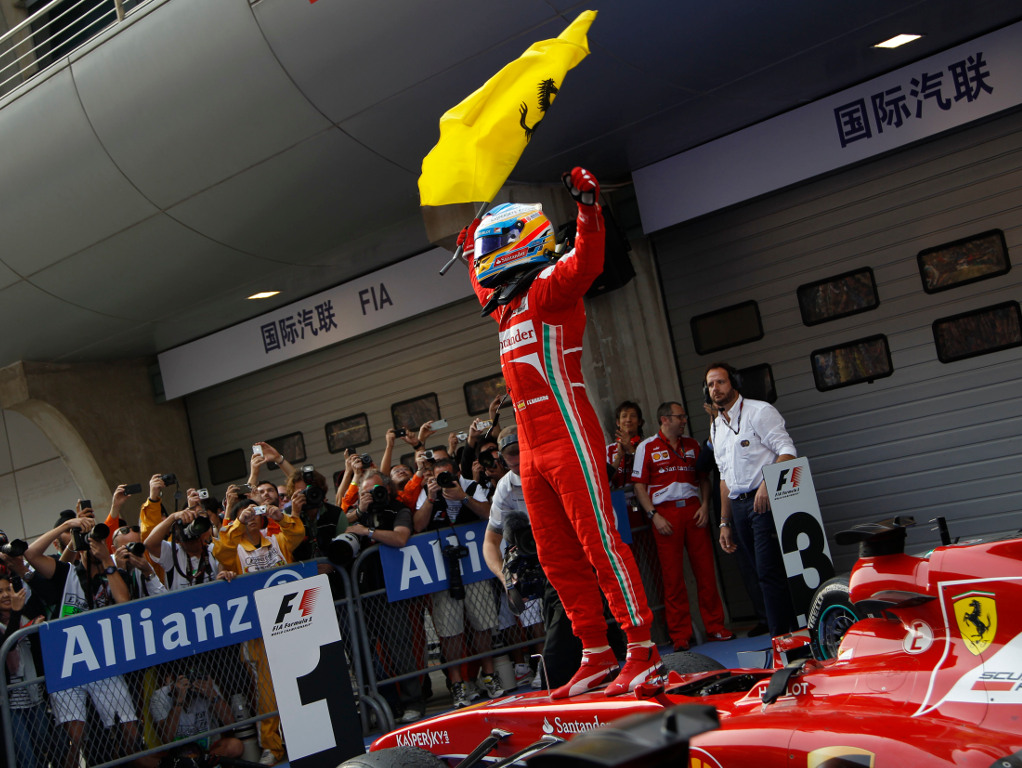 Last 10 winners:
2018 Daniel Ricciardo (Red Bull)
2017 Lewis Hamilton (Mercedes)
2016 Nico Rosberg (Mercedes)
2015 Lewis Hamilton (Mercedes)
2014 Lewis Hamilton (Mercedes)
2013 Fernando Alonson (Ferrari)
2012 Nico Rosberg (Mercedes)
2011 Lewis Hamilton (McLaren)
2010 Jenson Button (McLaren)
2009 Sebastian Vettel (Red Bull)
Track Lap Record: 1:32.238 by Michael Schumacher (Ferrari, 2004)
What are the grid positions for the Chinese Grand Prix?
Valtteri Bottas grabbed pole position to lead a Mercedes front-row lockout by going quickest in Shanghai on Saturday. Full grid positions for the 2019 F1 Chinese Grand Prix following qualifying are:
1 Valtteri Bottas (Finland, Mercedes)
2 Lewis Hamilton (Great Britain, Mercedes)
3 Sebastian Vettel (Germany, Ferrari)
4 Charles Leclerc (Monaco, Ferrari)
5 Max Verstappen (Belgium/Netherlands, Red Bull)
6 Pierre Gasly (France, Red Bull)
7 Daniel Ricciardo (Australia, Renault)
8 Nico Hulkenberg (Germany, Renault)
9 Kevin Magnussen (Denmark, Haas)
10 Romain Grosjean (France, Haas)
11 Daniil Kvyat (Russia, Toro Rosso)
12 Sergio Perez (Mexico, Racing Point)
13 Kimi Raikkonen (Finland, Alfa Romeo)
14 Carlos Sainz Jr (Spain, McLaren)
15 Lando Norris (Great Britain, McLaren)
16 Lance Stroll (Canada, Racing Point)
17 George Russell (Great Britain, Williams)
18 Robert Kubica (Poland, Williams)
19 Antonio Giovinazzi (Italy, Alfa Romeo)
20 Alex Albon (Thailand, Toro Rosso)
What are the odds for the Chinese Grand Prix?
Mercedes pair Valtteri Bottas and Lewis Hamilton now head the betting to win the Chinese Grand Prix after qualifying, according to major British bookmaker Bet365.
The leading odds are as follows:
11/8 Valtteri Bottas (Mercedes)
7/4 Lewis Hamilton (Mercedes)
10/3 Sebastian Vettel (Ferrari)
15/2 Charles Leclerc (Ferrari)
22/1 Max Verstappen (Red Bull)
(Prices correct at 0900 BST on Saturday April 13)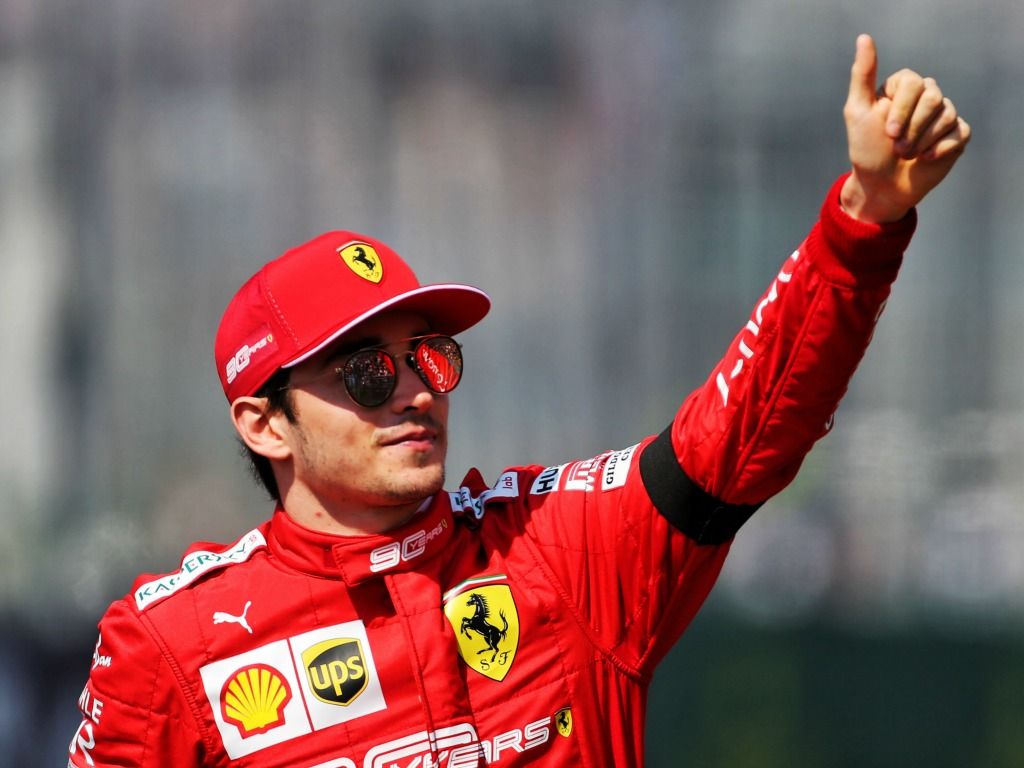 What are the latest F1 Championship standings?
The leaders in the race for the driver and constructor titles heading into the Chinese Grand Prix are as follows:
Drivers' Championship
Valtteri Bottas – 44 points
Lewis Hamilton – 43 points
Max Verstappen – 27 points
Charles Leclerc – 26 points
Sebastian Vettel – 22 points
Kimi Raikkonen – 10 points
Constructors' Championship
Mercedes – 87 points
Ferrari – 48 points
Red Bull – 31 points
Full F1 championship standings are here
Tyre compounds for the Chinese Grand Prix
F1 tyre manufacturer Pirelli have introduced a new tyre naming system for the 2019 season – they now have 5 dry tyres named C1 to C5 as they get softer through the range. For each race a compound will be designated to be the hard, medium and soft tyre.
In China in 2019, C2, C3 and C4 will be in use.
Another big 🍩 order. 🏎🇨🇳#F1 #ChineseGP #Fit4F1 pic.twitter.com/FX4gGeaFP8

— Pirelli Motorsport (@pirellisport) April 2, 2019
What is F1's new rule on bonus points?
F1 have made the decision to award a bonus point in every race of the 2019 season if certain criteria are met.
The bonus point will be awarded to the driver who completes the fastest lap in the race, as long as that driver also finishes in the top 10. The driver's team will also score a bonus point in the constructor standings in that case.
This means there are up to 21 extra points available for the 2019 championship.
Follow us on Twitter @Planet_F1 and like our Facebook page.