F1 Virtual Monaco GP: Watch now, free live stream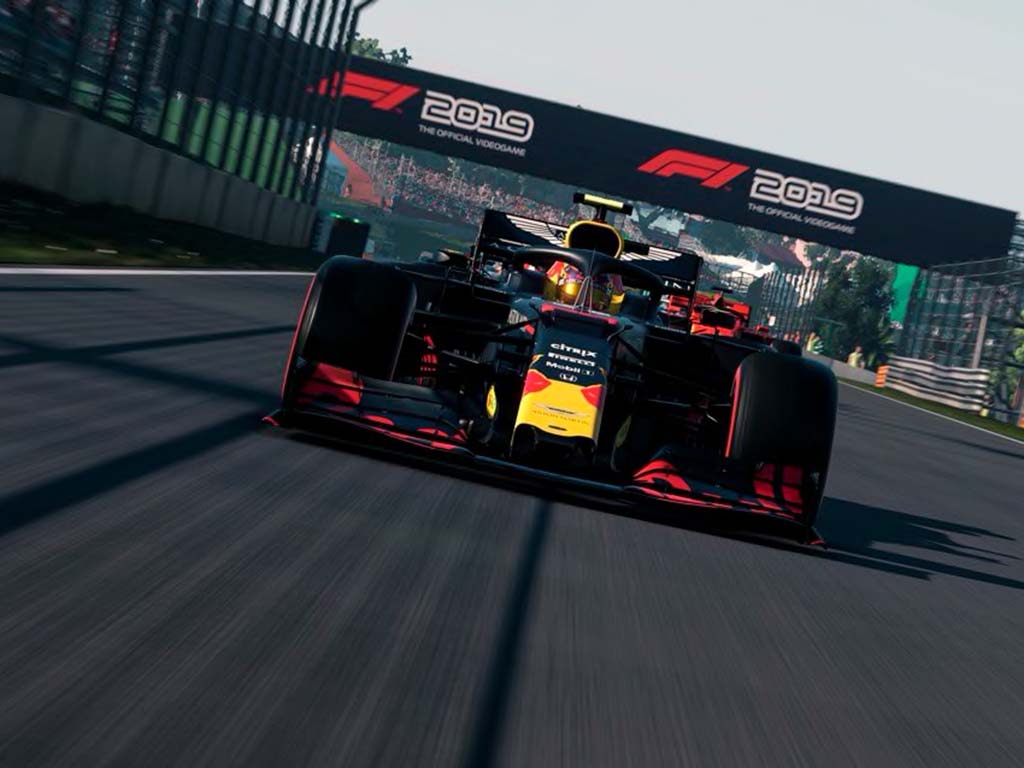 The Virtual Monaco Grand Prix is the latest race in Formula 1's official series, and it features more F1 drivers than ever.
Members of the 2020 grid have won five of the opening six races of the virtual season. Formula 2 driver Guanyu Zhou took victory in the first before Charles Leclerc won the next two. The Monegasque was then narrowly beaten by Alex Albon and George Russell around Brazil and Spain respectively, with time penalties playing a huge role.
As well as big names from both Formula 1 and other racing categories such as Jean-Eric Vergne from Formula E, the series has also featured famous people from other sports. Ian Poulter and Thibaut Courtois are regulars, while Chris Hoy, Sergio Aguero and Ben Stokes have also appeared.
Each Virtual Grand Prix is supposed to be the virtual equivalent of the real world race that would have taken place, both in terms of date and location.
How can I live stream the F1 Virtual Monaco GP?
You'll also be able to find the official broadcast for the race on Formula 1's YouTube channel and their other social platforms such as Twitter and Facebook. This broadcast is the closest thing to that of a real Formula 1 race, with pundits, commentators and coverage of the entire race rather than specific drivers.
If you'd prefer the latter, you can watch the race on Twitch. There, various drivers live stream their race, with those of Lando Norris, Charles Leclerc, Alex Albon and George Russell proving particularly popular.
On these streams, you effectively watch the race from their perspective.
How can I watch the F1 Virtual Monaco GP on TV?
The latest race of the series will be covered on major TV stations from all over the globe, with each of the six major continents showing it.
In the UK, Italy and Germany, it can be found on the Sky F1 channels. In the Netherlands, Ziggo Sport is broadcasting it while in Spain it is Telefonica. In Poland and Portugal, Eleven Sports holds the rights. In the Scandinavian countries, it can be found on NENT.
ESPN broadcast the series in the USA while Bell Media do so in Canada. In Latin America, Australia and much of Asia, Fox holds the right, with Japan being the exception. There, it's shown on DAZN channels. Supersport is currently the sole broadcaster in Africa.
COUNTRY
BROADCASTER

 

Australia
Fox
Austria
ORF
Africa
Supersport
Asia
Fox Sports
Belgium
RTBF
Belgium
Telenet
Bulgaria
Nova
Denmark, Norway, Sweden
NENT
Canada
Bell Media
Cyprus/Greece
Asset Ogilvy – CYTA/Cosmote
Czech Republic and Slovakia
AMC
Eastern European Territories
Handymain – Art Motion, Sport Klub, Setanta, TV3
Finland
MTV
Germany
RTL
Germany
SKY D
Hungry
MTVA
Israel
Sport 5
Italy
Sky Italia
Japan
DAZN
Latin America
Fox Sports
Malta
Go plc (TSN)
Netherlands
Ziggo
New Zealand
Spark
Poland
Eleven Sports Poland
Portugal
Eleven Sports Portugal
Russia
Match TV
Spain
Telefonica
Switzerland
SRG
Turkey & Azerbaijan
Saran
United Kingdom
SKY UK
USA
ESPN
What time does the F1 Virtual Monaco GP start?
Coverage of the Virtual Monaco Grand Prix, race number six of Formula 1's series, begins at 17:00 UTC (18:00 BST).
The racing itself will most likely get underway around 10 to 20 minutes later after some studio build-up.
As always, things will kick off with qualifying. This consists of one short 18-minute session in which the drivers will all try to put in the fastest possible lap. After this, a short break will be taken to review the session and preview the race.
The race itself will be 50% of the real-life distance. Therefore, it will consist of 39 laps and last around 45 minutes, with each driver expected to make one pit-stop. The total broadcast will be around 90 minutes.
F1 Virtual Monaco GP driver lineup
The driver lineup for the Virtual Monaco Grand Prix is perhaps the series' best yet. The main reason for this is that it features eight drivers from the 2020 grid, the highest number so far.
This change comes courtesy of Valtteri Bottas and Esteban Ocon, who will both be competing for the first time. Alongside them will be series regulars Leclerc, Norris, Russell, Albon, Antonio Giovinazzi and Nicholas Latifi.
The biggest addition outside of Formula 1 is undoubtedly that of Arsenal striker Pierre-Emerick Aubameyang, who will be one of two footballers racing, the other being Thibaut Courtois.
Other new faces include singer Luis Fonsi and Nicolas Prost, son of Alain. Arthur Leclerc will be racing alongside his brother for Ferrari.
Alfa Romeo: Antonio Giovinazzi, Thibaut Courtois
AlphaTauri: Vitantonio Liuzzi, Luca Salvadori
Ferrari: Charles Leclerc, Arthur Leclerc
Haas: Louis Delatraz, Pietro Fittipaldi
McLaren: Lando Norris, Pierre-Emerick Aubameyang
Mercedes: Valtteri Bottas, Esteban Gutierrez
Racing Point: David Schumacher, Luis Fonsi
Red Bull: Alex Albon, Kai Lenny
Renault: Esteban Ocon, Nicolas Prost
Williams: George Russell, Nicholas Latifi