The rain came for qualifying at the Hungarian Grand Prix weekend, and it wreaked havoc. Lewis Hamilton took pole ahead of his team-mate, while Daniel Ricciardo only qualified in P12.
Sebastian Vettel found himself with company in his cockpit after "something" flew into it during FP3 while Daniel Ricciardo almost met Kevin Magnussen and Valtteri Bottas did meet the barriers.
Here is how the day unfolded…
The light went green to signal the start of FP3 with Brendon Hartley making his way down the pit lane to get his Saturday's action underway.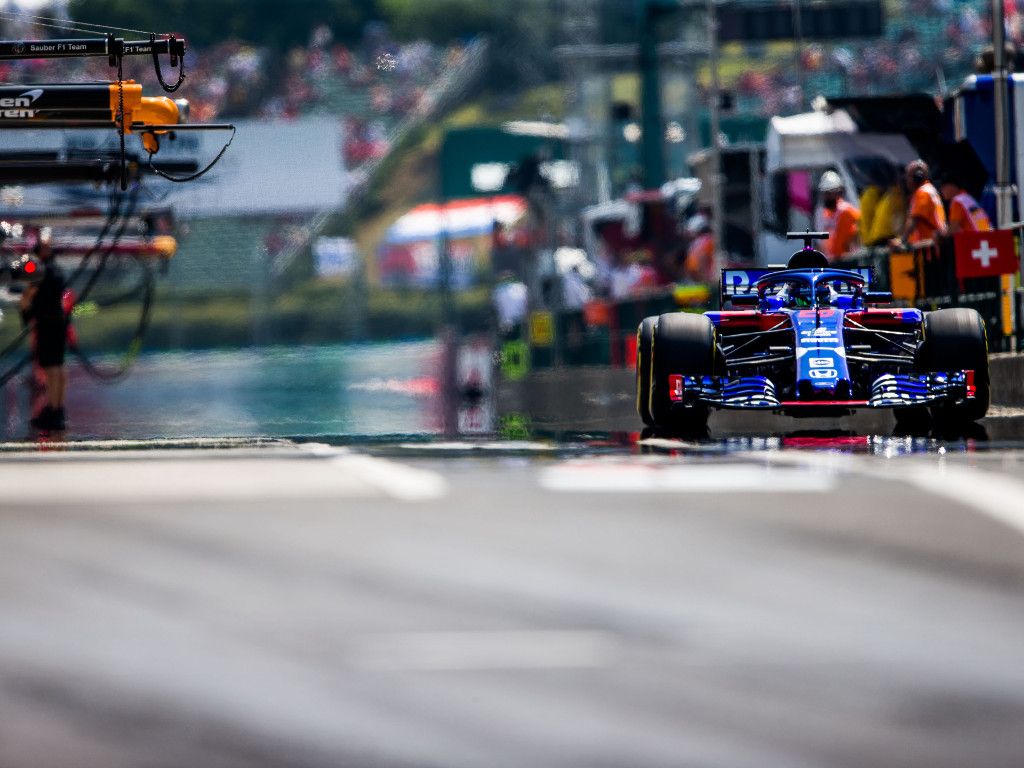 It was business as usual for Force India despite the team having been placed in administration on Friday after Sergio Perez triggered the proceedings due to an unpaid debt owed to him by the team.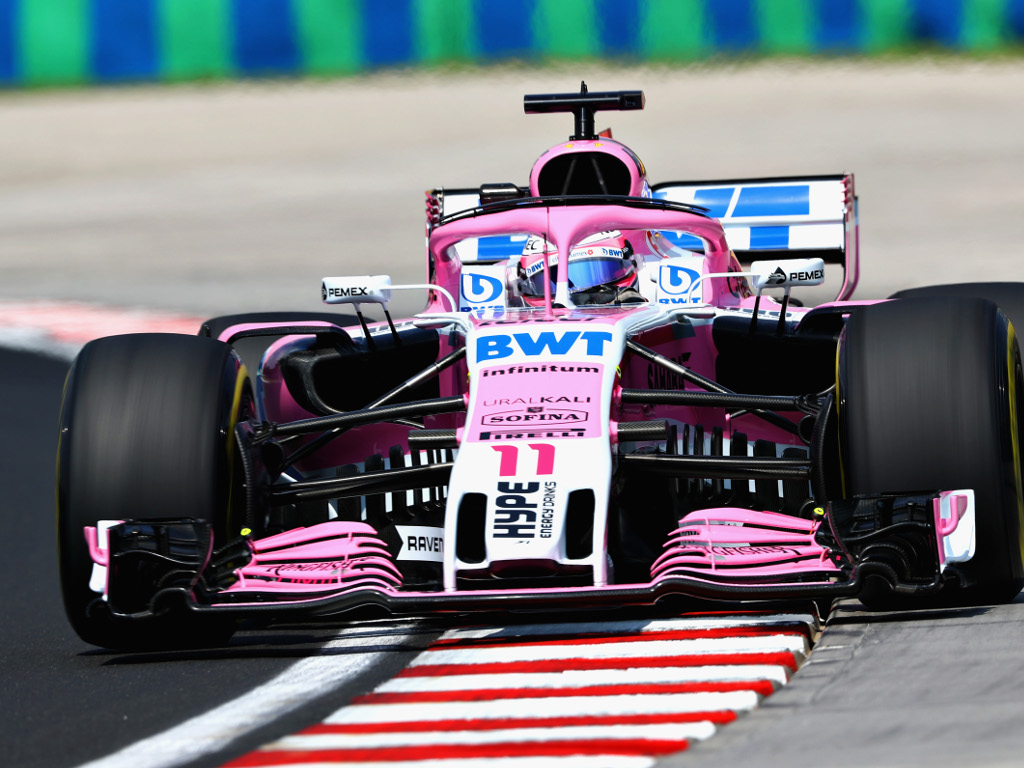 Kimi Raikkonen got proceedings underway with a 1:17.1 but his team-mate Sebastian Vettel responded with an incredible 1:16.343.
Sebastian Vettel leaps to the top of the timing screens

His 1:16.343 is just shy of his existing track record from 2017 👀#HungarianGP 🇭🇺 #F1 pic.twitter.com/Vit0g1eJFM

— Formula 1 (@F1) July 28, 2018
Daniel Ricciardo back in the pits after a run.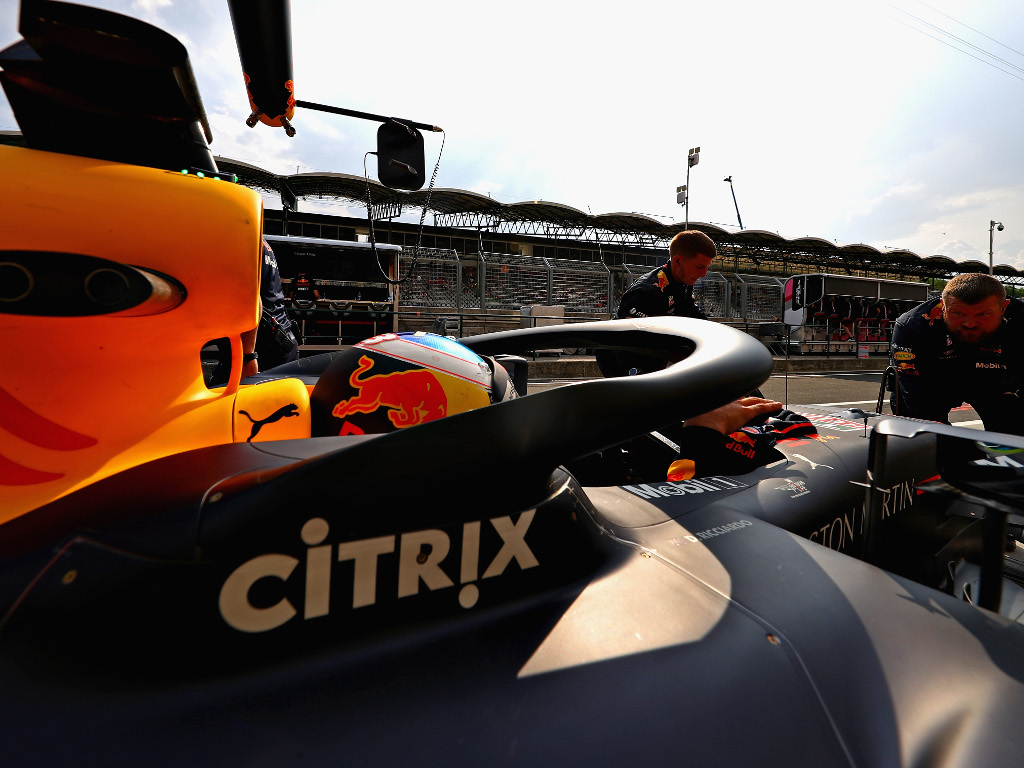 The Aussie had a close encounter with Kevin Magnussen on his one hot lap.
A close call for Ricciardo 😯

He encountered a slow Magnussen on the racing line#HungarianGP 🇭🇺 #F1 pic.twitter.com/rTvRDvND9t

— Formula 1 (@F1) July 28, 2018
Max Verstappen had a meeting of his own, his involving a rather apologetic Charles Leclerc.
So much waving this morning in Hungary!

Leclerc and Verstappen greet one another at Turn 1 👋👋#HungarianGP 🇭🇺 #F1 pic.twitter.com/6LfPv3NV41

— Formula 1 (@F1) July 28, 2018
Romain Grosjean – reportedly fighting for his Haas future – rides the kerbs, getting a bit of air on his way around the Hungaroring.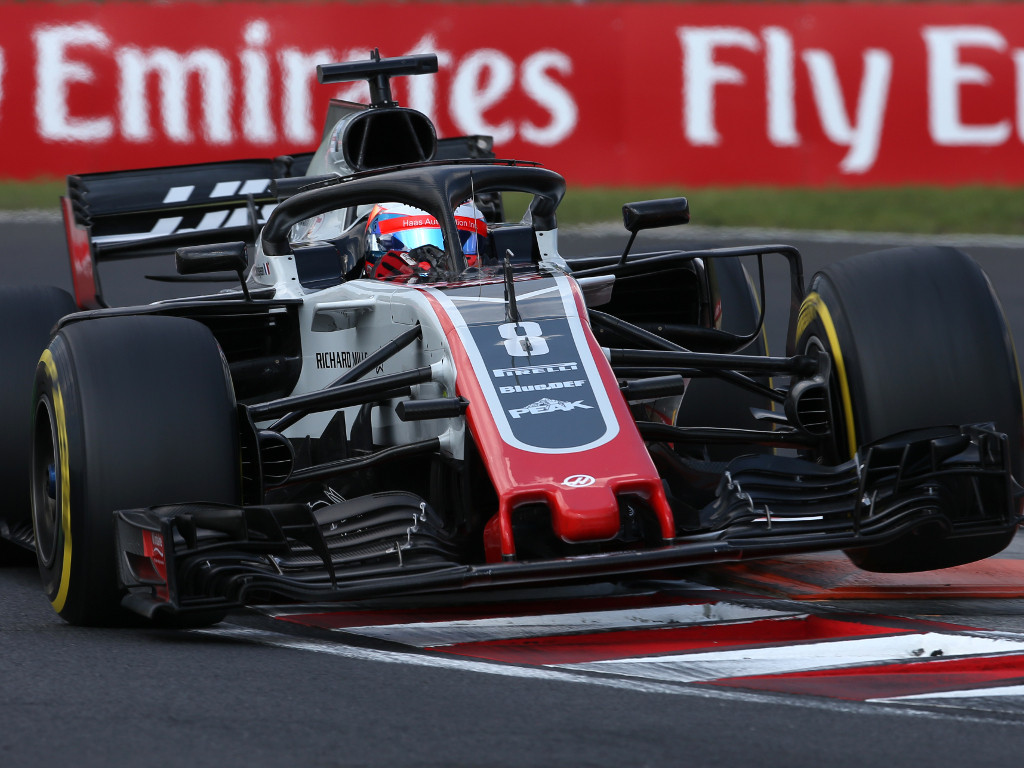 Sebastian Vettel had a strange moment as he spent some time in the back of the Ferrari garage after "something just flew into my cockpit at Turn 8." He pitted while his mechanics searched for whatever it was.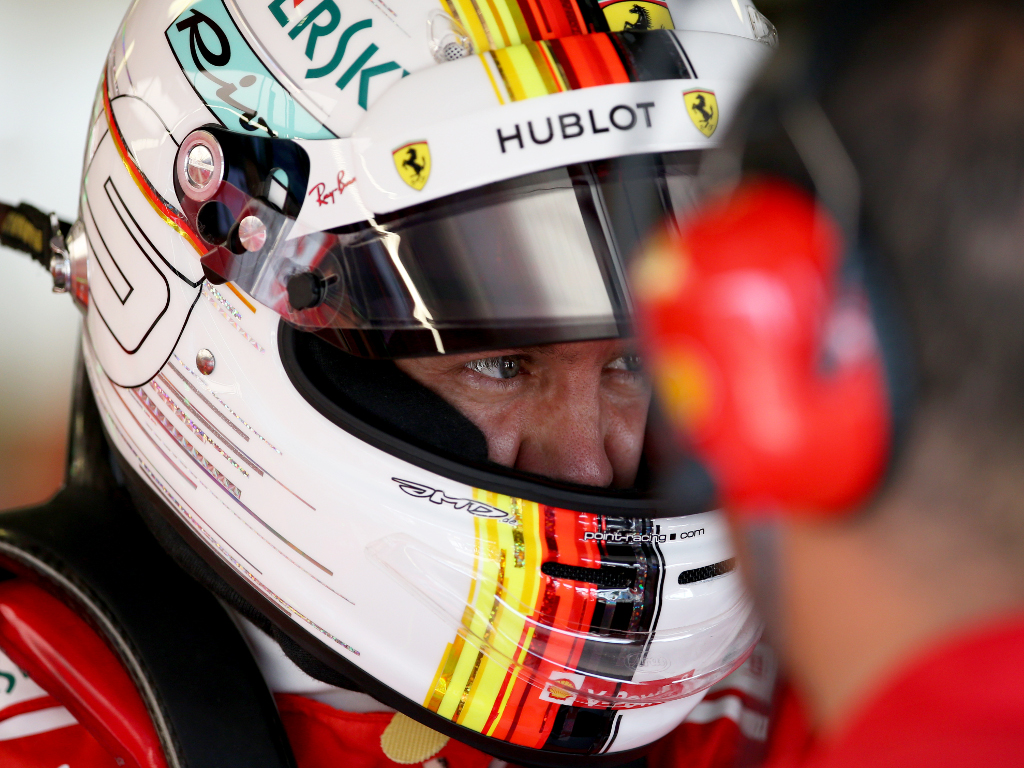 It wasn't the best session for Lewis Hamilton, who seemed to be overdriving his car and pitched it into a spin.
Meanwhile, teammate Hamilton gets in a spin 😬
#HungarianGP 🇭🇺 #F1 pic.twitter.com/sNgsjC4XuA

— Formula 1 (@F1) July 28, 2018
Valtteri Bottas had a spin of his own…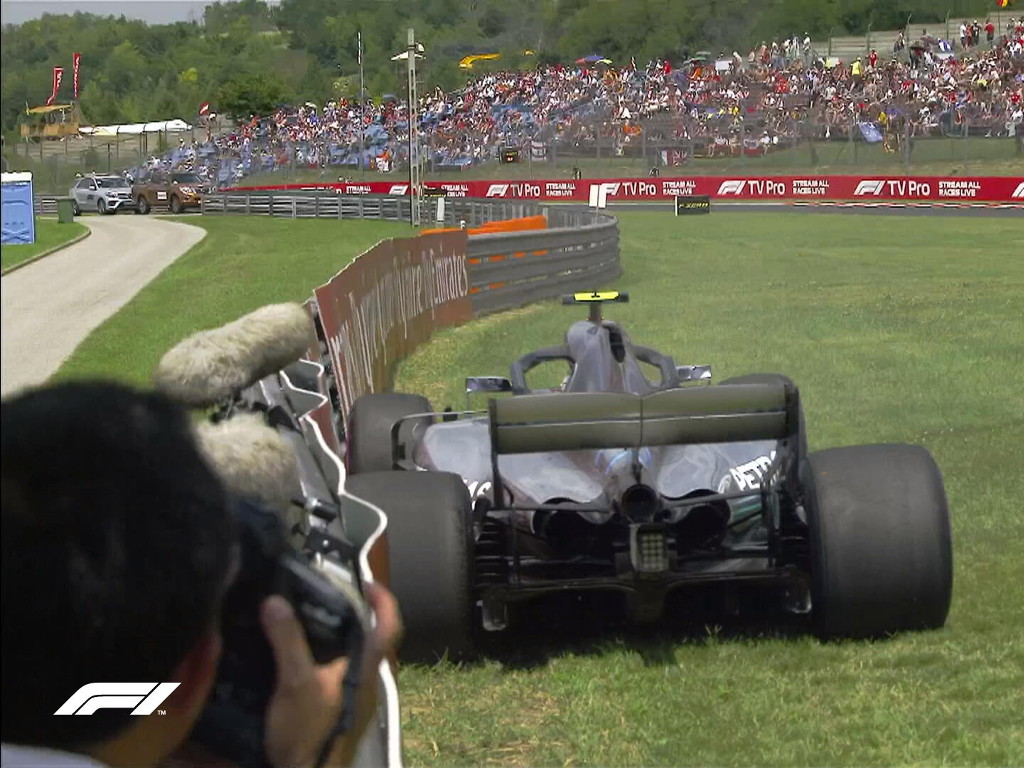 Vettel finished quickest of all ahead of Bottas and Raikkonen.
Around half an hour before the qualifying session, the rain started falling at the Hunagroring with some teams looking forward to the wet track…
30 minutes until Qualifying! Might get those wets ready… ☔️ pic.twitter.com/qP2SnUMeql

— Toro Rosso (@ToroRosso) July 28, 2018
Raining. This should spice it up a little… #HungarianGP pic.twitter.com/X5jTjca2hC

— Sahara Force India (@ForceIndiaF1) July 28, 2018
But, the rain did not last, and with half of Q1 left, several drivers came in to change to the ultra soft tyres. However, it was another poor showing for Force India.
Current mood: 🤬

— Sahara Force India (@ForceIndiaF1) July 28, 2018
Daniel Ricciardo was enjoying the wet conditions, but then became the only man to get through to Q2 on the yellow-striped soft tyres.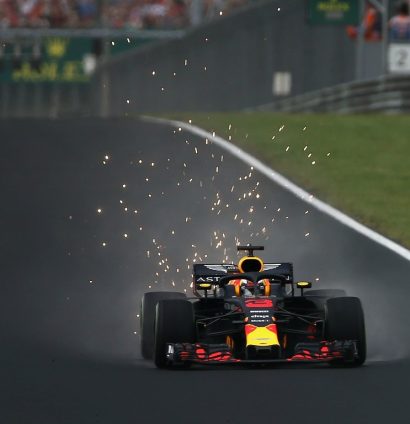 The start of the second part of qualifying saw everyone go out on the ultrasofts, apart from one man… However, the rain started pouring again, and the four-time World Champion would be proved right.
Just one man heads out on the Intermediate tyre during Q2…#HungarianGP 🇭🇺 #F1 pic.twitter.com/F0XL7qcfxJ

— Formula 1 (@F1) July 28, 2018
Fernando Alonso had another of his famous radio rants, but the Spaniard could only manage P11 in the second qualifying session.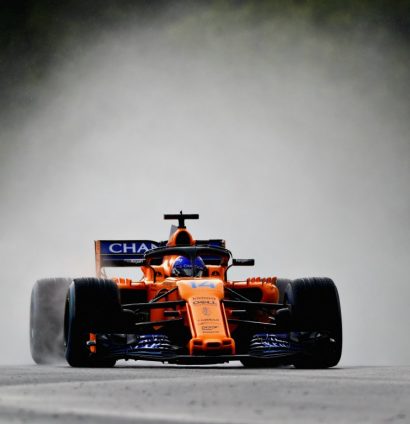 It would be Lewis Hamilton who went on to take pole position, ahead of Valtteri Bottas, Kimi Raikkonen and Sebastian Vettel.
Carlos Sainz is best of the rest, up in P5, with Pierre Gasly also ahead of Max Verstappen, who qualified in P7.
BREAKING: @LewisHamilton takes pole at a drenched Hungaroring!

Valtteri Bottas will start alongside his teammate with Raikkonen third#HungarianGP 🇭🇺 #F1 pic.twitter.com/dK20SsfC9q

— Formula 1 (@F1) July 28, 2018
Ferrari have it all to do come Sunday afternoon at the Hungaroring.
Follow all the action from the Hungarian Grand Prix via the PlanetF1 race centre