Valtteri Bottas summed up his red flag incident in poetic style; the final sector continues to be a bit of a handful for Ferrari…
Here is how qualifying day unfolded in Spain:
Another race weekend, another bold hat colour from Lewis Hamilton. Let the rumours begin…
Lewis fuels speculation he's joining @ScuderiaFerrari by wearing a red hat 🔴😜 #SpanishGP https://t.co/jrFujpfDLC

— Mercedes-AMG F1 (@MercedesAMGF1) May 11, 2019
A much more overcast start to the day compared to Friday, a slight risk of rain keeping everyone on their toes…
More cloud around today, but no sign of any rain – yet#SpanishGP 🇪🇸 #F1 pic.twitter.com/U0Ooua6cpC

— Formula 1 (@F1) May 11, 2019
There was news of some more upgraded parts. This time for the McLaren duo and Renault's Nico Hulkenberg who all took on new ICEs, new turbochargers and MGU-Hs.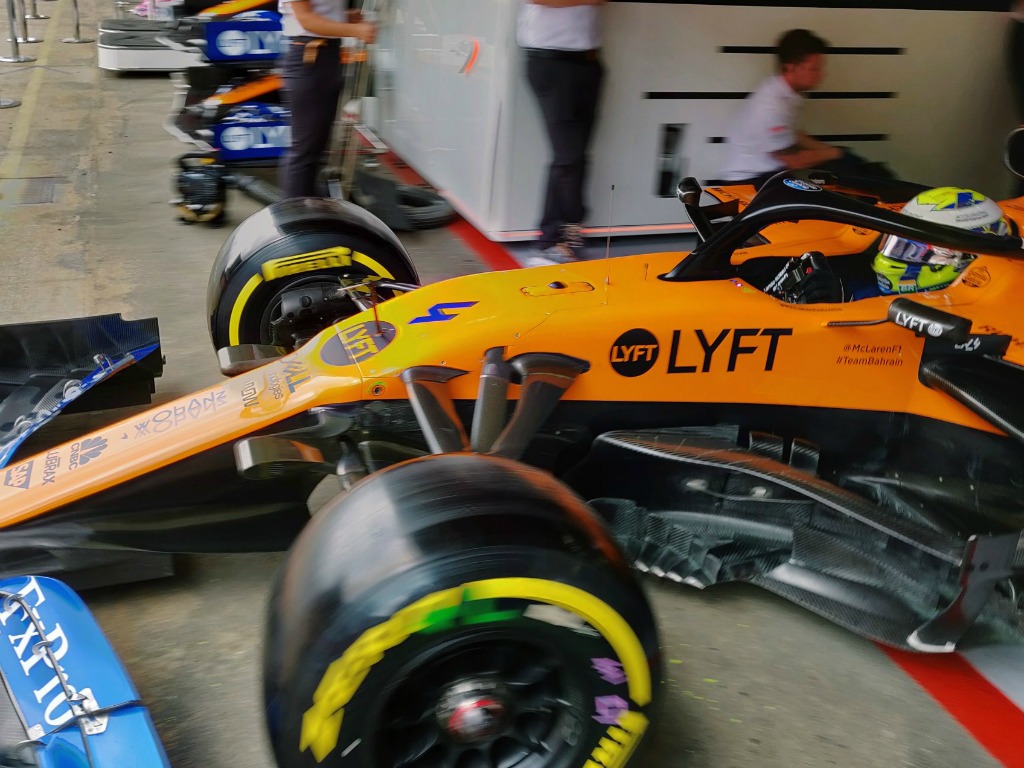 All was calm and serene at the start of final practice, until Sebastian Vettel went for a big spin…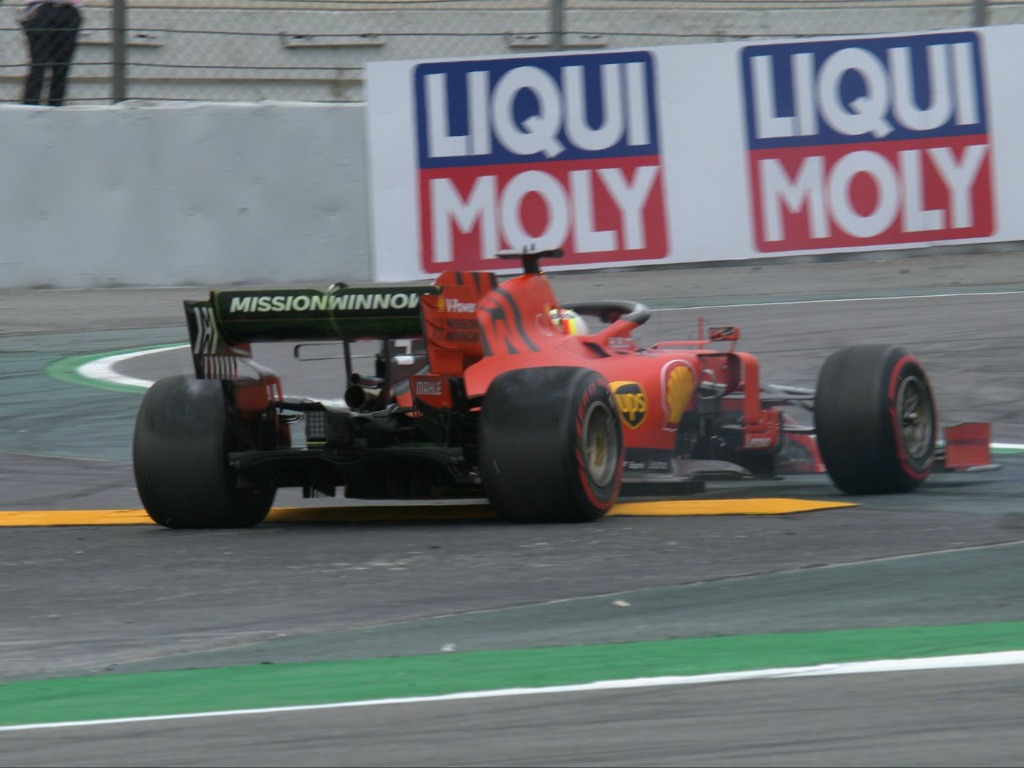 And Valtteri Bottas brought out the red flags after beaching his cold-tyred W10 at Turn 5. D'oh!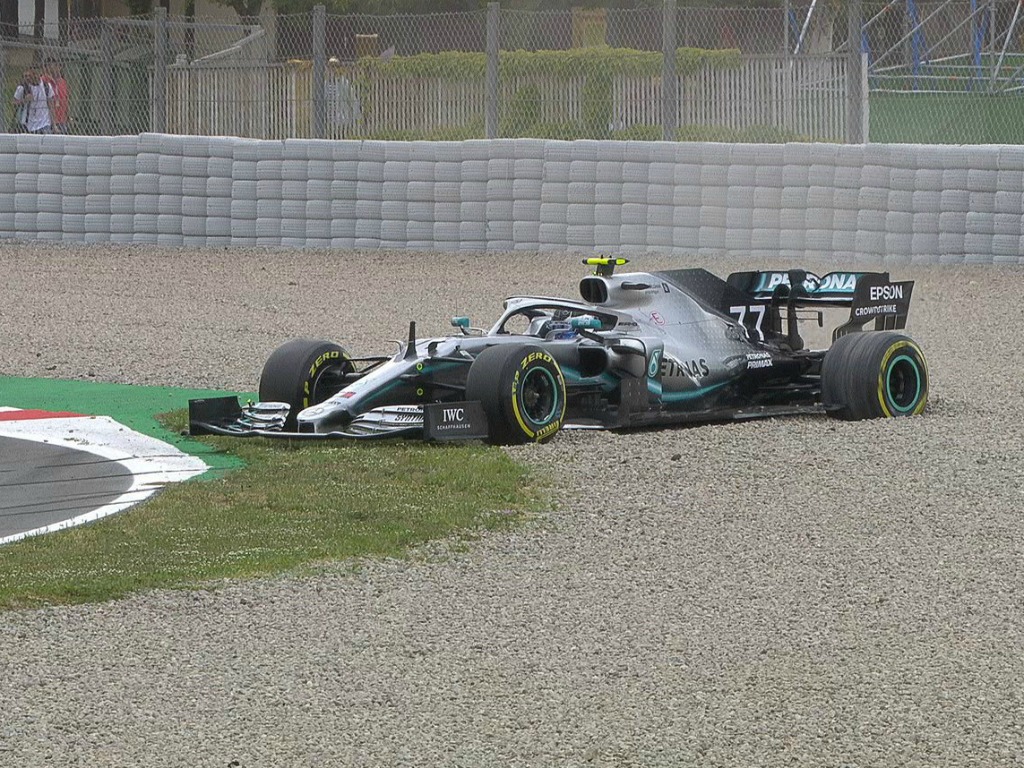 Turns out Bottas is a poet and he didn't know it…
"F**k, I'm stuck."

Valtteri Bottas, 2019 Poet of the Year.

— Planet F1 (@Planet_F1) May 11, 2019
George Russell ensured there was an early end to FP3 with another red flag. The Williams FW42 did not fancy the high speed corner.
That one's on us. #GR63 pushing hard loses it through turn 4 and spins into the gravel, bringing his #FP3 to a close 🏁#SpanishGP 🇪🇸 pic.twitter.com/b1RlL2doII

— ROKiT WILLIAMS RACING (@WilliamsRacing) May 11, 2019
Things looked rather ominous ahead of qualifying. Ferrari looked mighty through the first sector but the Mercedes W10 comes to life in some style over the rest of the lap.
Heading into Q1, FP3 leader Hamilton was half a second quicker than Vettel and Leclerc.
Impressive showing from Haas too!
FP3 CLASSIFICATION: A big statement from @LewisHamilton ahead of qualifying #SpanishGP 🇪🇸 #F1 pic.twitter.com/7g98AThKhK

— Formula 1 (@F1) May 11, 2019
Nico Hulkenberg and George Russell were the early Q1 spinners, and then they nearly hit each other for good measure.
Hulkenberg has limped back to the pits for repairs – front wing stuck under his front left tyre 😮#SpanishGP 🇪🇸 #F1 pic.twitter.com/P95ivrPTPw

— Formula 1 (@F1) May 11, 2019
Kubica ended Q1 slowest, joined in elimination by Williams team-mate Russell, neither of those stats being a surprise.
Giovinazzi, Stroll, again, and Hulkenberg joined them in falling at the first hurdle.
⚠️ OUT IN Q1 ⚠️

16. Hulkenberg
17. Stroll
18. Giovinazzi
19. Russell
20. Kubica #F1 #SpanishGP 🇪🇸 #Qualifying

— Motorsport Week (@MotorsportWeek) May 11, 2019
After Bottas ended Q1 as top dog, Hamilton naturally struck back early in Q2 with a new track record.
✨✨ NEW TRACK RECORD ✨✨

It's Lewis with a 1:16.038s 🚀#SpanishGP 🇪🇸 #F1 pic.twitter.com/CGZzpqcTPP

— Formula 1 (@F1) May 11, 2019
Perez, Raikkonen, Sainz, Albon and Norris were the Q2 casualties, meanwhile Bottas set a track record of his own to upstage his team-mate and finish fastest again. Ferrari were well adrift.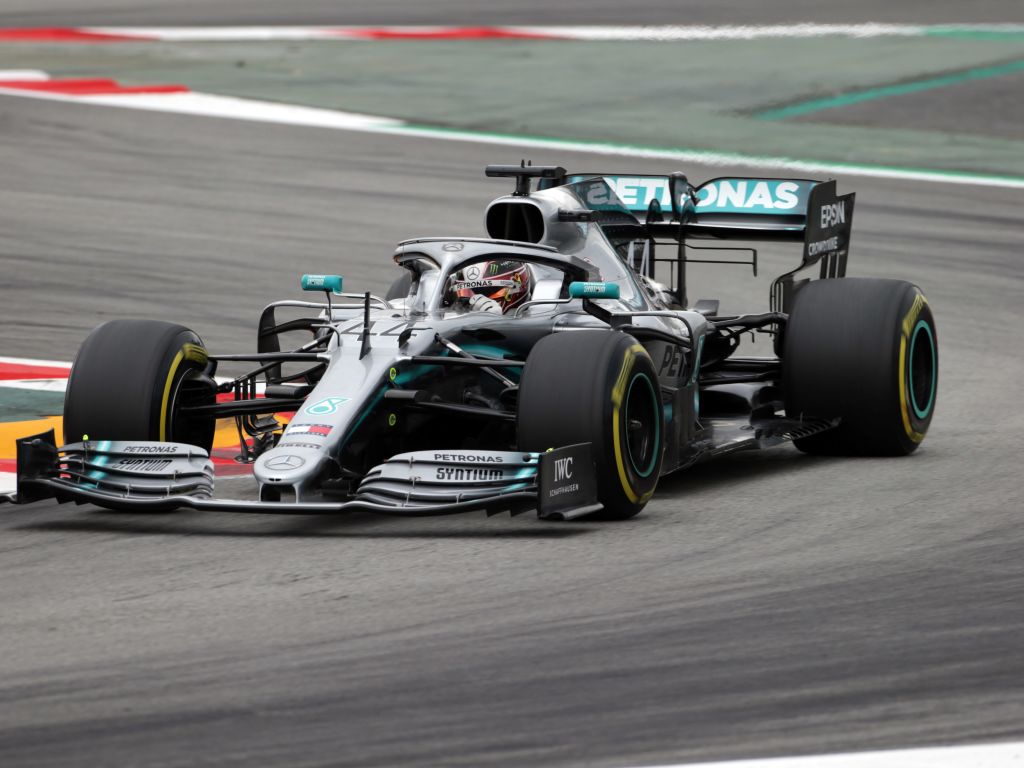 A 1:15.406 for Bottas on his first Q3 attempt – cups of tea were being spat back at screens around the world.
Advantage Bottas!! Can anyone respond to that BIG lap from the Finn… 👀#SpanishGP #VB77 pic.twitter.com/RGPlM9Enxd

— Mercedes-AMG F1 (@MercedesAMGF1) May 11, 2019
The answer was no, nobody could respond. The Finn continues his dominace with pole for the Spanish Grand Prix.
For Ferrari, they will be better served keeping an eye on Verstappen who is intent on furthering their misery.
🏁🇪🇸 Q3 Result:

1. Bottas
2. Hamilton
3. Vettel
4. Verstappen
5. Leclerc
6. Gasly
7. Grosjean
8. Magnussen
9. Kvyat
10. Ricciardo#SpanishGP #F1 pic.twitter.com/BGTdYfkwzg

— Lights Out ●●●●● (@LightsOutF1Blog) May 11, 2019
Follow all the action from the Spanish Grand Prix with the PlanetF1 live centre