PlanetF1's 10 best drivers from the F1 2022 season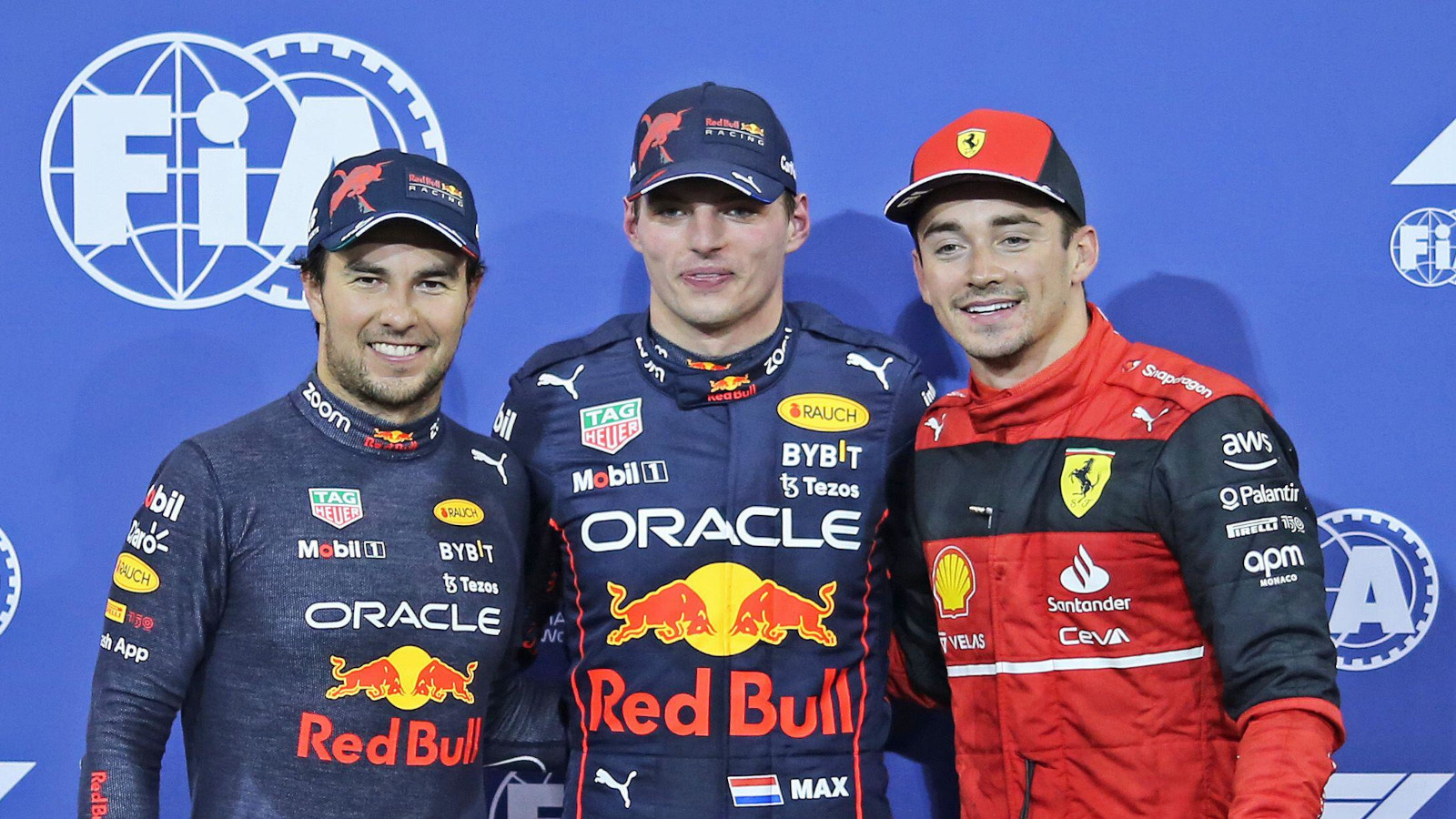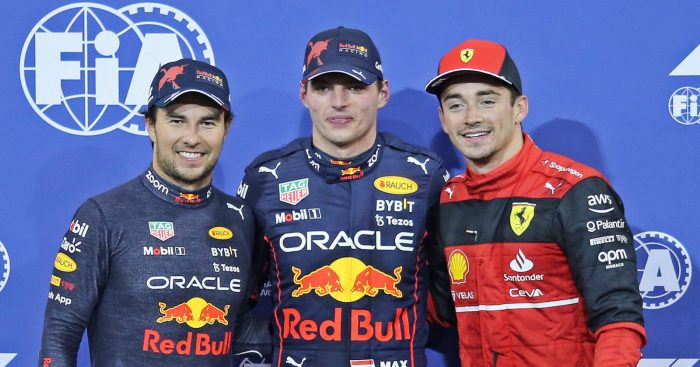 You probably won't need more than one guess at who tops the class of 2022, but which other drivers can look back at their season with most pride?
The latest F1 campaign did not produce widespread success across the grid, with only five individual race winners, yet there were nine drivers who achieved an average mark of over 7/10 for their performances over the 22 grands prix.
Here's our top 10 countdown.
10 Sebastian Vettel
Points: 37. Championship position: 12th.
Not in our top 10 when we reviewed the drivers for the first half of the season, Vettel's improvement after the summer holidays coincided with news of his impending retirement being released.
Perhaps 'coincided' is the wrong word. Only the four-time former World Champion will know whether the autumn resurgence in the winter of his career was sub-conscious or due to a tangible relief after wrestling with the decision over whether or not to continue.
The 35-year-old was, of course, helped by the significant, though by no means huge, improvement of the Aston Martin car and it was pleasing to see him bow out as someone still fully capable of eye-catching displays.
Season high: Suzuka was the venue Vettel was saddest to say goodbye to, but he did so with his joint best result of the campaign in some of the trickiest conditions – overcoming a hairy moment with Fernando Alonso at the original start.
Season low: What will turn out to be the German's farewell season, barring a comeback, could not have begun worse as he missed the first two races in Bahrain and Saudi Arabia after contracting Covid, and then looked distinctly rusty when he did return to action in Australia.
9 Esteban Ocon
Points: 92. Championship position: 8th.
What do Lewis Hamilton, Jenson Button, Tarso Marques and now Ocon have in common? They are the only team-mates to have beaten Fernando Alonso in the World Championship across his 19 seasons in the sport.
Ocon had comfortably the largest points differential to Alonso of 11, but the Spaniard found all the bad luck going in terms of reliability and so we feel the Frenchman has to go below him in the ranking.
Nevertheless, this was a solid campaign from Ocon, who played a big part in helping Alpine to fourth in the Constructors', and it will be interesting to see how he fares with a different team dynamic after Pierre Gasly's arrival.
Season high: Like Vettel, we need to look to Japan where Ocon finished fourth in the rain-shortened race and will have taken immense satisfaction from a sterling defensive effort to hold off Lewis Hamilton.
Season low: A record of only two retirements was in stark contrast to Alonso's woes, but one of those due to an engine failure in Singapore left Ocon having to catch the public metro back to the paddock after breaking down at a relatively remote part of the street circuit.
8 Carlos Sainz
Points: 246. Championship position: 5th.
Controversially low? Very possibly, especially in a season when Sainz gained his maiden grand prix victory and first two pole positions.
But overall, he lacked the consistency of the other drivers in the 'big three' teams and only two of his six retirements were not as a result of crashes or collisions, whether the Spaniard was to blame for those or not.
Pace-wise, his Ferrari team-mate Charles Leclerc generally had his measure, and going forwards this level of performance will need to be considered the minimum expectation if Sainz is to be confident of keeping his place in the team.
Season high: Undoubtedly Silverstone, where Sainz did everything required after the Safety Car restart to take advantage of Ferrari's baffling decision to keep Leclerc out on old hard tyres and convert pole position into a first win.
Season low: A few contenders, in fairness, but after starting from pole in the United States Grand Prix it was game over at the exit of the first corner after Sainz was hit by George Russell, the stewards blaming the Mercedes driver.
7 Lando Norris
Points: 122. Championship position: 7th.
He would not say it is his lucky number, but Norris has become strongly associated with seven over the past couple of years – he has finished P7 in nine of the last 30 grands prix, for example.
Seventh in the championship equated to 'best of the rest' in 2022, a phrase the Briton does not like, and it was another campaign in which he was leading the McLaren assault virtually single-handedly at times due to Daniel Ricciardo's struggles.
Tied down to a long-term contract, the onus is now on McLaren to show they are worthy of the continually improving Norris rather than vice versa, for he is absolutely ready to do the job in a car that is capable of winning races.
Season high: He was helped by a Leclerc crash, no question, but in finishing third in the Emilia Romagna Grand Prix at least someone from outside of Red Bull, Ferrari and Mercedes stepped onto the podium this year.
Season low: It was a weekend he will want to forget for off-track reasons too, having suffered badly with a stomach virus, but Norris' retirement from the Sao Paulo Grand Prix was only his second of the season and first since Miami in early May.
6 Fernando Alonso
Points: 81. Championship position: 8th.
Such was Alonso's terrible misfortune with reliability that he retired from four of his last seven races with Alpine, pointedly saying "only car 14 stops".
Calculating how many points those DNFs cost him is never an exact science, but it would certainly be no exaggeration to suggest he would have finished above Norris in the standings with a much cleaner bill of car health.
At 41, there is no sign of the double former World Champion's talent or hunger dimming – indeed, the latter should be at peak levels as he readies himself for a new adventure with an Aston Martin team expected to be significantly more competitive in 2023.
Season high: It was a wet qualifying session and therefore not completely representative, but Alonso stuck his car on the front row for the Canadian Grand Prix. Unfortunately, yet another engine gremlin struck in the race and he ended up classified ninth.
Season low: Being able to complete only half of his swansong for Alpine in Abu Dhabi was a sad way for the Spaniard's two years with the team to end as a water leak scuppered his chances of adding a few more points to the tally.
5 Sergio Perez
Points: 305. Championship position: 3rd.
It was so nearly second in the standings for Perez, but the context for his place in this ranking is the dominant car he was driving and comparison to his – admittedly exceptional – team-mate.
Two race wins was an acceptable return considering they doubled his previous total, but there were a few occasions when it was difficult to escape the feeling the Mexican could have produced a bit more.
In particular, his form nosedived just before the summer break having been awarded a new contract, with Helmut Marko even pointedly suggesting Perez might have been psychologically 'on the beach' already.
Season high: Both of Perez's victories, on drying street circuits, were majestic as he held on under strong pressure. Monaco was memorable but we will agree with Christian Horner, who thought Singapore was his finest ever drive.
Season low: Friday and Sunday in Austria were scruffy, sandwiching a strong sprint performance. Perez was punished for exceeding track limits in qualifying, dropping him to 13th for the sprint grid, while in the race he was first to retire having struggled on following an early collision with Russell.
4 Lewis Hamilton
Points: 240. Championship position: 6th.
A first winless F1 season and his lowest career placing in the standings, but we all know why. That was down to the Mercedes W13 rather than Hamilton himself.
The seven-time former World Champion paid for essentially being the team's 'guinea pig' in terms of experimenting with different set-up tweaks to try and find improvement, but from the early summer onwards his results developed much greater consistency.
It was not a blemish-free campaign by any means, but Hamilton's brilliance shone through when rare winning opportunities presented themselves and given a better car next year he can look forward to more glory days.
Season high: Five runner-up finishes for the 37-year-old Briton, and to single one out we would go for Austin. Although helped by a slow pit-stop for Max Verstappen and eventually passed for the win, it was the first of three weekends on the American swing when Mercedes took a real step forward.
Season low: A subsequent eight podium finishes looked a very distant prospect when Hamilton found himself stuck behind Gasly's AlphaTauri for lap after lap in a DRS train at Imola before finishing 13th.
3 George Russell
Points: 275. Championship position: 4th.
If Russell had been told in February he would finish 35 points ahead of Hamilton in his debut Mercedes season, the offer would have been snapped up in a heartbeat.
The only problem was it contained just one win and no championship challenge, yet this has to go down as an excellent and highly encouraging start to his Mercedes career just when they produced an uncharacteristically troublesome car.
In the circumstances, consistency was a huge plus and the 24-year-old Briton ended up in the top five finishers at 19 of the 22 grands prix – a real feather in his cap, especially given the battles the Silver Arrows endured with the W13.
Season high: A no-brainer…Russell won the Sao Paulo sprint from third on the grid and then converted that into a grand prix victory too. Fully deserved, and it is unlikely to be too long before win number two comes around.
Season low: It was the worst possible place for it to happen, but Russell's 100% record of top-five finishes ended at round 10, the British Grand Prix, in a collision that resulted in a terrifying crash for Alfa Romeo's Zhou Guanyu.
2 Charles Leclerc
Points: 308. Championship position: 2nd.
Having been 34 points ahead in the World Championship three races in, to miss out on the title by 146 can only reflect huge disappointment for Leclerc.
But while nobody at Ferrari can be absolved of blame for the way their season unravelled, Leclerc had less to reproach himself about than most – even though his three race wins could have been doubled at least.
'Character building' was probably the best way to describe the Monegasque's campaign and he deserves great credit for how he handled himself in the face of adversity, producing a terrific drive to hold off Perez and clinch P2 in the championship at the Abu Dhabi finale.
Season high: Leclerc returned home from Australia with two wins out of three, a close second place in the other and Verstappen thinking the championship might have already gone. How things quickly changed…
Season low: From the driver's perspective it has to be the French Grand Prix where Leclerc was in control out in front but drove into the wall, letting out an anguished cry as he sensed a turning point in the title race.
1 Max Verstappen
Points: 454. Championship position: 1st.
As certain as it was that Nicholas Latifi would be bottom of our list, it was an equally straightforward decision to have Verstappen at No 1.
Fifteen race wins – a new seasonal record – including nine out of 11 from France onwards tells its own story as the Dutchman's second Drivers' crown was wrapped up in completely different style to his first.
An absolute masterclass from a competitor at the peak of his powers and one who, as his Sao Paulo team orders disobedience showed, also has the ruthless streak possessed by many of his predecessors among the F1 greats.
Season high: Obviously difficult to pick out just one, but the Red Bull maestro won in Japan from pole position – and then had his second World Championship confirmed by Johnny Herbert, of all people, during the parc ferme interviews.
Season low: Again, we think back to Australia where a second retirement in three races due to teething troubles with the RB18 left Verstappen playing catch-up – a game that quickly became very one-sided after an emphatic turnaround.
Read more: Lewis Hamilton knows F1 career not 'forever', but time to retire is 'not now'