10 things we learned from Drive to Survive Season 4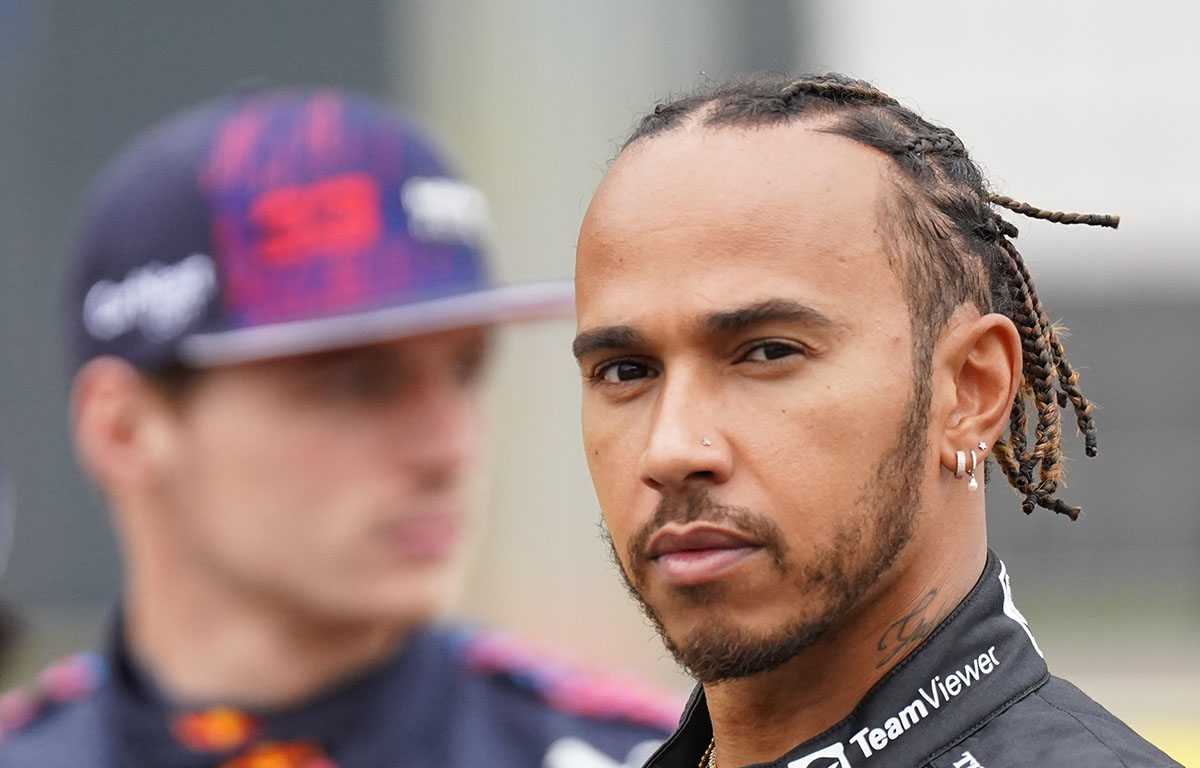 So, did you spot us?
There are no prizes for guessing that PF1's favourite moments of the new series of Netflix's Drive to Survive are our cameo appearances, but it also contains an abundance of insightful moments from the infamous 2021 Formula 1 season.
Spoilers? There are some here, but we make no apologies. Surely you know by now that Max wins in the end, right?
This, after all, is sport, not a show – though after Abu Dhabi some might say it's difficult to tell those two worlds apart…
Hamilton was terrified of catching Covid again
Covid was the great unspoken hazard of 2021, with a positive test for either title contender enough to spoil the sport's greatest season in years overnight.
Having missed a race in 2020, Lewis Hamilton in particular was acutely aware of the risk and viewed the return of full crowds at Silverstone with trepidation.
"Catching Covid was the worst experience probably of my life," he says in Episode 3 over footage of him heading to a live television appearance with an audience.
Freaked out by the close proximity of the great unwashed and telling his Mercedes PR gang to think again if they thought he'd be handing out a collection of driver cards, a masked-up Hamilton claimed the sight of so many people crammed together gave him anxiety.
Norris feared the worst after Bahrain qualifying
Such was the chasm between the McLaren drivers in 2021 that it is easy to forget Daniel Ricciardo actually out-qualified Lando Norris in their first race together.
The gap between them in Bahrain was less than half a tenth, but plunged Norris into an early crisis of confidence.
In Episode 2, his manager Mark Berryman arrives at the closed door of his driver room – like a parent preparing to pander to a moody teenager – to be met by McLaren PR Charlotte Sefton, who quotes Norris as having said: "One-nil down already. F**k, s**t, f**k."
"Charlotte don't say it," Norris is heard saying as Sefton opens the door, dismissing her suggestion the battle was close.
"What do you want me to say from now on?" she later asks while escorting him across the paddock.
"You're s**t, Lando. Go get a new job or something."
What Christian really thinks of Toto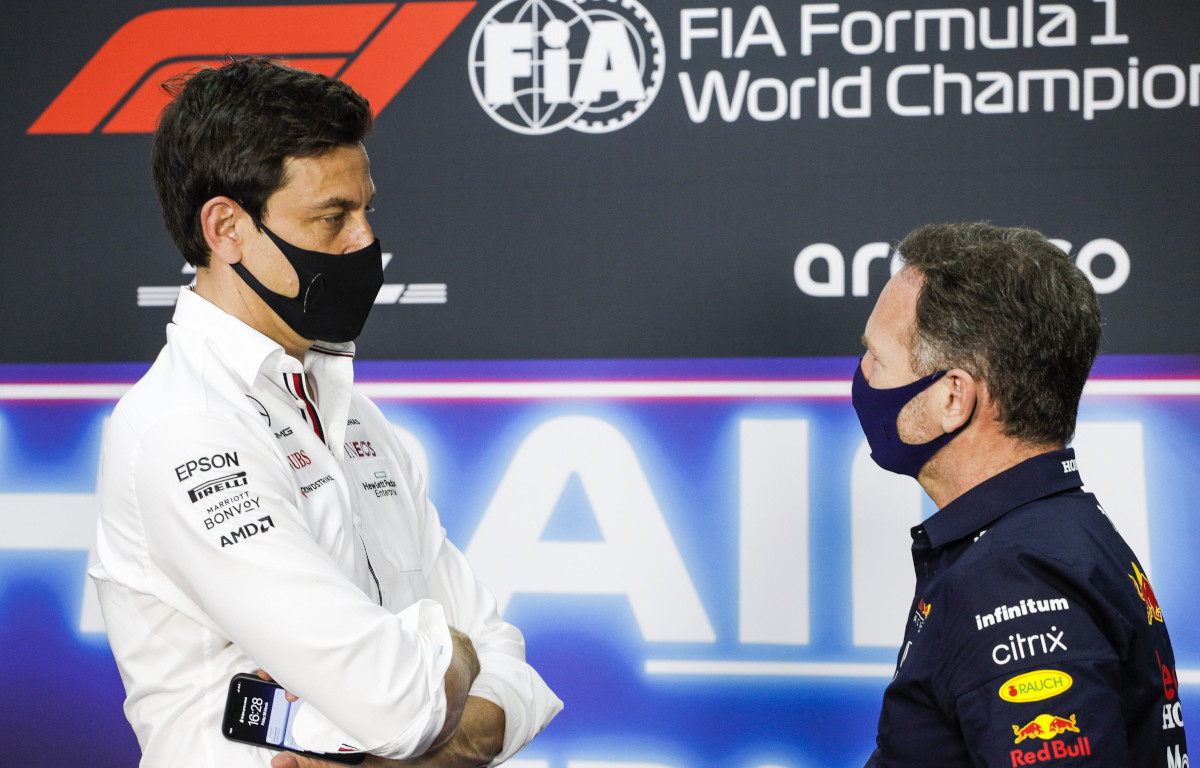 The war of words between the title-contending team bosses added an element of theatre to 2021, but below the surface there does exist a real resentment between Toto Wolff and Christian Horner.
Horner, who oversaw Red Bull's rise from party team to title winners in five years, seemed to hold the view that Wolff effectively lucked into his success at Mercedes, with the foundations for the team's record run of World Championships established by predecessor Ross Brawn.
"What you have to remember about Toto is that he inherited something that was already well-oiled. He's not really had to build anything," he says in Episode 1.
"He's much more motivated by the financials of Formula 1 than perhaps the competition."
Almost as though to prove Horner's point, a scene in Episode 3 shows Wolff – a shareholder in the Mercedes team – reading the Financial Times over breakfast with his family.
Lewis beat himself up over Baku
Mercedes fell over themselves in their attempts to defend Hamilton after Baku, refusing to class his costly brush of the brake magic button as a mistake, but in Episode 3 you are left in no doubt with Hamilton still kicking himself over it two rounds later in Styria.
"Gives me nightmares, Baku," Hamilton admits in a quiet moment at the back of the garage with Wolff. "It f*cked me up."
Wolff tries to reassure him that Mercedes, trailing Red Bull by 37 points, would be five ahead if it wasn't for their mistakes, but his driver doesn't seem to listen.
"Baku, f*cking hell."
"Don't worry," Wolff says supportively as Hamilton turns to walk away.
Horner saw Silverstone as a race Max could afford to lose
In the aftermath of that collision at Copse there were some who believed it was a battle Max Verstappen, nursing a 32-point lead over Hamilton, should have backed out of.
Deep down and beneath the bravado, did his own team boss feel that way?
In Episode 3, Horner is seen walking along the Silverstone paddock before the race with a Red Bull team member, who remarks Verstappen "will come out fighting hard."
"Yeah, hopefully not too hard," replies Horner, who later predicts "this one might get a bit fruity."
Then what happened happened, and in the face of adversity Horner stands firmly by his man.
"That nearly f*cking killed our driver," he rages. "I want him [Hamilton] f*cking out of this race."
Max was unwell in Jeddah
Adding to the legend, Episode 9 reveals Verstappen drove The Greatest Lap That Never Was while feeling nauseous.
"You alright? You got that dizziness again?" Horner asks his driver in the garage before the start of qualifying in Jeddah, indicating this was not the first time Verstappen had felt unwell.
"I don't need to throw up but just feel it," Verstappen says as Horner suspects the lights may have something to do with it.
After qualifying Horner is caught in conversation with Verstappen's father Jos in the paddock, saying they "need to check everything," you assume in reference to the car after his crash at the final corner.
But, no, it is about Max, with Horner suggesting a darker visor as a potential solution.
Bottas was ready for a fresh start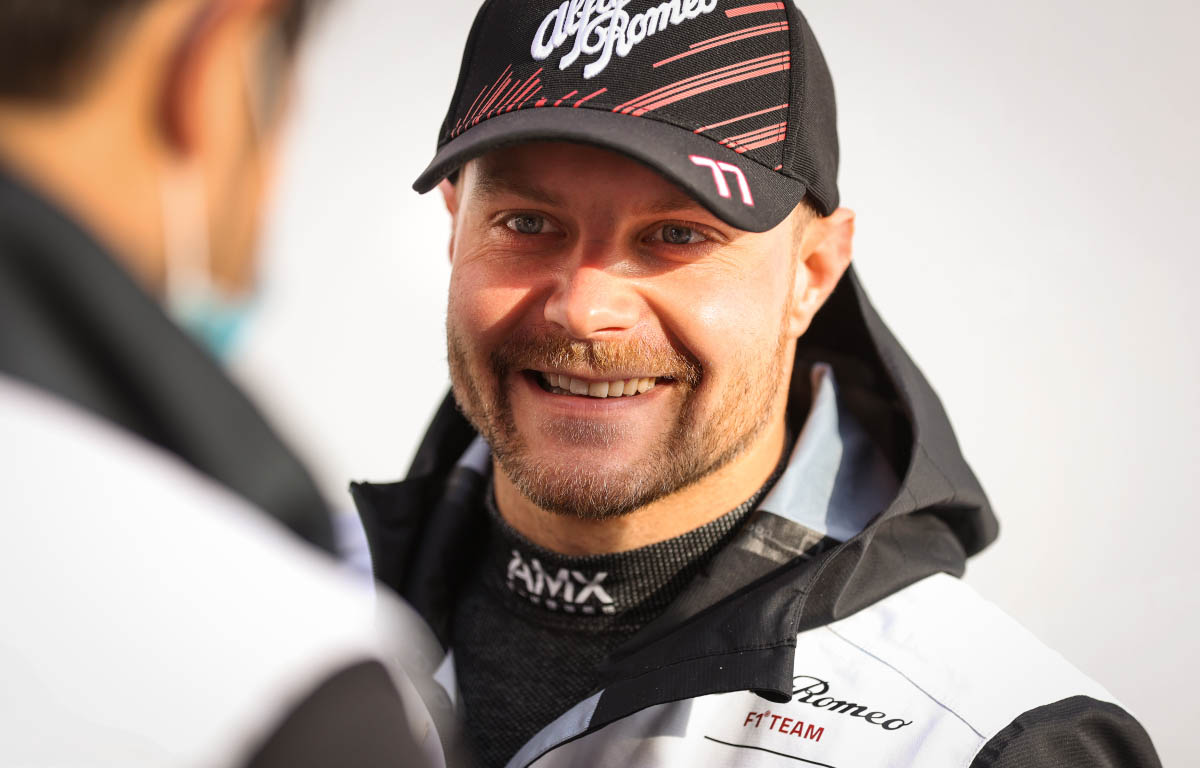 To most outsiders Mercedes' move to replace Valtteri Bottas with George Russell was a no brainer, but that is to overlook the complexities of the human condition.
The decision has already been taken by the time Bottas visits Wolff's Monaco apartment in Episode 9 for what is effectively a break-up conversation, underlining that they were more than just colleagues, but friends too.
"I wrestled with myself for a long time," Wolff admits before Bottas opens up on the challenges of life at Mercedes.
"It's consuming, five years of trying to beat Lewis," he says with that hearty laugh of his. "It's not easy."
While being "actually quite sad" to leave, Bottas acknowledges "it's the right time for something different" and looks close to tears as he says: "I've given everything."
Haas were intimidated by Mazepin
After viewing Episode 4 it's not difficult to understand why Haas were so enthused to welcome back a friendly face in Kevin Magnussen in the past week.
There's a fine line between an entourage and a clique – a balance the paranoid Nikita Mazepin and his associates got all wrong.
"There's not a lot of friends here. Every man for himself," Mazepin remarks in Russian to his father Dmitry at the back of the garage during practice in Barcelona, where he had expected to be closer in pace to team-mate Mick Schumacher.
Terse over the radio and in the debrief, team boss Guenther Steiner pulls Mazepin for a private chat to stop him turning on the team.
"They are afraid of you," he says before Mazepin, clearly convinced Schumacher is receiving preferential treatment, pushes for a "different car."
Uralkali threatened to withdraw Haas sponsorship
Steiner has always been the star of the show and it is he who provides one of the statements of the series when reflecting on his conversation with Mazepin on the Barcelona grid: "They all believe there is magic. No. This is no magic, this sport. This sport is hard work, f*cking dedication…"
"And money to keep it all going," chips in a Haas colleague.
Money gave the Mazepins an element of power over Haas due to Dmitry's ownership of title sponsor Uralkali.
And after another tough race Dmitry hatches a plan to withdraw his backing unless the team swaps cars with Schumacher, sending Nikita's adviser Jesper Carlsen to deliver the ultimatum to a bemused Steiner.
"He thinks there's a difference in the cars. He keeps [going] on about that," Carlsen tells Steiner, almost attempting to disassociate himself from the ridiculousness of Mazepin's request.
Ricciardo really wants you to know he hates losing
"Under that big smile and big persona, he's as competitive and hungry as any driver." Even written here without context, you automatically know who Horner is referring to in Episode 2.
Smiling athletes have historically been treated with suspicion, forever fighting the unfair perception that they somehow don't care as much as the others.
His lowest moments are almost painfully raw and authentic, but at other times you are almost left with the impression Ricciardo feels he must overcompensate for his personality by constantly reminding the world he too has an angry side.
"I need to go and f*cking hit something," he tells a McLaren team member in earshot of the camera following a punishing race in Monaco.
There's something slightly performative about Ricciardo's frustration, with many of his comments in Episode 5 – centred around his victory at Monza – suited to a drinking game.
Take a shot every time Daniel says he's angry and/or hates losing…