10 things we'd like to see in the second half of the 2022 F1 season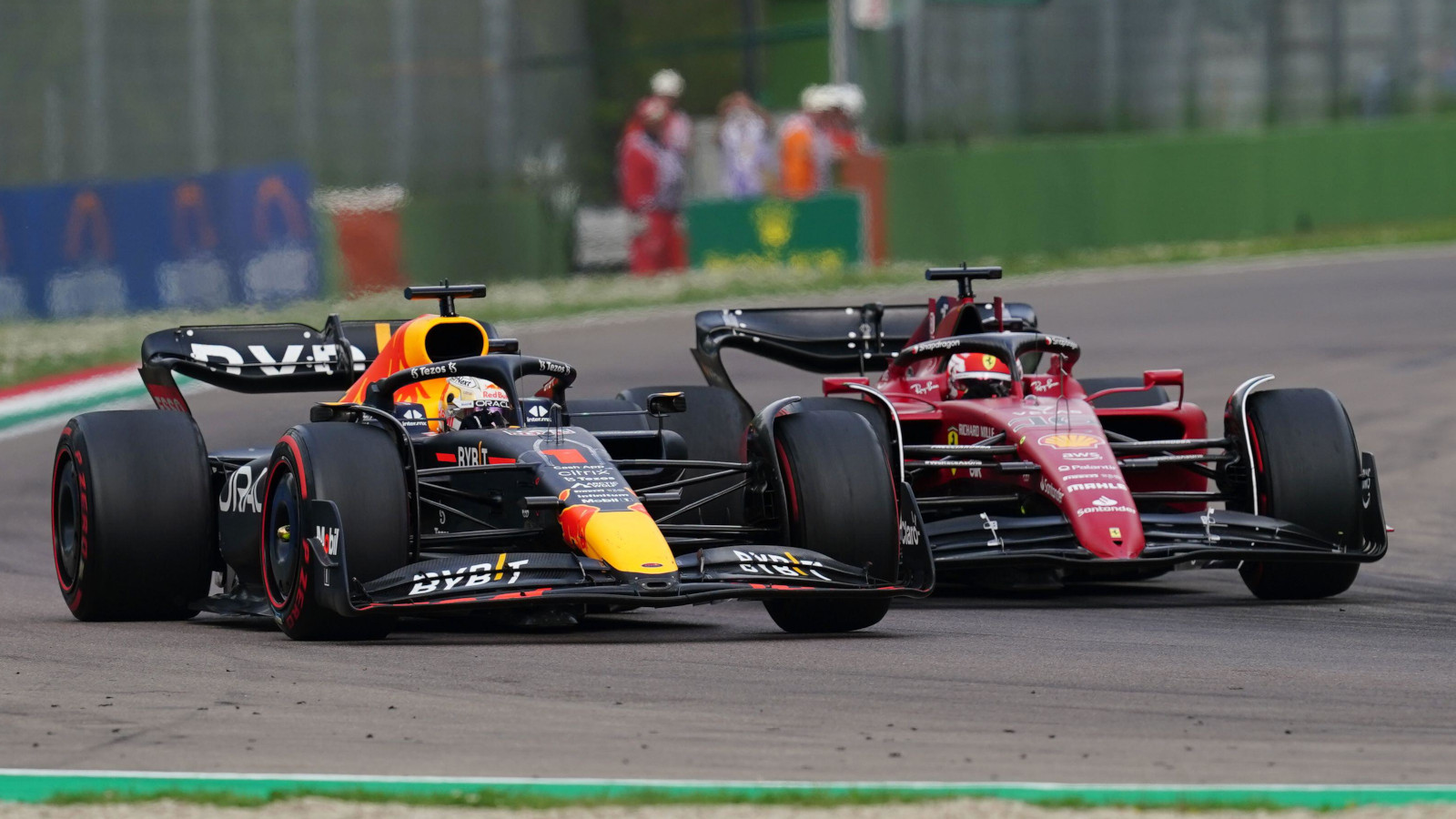 This weekend's Belgian Grand Prix marks the beginning of a frantic nine-race run to the finish of the Formula 1 season.
Here are 10 things we would like to see in the second half of 2022.
Ferrari to put up a fight
After Charles Leclerc retired from the lead for the third time this season in France, team principal Mattia Binotto preferred to look on the bright side.
There was no reason, he insisted, why Ferrari could not win all of the remaining races of 2022 to take the title.
The nature of their defeat in Hungary seven days later, Max Verstappen winning a race Leclerc could not afford to lose and from 10th on the grid, strongly suggested otherwise.
Ferrari's ability to grab defeat from the jaws of victory knows no limits but with Leclerc driving beautifully and the F1-75 still a gem of a car, why can't they at least make it interesting – and make Red Bull nervous – in the final nine races?
If Ferrari are set to finish second in 2022, the time has come to go down fighting.
Red Bull to clinch the Constructors' title at Suzuka
Back in the real world, however, Red Bull already have both titles in the bag.
Eighty points ahead of Leclerc, Verstappen is now too complete a driver to be caught, while the team's towering advantage in the Constructors' will be healthy for as long as Ferrari remain unreliable.
This has rapidly become the season of dreams for Red Bull, who in October will return to race in the land where those dreams were powered.
Although Honda officially withdrew from F1 at the end of last season, their continued contribution to Red Bull's success from afar cannot be underestimated.
The time for special white liveries may have passed and Red Bull's exciting future with Porsche is likely to have been confirmed when F1 returns to Japan.
But there would be no greater tribute to the potency of the partnership than Red Bull being crowned champions at Honda's home race.
A different winner
If there is one major drawback to the new regulations, it is that the great barrier separating F1's haves and have-nots has been re-established.
Pierre Gasly's victory at Monza in 2020 sparked a crazy couple of years in which seven of the 10 teams won a grand prix and only two (shame on you, Haas and Alfa Romeo!) failed to reach the podium.
In the first 13 races of the new era, however, only Red Bull and Ferrari have won, while only one driver outside of the top three teams (Lando Norris) has stood on the podium.
The racing may have been revolutionised but the competition is sorely lacking. A little more variety would bring total vindication for F1's rules reset.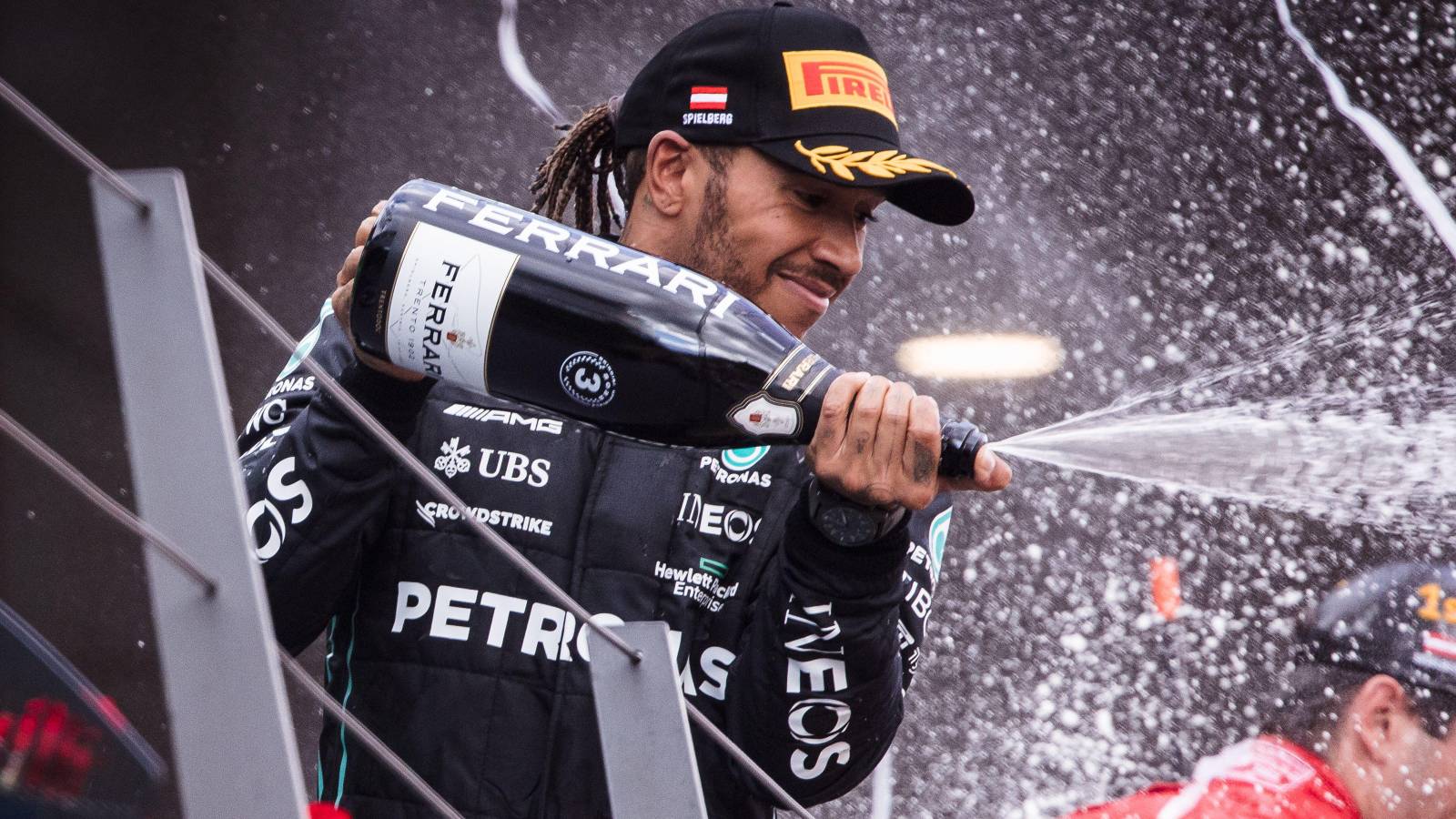 Fireworks at Mercedes
If their improved form towards the end of the first half of the season can be sustained, Mercedes are best placed to be the different winner we are looking for.
Merc's problems at the start of 2022 meant the rivalry expected to develop between Lewis Hamilton and George Russell was put on hold, but how might the dynamic between the drivers change if they find themselves racing for victories?
After all he has achieved and the way 2021 ended, Hamilton has not received enough credit for his handling of the team's struggles, and in Russell he has a team-mate confident to the point of arrogance, growing in stature by the race and determined to make his mark at Mercedes.
In F1's latest battle between young and old, most accept they will come to blows at some point.
The question is not if but when, where and how.
A soft landing for Ricciardo
With the team recently communicating their intention to replace him with Oscar Piastri for next season, Daniel Ricciardo is close to being put out of his misery at McLaren.
But where next? There is no obvious answer, though a marriage of convenience with Alpine – assuming the wounds of his 2020 departure have healed and Team Enstone have not been put off the scent by Ricciardo's recent struggles – appears the most likely option.
He has orchestrated his own downfall to some degree, but provided the Ricciardo of old is still in there he has too much to offer for his career to cough to a conclusion having only just turned 33.
F1 would be a poorer place without him and Daniel deserves the chance to restore his reputation somewhere in 2023.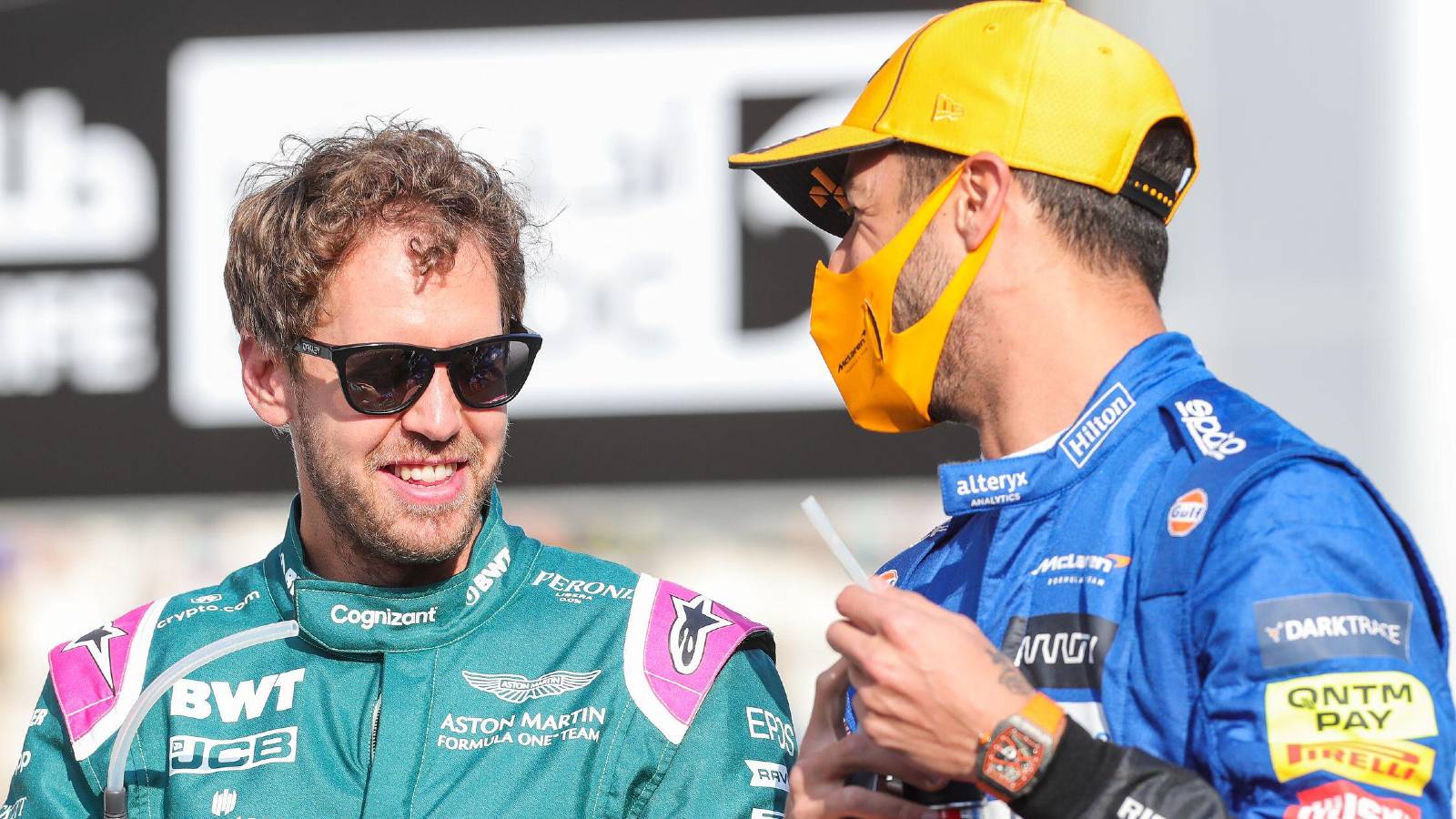 Vettel to end on a high
Sebastian Vettel's second season with Aston Martin has followed a similar pattern to his first, with throwback performances in Monaco and Baku but little else of note.
With mistakes still a theme of his driving, he has undoubtedly chosen the right time to retire and anyone who has witnessed his astonishing decline over the last four years may struggle to disassociate this Vettel from the one so crushingly dominant at Red Bull a decade ago.
Yet his achievements – four titles and 53 victories, putting him third on the all-time list of grand prix winners – will stand the test of time.
It would be comforting to see Vettel finish with a flourish and for Aston to show enough promise between now and the end of the season for Fernando Alonso to avoid a similar fate of making up the numbers when he steps into that seat in 2023.
Tsunoda to finally blossom into the driver he keeps daring to become
How to judge Yuki Tsunoda halfway through his second season as an F1 driver?
For every encouraging weekend like Imola and Baku, where he was on course for P6 until a rear wing failure, there is a moment like driving into the wall upon leaving the pits in Montreal or, even worse in some respects, into his team-mate at Silverstone.
Despite AlphaTauri's best efforts to keep their overgrown adolescent on the straight and narrow, Tsunoda continues to be his own worst enemy – but the occasional peaks continue to convince his supporters within Red Bull the potential is there.
With his place for 2023 still not confirmed, it is time for Tsunoda to take the next step and finally blossom into the driver he keeps daring to become.
Haas' sacrifice to be rewarded
Haas' preparations for this year's regulation changes were the most extreme of any team.
For two full seasons their car went totally undeveloped, Haas taking the pain in the hope they would be rewarded when the new rules arrived.
Their approach was not without risk – what if F1's smallest team had simply found their level? – but appears set to pay off handsomely.
With nine races remaining, Haas hold a slender lead over AlphaTauri in the fight for seventh in the Constructors' standings and are currently on course for their highest Championship finish since claiming fifth in 2018.
That, remarkably, is despite the VF-22 receiving no upgrades until the last race before the summer break.
With two quick drivers in a capable car, Haas have become reminiscent of the old Force India team for making a little go a long way.
Hanging on to P7 would make the dark days of 2020/21 seem worth it.
Austin to cement its status as America's leading F1 venue
The moment the first images of the fake marina surfaced in early May was the moment Miami's maiden race became one to be endured rather than enjoyed.
They tried to convince us otherwise, of course, but F1's first visit to Miami – plenty of show but very little substance – captured the very worst of Liberty-era F1.
All the more reason, then, to hold Austin just a little tighter when the real United States Grand Prix takes place in October.
'Real' is the keyword, for while so-called destination cities like Miami and Las Vegas may be exciting additions to the calendar, the Austin weekend – with its festival atmosphere at one of the great purpose-built circuits of the modern era – has an effortless authenticity they will never be able to replicate.
If Miami brought the glamour, Austin brings the soul.
Singapore to get off to a flyer as F1 makes a welcome return
The return to Singapore and Japan will represent a milestone moment in F1's return to normality following the pandemic.
Neither nation has held a grand prix since 2019, but there was no doubt both would be back on the calendar the moment the coast was clear.
Suzuka has a special place in the hearts of F1 enthusiasts, of course, but Singapore has achieved the status of a modern classic since F1's first visit in 2008.
Such was the excitement for its return there was even talk of a double-header to replace the cancelled Sochi round.
Given its reputation as one of the most physically demanding events of the season, however, the drivers must be relieved they will not be subjected to two Singapore slogs in the space of seven days.
Let's hope Marina Bay comes back with a bang.