10 things we learned about the F1 2022 season from Drive to Survive Season 5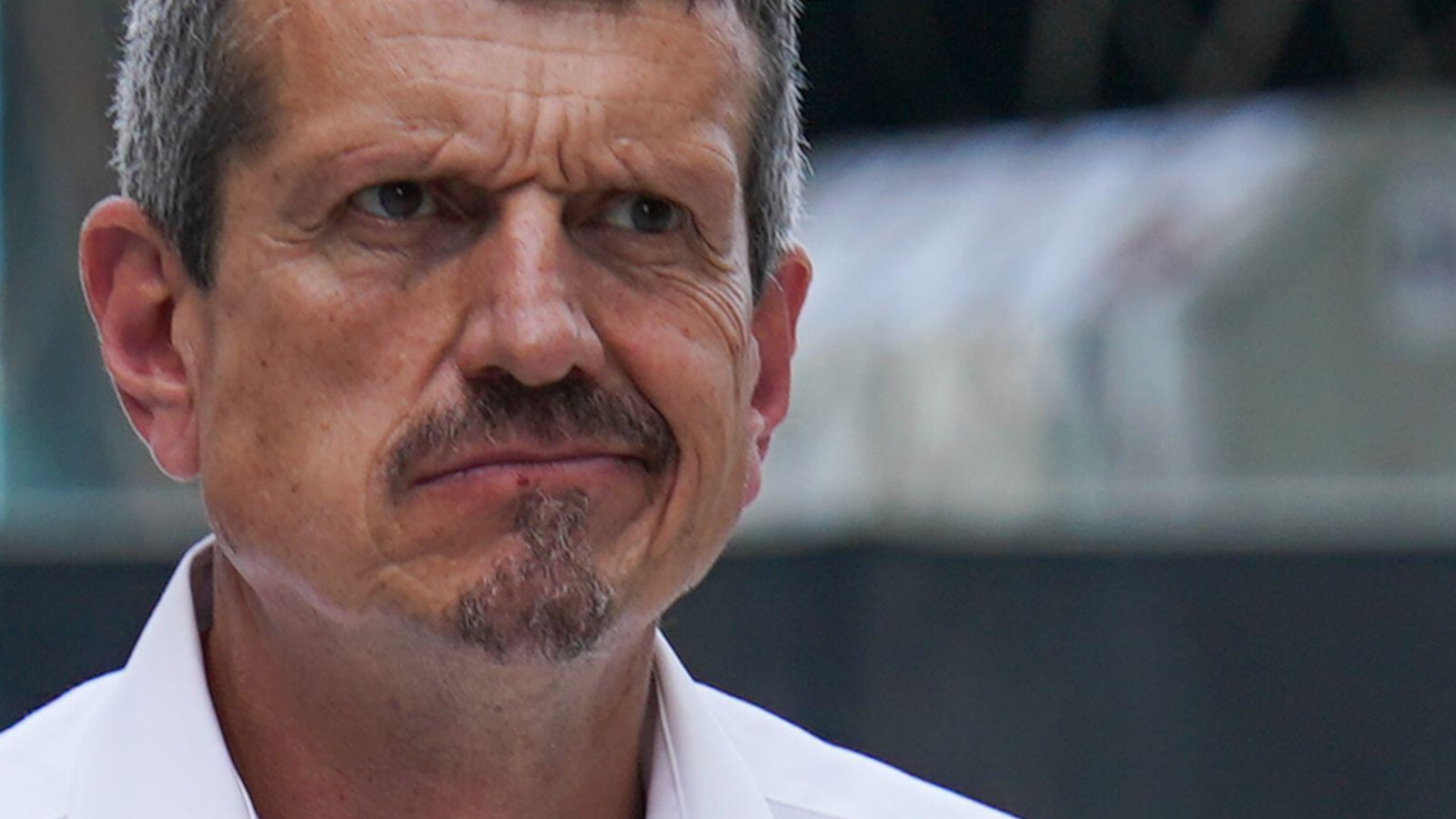 Being paid to binge watch Netflix's Drive to Survive is a tough job, but somebody has to do it.
Despite its transformational impact on Formula 1's popularity over the last five years, the docuseries has a controversial reputation among those long bitten by the racing bug.
Its concocting of fake rivalries in particular has left many loyal fans (including the World Champion) fatigued and frustrated and there are some who suspect F1's relationship with Netflix may be nearing the end of the line.
At its best, however, DTS offers moments of genuine insight and reaches deep into areas that other forms of media simply cannot. As long as that remains the case, there will always be a place for Netflix in the paddock.
Get out while you still can if you cannot stand spoilers, because here's our pick of the most noteworthy moments of Season 5…
Binotto is human after all
Season 5 is bookended by Mattia Binotto, who spends the final episode talking of a future he does not live to see as Ferrari team principal, as Fred Vasseur ponders how he might look in red.
The series starts, hilariously, with Binotto driving his old chum Guenther Steiner to his vineyard in Trentino for a wine-tasting mate date.
With Episode 1 pivoted around the improving fortunes of Haas and Ferrari, the series provides the perfect arc for how Binotto slid from king to perceived clown over the course of 2022.
Taking place in the summer months, the scene is filmed at a time when Ferrari's implosion is well underway as Binotto makes a profound confession to his fellow team principal.
"Guenther, I don't know about you," he says. "But after a few years, it could be the stress, it could be expectations to manage…it's hard."
In an instant Binotto – the cool, constantly level-headed gentleman on the Ferrari pit wall – was humanised and a knowing response from Steiner acknowledges the stresses and strains of leadership.
"I think Mattia, he went through something similar [to what] we went through – getting a lot of sh*t from people," Steiner comments after Ferrari win the season opener in Bahrain.
Team bosses saw right through Toto's infamous rant
It was extensively reported at the time that the team principals' meeting in Canada, where Toto Wolff had a meltdown over porpoising, would prove the highlight of Season 5 and it did not disappoint.
After Hamilton admitted that he "nearly just pulled in" during a very uncomfortable ride in Baku, Wolff warns his fellow team bosses are "playing a dangerous game" and that he will "come after" them if a car ends up in the wall.
What was less extensively reported was that many of his rivals shared the view that Wolff was merely playing up to the cameras, his rant seemingly out of character and taking them by surprise.
"Hang on, are we playing up to the cameras here?" Horner asks, before urging Wolff to "change your f****** car."
Others wait until later to express their dismay, Steiner speculating that there was "some element of showmanship going on there" and Binotto admitting he "didn't expect it" from him.
"I saw Toto reacting in a very emotional way," he added. "Maybe he was under pressure for their performance at the time? Maybe he was under pressure because he promised something to someone? I don't know.
"But I believe that, as team principals, we always have to stay rational."
Horner confronted Binotto on the Singapore grid as cost cap rumours mounted
As Max Verstappen and Red Bull closed in on both titles, in Singapore came the first whispers about the team's breach of the budget cap in 2021.
And both team and driver responded to the rumours in the only way they know how: by coming out fighting.
Having walked in on Wolff and Binotto discussing the matter, Horner had convinced himself that the reports were simply part of "a very pointed campaign" to discredit Red Bull's achievements.
"These big statements are being made from our competitors, people that talk through the media and don't have the balls to say something to your face, I have very little time for," he said.
Verstappen agreed, commenting that Red Bull's rivals "are so sore" in conversation with his team principal in the garage.
Prior to start of the race, Horner approaches Binotto on the starting grid to air his disappointment with Ferrari "for making accusations."
Binotto denies everything while making sure he bites back: "Maybe you feel guilty, I don't know."
It is the closest Drive to Survive has ever felt to a Bond movie – two men wrestling over a knife in a crowded place, everyone else in the room blissfully unaware of this silent yet lethal exchange taking place right next to them.
Mick Schumacher was a 'dead man walking' after Monaco
"Gene doesn't hate anything more than crashing a car," Steiner says of Haas's eponymous owner in Episode 2.
In that case, the start of the 2022 season would have made for very uncomfortable viewing as Mr Haas watched Mick Schumacher destroy two of his chassis within the first seven races.
Haas had already instructed Steiner during one of their regular phone conversations to "have a little talk with Schumacher" following his first major crash in Jeddah, expressing his concern that Michael's boy was "getting in over his head."
After another big one in Monaco, Gene remarks that Schumacher is in the "dead man walking area".
"If he doesn't pull his trousers up, he will be soon," Steiner agrees.
Just three rounds later at Silverstone, Steiner is heard openly discussing the "need to find somebody" for 2023 with lead driver Kevin Magnussen, who had previously insisted to his team boss that Mick "has more" to give.
"Yeah, but as soon as he tries to have more, he f***** crashes."
The not-so-funny side of Guenther Steiner
Steiner is the patron saint of Drive to Survive and no individual in Formula 1 has benefited more than him – look no further than the upcoming book – from the presence of Netflix cameras inside the paddock.
What you see is what you get – and his lack of filter once again puts him at the centre of the most amusing moments of the series – but there are moments when he would do well to remember that he is mic'd up and on camera.
As Schumacher's struggles persist in Baku, Steiner's mocking running commentary strays into the territory of cruelty.
After Schumacher radios in with concerns about overheating brakes during the race, the team principal remarks to the rest of the pit wall: "He's worried about overheating the brake. F***** hell. He's going so slow, he doesn't need to brake."
And when his race engineer consoles Mick at the chequered flag – "didn't catch any luck today" – Steiner cannot resist the urge to pipe up again with another brutal comment to his colleagues.
"No, you were f***** slow," he delivers with a grin.
All this from a man who earlier that weekend had complained of a "pretty nasty" and "not fair" interview on German television in which his treatment of Schumacher was questioned.
PlanetF1.com recommends
Horner: 'Lewis Hamilton would drop Mercedes really in the s*** if he decides to retire'
Toto Wolff and Christian Horner's furious 'change your ****ing car' argument laid bare
Bernie Ecclestone claims Red Bull would have taken 'more care' of Mick Schumacher
Ricciardo wanted '10 million, minimum' to join Haas
From the day he left a race-winning Red Bull for a lucrative Renault contract in 2018, Daniel Ricciardo faced accusations that he had cashed in.
Events in Episode 2 do little to alter the perception that his priorities changed, as in the aforementioned Silverstone summit between Magnussen and Steiner the former suggests Ricciardo as a potential replacement for Schumacher.
"We can't afford him, Kevin," Steiner concedes. "He wants 10 f***** million, minimum."
Putting such a high price on his head may have been Daniel's way of telling Haas he had no interest in joining them, yet there remained a sense that money made his world go round.
Just minutes earlier in the same episode, Ricciardo had been urged to smile by a fan while signing autographs and responded with: "I charge for my smiles."
You assume he was only joking, of course, but knowing post-2018 Daniel…
Back at Haas, meanwhile, Magnussen comes up with another suggestion, which may come as a surprise to anyone who vividly remembers the Hungary 2017 media pen.
"What about [Nico] Hulkenberg?"
Red Bull regret missing out on Piastri, namecheck Norris as potential Perez successor
Episode 5 is the point at which the great driver merry-go-round of 2022 is set in motion, with Sebastian Vettel's retirement sparking the chain of events that would lead Fernando Alonso to Aston Martin and Oscar Piastri to McLaren.
McLaren's capture of Piastri – "the driver that gets us most excited," Zak Brown says when targeting a Ricciardo replacement – drew envious glances from Horner, who reveals he once spurned the opportunity to sign the youngster managed by former Red Bull race winner Mark Webber.
"He is an outstanding talent," the Red Bull team principal acknowledges. "We had an opportunity to potentially do something with him in his very formative years and we didn't pursue that.
"That's something that I regret not doing because he could be the next Max Verstappen."
Later, in Episode 7, Netflix do what Netflix do by imagining a storyline that Sergio Perez was somehow fighting to save his seat heading into Monaco, when in reality his excellent start to the season had already made a contract extension a forgone conclusion.
Nevertheless, the manufactured question mark over Perez's future brings an interesting line from Horner: "There's probably half the grid that would like to be in the team, whether it be Daniel Ricciardo, Lando Norris could be on the market, even Yuki [Tsunoda]."
The inclusion of Ricciardo and Tsunoda, as Red Bull-affiliated drivers, was inevitable – but the completely unprompted mention of Norris, a driver known to have held talks with Red Bull in the past?
Let's file McLaren's 2023 lineup under 'potential future Red Bull drivers', shall we?
Zak Brown tried to engineer Daniel Ricciardo swap deal at height of Oscar Piastri saga
The Piastri saga is in full flow come Episode 6 as Otmar Szafnauer visits Brown to outline Alpine's intention to sue the Australian and Brown faces up to the prospect of having to pay Ricciardo not to drive for McLaren in 2023.
So the McLaren boss comes up with a "great solution" and marches into Alpine's hospitality unit in search of chief executive Laurent Rossi, to whom he proposes a driver swap in which Ricciardo returns to Enstone and McLaren take Piastri.
Rossi discloses that Alpine's initial shortlist is made up of Hulkenberg, Schumacher and eventual signing Pierre Gasly.
"Daniel?" asks Brown. "I'd love to see him here, but that's only because I'd love to see him stay in the sport."
Rossi sounds receptive to the possibility, but later admits to a reporter that Ricciardo's history with the team – Daniel signed a deal to join McLaren before his second season with Alpine (then Renault) had even started in 2020 – "doesn't help."
Earlier in the episode, the cameras catch Ricciardo in conversation with an Italian journalist following the announcement of his McLaren exit, who suggests IndyCar as an appealing alternative to an F1 seat.
Before walking away, the reporter leans in for a quiet word in Ricciardo's ear: "I told you not to trust Zak."
Otmar's bitterness towards Aston Martin is laid bare
Szafnauer's memorable "two popes" remark following his departure as Aston Martin revealed a discomfort with Lawrence Stroll's leadership style, with the new Alpine boss putting more meat on the bone in Episode 5.
"I think the atmosphere was changing into more pressure, less fun, less achievement and it didn't make sense for me to stay," he admits.
Later in the same episode, Szafnauer joins a group of Alpine mechanics – reflecting on Esteban Ocon's 2021 Hungarian Grand Prix victory – in the Budapest pitlane ahead of the 2022 race.
"I wasn't with you guys last year, I was with the bad guys."
"The enemy," a mechanic replies.
"The enemy," Szafnauer concurs, before remembering (take note, Guenther) that he is on camera and correcting himself: "They're all enemies."
That exchange comes shortly before Szafnauer takes a call from Alpine chief executive Rossi, who has clearly been alerted to rumours of Alonso signing for Aston Martin.
"It might be true because, like I said, there was definitely a meeting," Szafnauer says, promising to call back after the start of a race in which Alonso and Ocon's near-miss sparks civil war.
The news of Alonso's imminent move comes after the two-time World Champion had told Szafnauer earlier that weekend that "if it's not today, it's going to be tomorrow" in reference to signing a new contract.
How galling must it have been personally for Szafnauer to suddenly lose Alpine's star attraction to his former employers, a team he had grown to despise?
Szafnauer attends a sponsor's event that night where he is showered with praise and sits fully, achingly aware of the bombshell about to drop the next morning…
Gasly kept Tsunoda on the straight and narrow
Anyone who tunes into Season 5 expecting a totally transformed Tsunoda from last year is going to be disappointed.
Or elated.
Yuki is very much still Yuki – still as innocent, immature and occasionally vulgar as ever, farting away to his little heart's content in the passenger seat of Pierre Gasly's hire car.
It quickly becomes evident that the relationship between the AlphaTauri team-mates is vastly different to the dynamic between most F1 drivers, Gasly seeing himself as part-teacher, part-parent.
See, for instance, how he gives Tsunoda advice during a minibus trip, calls Yuki's name when it's time for the pre-race drivers' parade in Austin and how he admits to being "a bit worried" for his team-mate in light of the fan attention he experienced during the first Japanese Grand Prix since 2019.
"I always had his back. All last year, I always kind of cheered him on and tried to support and tried to help him," Gasly says at one point.
"I think Yuki has improved in his approach to racing, showed more respect to the sport and took it more seriously," he later concludes on a job well done as he prepares to leave for Alpine.
Anyone else get the horrible feeling that Yuki is going to be lost without him in 2023?