Here we are again…the season finale with both World Championships already sewn up. As we prepare to say goodbye in more ways than one, this will be a race weekend laced with lament.
If 2017 was the appetiser then 2018 should have been the main course. After Sebastian Vettel won the first two races of the season and Red Bull got on the winners' board before Mercedes did, it looked like we were going to served a big helping of tantalising title action.
Even after Monaco, Ferrari, Mercedes and Red Bull had two victories apiece. Things could have not been more delicately poised.
However, slowly but surely, and via a multitude of contributing factors, that Silver Arrows dominance we have all become so familiar with has once again left us hungry for more.
Lewis Hamilton secured his fifth World Championship title in Mexico, Mercedes wrapped up the Constructors' Championship in Brazil; all that is left now is case of formalities and perhaps a fifth consecutive Abu Dhabi victory for the Silver Arrows – just to add to the 'Groundhog Day' effect.
There will be none of the drama of 2010 and none of the in-team tension of 2016 when Nico Rosberg came out on top in his bitter rivalry with Hamilton.
In an ideal world, we would have been witnessing Mercedes and Ferrari battle it out for title honours to the very end with Red Bull sticking their horns in.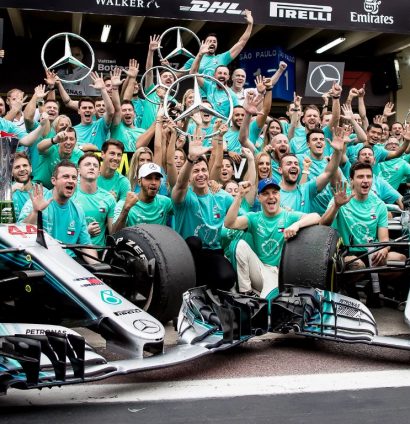 But, all is not completely lost as there are plenty of sub-plots to tie up. For this is the race of 'lasts'…
This is the last chance for seven-time runner up Valtteri Bottas to break his duck after a season of misfortune and mediocrity. One crumb of comfort for the Finn is that he won last year's race in what was the deadest of dead rubbers.
This is also the last time we will see Kimi Raikkonen in a Ferrari, Daniel Ricciardo in a Red Bull and, who knows, Fernando Alonso in Formula 1. Hopefully 2019 will be just a sabbatical and not the beginning of a retirement that has come far too soon.
While Alonso is climbing completely off the Formula 1 ladder, other drivers just have Abu Dhabi left to tick off the list before making their moves further up.
Pierre Gasly has his last race for Toro Rosso before becoming Max Verstappen's team-mate at Red Bull next season and finally, finally, the wait is almost over before we see the very exciting Charles Leclerc make the step up to Ferrari.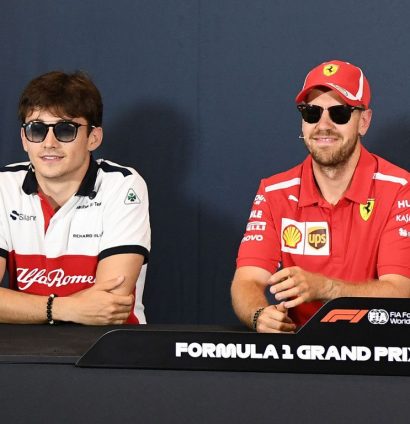 But, not every move up the grid is down to talent and eye-catching performances; money talks too…
Esteban Ocon will be forced to savour every lap in his Force India car before a year on the sidelines as Mercedes' reserve driver awaits. Lance Stroll has a final (and no doubt) painful race with Williams in store, then his and his father's money bags can knock the Frenchman into touch.
At least next season we will see what Stroll is really made of in a much better car. The same cannot be said for Carlos Sainz, who  will become the latest driver to try and help bring back the glory days to McLaren.
We'll also wave goodbye to Stoffel Vandoorne and Marcus Ericsson after the sun sets at the Yas Marina circuit. We could still be saying the same to Brendon Hartley and Sergey Sirotkin with their futures yet to be resolved.
With Nico Hulkenberg and Renault only needing to avoid disasters to finish best of the rest in both the Drivers' and Constructors' Championships, thank goodness that 'silly season' has lived up to its billing for once to provide the intrigue in Abu Dhabi.
Read more: How is the 2019 grid shaping up?
The acid tongues of Renault and Red Bull may provide one last big popcorn moment. Abu Dhabi is their last race together in a 12-year partnership and, given how public their fall-outs have been, it would come as no real surprise to see blows traded for one final time.
12 seasons 📅
228 races 🏁
59 victories 🥇
4230.5 points
4 Championships 🏆🏆🏆🏆

The Red Bull x Renault partnership

1 more race..
Just the #AbuDhabiGP to go pic.twitter.com/4V27NABu81

— Planet F1 (@Planet_F1) November 18, 2018
But, sadly, this is a race weekend where most are saying "let's get it over with" rather than "bring it on!"
Mark Scott
Follow us on Twitter @Planet_F1 and like our Facebook page.