As we continue to gear up to the new season starting in Australia, we make our predictions as to who will win each team-mate war in 2019.
We have plenty of youth v experience match-ups, plus closely matched drivers trying to edge each other out and drivers who are looking to escape from the shadows of their superior partners.
With the latter dynamic in mind, let's take a look at our first team-mate battle at Mercedes…
Lewis Hamilton v Valtteri Bottas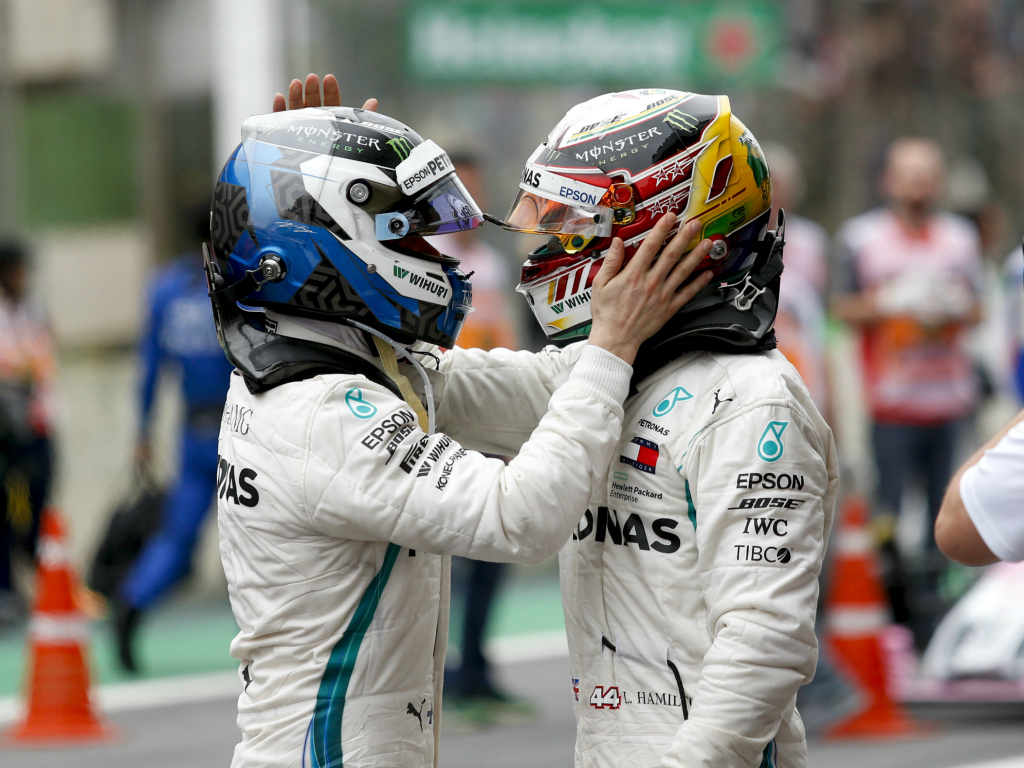 Is it going to be a case of third time lucky for Valtteri Bottas? We all know the answer to that one.
The Finn has said he used the off-season break to change his mindset for his upcoming third year in the Mercedes seat. But, the one thing we cannot see changing is him coming out on top in a battle against Lewis Hamilton.
It is a thankless task, not many have proven capable of doing it over the previous 12 seasons of Hamilton's career, and 2019 is going to be no different.
Given his winless 2018 campaign, Bottas is already up against it straight from the word 'go' in Australia and it will not take an awful lot for him to be pigeon-holed by Mercedes once again as Hamilton's rear-gunner.
With far-to-good-to-be-a-reserve driver Esteban Ocon waiting in the wings, Bottas may not be even afforded the time to have a full season-long battle with the current five-time World Champion.
Winner: Lewis Hamilton
Sebastian Vettel v Charles Leclerc
Had it have been Sebastian Vettel v Kimi Raikkonen at Ferrari this year then our selection would have been a more straightforward one.
From what we have seen of Leclerc so far in his career, he definitely has the ability to cause Vettel problems this year and we are anticipating a close fight between the two drivers.
However, Ferrari have already said on record that they are willing to stop the fight becoming too close by prioritising Vettel over Leclerc, even though the Monaco man himself is still keen on giving his new team principal a headache.
For all of Leclerc's promise and potential, this is still a team-mate battle that Vettel should be winning in 2019. If he doesn't, then you have to be asking serious questions, if you weren't already, about whether he is up to the task.
Winner: Sebastian Vettel
Max Verstappen v Pierre Gasly
With Daniel Ricciardo now out of the picture at Red Bull, Max Verstappen faces what should be an easier challenge for him in the form of Pierre Gasly.
There has been a lot of talk about Red Bull throughout the winter break, but one of the more interesting lines was team boss Christian Horner saying that Gasly's promotion up to the senior team has come a little sooner than he would have liked.
It acted as a reminder of where Gasly is going to fit into this Red Bull set-up and, coupled with Verstappen's mighty second half of the 2018 season, it makes for rock-solid evidence as to who to pick for this particular battle.
Winner: Max Verstappen
Nico Hulkenberg v Daniel Ricciardo
Now this is the team-mate battle we are absolutely looking forward to the most in 2019.
Ricciardo has taken a little step back in the hope that a giant leap forward can be taken in the years to come, but one of his first tasks is to get the better of a driver who is certainly no slouch in Nico Hulkenberg.
We think this one will be a very close fight, but we are resisting the urge to pick 'The Hulk' and are going with Formula 1's smiling assassin to edge him out.
Nobody would have raised an eyebrow had he joined either Mercedes or Ferrari instead of Renault and, now fully recharged and motivated again with a new challenge, we hope Ricciardo can bring added spark to the midfield. Who knows? Maybe even a podium isn't out of the question…
Winner: Daniel Ricciardo
Kimi Raikkonen v Antonio Giovinazzi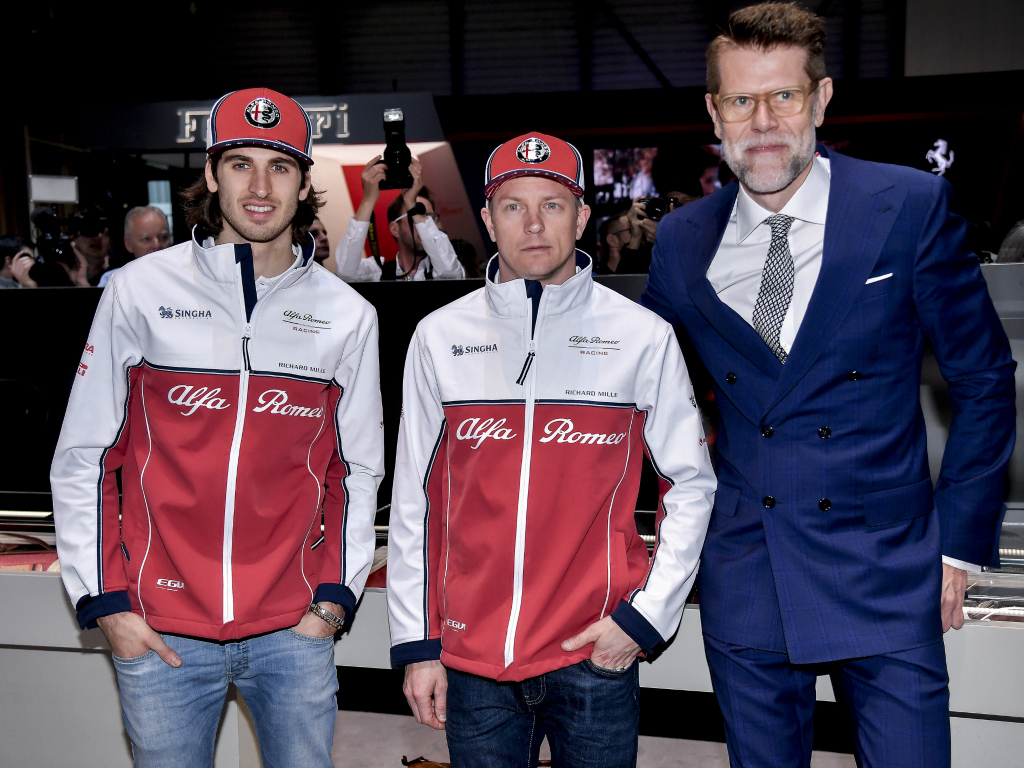 There have been many examples of 'master v apprentice' dynamics in Formula 1 and this looks to be one of the most clear cut examples of recent times.
Even at 39, Raikkonen still represents a major coup by the newly-named Alfa Romeo and the Finn showed more than enough quality last year to prove that he had what it takes to remain a Ferrari driver, never mind just remaining in Formula 1.
Antonio Giovinazzi was a little erratic in his first mini stint in Formula 1 in 2017, but did look at ease throughout testing in the C38 now that his place on the grid is settled.
However, he needs to learn as much as he possibly can from Raikkonen whilst he is still around in Formula 1. That means Kimi taking the lead and showing him how it is done.
Winner: Kimi Raikkonen
Romain Grosjean v Kevin Magnussen
We are now on to round three of this particular team-mate battle, which is currently tied at 1-1.
Romain Grosjean got the better of K-Mag in 2017 with a 28-19 success before Magnussen responded with a 56-37 victory last season.
If we were ever put in what would be a very bizarre situation of having a gun held to our heads and told to pick between Grosjean or Magnussen to drive for our make-believe Formula 1 team, we would pick Magnussen. Then we would wonder what the hell we had been drinking to be put in that scenario.
Both drivers are aggressive but, whilst Grosjean channels that outwardly into frequent moans on the radio and costly mistakes, Magnussen channels it inwardly into a very strict 'thou shalt not pass' attitude on track.
Winner: Kevin Magnussen
Carlos Sainz Jr v Lando Norris
Played it pretty safe so far, haven't we? Well let's stick our necks out a little bit with our next choice.
On experience alone, Sainz is a strong favourite to win this team-mate battle but we think Norris can cause him one or two problems even with his rookie tag attached.
Norris has continuously caught the eye with his raw speed in the feeder series and in the opportunities that he had in Formula 1 machinery prior to his McLaren call-up.
He has an old head on very young shoulders and will not be fazed by the fact that he is Britain's youngest-ever driver to appear in Formula 1.
Sainz has said himself that he is expecting Norris to be close to his level straight from the off and we think will see a very talented driver continuing to emerge throughout the 2019 season.
It will not be easy to beat the Spaniard, but we reckon Norris is more than capable.
Winner: Lando Norris
Sergio Perez v Lance Stroll
Now this is a match-up that intrigues us a lot.
Because of his father's bulging wallet, Lance Stroll is handed opportunities in Formula 1 rather than having to earn them. But, like that or not, there have been a few little signs that Stroll belongs in the top tier of motorsport after all.
We have previously written about 2019 providing us the first real opportunity to see if Stroll actually has the talent to back up the finances and has a strong yardstick to measure himself against in Sergio Perez.
Whilst there have been some bright moments for Stroll in those dark days at Williams, we still haven't seen enough to suggest he could beat his new Mexican counterpart.
Even with all that went on at Force India/Racing Point last year, Perez was still pretty consistent with his points finishes whereas Stroll is the more likely of the two to blow hot and cold.
Winner: Sergio Perez
Alexander Albon v Daniil Kvyat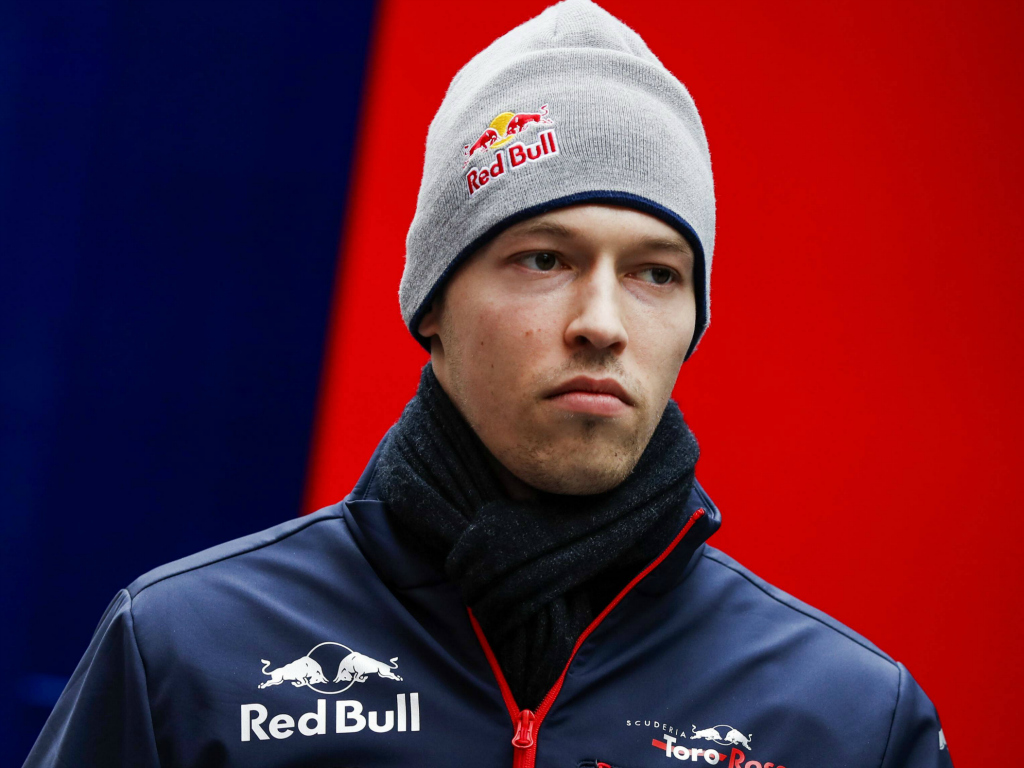 Now, given Toro Rosso change drivers more times than we have picking our fantasy team for Australia (yep, cheap plug! The code to join our league is: a27391208c) we may not get to see a full, season-long battle between these two.
Kvyat is back in the from the cold after being brutally axed by Dr Helmut Marko and is up against a highly-rated rookie in Alexander Albon, who is also getting a second chance in the Red Bull programme following a very strong F2 campaign.
With such a tightly-packed midfield, points could be hard to come by at the Red Bull junior team, but we are backing Kvyat here to show that there is more to him than just being known as 'The Torpedo'.
Winner: Daniil Kvyat
Robert Kubica v George Russell
Beating your team-mate looks to be one and only way of recording any slice of success at Williams, where a long, long season awaits the former giants of Formula 1.
Robert Kubica's fairytale journey back to Formula 1 is complete and he is up against someone who has the same profile to Charles Leclerc with George Russell arriving as a back-to-back World Champion in the GP3 and F2 series.
After initially missing out on a Williams seat in 2018 and with such a lengthy absence to overcome, there are bigger questions for Kubica to answer than there are for Russell.
We are already seeing a clear split in mindset, too, between the Williams pair. The older, more experienced Kubica is showing frustration over Williams' lax preparations for the new season, while Russell, as a rookie, seems to be a little happier about being along for the ride, albeit a very bumpy one.
With these factors in mind, we are going to tentatively select Russell to get the better of Kubica over the coming season.
Winner: George Russell
We have set up a fantasy team and league for the new season! The code to join is: a27391208c
Follow us on Twitter @Planet_F1 and like our Facebook page.