In the first half of our driver ratings for 2020 as a whole, we take a look at how those in the bottom half of the standings did.
Starting with..
Lance Stroll: Stroll had as mixed a season as anyone on the grid. On one hand, he got one pole position and two podiums. On the other, he was once again comfortably beaten by his team-mate.
Admittedly, Sergio Perez was in the form of his life, but Stroll still would have hoped to be closer to the Mexican, especially considering he competed in one race more. The Canadian scored 50 points fewer and lost the qualifying battle 10-4. This is due to a poor run he went on which added to the list of reasons why his team lost out on P3 in the Constructors' Championship.
On a brighter note, he had perhaps the most impressive race weekend of his career in Turkey, taking pole with a stunning lap and leading much of the race. He couldn't stay in the top three there, but he did do so in Monza and Bahrain, and while he could have won both races, finishing on the podium at all in a midfield car is impressive nonetheless.
All in all, 2020 was Stroll's strongest season yet in terms of results and performances and he did at times look more impressive than ever. However, that was partly due to having a better car, and with it, he really should have finished higher than P11 in the standings. Luck wasn't always on his side, but even so, he didn't do enough to silence his critics. 7
Esteban Ocon: Given how impressive he looked in 2018, Ocon was expected to push Daniel Ricciardo hard on his return to the grid, but failed to do so, and didn't perform nearly as well as he did in his first spell in F1.
More often than not, he simply didn't have the raw pace to get the better of his team-mate on Saturdays, and it proved to be the same in races, with the Frenchman often having to obey team orders and let Ricciardo through. He managed to out-qualify the Aussie just twice and finish a race ahead of him three times.
In fairness to Ocon, the fact that he did improve as much as anyone as the season went on suggested that it simply took him a while to adjust and get back to his best. He got closer and closer to the other Renault throughout race weekends and was rewarded with his first podium finish in Bahrain.
Even so, it wasn't enough to make the gap between him and Ricciardo a respectable one, and both his reputation and pride have been hurt as a result. With Fernando Alonso alongside him next year, he can't afford to make such a slow start again. 6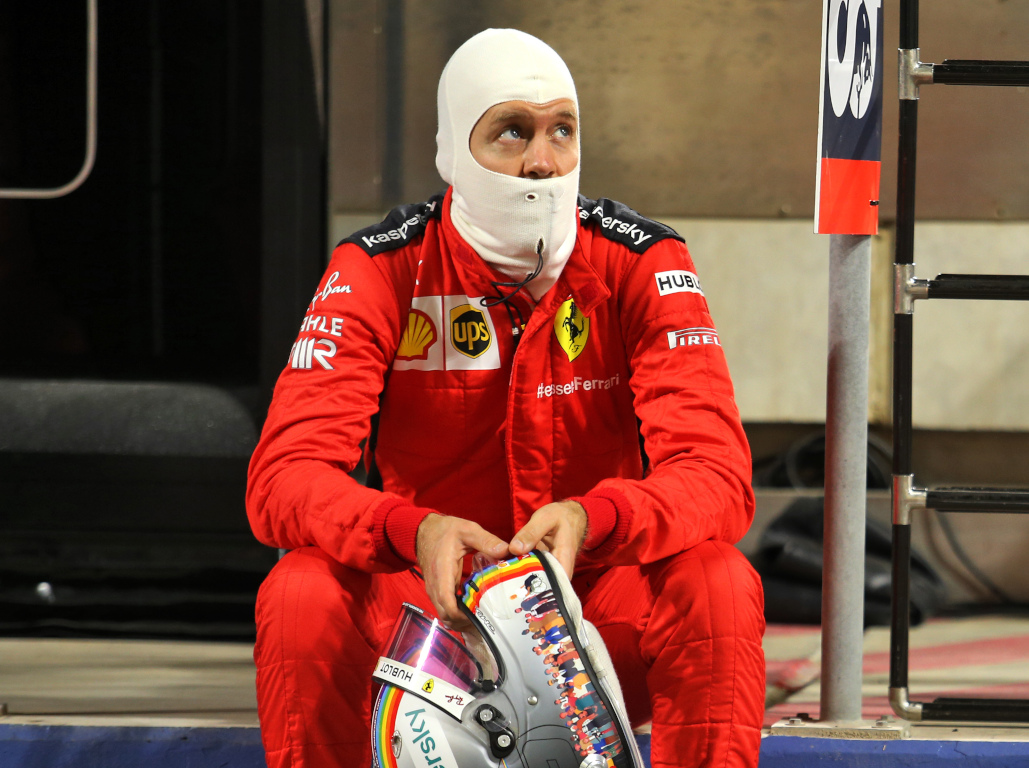 Sebastian Vettel: With Ferrari dropping him for 2021 before the 2020 season had even started, Vettel would have wanted to go out on a high and prove a point to the team. Instead, he did the exact opposite.
Granted, he had a poor car, but his own performances weren't much better, as he rarely managed to get remotely close to getting the better of or even matching Charles Leclerc. While the Monegasque was constantly dragging his car into Q3 and fighting for points, the German was scraping into Q2 and spending Sundays battling the backmarkers.
Sure, there were some high points, such as his podium in Istanbul and – well, actually, that's about it. Asides from that race, his best finish was P6, and he only managed that once. Leclerc, on the other hand, finished in the top six a total of seven times.
Even if the car was more suited to his team-mate, Vettel was still too far behind him to consider 2020 even slightly successful. He failed to consistently impress in any area and will have to quickly improve at Aston Martin to prove to the world that he's not a spent force, because this year, he looked it. 5
Daniil Kvyat: What will probably be Kvyat's final season in Formula 1 was by no means a terrible one, but ultimately wasn't good enough to keep him on the grid for next year.
In a car comfortably quicker than the backmarkers but, usually, comfortably slower than the rest, the only fair comparison for the Russian is his team-mate, and it's not one that is favourable for him. Pierre Gasly scored 43 points more, won the qualifying battle 13-4 and finished races ahead eight times to Kvyat's five, winning one in the process.
In Kvyat's defence, given the car he had, his results were far from poor; he just happened to have a team-mate who put in a number of super-human performances. When Gasly returned to a more "normal" level towards the end of the year, he was more than a match for him.
Ultimately though, with Helmut Marko keen to promote Yuki Tsunoda, Kvyat had to do what Gasly did and exceed expectations to keep his seat, and he failed to do so. 6
Kimi Raikkonen: Early on in 2020, Raikkonen was struggling and it looked like age had finally caught up with him. By the end of it, few were surprised to see Alfa Romeo ask him to stick around for another season.
In the worst car he's driven in a long, long time, the Finn got everything out of it on a regular basis. He dragged his machinery into the top 12 on seven occasions which, given there were seven teams with comfortably faster cars, is an admirable effort.
The clearest proof he provided that he's still got it came in Portugal where he made a stunning start, and watching it, you couldn't help but wonder what he could do in a decent car. He didn't have the pace to score points there but did do so with two opportunistic drives in Italy.
Such performances were enough to ensure he won his intra-team battle again, although it was much closer this time around, and outscored every other backmarker. He didn't vastly exceed expectations, but there isn't much more he could have done. 7.5
Antonio Giovinazzi: For Giovinazzi, 2020 was a considerable improvement on his rookie season, one large enough to secure a 2021 drive, but he'll be disappointed to be beaten by Raikkonen again.
In terms of outright pace, he made a big step forward, winning the qualifying battle 9-8. Unlike last year, he also managed to score the same amount of points as the Finn and was only beaten in the standings on count-back.
That being said, of the 13 races in which they both finished, the Italian crossed the line behind Raikkonen on nine occasions, and spent far less time running in the top-10.
So, it was progress for Giovinazzi, but not enough to beat Raikkonen and certainly not enough to capture the attention of Ferrari. If he wants to, beating a veteran team-mate is the very least he has to do going forward. 6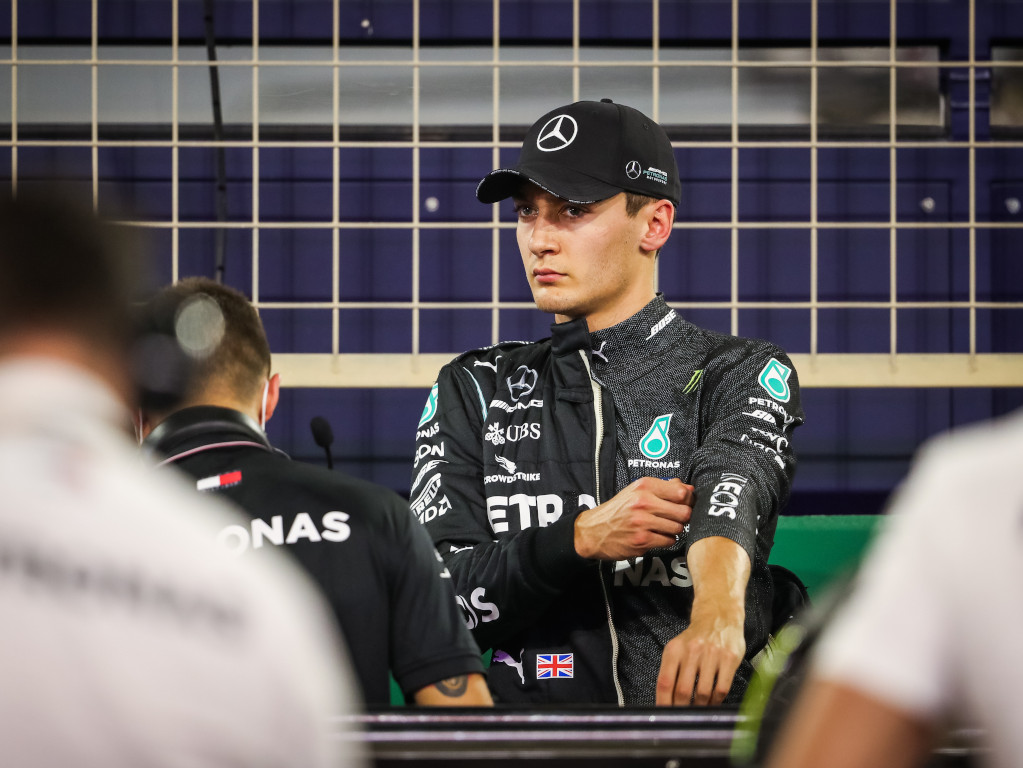 George Russell: He may feel like it could and should have been even better, but with multiple Q2 appearances, his first points scored and an excellent performance in a Mercedes, Russell furthered his reputation as one of the sport's biggest talents in 2020.
At Williams, he continued to be Mr Saturday, more often than not being one of the stand-out performers in qualifying and again not once being beaten by his team-mate. On Sundays though, he continued to struggle, often dropping back and crashing under the Safety Car in Imola when set to score his first-ever points.
He did so soon afterwards, finishing in P9 in Lewis Hamilton's Mercedes, but his performance throughout that weekend was far better than the result suggests. He pushed Valtteri Bottas close in qualifying and out-classed the Finn in the race. If not for a string of bad luck, he would have won.
The Brit is not yet the finished product, shown by his handful of race-day errors, but by more often than not out-performing his Williams and by dazzling in a Mercedes, he showed that, when he is, he'll be quite something. 8
Romain Grosjean: The standings may not reflect it, but 2020, Grosjean's final season in F1, was his best in quite a while as he cut down on the mistakes and, in many ways, got the better of his team-mate.
His strength has always been his one-lap pace, and that was the case again as he was generally stronger than Kevin Magnussen on Saturdays. On Sundays, all he could do was keep things clean and stay in a position to capitalise on opportunities, and he largely did this, with a P9 finish in Germany enough to ensure that he ended his final year ahead of K-Mag and that Haas wouldn't finish bottom of the standings.
Despite scoring more points though, the Frenchman was beaten by the Dane in five of the seven races they both finished, although, on two occasions, he did cross the line ahead of him before dropping behind because of a penalty.
Scoring just two points and not being able to compete in the final two races is not the way he would have wanted his final year in F1 to go, but he can be largely pleased with how he drove, and given his crash in Bahrain, will just be happy that he came out of it alive. 6.5
Kevin Magnussen: Like Grosjean, there was only so much Magnussen could do in a terrible car, and most of the time, he got everything he could out of it.
The only opportunity he got to score points came in Hungary when a bold strategy call saw him end up in the top-10, and he managed to stay there with a flawless drive. While the results weren't good in the other races, his performances often were, with his strong starts being particularly impressive, and usually enough to ensure he'd beat Grosjean.
Saturdays weren't as good as he was the slower Haas, although he did close the gap to the Frenchman as the season went on and managed to tie the head-to-head record 7-7. Given how high he rates his team-mate's pace, he'll be happy with that effort.
On paper, 2020 looks like a poor year for Magnussen, but that wasn't the case, and he won't have many regrets in terms of his own performances. In hindsight, he and his team-mate's seasons may well end up looking like decent ones if their rookie replacements fail to score points. 6.5
Nicholas Latifi: As far as rookie seasons go, Laitfi's was distinctly average. He was no match for Russell in terms of pace, but showed some promise on race-days.
His team-mate may be renowned for qualifying pace, but even so, Latifi would have wanted to beat him at least once in their 16 races together. What's more, he only just managed to go faster than stand-in driver Jack Aitken in their session as team-mates. It's clear that one-lap pace is a big weakness for the Canadian.
He's certainly stronger on Sundays, and thanks to his three P11 finishes, would have actually finished ahead of Russell in the standings if the Brit didn't drive a Mercedes. That being said, given the cars were largely equal, he should have really beaten the Haas boys more often.
It would be harsh to call his first season in F1 a bad one as he did little wrong in a slow car, but it wasn't a great one either, with him constantly the worst performer of the four in the slowest machinery. If he doesn't improve, he risks developing a pay-driver reputation like his compatriot Stroll. 6
Finley Crebolder 
Follow us on Twitter @Planet_F1, like our Facebook page and join us on Instagram!