In part two of our driver ratings for the 2020 season, we assess the performances of those who finished it in the top 10.
Starting at the top…
Lewis Hamilton: With a number of major records in sight, 2020 was perhaps Hamilton's most important season yet, and he rose to the occasion emphatically.
Yes, he had the best car on the grid, but he was still one of the best performing drivers, making fewer mistakes and beating his team-mate more comfortably than the vast majority of his colleagues.
The Brit was at his blistering best in various rounds, putting in the perfect drive in Spain and fighting his way through the field in stunning style in Turkey. In these races and others, he looked better than ever.
There is, of course, no such thing as the perfect season, and while we gave him full marks for a number of race weekends, he did have a few poor ones. Even so, with title number seven being perhaps his most dominant triumph ever, he couldn't have been much better. 9.75
Valtteri Bottas: From the dominant to the disappointing. Bottas entered the season speaking of a plan he had to beat Hamilton for the first time and came out of it further behind his team-mate than ever in many ways.
Things started well as he overcame chaos to win the season opener, but that's about as good as things got. While he was often more than a match for Hamilton on Saturdays, he was rarely on the same level as him on Sundays, proving inferior in almost every department.
In his defence, luck often hasn't been on his side, and as said, he has been stronger than ever in qualifying. Up against one of the sport's fastest ever over one lap, the Finn prevailed five times and ended the season with an average deficit of just 0.082s. That's a more than respectable record.
Ultimately though, his race days were largely poor, shown by the fact that he only scored nine points more than Max Verstappen despite suffering fewer DNFs and having a faster car. He didn't do nearly enough against Hamilton, or against Russell in their one weekend together, to suggest he can be anything more than a compliment number two at Mercedes. 6
Max Verstappen: While Bottas's struggles were partly to blame for the small gap between him and Verstappen, the Dutchman's own performances were perhaps a bigger reason for it as he drove better than ever.
He's always been one of the best around when it comes to raw pace and overtaking, but in previous years, his aggressive style often led to mistakes. Such mistakes seem a thing of the past now as he displayed a newfound maturity in 2020, managing to remain as fast as ever in the process.
As a result, he drove a near-perfect season, being remarkably consistent and doing everything he could to make life difficult for the most dominant team in the history of F1. In case you need convincing of just how good he was; when he finished a race, only once did he not do so in the top three. The same can't be said for either Mercedes driver.
On track, the only major blip came in Turkey when he threw away the chance of a win by spinning, but like Hamilton, he came as close as one can to the perfect season and made it abundantly clear that, with the car, he has what it takes to take the Brit on. 9.75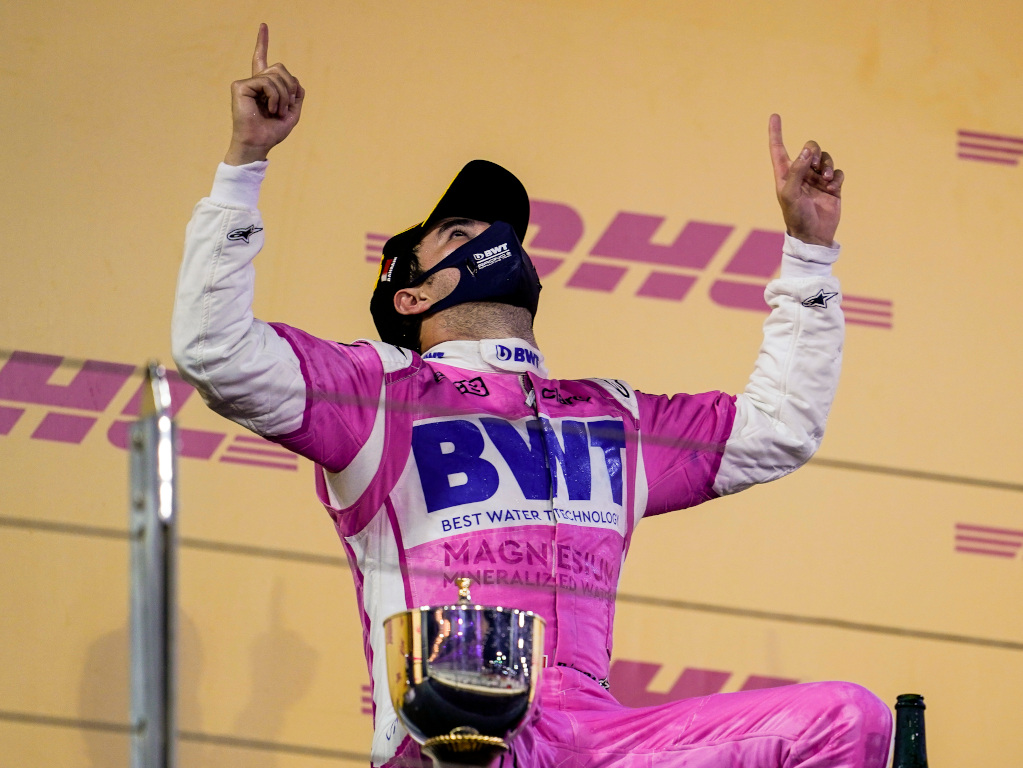 Sergio Perez: Perez was good early on in the season, but being dropped by Racing Point seemed to awaken something in him and from that point onwards, he was better than ever before in terms of both results and performances.
In the past, his strongest results have usually come as a result of strategy and tyre management, but in perhaps his fastest F1 car ever, he proved in 2020 that he's equally capable when it comes to one-lap pace and wheel-to-wheel racing, pulling off as many overtakes as anyone.
This was especially the case in Bahrain as, running last at the end of the first lap, he embarked on a stunning charge through the field to take his first-ever victory. Before that, he finished P2 in Turkey and would've had another podium in the previous race in Bahrain if not for a mechanical failure. What's more, he finished in the top six a further seven times.
He wasn't quite on the level of Hamilton or Verstappen, with his Saturdays not hugely impressive as there was little to choose between him and Lance Stroll. Even so, with him out-scoring everyone but the Mercedes drivers and Verstappen despite missing two races, and securing his highest-ever points total, his first F1 victory and a Red Bull seat, it was a pretty darn good year. 9.5
Daniel Ricciardo: In the three-way fight for P3 in the Constructors' Championship, Perez was one of the stand-out drivers, and the other was Ricciardo, who enjoyed his best season in a long time.
With the exception of a P4 finish in Silverstone, the opening stages of the year weren't great for the Aussie. As soon as he was handed a stronger car though, he excelled, finishing in the top six in seven of the next 11 races, getting two podiums in the process.
While Perez, renowned for tyre management, added another string to his bow with his wheel-to-wheel racing, it was the other way around for Ricciardo who proved that he is not only one of the best and renowned overtakers, but is also rather handy at making his rubber last and is thus one of the most complete drivers around.
It was all in all an excellent season for Ricciardo as he proved to be on another level to his team-mate and most of the midfield drivers. The prospect of him driving an arguably better car with a Mercedes engine next year is one of the most exciting in the sport. 9
Carlos Sainz: Ricciardo will be taking the place of Sainz at McLaren, and, on the back of yet another impressive season from the Spaniard, it's fair to say that they're big shoes to fill.
In many ways, Sainz won't be as pleased with 2020 as he was with the previous year as Lando Norris got the better of him far more often, winning the head to head battle on Saturdays, pushing him much closer on Sundays and generally proving to be the quicker of the two McLarens.
However, what the Spaniard lacked in pace, he made up for in consistency, particularly towards the business end of the year. He scored points in each of the final seven races and crossed the line in the top six in all but one, securing P3 for his team in the standings and ensuring he scored more points than his team-mate.
While he wasn't quite as strong as he was in 2019 and couldn't keep up with his rival's team leaders, Perez and Ricciardo, he still out-scored his team-mate, took a P2 finish in Monza and left McLaren on a high note. 8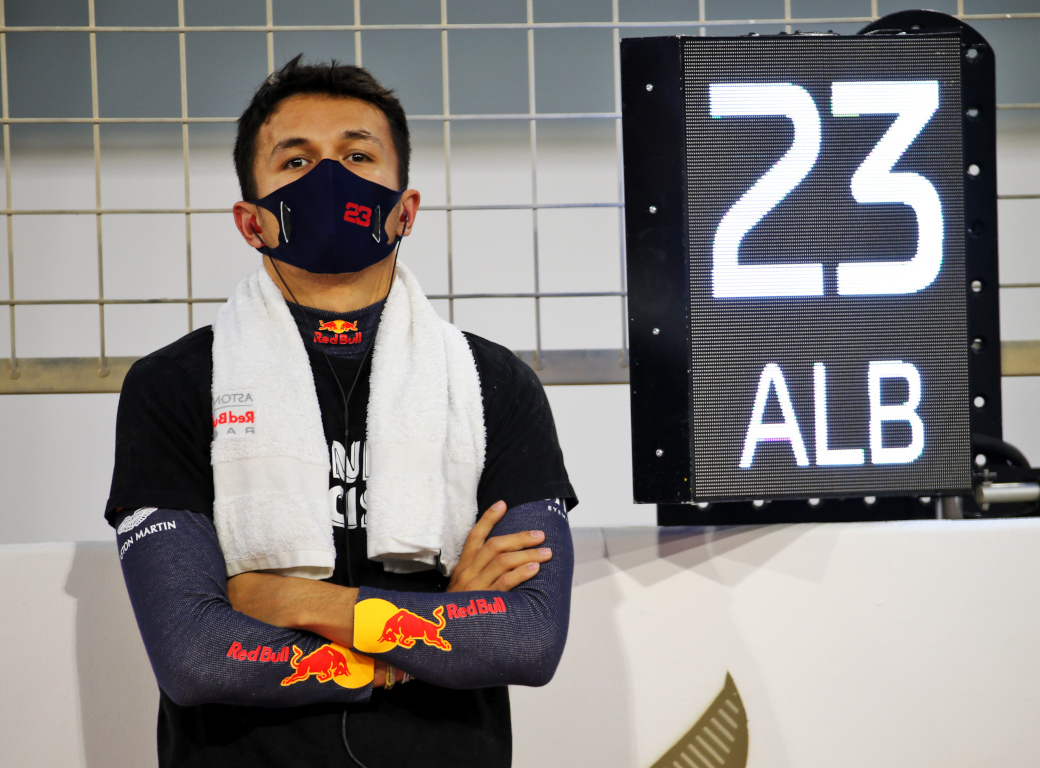 Alex Albon: Albon's sole aim heading into 2020 would have been to do enough to secure a long-term future at Red Bull, and he sadly didn't come close to doing so.
Verstappen does admittedly set an extremely high benchmark, but the Thai driver was still too far off it in every area nonetheless. He was the only full-time driver on the grid to fail to win an intra-team qualifying battle once and was on average half a second slower than his team-mate on Saturdays. In the world of F1, that's a lot.
Things weren't much better in races as he was rarely close enough to help Verstappen out in the fight against Mercedes and was instead regularly engaged in battles with those in slower cars. To make matters worse, he rarely prevailed in such battles, finishing in the top four just four times.
There were some high points such as his two podium finishes, but even in his strongest races, he was still nowhere near the level of Verstappen. While outside factors may play a part in that, there's still no excuse for such a gulf between the two, and he can't really have any complaints over being dropped. 4
Charles Leclerc: At the start of the season, Leclerc would have been disappointed if he was told that he'd finish it in P8 with no wins and just two podiums. Given the car he had though, it was actually his best season yet in terms of performances alone.
Dragging his terrible Ferrari to P2 in the season opener was nothing short of a miracle, and the same can be said for when he took another podium in Silverstone. Perhaps more impressive than either of those drives though was the fact that he somehow made it into Q3 on a regular basis on Saturdays in machinery that had no right to be there.
It was by no means an error-free year as he caused a number of first-lap incidents, with the ones in Austria, where he took out his team-mate, and Bahrain, where he caused both himself and Verstappen to retire, standing out. If he wants to become a title-winning driver, he has to stop making such careless mistakes.
Even so, by absolutely destroying Sebastian Vettel and constantly holding his won against those in stronger cars, he only furthered his reputation as one of the sport's biggest talents. 8
Lando Norris: Norris's rookie season in F1 was excellent, and his second was even better as he improved in every area and showed he's good enough to fight with the very best.
In 2019, he excelled in qualifying, and he was every bit as good this year as he again got the better of Sainz more often than not and was generally one of the most impressive in the midfield on Saturdays.
However, what stood out in 2020 were his races. The Brit made the most impressive start to the season of anyone, putting in two scintillating final laps in the opening two to take his first podium in the first and P5 in the second. He proved that those results were no flash in the pan by finishing in the top five four more times before the end of the year.
Such an improvement on Sundays is largely why McLaren ended the year in P3 as, while he couldn't come close to Perez and Ricciardo, Norris scored far more points than the "number two" drivers at Renault and Racing Point. In fact, so good was he that he won't settle for being called a number two himself anymore, even alongside Ricciardo next season. 8.5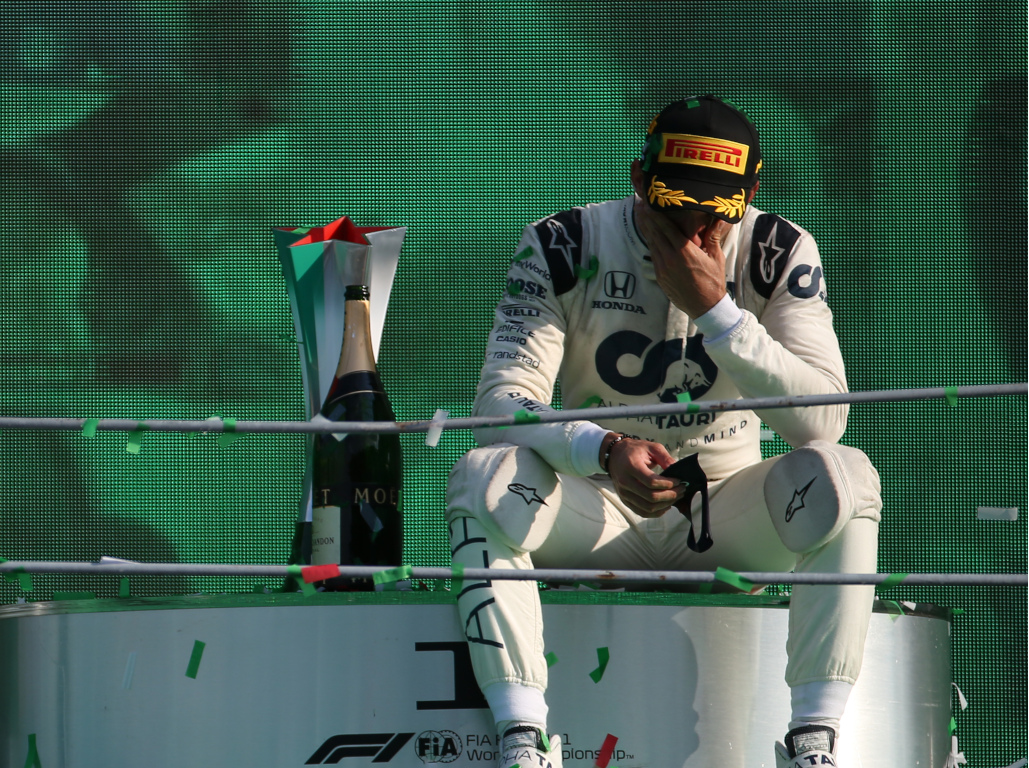 Pierre Gasly: At one point in 2020, Gasly was the favourite to end it as the driver of the season, and while that didn't quite happen, he's certainly up there.
His recovery after being dropped by Red Bull was already impressive, but he took it to another level with his stunning win in Monza, as he became just the second man to win with the junior team. He then followed that up with three more top-six finishes before the end of the season.
Perhaps with the exception of Leclerc, he got more out of his car than anyone, finishing the year ahead of three drivers who undoubtedly had faster cars and scoring 43 more points than his team-mate. This was due to consistently strong qualifying performances, excellent overtaking and almost no major mistakes throughout the season.
For reasons known only to Helmut Marko, he wasn't given the second chance with Red Bull that his driving earned, but if 2021 is as good as 2020 for him, he may well end up as a team leader elsewhere. 9
Finley Crebolder 
Follow us on Twitter @Planet_F1, like our Facebook page and join us on Instagram!