Conclusions from the Austrian Grand Prix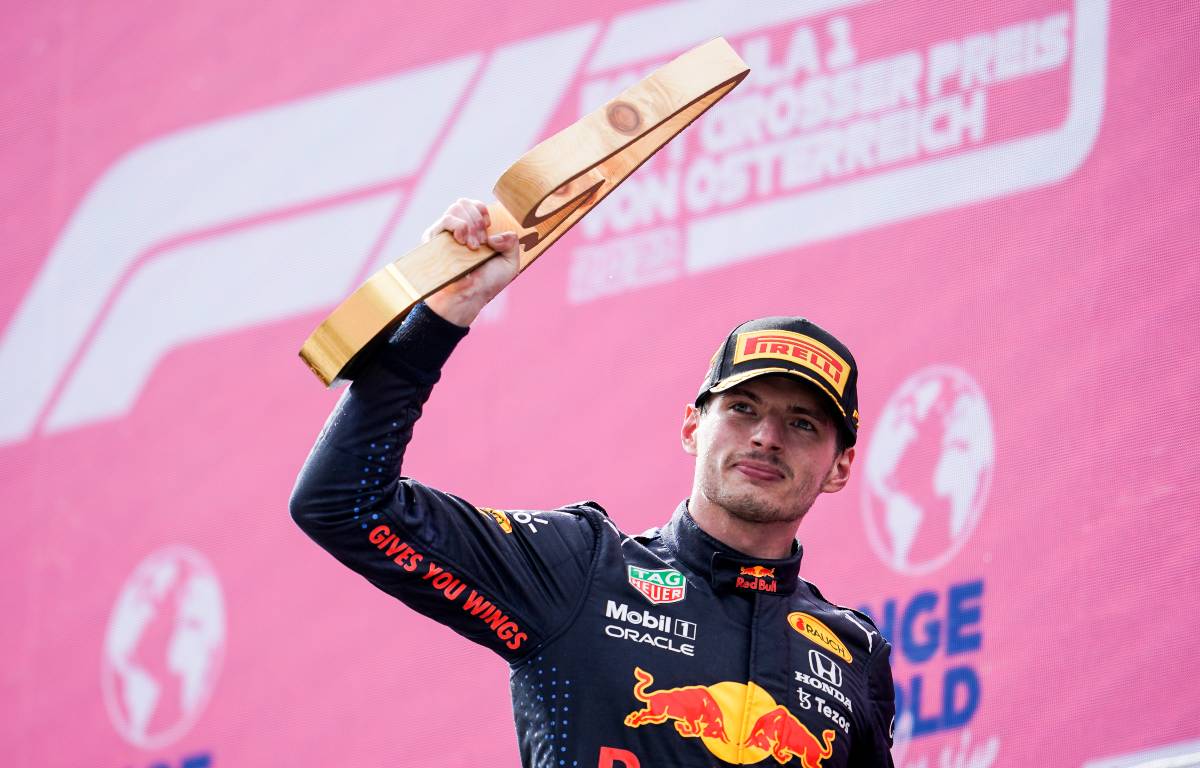 The Red Bull Ring lived up to its name perfectly as Max Verstappen achieved a fourth career win at his team's 'home' circuit in thoroughly commanding style.
Here are our conclusions from an Austrian Grand Prix that further strengthened Verstappen and Red Bull's grip on the 2021 World Championship.
Max-imum return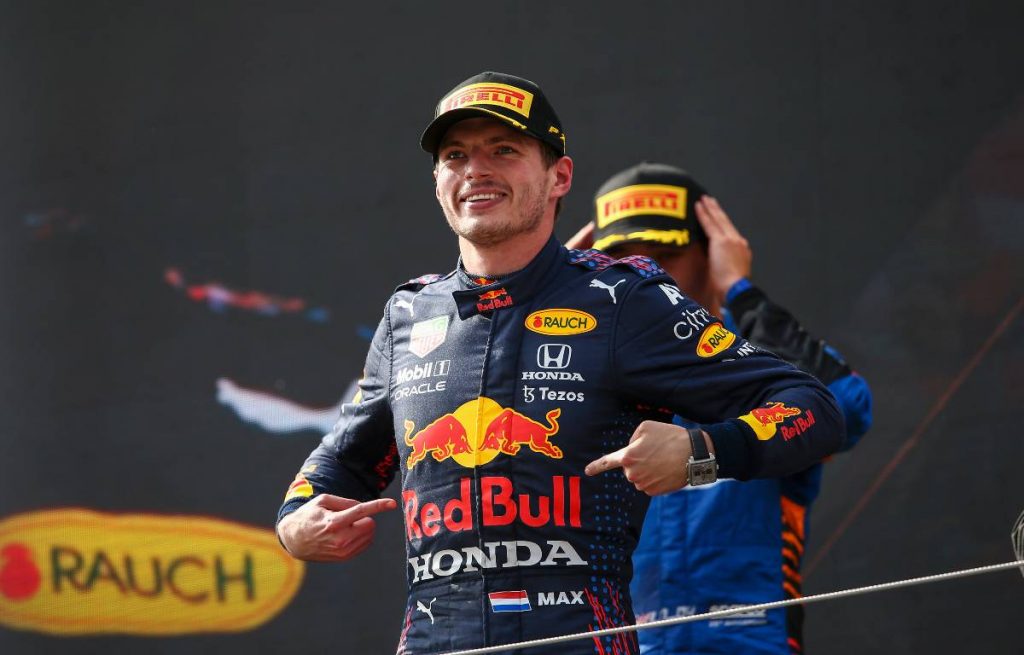 Last week, we said Mercedes had no answers to the Max attack they are receiving. It was the same again seven days on, by virtue of an arguably even more authoritative performance.
This is title-winning form, make no mistake. Such comparisons should not really be made, but what Verstappen is showing just now is dominance like that enjoyed by Michael Schumacher, Sebastian Vettel and Lewis Hamilton at their peak.
It should really be five wins in a row for the Dutchman and it would be, but for that agonising tyre blowout in Baku. When a car and driver is on such an imperious run, especially at what is still a relatively formative stage of the season, it seems impossible that the championships will elude them.
But let's not get carried away. All it needs is a Verstappen DNF accompanied by a Hamilton victory and the 32-point margin between them is near enough wiped out. That means Red Bull cannot allow the slightest bit of complacency into their game any time soon.
If ever there was a time for Mercedes to come out swinging, round 10 of the fight is it.
Hamilton enjoys nothing more than a bit of crowd-surfing after a British Grand Prix victory and you can be sure social distancing will go out of the window if he can bag an eighth Silverstone success in front of a capacity 140,000-strong crowd.
Whether the new sprint qualifying format helps or hinders his chances remains to be seen and having hoped in vain for some rain on the second race day in Austria, the World Champion may well be hoping the Great British weather puts the cat among the pigeons on July 18.
Any upgrade to the W12 would also be extremely welcome for Hamilton whose fear must be, even before the halfway stage of the campaign has been reached, that for the first time since 2013 he could find the title beyond him before the season has arrived at its climax.
Check out all the latest Max Verstappen merchandise via the official Formula 1 store
Lando belongs to the A team
We did it again pic.twitter.com/15TSSDvjfR

— Lando Norris (@LandoNorris) July 4, 2021
There can surely be no doubt about this – Lando Norris has just enjoyed his most complete Formula 1 weekend.
The McLaren man is now a driver right out of the top drawer. He has elevated himself into the elite – okay, perhaps not on a par with Verstappen or Hamilton just yet, but he is catching up fast.
There has been no pole position so far, or a top-two race finish, but Lando surely cannot be doing any more than he is with his McLaren.
It's not lost on his rivals either. "Such a great driver, Lando," said Hamilton as the duo battled for P2, and for a seven-time World Champion to say that about a rival in only his 47th grand prix says everything.
On a day when the stewards appeared to want to justify their presence at every turn, Norris was penalised for what looked nothing more than a racing incident with Sergio Perez.
It may have ultimately cost him P2, causing him to drop behind Valtteri Bottas as his mechanics were forced to wait to change his tyres at the pit-stop, and Norris had similar pace to the Mercedes thereafter, finishing only two seconds behind the Finn.
And for the second time this season, Imola being the first, there had looked to be a real chance of the 21-year-old Briton bagging pole position. He has been lighting up Q3 sessions probably more than he is entitled to with the MCL35M.
All from a driver who still gives the impression he cannot believe his luck to be doing what he is doing, given how down-to-earth and feet on the ground he comes across.
Never change, Lando. No, actually, do…just keep on getting better and better.
Aussie grit on show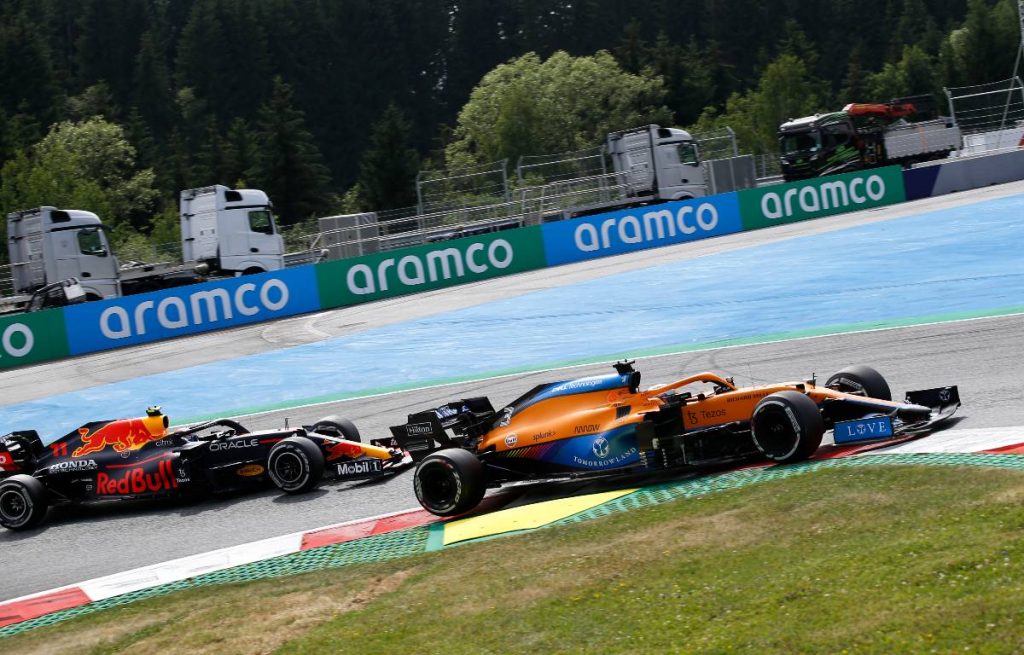 Let's not forget Lando's team-mate either, because Daniel Ricciardo reminded us he is anything but a back-number with one of his typically gritty surges up the order.
It has been a difficult few months for the popular Australian but if he can nail qualifying, he will surely start to maximise the McLaren's potential like Norris is doing.
P13 to P7 meant Ricciardo had the biggest grid-to-chequered flag improvement and while clearly pleased with what he achieved, he admitted afterwards he is trying to remain on more of a plateau emotionally rather than getting too up or down about progress or any lack of it.
Although AlphaTauri have strong single-lap pace, come the races it is generally McLaren v Ferrari fighting to be next best behind Mercedes and Red Bull and there should be plenty more scraps between Ricciardo, Charles Leclerc and Carlos Sainz.
The problem for all of that trio, however, is that, like in Austria, Norris may well be further up the road.
Better from Bottas, Perez poor
Strong and consistent race from this man today 👌 @ValtteriBottas #AustrianGP pic.twitter.com/6WMJT6SO2B

— Mercedes-AMG PETRONAS F1 Team (@MercedesAMGF1) July 4, 2021
Finally, we cannot overlook Valtteri Bottas and Sergio Perez, whose recent fortunes with the two title-contending teams both experienced something of a reversal.
It was certainly Bottas' best race of the year so far and much needed when the rival for his Mercedes seat, George Russell, started P8 and almost snatched his first point for Williams.
For once, the Finn even had the Mercedes pit wall fully behind him as they allowed Hamilton, with a damaged car, to let him past. It was the right call, albeit an enforced one with Norris snapping at their heels.
But for Perez, it was a scruffy day, one full of on-track dramas and which ended with him saying he was "very sorry" to Leclerc for twice forcing him into the kitty litter – just as Norris had done to the Mexican earlier in the race.
On another day, none of those three incidents would have resulted in a penalty but, as touched upon above, the stewards appeared minded to make their presence felt as much as possible – we can only assume their hotel restaurant was not up to scratch, given 11 drivers were called in to see them after the race.
Earlier in the weekend, Christian Horner had given the impression Perez's one-year Red Bull contract was a formality to be extended.
We doubt that has been put in jeopardy, but Perez may want to pretend there is no phone reception when an incoming call from Helmut Marko appears on his screen in the next couple of days.
Jon Wilde
Follow us on Twitter @Planet_F1, like our Facebook page and join us on Instagram!