Driver ratings from the Austrian Grand Prix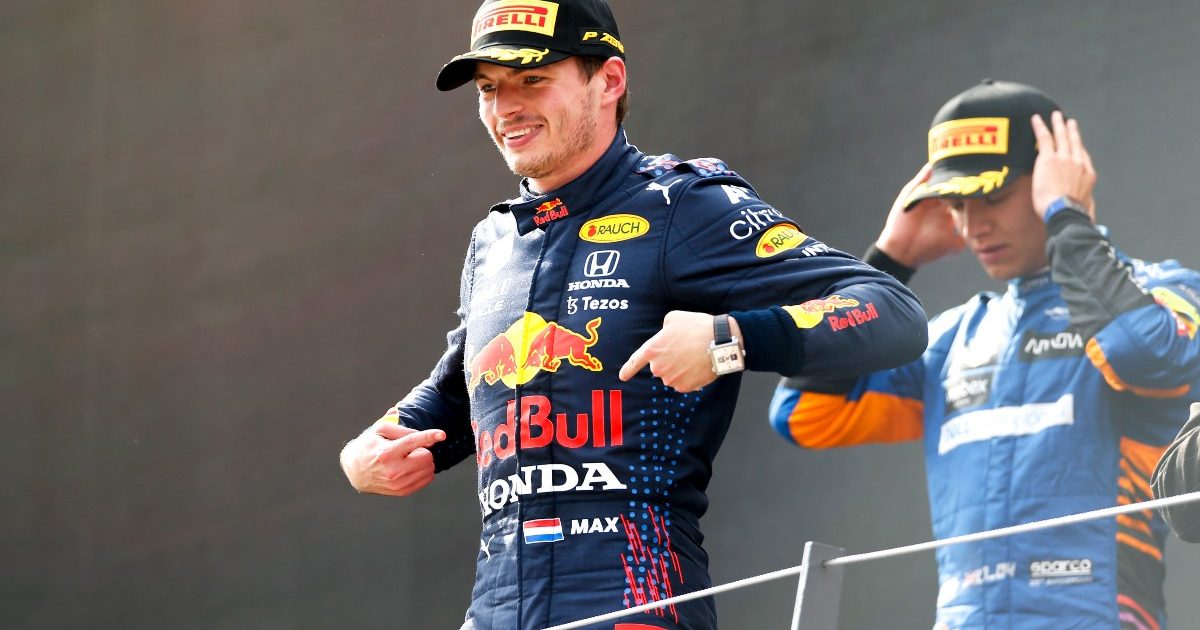 Round two at the Red Bull Ring saw plenty of drivers pick up where they left off, including the now firm title favourite…
Here's how well we think every driver performed at the Austrian Grand Prix…
Max Verstappen: Verstappen made a real statement of intent with his comfortable victory in the first race in Austria, and then he went and did it again with an even more dominant display this time around.
The fact that he wasn't happy with the lap that got him pole showed how far ahead he was of the competition, and it didn't take long for that to become even clearer in the race as he held his lead at the start before quickly pulling away from Norris and the Mercedes pair.
For the rest of the race, he was quite simply in a league of his own, continuing to build a gap to the rest of the field and setting fastest laps whenever he felt like it.
You may say that he doesn't deserve a perfect 10 as he had comfortably the best car, but he was still far, far better than the other Red Bull driver, and there simply isn't anything he could have done any better. At this point, it's hard to see him being stopped in his quest to become World Champion. 10
Valtteri Bottas: With Verstappen so strong, P2 would have been the aim for Mercedes, and Bottas delivered the goods thanks to some solid driving and a fair bit of luck.
The first bit of said luck came early on as he moved up from P5 to P4 thanks to Perez ending up in the gravel and then gained another place in the pits as Norris was handed a penalty for that incident.
That all but secured him a podium, but things then got even better as damage to Hamilton's car ultimately saw him cruise past his team-mate and into P2.
The three positions he gained may not have been due to his own driving, but it was still a decent weekend for him as he wasn't too far off Hamilton's pace throughout and was the ideal number two driver, keeping things clean and delivering big points, unlike his Red Bull counterpart, Perez. 7
Back in the podium places! 💪

Lando Norris sweeps past Lewis Hamilton and is up to third after serving his 5 second penalty!

📺: @SkySportsF1
💻: https://t.co/CkqLNAZAQx#SkyF1 #AustrianGP 🇦🇹 pic.twitter.com/kpj1rgDMEv

— Sky Sports F1 (@SkySportsF1) July 4, 2021
Lando Norris: Normally, such a dominant performance would make Verstappen the clear stand out driver of the weekend, but that's not the case due to the brilliance of Lando Norris.
He was stunning on Saturday, securing P2 in qualifying and only missing out on his first pole position by the skin of his teeth. Given the car he has, that's some achievement, and he carried that form into the race.
After making a strong start to hold position, he was extremely unlucky to be penalised for holding off Perez, but he got his head down and ensured that the stewards wouldn't deprive him of another podium finish by showing some serious pace.
Even before Hamilton picked up damage after passing Norris, the McLaren man was still keeping in touch with him and made easy work of passing when given the chance. His speed was so strong in fact that he didn't finish far behind Bottas and would have surely crossed the line in P2 if not for his penalty.
The fact that he felt a little disappointed with P3 says it all. On outright pace, he was more than a match for the Mercedes drivers and a long, long way ahead of the rest of the midfield all weekend. What a season he is having. 10
Lewis Hamilton: Hamilton would have been hoping to leave Austria with two P2 finishes at the least, but failed to even stand on the podium in the second race there, although that wasn't entirely his own fault.
Qualifying so far behind his title rival and being beaten by Norris too was a disappointment, but he quickly made amends for the latter in the race as he found some strong pace in his first stint to pass the McLaren. At that point, it looked like he'd secure P2, but that changed when he ran wide and went onto the kerb at Turn 10, damaging his car in the process.
Such damage left him powerless to hold off the advances of his team-mate and Norris, and P4 was ultimately the best possible result in the end.
It wasn't the result he needed, but in terms of his driving, there wasn't a huge amount of room for improvement as on the whole, he was faster than the other driver in the same car as him, although he only has himself to blame for the damage he picked up. 7
Carlos Sainz: As often seems to the case with the Spaniard, Sainz went under the radar to secure an excellent result with another very impressive drive.
He out-qualified Leclerc on Saturday, which is some achievement, and had free choice of tyres for the race as he missed out on Q3. It's fair to say he made the most of that.
Starting on the hard compound, he went longer than anyone on his first stint, managing his tyres excellently while also having decent pace. That allowed him to be on much fresher rubber than his midfield rivals towards the end, and he took advantage to get ahead of Leclerc, overtake Ricciardo on the final lap and close the gap enough to take P5 from Perez.
The result put him within two points of Leclerc, and, being more than a match for the Monegasque through the year, he deserves to be that close. 9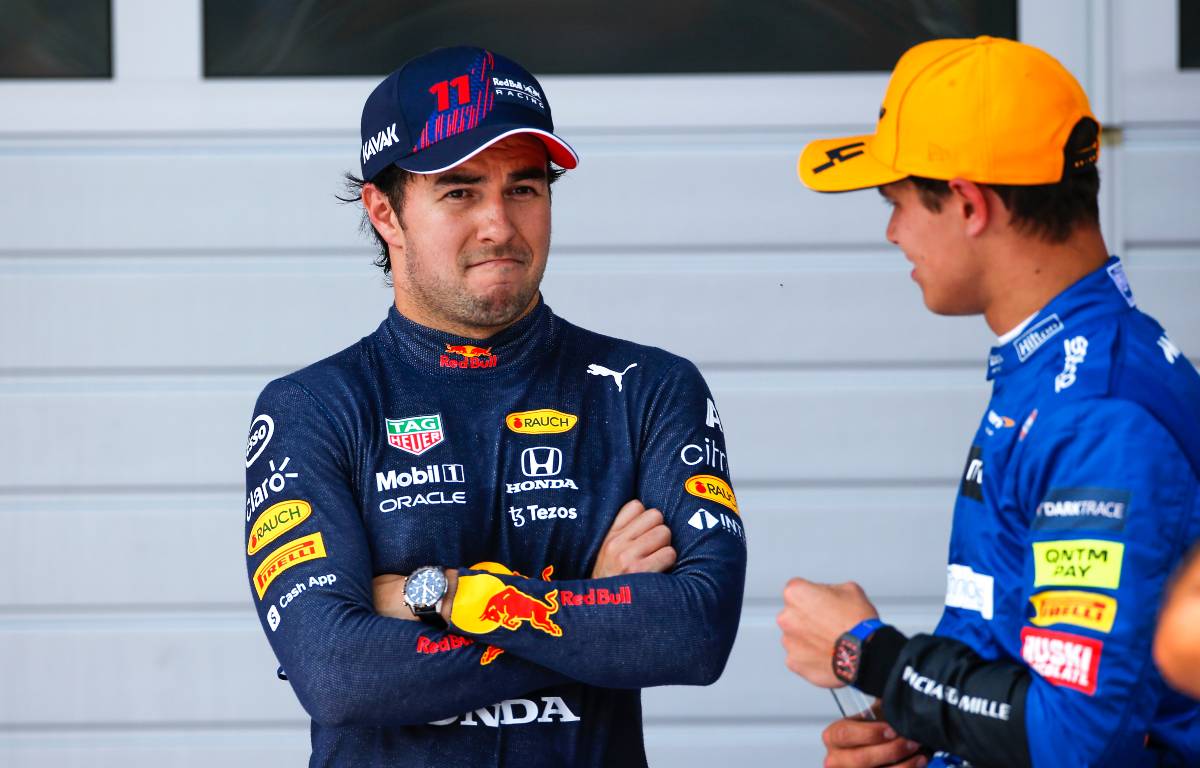 Sergio Perez: While Red Bull would have left Austria happier than anyone, the other would have been on the other end of the spectrum after a very, very scruffy race.
Things didn't look too bad for him early on as he stayed where he started in P3 and then began to put the pressure on Norris. Rather than patiently waiting for a clear opening though, which surely would have come, he rather rashly tried a move around the outside of Turn 4 and dropped down to P10 as a result, all but ending his chances of a podium.
The somewhat reckless driving continued for the rest of the race as he was given two penalities for some very aggressive defending against Leclerc. Whether he should have been penalised or not is up for debate, but he shouldn't have really been under so much pressure from the Ferrari in the first place.
He'll at least take some encouragement from the fact that he out-qualified both Mercedes drivers, but he needs to be much more composed on race day if the team is to beat the German outfit to the Constructors' Championship. 5
Daniel Ricciardo: He may not have matched the heroics of his team-mate, but the Austrian Grand Prix was at least a step in the right direction for Ricciardo.
That didn't look to be the case on Saturday as he failed to even make Q3 while Norris fought for pole position, but thankfully for the Aussie, things went much better in the race.
He made an excellent start, gaining four positions in the first seven laps, and then moved further up the order with a perfectly executed overcut on a number of midfield rivals, taking P5. His task for the rest of the race was to hold off Perez and the Ferraris, and while he did end up behind the Mexican and Sainz, he still defended excellently on the whole.
The gap between him and Norris is still far too big, but it does at least look like he's back to his best on Sundays. He just needs to sort out qualifying now. 8
Charles Leclerc: Given that he started the race down in P12, P8 isn't a bad result by any means for Leclerc, but it could have so easily been even better.
After a steady start, he quickly found some real pace to overtake the Red Bull of Perez with a nice move before pressuring Ricciardo, but his hard work was undone as the Mexican pulled off the overcut to get back ahead of him.
He again had stronger pace than Checo in his second stint but just couldn't find a way past, ending up in the gravel twice when trying to get ahead. Once the Red Bull got ahead of Ricciardo, the Aussie was Leclerc's target, but he couldn't pull off a move on him either and eventually had to give way to let his team-mate do so.
He did have very strong pace for a lot of the race and gained a lot of places but, in hindsight, he could have picked his moments to overtake a lot better, and it cost him. For the first time since joining the team, he isn't the more impressive Ferrari driver. He won't like that and will be keen to change it as soon as possible. 7.5
Pierre Gasly: Finishing in P9 after starting in P6 may not seem like the best of results, but all things considered, it was another good weekend for Gasly.
As is the norm these days, he was one of the best drivers on Saturday, but the impressive performance was something of a double-edged sword as it meant he had to start the race on the soft tyre. That hurt him as, after making a very good start, he had to pit for new rubber earlier than his rivals and therefore had more worn tyres later on.
He did an admirable job of holding those behind him off, but ultimately had to pit again and didn't have enough pace to replicate Sainz in charging back through the order, although he did finish three places up on where he rejoined. All in all, he could have maybe managed his tyres better, but it was still another decent weekend. 7.5
Great respect between Fernando Alonso and George Russell following their late battle for P10 in Austria ❤️

So close, George! #F1pic.twitter.com/uDNJvU2fwr

— Planet F1 (@Planet_F1) July 4, 2021
Fernando Alonso: After a slow start, Alonso has really started to find his feet in recent races, and that continued to be the case at the Austrian Grand Prix.
He was hugely unlucky to miss out on Q3 on Saturday, and it looked like that bad luck would cost him the chance of scoring points as he spent the majority of the race running well outside the top 10. However, he managed his tyres well enough to have strong pace in the closing stages, and used it to make a late charge and secure a point.
The oh so important battle was the one with Russell, and he handled things perfectly, biding his time to wait for an opening rather than take a risk. Others could learn a lot from him in that department and many others for that matter. After all, he has now scored points in four straight races. 9
George Russell: We all know Russell is a very good qualifier, but even by his standards, his Saturday in Austria was incredible, with him making it into Q3 in a Williams on the medium compound tyre.
All of that good work looked to have been undone early on Sunday as he made a poor start to drop down the order, but he kept things clean to slowly climb back up and into contention for the elusive final point. Once again, it did elude him, but he couldn't have done any more to hold off Alonso and actually defended very well.
He performed excellently for the vast majority of the weekend and deserved a top-10 finish. If not for his poor start, he surely would have had it. Still, he's getting closer… 9
Yuki Tsunoda: No driver had a weekend of two halves more than Tsunoda who, after such a strong start to it, ultimately failed to impress once again.
Qualifying in P7 just behind Gasly is very good going, and he followed that up with a strong start as he stayed right behind his team-mate, but it was all downhill from there.
As well as a drop off in pace, what ended up costing him was two penalties picked up for crossing the line at the pit entry twice. Doing so once is excusable for a rookie, but doing so twice is massively sloppy.
It wasn't his worst weekend by any means, but things need to be better as, right now, Helmut Marko will be far from impressed. 5
Lance Stroll: After making it into Q3 and starting in P9, Stroll would have fancied his chances of scoring points, but never had the race pace to really look like doing so.
That was in large part due to the fact that he had to start on the soft tyre, but he could have executed the strategy better too. After pitting, he got stuck in traffic, not quick enough to pass slower cars, and a penalty for speeding in the pit-lane didn't help matters.
Qualifying was good, as were the opening laps of the race, but all in all, a round to forget for the Canadian. 6
Antonio Giovinazzi: The only time Giovinazzi was really mentioned in the race was for the wrong reasons as he hit Ocon at the start, causing the Frenchman to retire. That forced him to pit early and drop to the back of the field, and he never really recovered.
The Italian can at least be happier with his Saturday efforts, with him out-qualifying team-mate Raikkonen again, and he did beat those in slower cars with the exception of Russell, but that's it really in terms of positives. 6
A dramatic end to the race, as former team mates collide#AustrianGP 🇦🇹 #F1 pic.twitter.com/mS8rG9mKWo

— Formula 1 (@F1) July 4, 2021
Kimi Raikkonen: Up until the final lap of the race, Raikkonen was on for getting a pretty decent rating after battling his way up to just outside the points from a starting position of P16 thanks to some good driving.
However, he undid all of his good work right at the end as, after being passed by Vettel, he hit the back of the German, taking them both out.
Before that mistake though, it was a pretty impressive race from the Finn, which he does still deserve some credit for. 6.5
Nicholas Latifi: It was a bog-standard weekend for Latifi. He was no match for Russell, couldn't really fight the Alfa Romeo drivers, but did beat the Haas drivers. Pretty average, but it's about time he does more than that really. 6
Sebastian Vettel: Most of what was said about Stroll's race applies to Vettel too. A good qualifying, but having to start on the soft tyre in a car that didn't have great pace, points was always going to be a tall order. He gets a slightly higher rating than his team-mate as he out-qualified him and was ahead for most of the race. 6.5
Mick Schumacher: Schumacher didn't make any big mistakes, beat his team-mate and wasn't close to anybody else, which is about as well as he can realistically do right now. 7
Nikita Mazepin: Mazepin also didn't make any big mistakes, and, from what we can tell, didn't get in the way of other drivers too much, so that's good. Again though, he was firmly second best to his team-mate. 5.5
Did not finish
Esteban Ocon: The Frenchman doesn't get a rating as he retired immediately after being hit by Giovinazzi. N/A
Finley Crebolder
Follow us on Twitter @Planet_F1, like our Facebook page and join us on Instagram!