Driver ratings from the Bahrain Grand Prix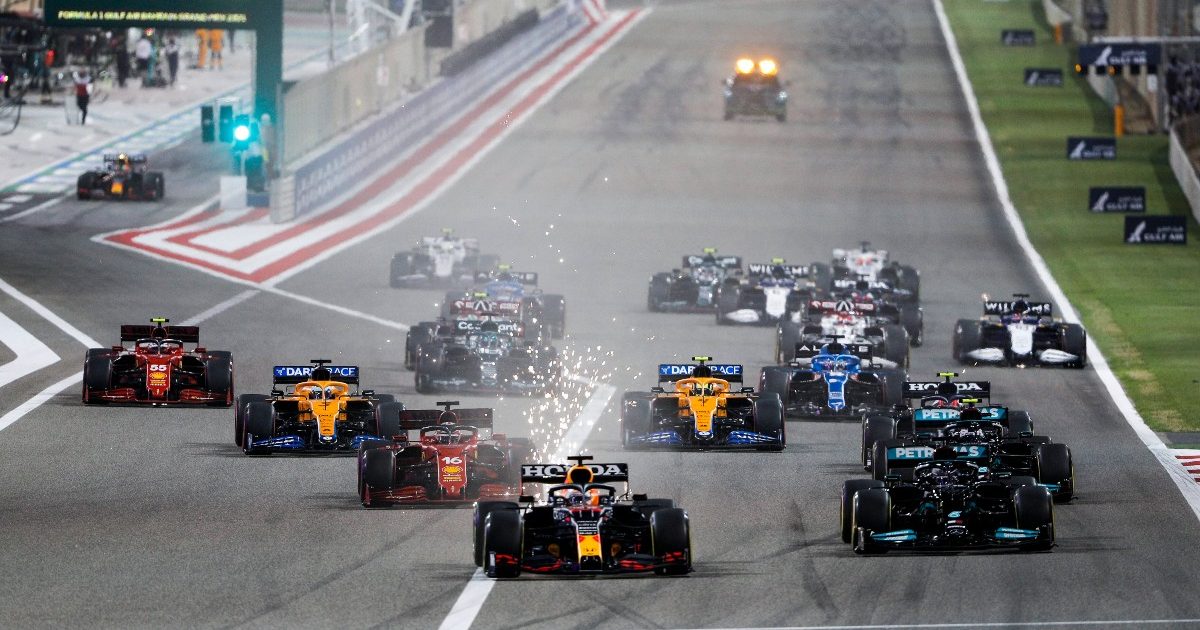 Everybody wants to hit the ground running at the start of a new season, and here's who we think did and didn't do so in Bahrain.
It's fair to say that Formula 1 returned in style with a thrilling season opener, and so too did some drivers, including the best of 2020…
These two put on one hell of a show for us today. Respect 👊 #BahrainGP #F1 pic.twitter.com/vezK5qI3y3

— Planet F1 (@Planet_F1) March 28, 2021
Lewis Hamilton: He may be 36, but the reigning World Champion has immediately made it abundantly clear that, beginning his quest for an eighth title, he's as good as ever.
After Max Verstappen stormed to pole position by four-tenths in a car that seemed a good deal faster than the Mercedes, Hamilton would have to produce something of a miracle to beat the Dutchman and, after struggling to challenge at the start, he did just that in his final stint of the race.
As he so often has in his career, the Brit found the perfect balance between pace and tyre management to nurse his set to the end while staying ahead of the charging Red Bull behind him. Under enormous pressure, he barely put a foot wrong.
Verstappen would have headed into the race confident that he could beat his rival and make a statement of intent, but Hamilton showed that even if he has a slower car, he's going to put up one hell of a fight. Bravo, Sir. 9
Max Verstappen: At the halfway point of the race, it looked like it was going to the perfect opening weekend of the season for Verstappen, but he just couldn't deliver when it mattered most.
To his credit, he drove perfectly for much of the race, nailing his getaway three times in the early stages to stay ahead of Hamilton before building up a decent lead over the Brit.
The only blotch on his performance came in his final stint as he took far longer than expected to catch the leader, and when he finally did, passed him illegally before handing back the place and failing to do so again.
Not for the first time in his career, Verstappen should have perhaps been patient and waited until the start of the next lap instead of trying to force his way past around the outside. Still, he'll learn from that, and he remains as good as he was in every other area, we're in for quite the title fight this year…we hope. 8.5
Valtteri Bottas: Hamilton vs Verstappen is the fight that everybody has been talking about in the off-season, and there was little from the first race to suggest that Bottas can make it a three-horse race, although that wasn't entirely his own fault.
His start was far from ideal as he was passed by the Ferrari of Charles Leclerc, and by the time he got back into P3, the two ahead of him had already pulled away. He then didn't have enough pace to reel them back in.
The Finn was better on his second stint, closing the gap to his team-mate and Verstappen, making life harder for Red Bull, but he didn't have enough time to join the battle before being called in for his second stop.
That stop ended any chances he had of winning as an issue with the front-right caused him to be stationary for 10 seconds and drop down to P5. From that point, all he could was recover to ensure he finished on the podium, and he did just that.
He won't be happy with how the first race of 2021 went, and certainly looked to be the weaker of the two Mercedes drivers, but with the team putting him on a conservative strategy and messing up his stop, he wasn't entirely to blame for his failure to get involved at the front. 7
Lando Norris: Many assumed that with Daniel Ricciardo joining the team, Norris would end up playing second fiddle at McLaren this year. Judging by how things panned out in Bahrain, that won't be the case.
After being narrowly beaten by the Aussie in qualifying, he got the jump on him at the start and, after an excellent battle with Leclerc, passed the Ferrari to take P4.
We didn't actually see much of him from that point onwards, but that's only because he was comfortably ahead of the rest of the midfield for the remainder of the race.
His first race of the season may not have been as dramatic or exciting as it was in 2020, but it was every bit as impressive. 9
Sergio Perez: For a brief few seconds, it looked like Perez's first race for Red Bull would end before it began, but he managed to get his car going again and then delivered a very strong first drive.
After the pre-race issue forced him to start from the pit-lane, just scoring a point would have been a decent recovery, but it quickly became clear that he had enough pace in his new car to do more as he began to fight his way through the field.
He likely made more overtakes than anyone, and all of them were clean as he often bided his time and made his move at Turn 1. In that regard, his team-mate could perhaps learn something from him…
It wasn't quite the perfect drive as, like Verstappen, he was slower than expected on his final stint and thus couldn't challenge Norris, but it was a great first day in the office nonetheless. We can't wait to see what he can do when he starts further forward. 9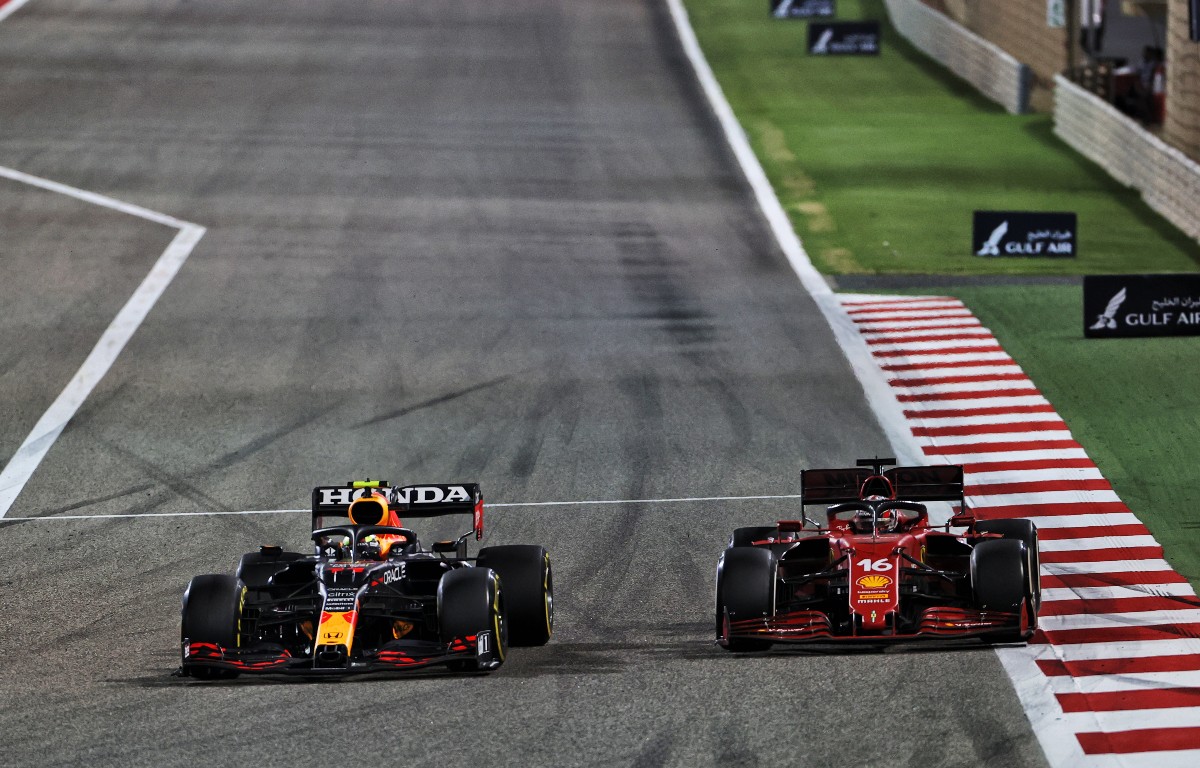 Charles Leclerc: Leclerc was once again one of the stand-out performers in qualifying, and he was every bit as good come race day.
He made one of the best starts on the grid to put pressure on and ultimately pass Bottas to move into the top three. Rather wisely, he then didn't put up too much of a fight when the Finn got back ahead, choosing to focus on more realistic rivals.
While Norris did eventually get past, Leclerc's defensive driving to see off the first few attacks was excellent as he found the perfect balance between hard and fair. Once the McLaren got ahead, the Ferrari man maintained a strong pace to stay clear of Ricciardo.
All in all, Leclerc largely picked up where he left off last year, but as he said he would this year, showed more maturity in his wheel to wheel battles. Job well done. 9
Daniel Ricciardo: There was huge excitement to see Ricciardo race in a McLaren for the first time, but his team debut proved to be solid rather than spectacular.
He managed to get past Gasly at the start but lost out to Norris and just didn't have the pace to get back at his team-mate from that point onwards.
To his credit, he was quick enough to comfortably stay ahead of everyone else in the midfield, including Carlos Sainz, which is no mean feat given how quick the Ferrari looked at times.
He needs to be closer to his team-mate going forward, but given that this was his first race in the car and he looked decent, there's no reason to think that he won't close that gap. 7.5
Carlos Sainz: Much of what was said about Ricciardo's performance also applies to Sainz's. Sure, he was out-performed by his team-mate, but for a first race, it wasn't a bad effort by any means.
Understandably, he played things very safe at the start, which proved to be wise as there was an incident ahead of him that ruined Pierre Gasly's race.
As he got more laps under his belt though, it was clear that he was becoming more comfortable in the car, and he showed that that was the case with a brilliant bit of driving that saw him pass Sebastian Vettel and Fernando Alonso in quick succession.
While he finished just behind Ricciardo, the fact that he was a lot closer to his team-mate than the Aussie was earns him a slightly better rating in our eyes. He's already closer to Leclerc than Vettel usually was last season, and is only going to get better. 8
Yuki Tsunoda: Big, big things were expected of Tsunoda ahead of his rookie season, and those expectations only grew after an immensely impressive pre-season testing. While he didn't dazzle in Bahrain, he certainly didn't disappoint.
Whether it was nerves or a case of playing it safe, the Japanese driver struggled to make his mark at the start. After changing his tyres though, he came to life.
His exciting, aggressive style has been widely spoken about, and it was on show for all to see as he got past Vettel, Alonso, Russell, Raikkonen and Stroll, overtaking the German three times, to fight his way up to P9.
He may be wondering what could have been if he had been quicker in his first stint, but even so, it's hard not to be excited by him. 8.5
Lance Stroll: Stroll and Aston Martin would have been hoping for more than a point from the opening race of the season, but the harsh reality is that little more was realistically possible.
After doing a good job in qualifying, the Canadian stayed out of trouble at the start to gain a place before engaging in battle with his fellow midfield drivers. He may have ended up losing out to most of them, but it's hard to tell whether that was because of his driving or the car.
Ultimately, at the first race, when the pecking order isn't yet clear, the only comparison for a driver is their team-mate, and that was a very favourable one indeed for Stroll. 7
Kimi Raikkonen: Kimi was probably a little disappointed after the race that he didn't end up scoring any points, which speaks volumes about how well things were going for him. After spending last year stuck at the back of the grid, he showed in Bahrain that he's still good enough to fight further forward with better machinery.
The fact that he was out-performed by his team-mate in qualifying may have had people wondering if the tide has turned in that battle, but such claims were quickly put to rest on race day as he had better pace than Giovinazzi and soon got ahead.
What's more, he then held his own against everyone else, pulling off some lovely moves on Alonso and Russell as he got everything out of his car.
F1 may just be a hobby for him these days, but he's still very good at it. More drives like that and he'll score some decent points. 8
Antonio Giovinazzi: Giovinazzi probably would have taken a P12 finish if it was offered to him before the race, but given he was soundly beaten by his team-mate, he won't be too happy.
The Italian made a decent start and held position, but quickly had to move aside for Kimi as he couldn't match the Finn's pace. Things stayed that way until the end.
It was by no means a bad performance as he even managed to finish ahead of quite a few faster cars, but he simply can't afford to keep being beaten by someone who is past their peak. 7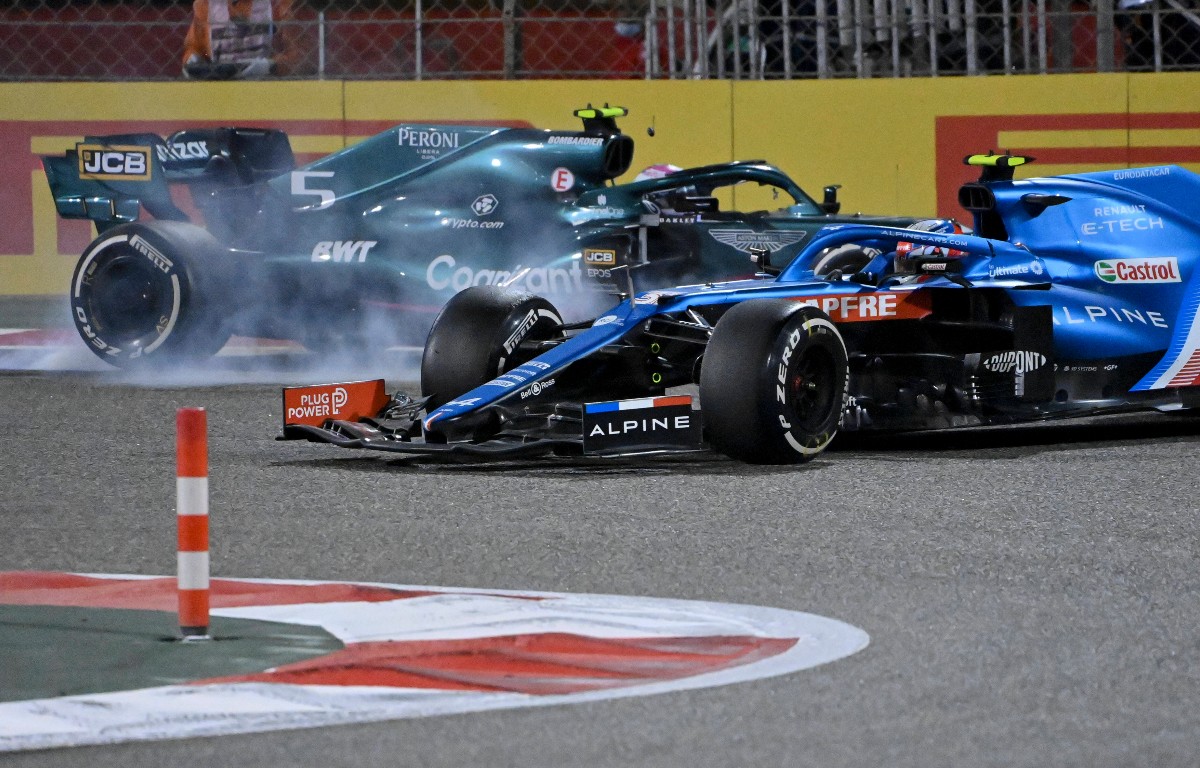 Esteban Ocon: Of all of the 20 drivers on the grid, Ocon will be one of those keenest to forget his first race of the season.
He was beaten comfortably by Alonso in qualifying, and put that down to yellow flags, but again seemed miles off the Spaniard in the race before his team-mate started to struggle with his brakes and retired.
He did begin to make some decent progress late on, but his hopes of scoring a point were brought to a halt by Vettel who locked up and hit the back of him. In that incident, Ocon was a blameless victim.
Like Giovinazzi though, if he wants to be considered a big talent, he can't be outclassed by a veteran across the garage, even if that veteran is Alonso. 6
George Russell: There was a very familiar feeling to Russell's first race of the year. He impressed in qualifying, did a good job in the race, but it wasn't enough for a top-10 finish.
After losing a place at the start, he did at least get much more involved in the midfield fight than he did last year and was in the mix for a top-10 finish at one point, outclassing his team-mate yet again.
He could have perhaps been a little more aggressive when going wheel to wheel throughout the race, but it probably wouldn't have changed much. 7
Sebastian Vettel: Perez was handed the official Driver of the Day award, but if there was one for Disappointment of the Day, Seb probably would have got his hands on it.
It all started so well as he made an excellent getaway to climb six places up the order before holding his own with old nemesis Alonso in an excellent battle despite being on older tyres.
As soon as he pitted though, it all went wrong. The German struggled to fight his way through the field again, displaying mediocre pace and causing a collision with Ocon after locking up.
It's a mistake that a driver of his experience really shouldn't be making, especially as often as he has in the last few years. Hopefully, things will get better as he adapts to the car. They need to, for his sake. 5
Mick Schumacher: As expected, Schumacher had comfortably the slowest car on the grid, so his goal would have just been finishing the race, and to his credit, he did so.
It wasn't entirely clean as he did spin at the restart, which was sloppy on his part, but he recovered and brought his car home safely in the end, which is more than can be said for his team-mate. 6
Did not finish
Pierre Gasly: After a stunning showing on Saturday, Gasly had his eyes on scoring some big points, but his hopes of doing so were over before the fifth lap.
He only has himself to blame as he was overly aggressive and lost his front-wing hitting the back of Ricciardo. With a damaged floor, he couldn't fight his way back up the order after that.
He showed in qualifying just how good he is, but with another huge talent alongside him now in Tsunoda, he needs to make sure such mistakes don't become regular. 5
Nicholas Latifi:  To be honest, we don't think we saw Latifi or even heard him mentioned more than once during the race, which tells you everything you need to know.
He did the minimum expected of him by staying ahead of Schumacher until he was forced to retire with a mechanical problem, but was miles away from Russell. With a season under his belt, he should start closing that gap. 5.5
First race of the season ✅.
It was nice and special to feel the adrenaline of the start, first laps etc. enjoyed every moment until we had to stop the car unfortunately . Can't wait for the next one and keep progressing 💪. @AlpineF1Team 💙#f1 #bahrain #alpine pic.twitter.com/X8zA6TY4kL

— Fernando Alonso (@alo_oficial) March 28, 2021
Fernando Alonso: We, and the world of F1 as a whole, were absolutely gutted when Alonso was forced to retire because watching him in his first race back was genuinely thrilling.
Like in qualifying, he had much better pace than Ocon and was well in the fight for points in the opening stages, looking as good as ever.
He did lose out in a three-way battle with Sainz and Vettel due to a lock-up before falling behind and being passed by Raikkonen, but this may well have been due to the brake issue that ended his race.
Either way, he was the better of the two Alpines all weekend, looked good throughout and, quite simply, it's great to have him back. 7.5
Nikita Mazepin: We don't give ratings to drivers who retire on the first lap because there really isn't anything to rate, but if we did, Mazepin would get a low, low score. As far as first races go, crashing out at the start without any contact from another driver is as bad as it gets. N/A
Finley Crebolder 
Head over to your provider of choice to listen to the latest episode of Torquing Point or simply press play below.