Driver ratings from the British Grand Prix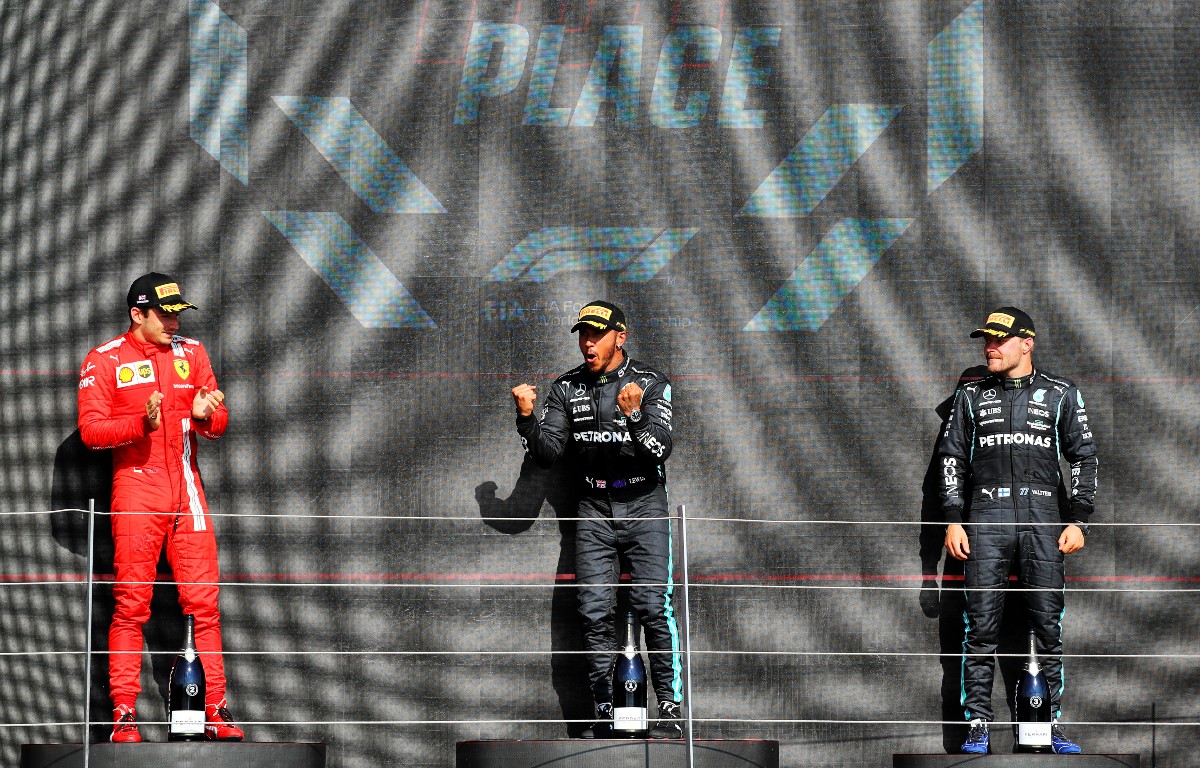 In a scorcher of a day at Silverstone, plenty of drivers got hot under the collar, but which of them performed best?
Here's how we rate every driver's showing at the British Grand Prix…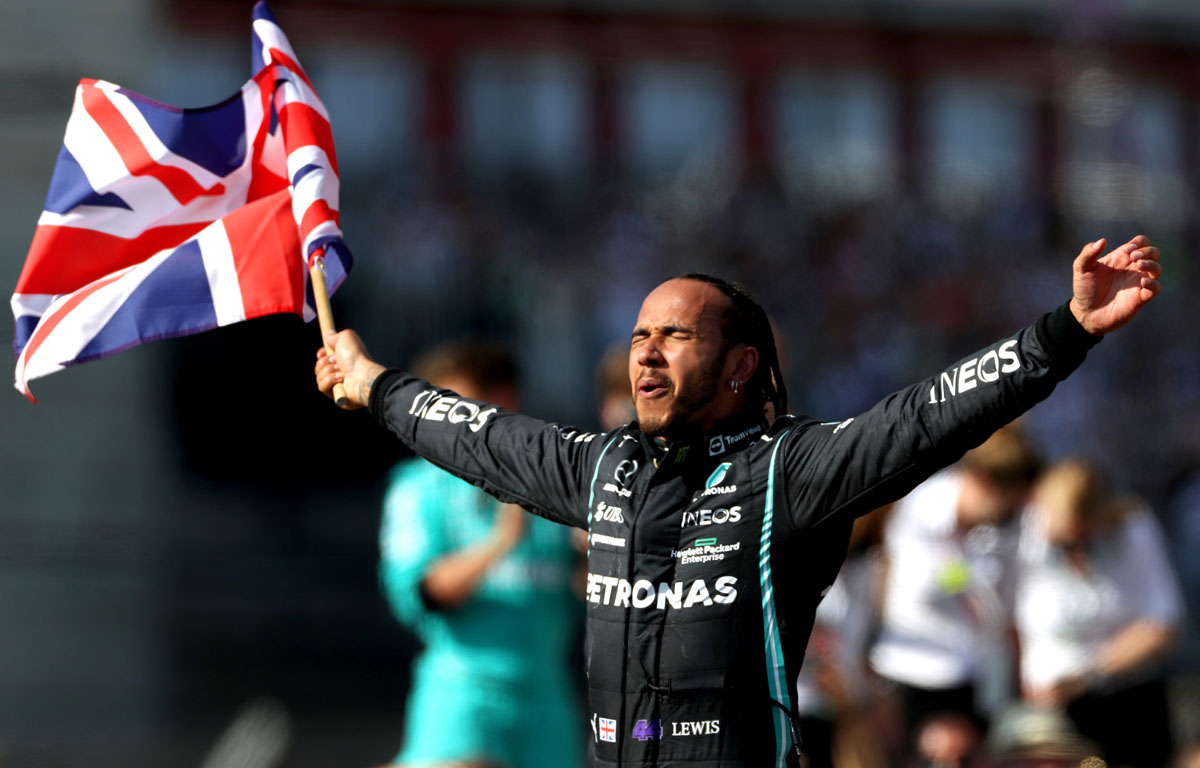 Lewis Hamilton: If you had to sum up Hamilton's home race weekend in one word, it would be rollercoaster, and it was a ride that had a happy ending.
He looked on top of his game in qualifying, taking P1, but wasn't as good in the sprint race that followed, making a poor start to lose out to Max Verstappen. The same can't be said for the main event.
He got off the line excellently to put pressure on his title rival before the two came together. How much he did wrong there is a debate that warrants its own article, but regardless of opinions, given that he was very lucky not to pick up more serious damage, earned himself a penalty and surely would have had another chance to pass shortly afterwards, it's fair to say he probably would have benefitted from being more cautious.
Either way, from the moment things got back underway, he didn't put a foot wrong again, displaying some serious pace in his final stint to fight his way up from P4 to claim victory and bring the title fight – along with the crowd – to life.
With his poor start in sprint qualifying and the incident with Verstappen, it wasn't the Mercedes man's tidiest of weekends, but when he got into his groove, he reminded us all of just how good he is. 9
Charles Leclerc: Before the race, Leclerc would have taken P2 in a heartbeat if offered it. The fact that he was disappointed with that result in the end shows just how good he was.
The Ferrari man was very impressive in qualifying and the sprint, finishing ahead of the rest of the midfield and one Red Bull, but it was his Sunday drive that made him arguably the stand-out driver of the weekend.
Starting at the front for the restart, it was widely expected that he'd quickly be passed by Hamilton and probably Bottas, but he drove the wheels off his car to stay ahead and even build his lead in the first stint, all while managing engine issues.
He ultimately didn't have the car to secure victory, but it's fair to say there's nothing more he could have done himself. It was quite simply the perfect performance. 10
Valtteri Bottas: While his team-mate had an enormously eventful time of things at Silverstone, the opposite can be said for Bottas, who spent pretty much the entire weekend sitting comfortably in P3.
He just didn't have an answer to the pace of Hamilton and Verstappen on Friday or Saturday, although finishing behind them and ahead of everyone else isn't a disaster by any means, especially looking at how the other Red Bull did.
Finishing in the same place on race day, however, is much worse. With Verstappen out and Hamilton having a time penalty, there was a huge opportunity for the Finn to win, but instead of taking it, he spent most of his race struggling to catch and clear drivers in slower cars than him before moving aside for his team-mate.
With him not making any mistakes -unlike Red Bull counterpart Perez – and happily obeying team orders, he showed he's still the ideal number two driver for Mercedes, but nothing more. 6
LAP 21/52

Norris pits from P3, but it's a slow stop – 6 seconds

He returns to the track in P6 behind Alonso #BritishGP 🇬🇧 #F1 pic.twitter.com/012AKEwGhK

— Formula 1 (@F1) July 18, 2021
Lando Norris: It may not have ended with the home podium he would have been dreaming of, but Norris can still be pleased with his performance at Silverstone.
Throughout the weekend, the only driver not in a clearly better car to beat him was Leclerc, with the McLaren man always ahead of Ricciardo, Sainz and the rest of the midfield.
It briefly looked like he could do even better when he got and stayed in front of Bottas early on in the race, but he was ultimately thwarted by a poor pit-stop from his team.
Whether he would have finished on the podium ahead of the Mercedes if not for that is debatable, but either way, it was another very good drive from Lando, made all the more impressive given what he went through the previous week. 9.5
Daniel Ricciardo: Most of the time, the gap between Ricciardo and his team-mate has been far too big this season, but to the Aussie's credit, that wasn't the case this time around.
In both traditional and sprint qualifying, he was right behind Norris, and while he wasn't as close in the race, that is partly due to the fact he had a Ferrari all over him for most of the day in the form of Sainz, and he did an excellent job holding off the Spaniard.
He was still the second-best in his team, which he'll be disappointed by, but there was a lot of progress on display nonetheless. How he needs to make sure this was a big step in the right direction and not just a one-off. 8
Carlos Sainz: Luck plays a big part in Formula 1, and while he wasn't at his best either, Sainz had none of it throughout the British Grand Prix weekend.
He only had himself to blame for the poor result in qualifying on Friday, but there was little he could do about dropping down the order on Saturday as he was hit by Russell. He recovered well though, getting back up to P11, and continued to work his way up the field on Sunday.
All of his hard work was undone though by a poor pit-stop which caused him to rejoin the track behind Ricciardo, and he wasn't able to find a way past the Aussie after that despite having better machinery.
All in all, he suffered a lot of misfortune and was on the back foot after a poor qualifying, so recovering to take P6 isn't too bad a result, unless you compare it to his team-mate's. 8
Fernando Alonso's #F1Sprint start was absolutely ridiculous 💪 #BritishGP 🇬🇧 #F1pic.twitter.com/0sEvwy2ZIh

— Planet F1 (@Planet_F1) July 17, 2021
Fernando Alonso: With each passing round, Alonso is making the claims that he's past his best look more and more foolish.
After a solid but unspectacular Friday, he was nothing short of stunning in sprint qualifying, making a rapid start to gain seven positions on the first lap, and he carried that good form into the main race.
The Alpine man didn't really have the machinery to fight the front four teams, so P7 is an excellent result, earned with a smart move on Stroll and some flawless defensive driving afterwards.
Watching the best bits of his weekend, all there is to say is that we're all very lucky he chose to return to the sport for a few more years. 9.5
Lance Stroll: After a shaky start to proceedings, Stroll found his feet when it mattered and ultimately secured a good result for his team.
It was hard to see that happening ahead of the race after the Canadian finished P15 and P14 in traditional and sprint qualifying, not impressing much in either.
It was a different story in the race though as he gained more places than any other driver thanks to a start that Alonso would have been proud of and a neat and tidy remainder of the race.
He'll be disappointed he couldn't get ahead of the Spaniard with fresher tyres, but that doesn't change the fact that it was an excellent drive from Stroll, one that largely made up for a poor rest of the weekend for him. 8
Esteban Ocon: Once again, Ocon was firmly second best to his team-mate at Silverstone, but he was at least a lot closer to him.
The Frenchman was only a tenth slower in qualifying and, like Alonso, made up places in the sprint and continued to do in the race to score an important couple of points.
In summary, he was decent, but when you have a great like Alonso across the garage, you need to be more than decent if you want to really make a mark. 7
Yuki Tsunoda: Few drivers needed a good race more than Tsunoda after his early-season struggles, and after a bad start to the weekend. he got just what the doctor (Marko) ordered.
He faced an uphill battle to score points, starting in P16 after disappointing qualifying sessions, but focusing on managing his tyres and keeping things clean, he slowly but surely made his way up the order and was on hand to pick up the final point when his team-mate suffered a puncture.
The AlphaTauri man still lacked some outright pace at Silverstone and lucked into beating Gasly, but there were some encouraging signs for sure. 7
Pierre Gasly: With the lofty standards he has set for himself, the British Grand Prix was a bit of disappointment for Gasly, although it's not entirely his own fault.
He has regularly been one of the stand-out qualifiers this year but that wasn't the case this time around, even if he did beat his team-mate, and he wasn't able to gain any places in the sprint either.
He did in the race though and looked set to score some good points until a puncture forced him to pit and dropped him out of the top-10.
It hadn't been a good weekend before the race, but his Sunday performance was better and warranted points. 7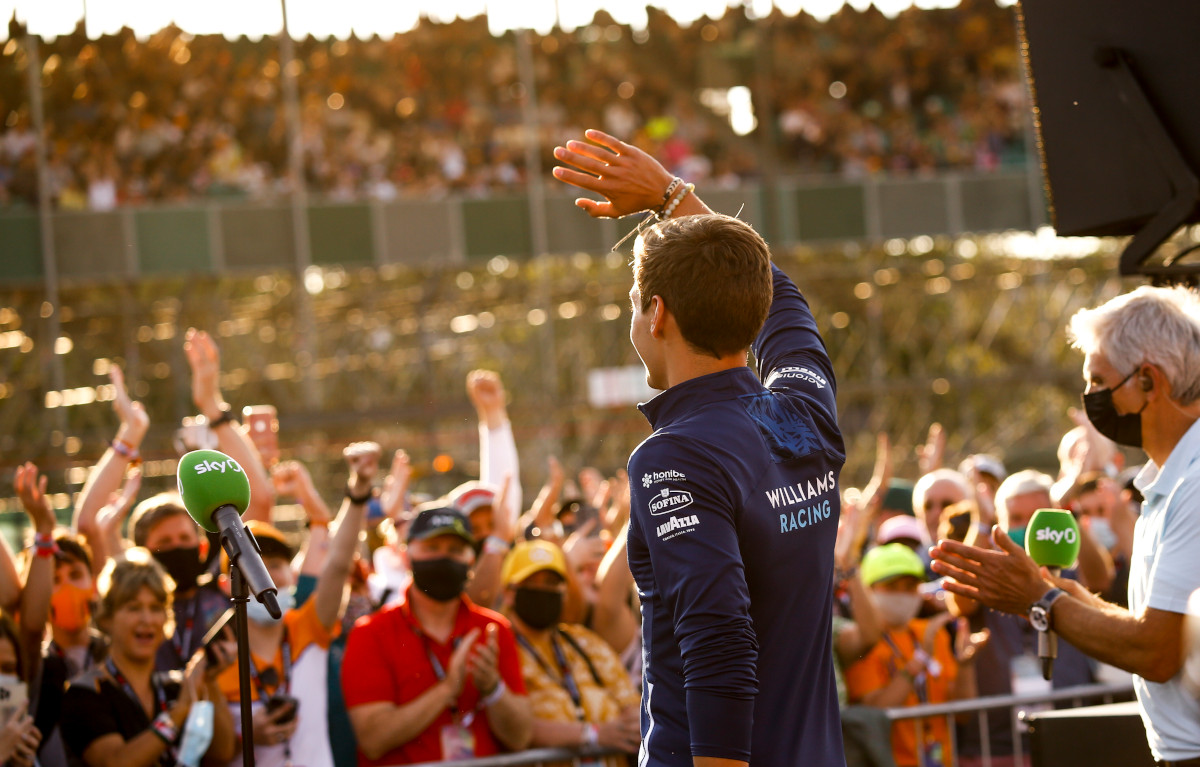 George Russell: It was the same old story for Russell at his home race. He had an excellent qualifying and a disappointing race.
He did a remarkable job on Friday to make it to Q3 again, and was decent in the sprint too, finishing inside the top-10. However, he earned himself a grid penalty for hitting Sainz during it, and that all but ended his hopes of finally scoring points on Sunday.
There are no doubts about his speed and ability, but to score points in the car he's in, he needs to be absolutely flawless and then some all weekend, and that wasn't the case at Silverstone. 7.5
Antonio Giovinazzi: Giovinazzi was in something of a no man's land with a car stronger than the backmarkers but slower than the midfield.  Given that, his main goal would have been to beat his team-mate, and while he did, that's only because the Finn went spinning late on. Before that, the Italian had been behind all race, which isn't great.
He didn't make any big errors though and was at least the stronger of the two in qualifying, but needs to make that the case throughout the weekend going forward. 6
Nicholas Latifi: A pretty standard weekend for Latifi. Not a disaster, as he kept things clean and managed to beat both Haas drivers, but he was a long way away from his team-mate. Basically, the same old story, and one he'll be getting tired of, as will his team. 5
Kimi Raikkonen: Before his spin late on, which it felt like he could have avoided, Raikkonen was one of the stand-out drivers of the day, being well in the fight for points in spite of his machinery.
He did enough in the two main events of the weekend to earn one of the highest ratings of anyone, but it's brought down a bit by his role in the late incident with Perez – was it really worth fighting that hard? – and a poor qualifying session. 7.5
Sergio Perez: There are very few drivers on the grid who will be keener to forget this weekend ever happened than Perez, who struggled from start to finish.
In qualifying, he was beaten by Leclerc; in the sprint, he ended up retiring after going off when trying to get past midfield runners; in the race, he struggled to make his way through the field and ultimately failed to score a single point, instead being used to take an extra one from Hamilton by being brought in for fresh tyres and setting the fastest lap late on.
One of his biggest jobs is to ensure he's well placed to pick up the pieces if something happens to Verstappen, and due to a lack of pace and some poor wheel to wheel racing, he failed to do it this time. 4
Nikita Mazepin: All season, we've judged the Haas drivers by how they've performed against each other, and for one of the first times, that's a favourable comparison for Mazepin.
While he was slower in both qualifying sessions, that wasn't the case in the race, with him getting ahead of Schumacher early on with an excellent move and staying there. One of his best races in F1 for sure. 7
Mick Schumacher: Mazepin's gain was Schumacher's loss as he struggled to find some decent race pace on Sunday and thus finished stone dead last. The only positive is that he out-qualified the Russian again and wasn't too far off in the race. 5.5
Did not finish
Sebastian Vettel: Vettel's weekend was going well until the race started and he ended up at the back of the field after spinning. It was a costly mistake and one that ruined what could have been a good race for him judging by his strong pace on Friday and Saturday. 5.5
Cleared from the hospital after all the checks were ok. Thank you to everyone for all the nice messages and best wishes 🙏🏻 pic.twitter.com/zBlfbQ8uh4

— Max Verstappen (@Max33Verstappen) July 18, 2021
Max Verstappen: No rating for Verstappen as he was out before the end of the first lap, but he looked good prior to the incident. Most importantly, he didn't suffer any severe injuries from what was a huge impact. Now to put what happened behind him and reignite his title charge in Budapest. N/A
Finley Crebolder