Win or bust for Hamilton at home race like no other
Lewis Hamilton's 15th British Grand Prix will be like no other, and it's one that he desperately needs to win. 
The Mercedes man heads to Silverstone trailing Max Verstappen by 32 points after the Dutchman claimed victory in four of the last five races.
If he wants to win his eighth title, the Brit needs to start closing that gap, and judging by history alone, there are few circuits you'd fancy him to strike back at more.
He has won half of the British Grands Prix that he has competed in, while his team have crossed the line first in seven of the last eight. With crowds allowed back too, he'll have the advantage that Verstappen heled in Austria in that department.
What's more, there are more points than ever on offer for him this year with the addition of sprint qualifying, which is being trialled for the first time ever at Silverstone.
Specifically, three are up for grabs for the winner of the 100km Saturday race. Add that to 25 points for a Sunday win and one for fastest lap and it becomes clear that a dominant weekend could bring him firmly back into the title fight.
With how strong Red Bull and Verstappen are looking though, there's no guarantee that Hamilton will be able to take advantage.
The Dutchman's team may not have won the race since 2012, but they did prevail at the 70th Anniversary Grand Prix held at the same track last year. Besides, winning at Mercedes strongholds hasn't been an issue for them so far this season.
Ahead of the French Grand Prix, Christian Horner said that if Red Bull could beat Mercedes there, they could beat them anywhere. They ultimately did so and have won every round since. If his claim continues to ring true at Silverstone, it will be very difficult to see how Mercedes can retain their titles. In short, it's a biggy.
The German team can find some hope in the fact that they have two drivers who have enjoyed success on British soil in the past, with Valtteri Bottas standing on the podium on five occasions. Sergio Perez on the other hand has only finished inside the top six once.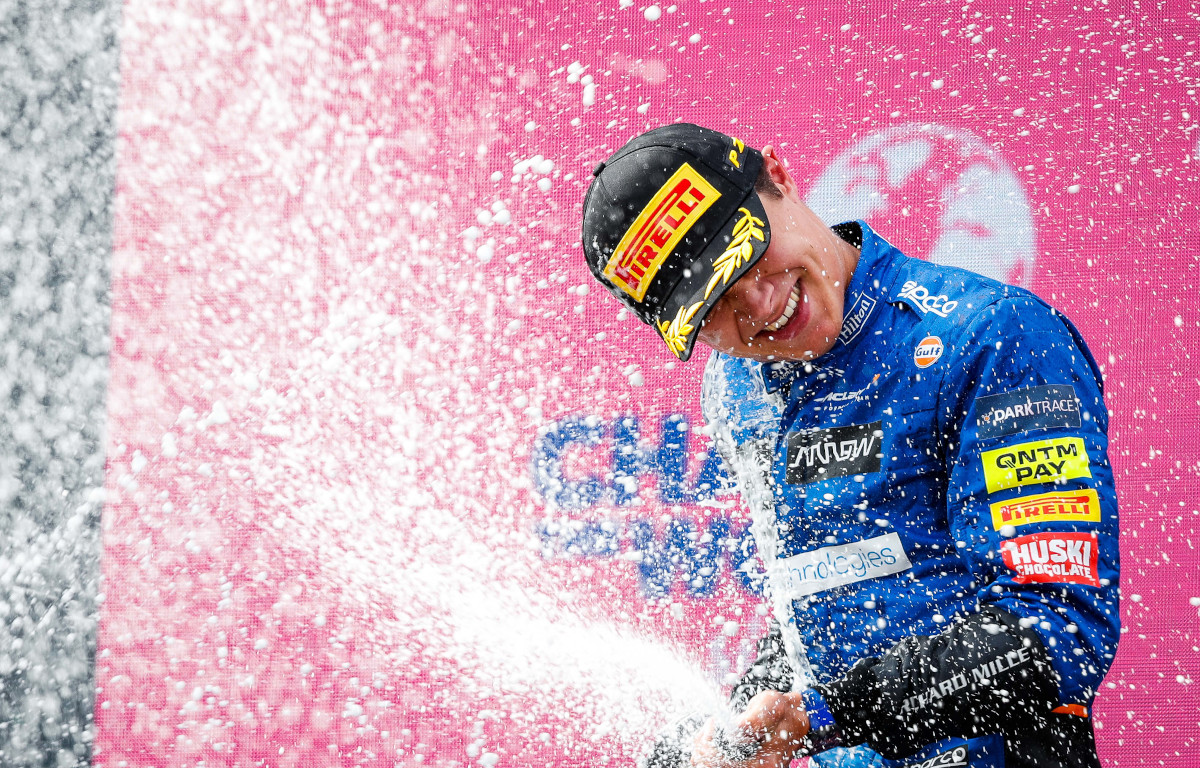 For the first time in a good while, Hamilton isn't the only Brit that the home crowd can realistically hope to see stand on the podium come Sunday.
Lando Norris's dazzling season reached new heights last time out in Austria, with him only just missing out on pole to Max Verstappen and being more than a match for both Mercedes drivers throughout the weekend on merit.
McLaren team boss Andreas Seidl said after the race that he expects such strong pace was a one-off, but even so, with Norris driving so well and his car having such strong straight-line speed, he could well still give the grandstands something to cheer.
He's likely to face a far bigger challenge from the rest of the midfield than at the Red Bull Ring though, with Ferrari in particular set to be a big threat again.
In Austria, the Italian team struggled in qualifying but had very strong race pace, fighting their way up the order on both Sundays.
That will suit them just fine at Silverstone if it's the case again with the addition of the short Saturday race making race pace far more important than qualifying performances. Given that, they'll fancy their chances of being the best of the rest.
One of their biggest challengers is likely to be one of their former drivers, Fernando Alonso. The Spaniard has been in excellent form in recent races and is one driver who could well thrive in the new format given wheel to wheel racing has always been a bigger strength than one lap pace for him.
If his team want to get back into contention for a top-five finish in the Constructors' Championship though, he'll need some more help from his team-mate, Esteban Ocon, who has suffered a huge drop in form since being handed a new contract, and it's a similar story at AlphaTauri.
While Pierre Gasly has been one of the drivers of the season, Yuki Tsunoda has struggled. It looked like had made a step forward in Austria as he made it to Q3 and scored points in the first race, but he then finished down in P12 the following weekend after picking up two sloppy penalties. There are few drivers who need success at Silverstone more than him.
Back to where it all began.
It's race week at @SilverstoneUK.
It's race week at home. 💚 #IAMGBR pic.twitter.com/VpdceAvSHl

— Aston Martin Cognizant F1 Team (@AstonMartinF1) July 12, 2021
Of all of the midfield teams, Aston Martin are likely to be the ones with the most support there with it being the first time the British company races on home turf in F1 since 1960. Whether it will be a happy return for them or not is unclear given their mixed fortunes this year, but with them being based by the circuit and developing their car on it, there are reasons to be optimistic.
They could well face a big challenge from another British team in the form of Williams though with George Russell getting closer and closer to a top 10 finish after making it to Q3 last time out and running inside the points with only a few laps to go before being passed by Alonso.
It feels like it will be the last time in a while and perhaps ever that he races on home turf for a British outfit. Given that, he'll be desperate to give the fans of himself and Williams something to cheer. With his biggest strength, traditional qualifying, being less important though, only determining the order for sprint qualifying, it will be a tough ask.
So too for the other two teams more often than not found at the back of the grid. Alfa Romeo weren't a million miles away from points in Austria, but will probably need some chaos to ensue ahead of them for a top-10 finish to be on the cards.
For Haas, even that probably wouldn't be enough given how far off the pace they are. Regardless of how well they do though, the thought of a Schumacher racing at Silverstone again is an exciting one.
Follow us on Twitter @Planet_F1 and like our Facebook page.