Ranked: How 2021's driver moves are going so far
Two races into the F1 2021 season and how are the new boys doing at the teams they joined during the winter? We have ranked them so far…
Some better than others, inevitably, and possibly not the ones you would have expected.
In fact, on the whole, it is not the most encouraging picture – of the five experienced drivers who arrived at a different constructor for 2021, not one of them has finished either grand prix at Bahrain or Imola ahead of their team-mate.
Excluding the Haas duo who are both rookies, only AlphaTauri's Yuki Tsunoda of the newbies has fared better than his colleague in a race so far.
But for this feature, we are looking at the 'famous five' who brought considerably more knowhow than the Japanese youngster with them – and some are finding life tougher than anticipated.
We have ranked them in descending order of the starts they have made with their new employers following the latest round of F1's musical chairs game.
1 Carlos Sainz (Ferrari)
There are two ways of looking at why Sainz has made arguably the best start of those who switched teams for this season.
One is that it's a surprise, considering there was plenty of discussion that the Spaniard would be Ferrari's number two driver behind Charles Leclerc.
The other is that because of that rumoured status, which was denied by the team, Sainz has shone more than may have been expected due to carrying less of a burden in terms of pressure.
All of the five men ahead of him in the early World Championship standings remained in situ from 2020.
And like all of the other drivers featured here, it has not been completely smooth sailing for the 26-year-old with the Scuderia up to now.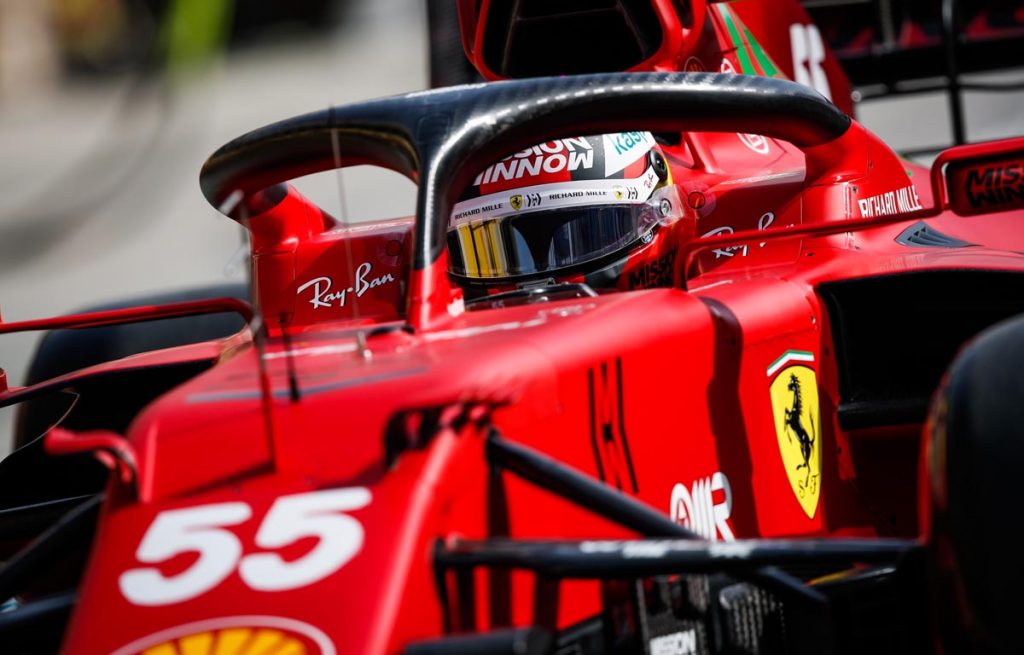 He has adopted a self-confessed cautious, 'walk before you try to run' approach which was particularly evident at the season-opener in Bahrain where he finished eighth.
At Imola, Sainz, who disappointed himself by qualifying P11, was not alone in making mistakes during a wet race, running off the track a couple of times, but in drier conditions at the end he was right on Leclerc's tail and finished only 1.5sec behind him in fifth.
A promising start from a generally consistent performer who looks like being a big asset in Ferrari's efforts to work their way back up the Constructors' World Championship order.
Carlos Sainz's Ferrari merchandise is available via the official Formula 1 store
2 Sergio Perez (Red Bull)
We are pretty sure Sainz has made the best start among this quintet. The next three places are harder to rank, but we will go with Perez in second.
Admittedly, it has not been the beginning Helmut Marko and Christian Horner would have wanted, but there have been some encouraging signals from the Mexican.
Perez has put together one strong race and one strong qualifying session so far, but not on the same weekend. However, it is clear he can master both Saturdays and Sundays when he is able to put everything together.
Obviously, like all the others who have changed teams, he is having to adapt to a much different car than he was used to, which is clearly not an overnight process – and it is an RB16B which has been designed around the requirements of Max Verstappen.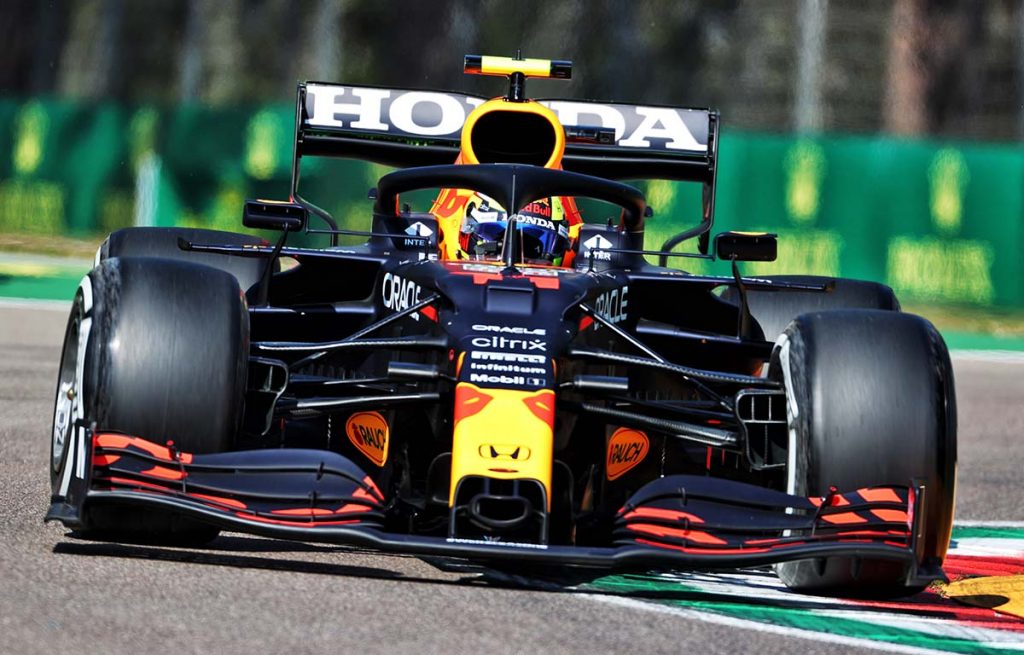 Still, the way in which the 31-year-old worked his way up to P5 from a pit-lane start in Bahrain, and bagged a front-row slot at Imola, suggest Perez is capable of being a very effective second string to the Red Bull bow.
There remain some concerns, however, not least the spins he had at Imola that proved expensive, one of which incurred a penalty when he re-passed rivals behind the Safety Car and another that cost a likely podium finish after the last restart.
It is still very early days, but Perez has not yet done enough to prove the 'curse of the second Red Bull' has been banished.
3 Fernando Alonso (Alpine)
Alpine fit into the 'more questions than answers' bracket of teams whom we are still trying to work out where they stand – something which also applies, to varying degrees, to their midfield rivals Aston Martin, AlphaTauri and Alfa Romeo.
The same can be said of Alonso too – hardly surprising really considering he said after Imola that he is still suffering from only having had one-and-a-half days of pre-season testing.
"It's like preparing for the Olympics without any kind of training," said the Spaniard, who skipped the past two F1 seasons to try his hand in other motorsport categories.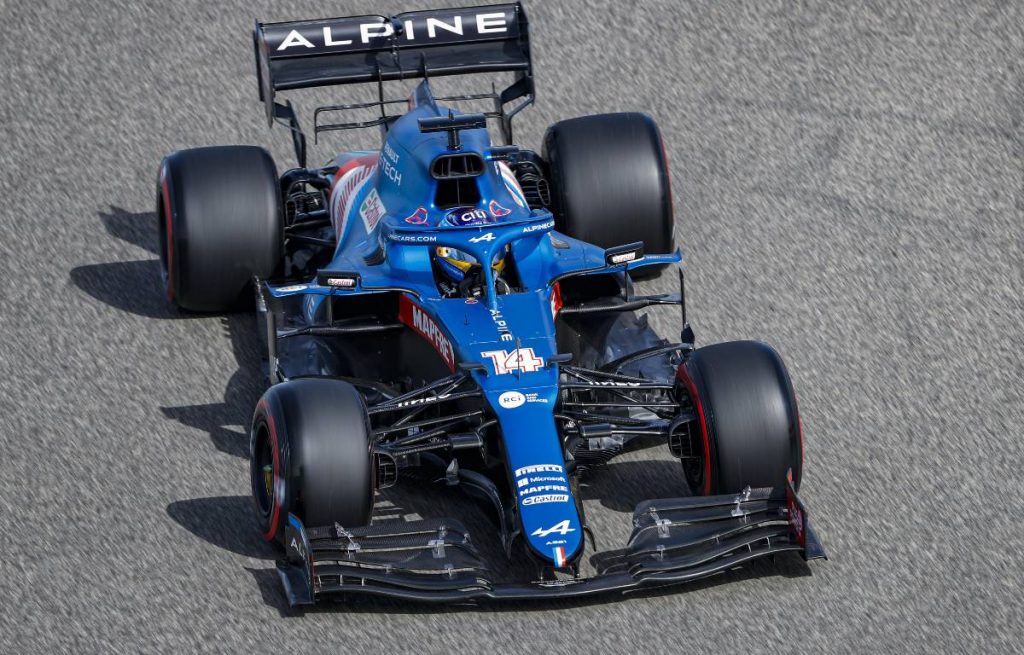 Certainly neither Alpine nor Alonso have set the world alight so far, but can the start of the two-time former World Champion's comeback be labelled as disappointing? Not really.
He had a better Bahrain than Imola, where he finished just behind team-mate Esteban Ocon at the tail end of the points, but the deduction is that Alonso is not being helped by a car that appears to have lost ground to its direct rivals from last year.
We should know more after the 39-year-old's home race on May 9, for he also said after Imola: "I probably didn't have confidence with the car in Bahrain, not here either. I won't have it in Portimao. It's not something achieved overnight to reach that 100%. It will take time."
Check out all the latest Fernando Alonso merchandise on the official Formula 1 store
4 Daniel Ricciardo (McLaren)
Every driver is allowed a certain grace period with a new team, but who expected Ricciardo to be outshone by Lando Norris in quite the way he has during his first two races for McLaren?
Surely not the Honey Badger himself.
It's a big season for Norris, of course, and so far he has been excellent, especially at Imola where he finished third. By his own admission an emotional youngster, he could easily have gone under against a driver of Ricciardo's ability, but has stepped up to the plate impressively.
The Australian let his team-mate through when clearly slower at Imola and after the last restart which re-packed the field, came in 27.5sec behind Norris in sixth.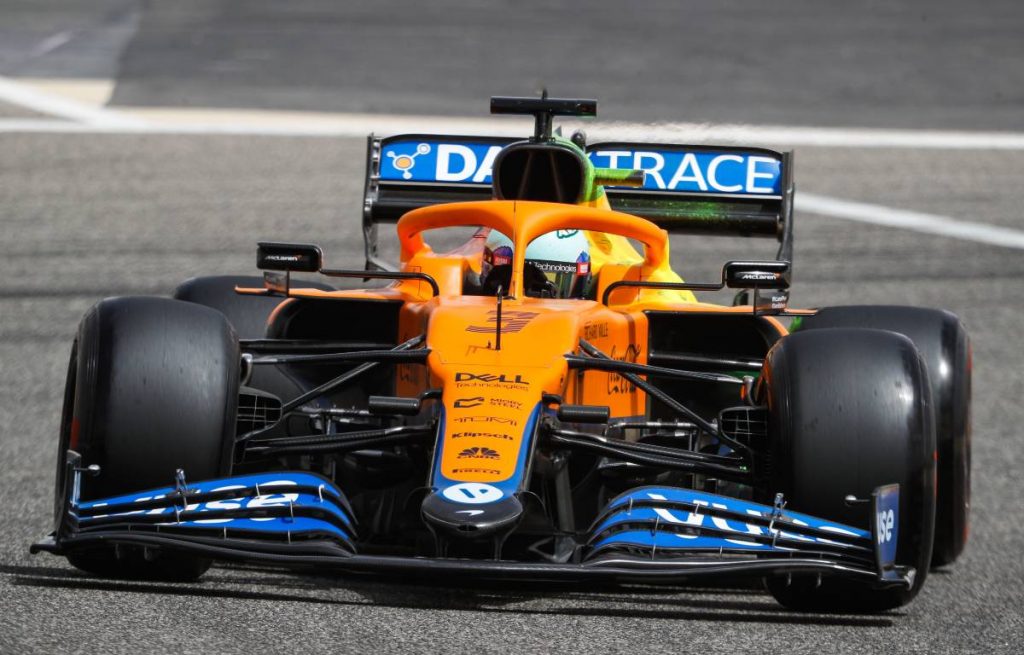 Always a 'glass half full' kind of guy, Ricciardo was not going to "get into any fisticuffs" about being asked to move aside and will not be panicking about his uncertain start at McLaren.
After all, the last quarter of his two-year stint at Renault was his best period there, so with 21 more races scheduled in 2021 he has plenty of time to get things right.
But it is not the start Ricciardo will have been hoping for, there can be little doubt about that.
5 Sebastian Vettel (Aston Martin)
Surely nobody can question that Vettel has struggled more than anyone else who switched teams this season – or perhaps even the entire grid, relative to expectations.
Not one of the meaningful competitive sessions on track can be deemed a success for the four-time former World Champion at Aston Martin – so far, 13th in qualifying at Imola is as good as it has got.
The German has joined a squad who, according to their team principal Otmar Szafnauer, have been affected worst by the tweak to the aero rules – and that sums up the way Vettel's luck has been going ever since the start of the 2020 season was delayed.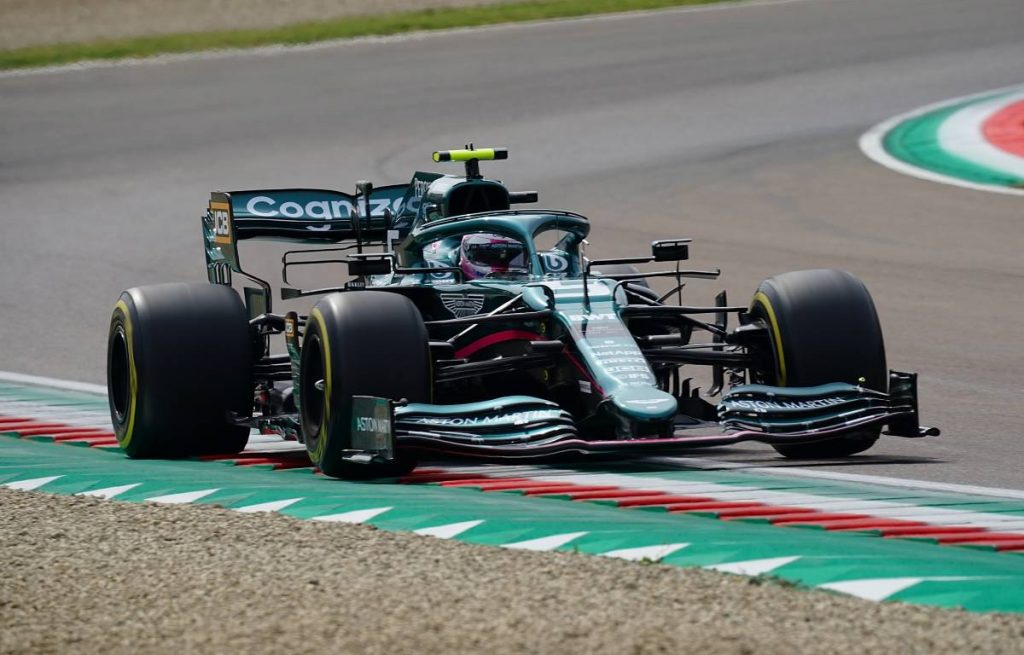 However, it is his performance compared with team-mate Lance Stroll that is perhaps the most worrying aspect.
Stroll has been doing a solid job, finishing in the top 10 of each qualifying session and race so far. That shows the Aston Martin is capable of delivering reasonable results at the very least.
But is the same still true of Vettel? He looked like a back-number in his final campaign with Ferrari apart from one superb display at Turkey in the wet and the early signs this term, despite still getting used to a new car, are that his decline may just be irreversible.
Jon Wilde
Follow us on Twitter @Planet_F1 and like our Facebook page