Five most exciting F1 2021 driver line-ups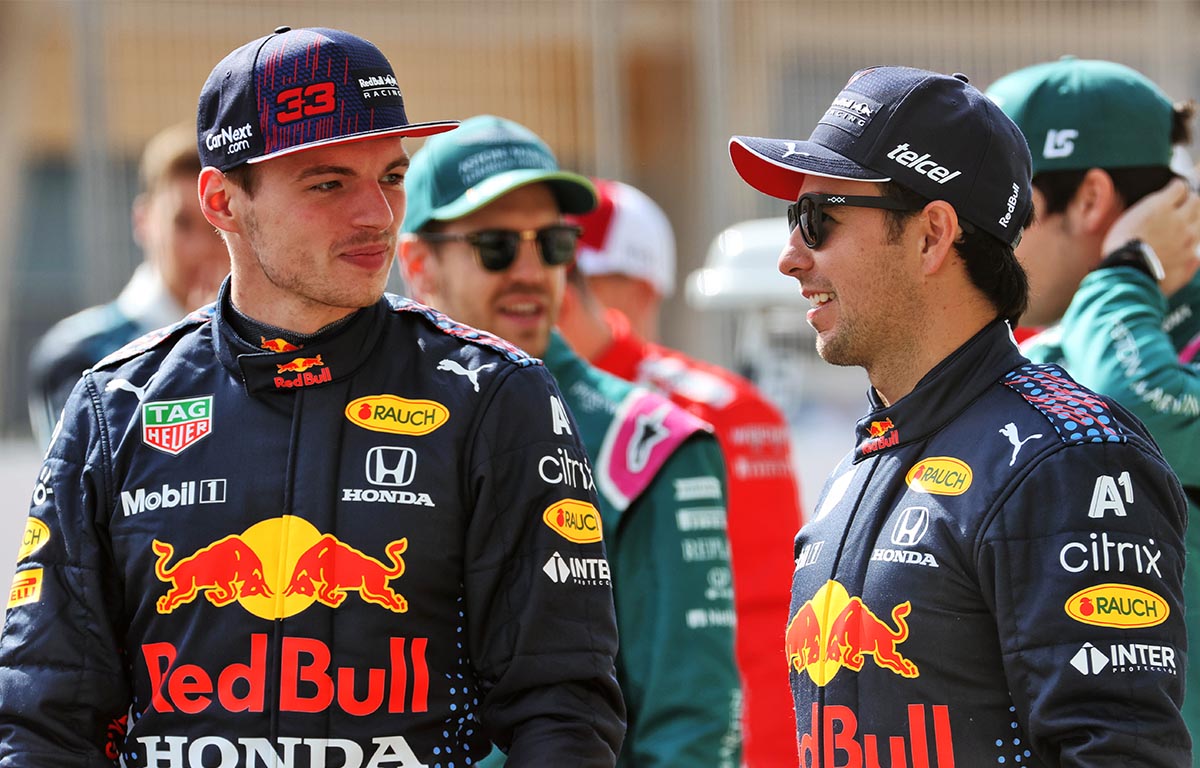 Finally we can look forward to the return of Formula 1, and the 2021 season offers many reasons to get excited.
There are new names with Alpine set to line-up on the grid for the first time, and also the return of an iconic brand in Aston Martin.
Speaking of icons, we can not wait to see two-time World Champion Fernando Alonso back on the grid again, while Mick Schumacher brings that famous surname back to the sport as he prepares for his Formula 1 debut with Haas.
But across the grid there has also been plenty of change in the driver department, and while it was far from easy, Planet F1 has whittled the 10 pairings down to five to bring you our five most exciting 2021 driver line-ups.
Haas: Mick Schumacher and Nikita Mazepin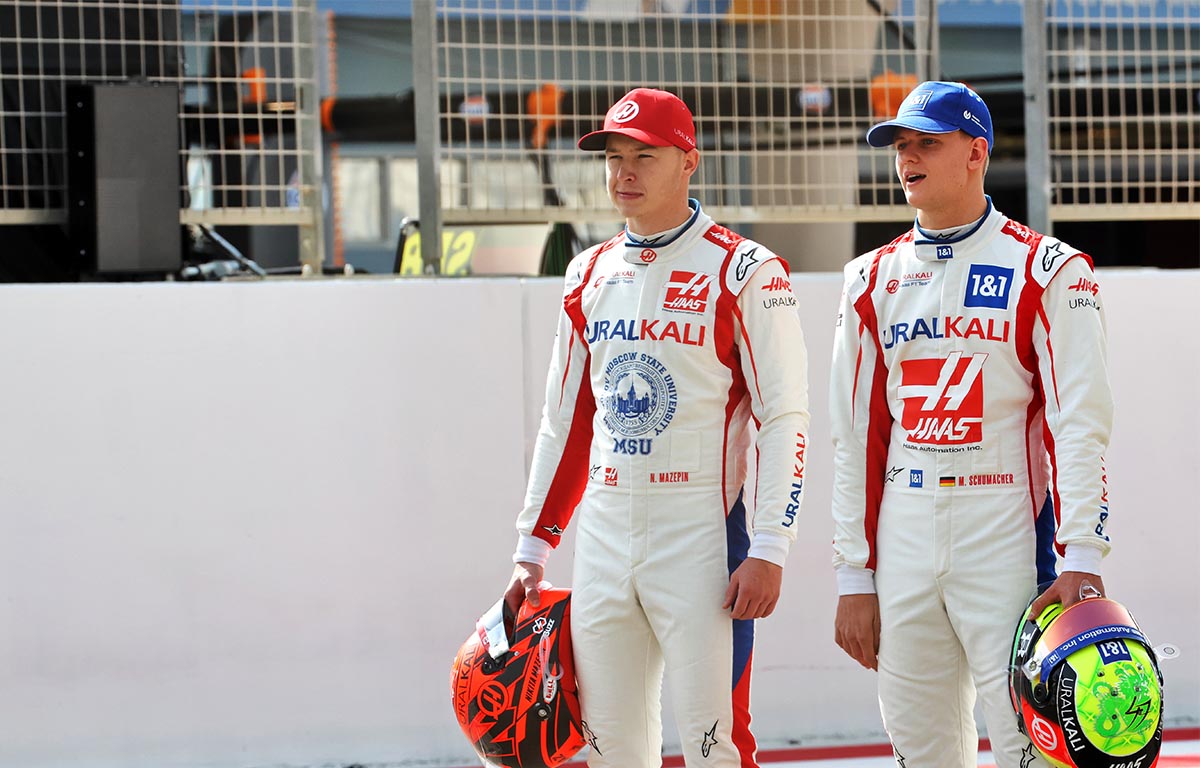 2020 was another difficult campaign for Haas as they collected just three points across the season, leaving them P9 in the Constructors' Championship for the second year in a row. So to set themselves up for a brighter future, they have taken a huge risk.
Dispensing of the experienced Romain Grosjean and Kevin Magnussen combo, Haas went to the complete opposite end of the scale and hired two rookies.
This feels like a move which could prove a masterstroke for Haas if they can get Schumacher and Mazepin firing, and so develop two future stars for Formula 1. The fact that Schumacher is making his debut in Formula 1, following in the legendary footsteps of his father Michael is exciting enough in its own right.
But, equally this decision could prove to be a howler. Schumacher is the reigning Formula 2 champion, but known for being a slow-starter in a new series. As for Mazepin, well we all know the track record he is trying to leave behind.
Haas have said that the VF-21 is not sporting any upgrades from the 2020 challenger, so what we do know is that Schumacher and Mazepin will not have easy machinery to work with.
But the fact that this risk from Haas could go either way, makes this one of the most exciting and intriguing pairings on the 2021 grid.
Aston Martin: Sebastian Vettel and Lance Stroll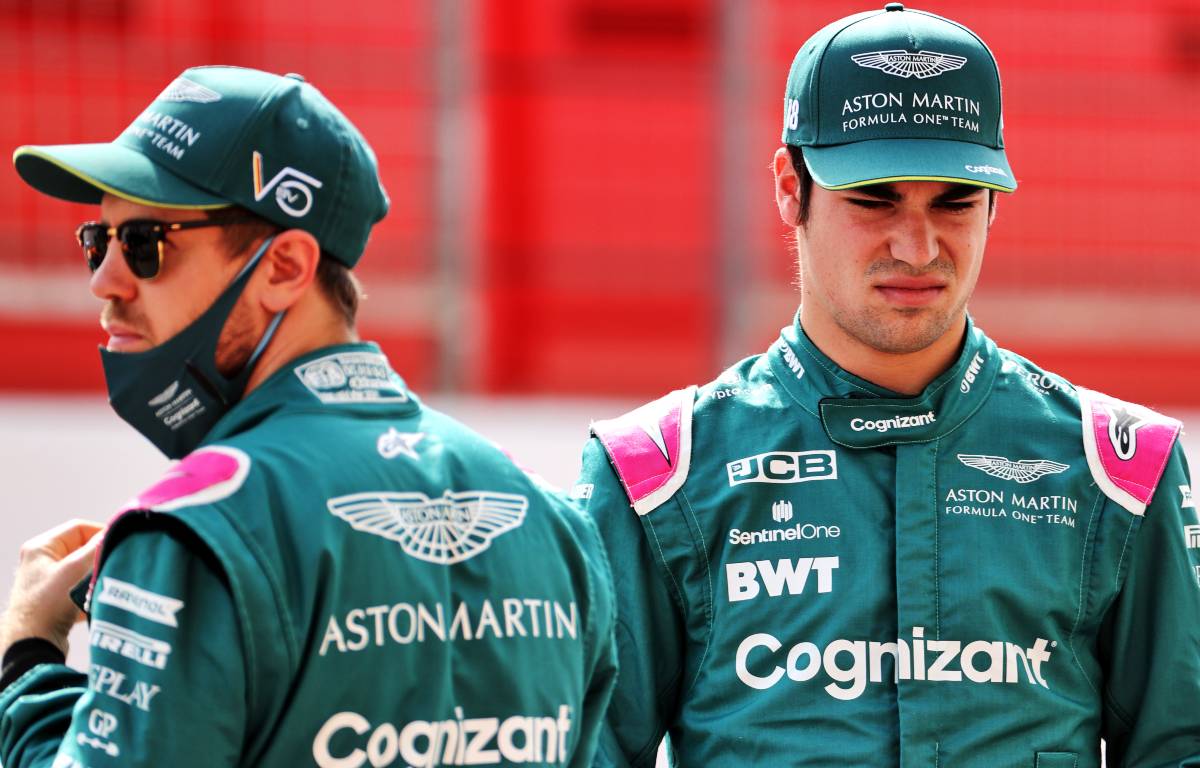 Vettel hit rock bottom in 2020. What had been a slow decline at Ferrari became a fast spiral after he was informed before the season even began that he would not be retained for 2021.
From that point on Vettel looked a shell of his former self, limping to P13 in the Drivers' Championship.
But while some believed his Formula 1 career was done, the four-time World Champion was handed a golden lifeline when Aston Martin came calling for his services as the iconic brand make their Formula 1 comeback.
Free from the Ferrari pressure, all eyes are on Vettel to see if that ruthless speed and attitude which took him to four Drivers' titles in a row at Red Bull remains.
Just to make things more difficult for the German racer though, an already very short three days of pre-season testing was cut even further for him due to several reliability issues, meaning he spent more time looking at his broken AMR21 in the garage than driving it on the track.
That puts him firmly on the back foot heading into the new season, in what is supposed to be the perfect fresh start. Will the lack of preparation prove too much to overcome?
And on the other side of the garage is Stroll. His father Lawrence provided the financial backing to get his son into Formula 1 with Williams and then bring him to Racing Point, but with the Pink Panthers now making way for Aston Martin, the pressure has just ramped up in a major way.
Race weekends like Turkey 2020 proved there is a truly talented racing driver in Stroll, but with Vettel now in the team, can Stroll unleash that talent across the season, or will this particular inter-team competition prove too much?
Ferrari: Charles Leclerc and Carlos Sainz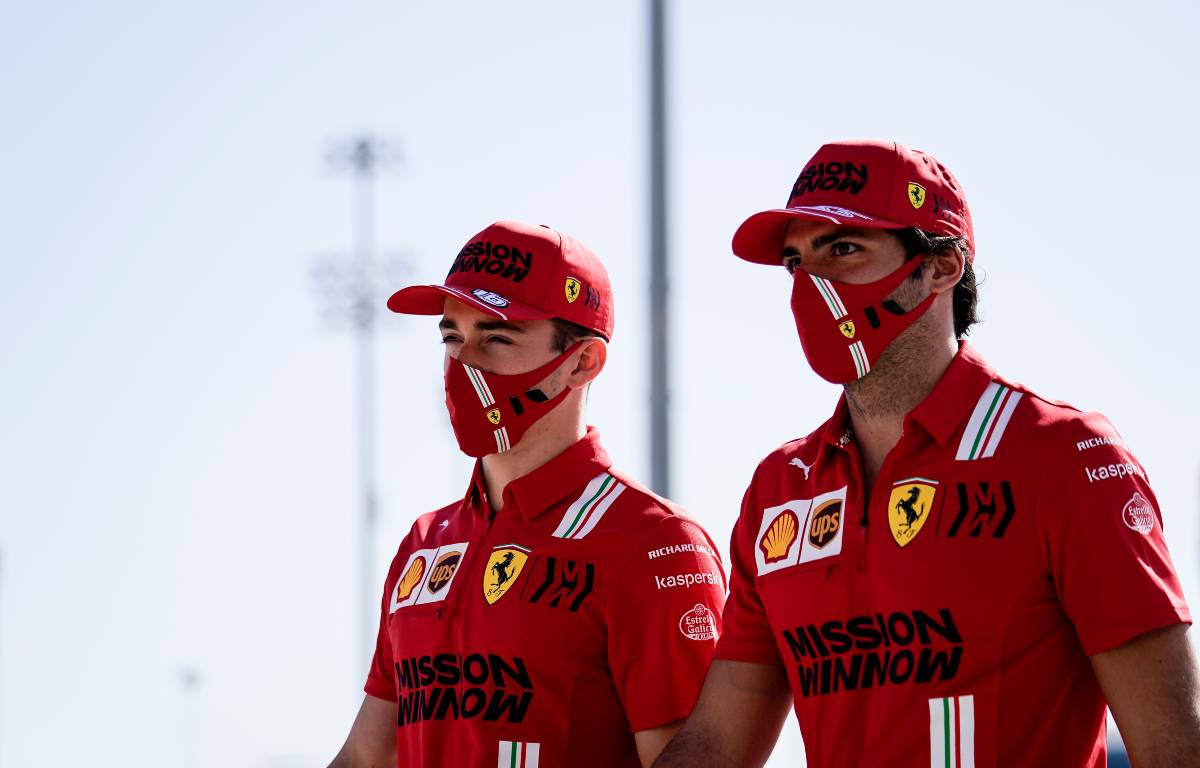 Vettel's Ferrari departure left an important seat to fill and the Scuderia quickly turned to former McLaren star Carlos Sainz.
The Spaniard proved his ability across the past two seasons with McLaren, collecting a total of 201 points and finishing on the podium twice. But at Ferrari, he faces a totally different challenge.
Sainz became one of the most popular drivers on the grid largely due to his extremely positive relationship with Lando Norris, but now away from that bromance, he has a serious task ahead of him to try and drag Ferrari back up the pecking order after the team's dismal 2020.
And it is going to be truly fascinating to see how he gets on with new team-mate Charles Leclerc. Their relationship appears to have made a very positive start, but as we all know, that can change completely once the season begins.
Ferrari say there will be no No.1 driver, but with their star prospect Leclerc tied down to the team by the longest contract ever handed out by Ferrari, is that actually going to be the case?
Both drivers have said the right things, they are putting Ferrari's progress ahead of their own potential battles, but Sainz and Leclerc are among the strongest drivers on the grid come race day, so if there is an opportunity to be seized, how long will the team game last?
Red Bull: Max Verstappen and Sergio Perez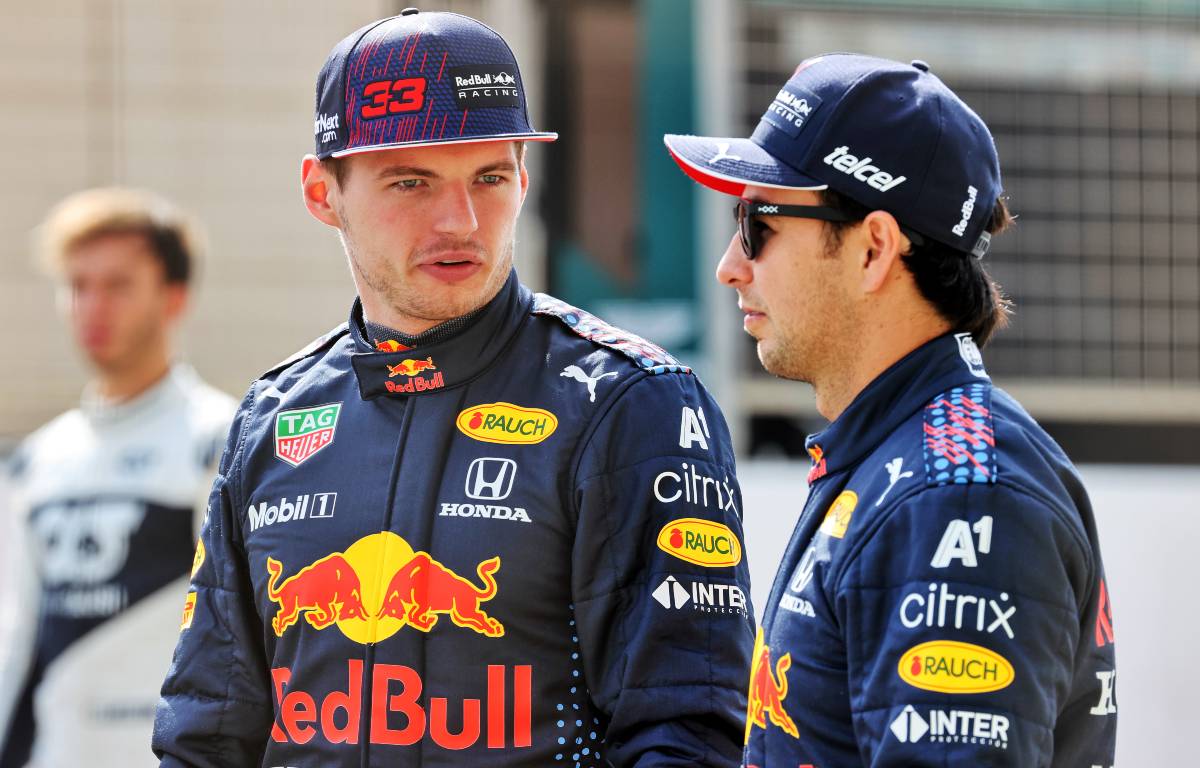 Will 2021 finally be the year that Max Verstappen has a genuine shot at the World Championship? The RB16B looked superb in testing, as did the Honda engine, but only once the season begins in Bahrain will we find out whether or not Mercedes' testing troubles were genuine or just crocodile tears from the seven-time double champs.
Over the past two seasons Verstappen has been a one-man army trying to take on Mercedes, but this time around Red Bull looked outside the box to give him a partner in that battle, step forward Sergio Perez.
A driver known for preserving his tyres as if he was paying for them himself, Perez is the guy you want if consistent points is the aim. But, is he really coming to Red Bull to support a Verstappen title push?
It seems Red Bull view Perez as a temporary option until their driver programme throws up a new star, evidenced by the one-year deal. So if the RB16B is really a title contender, it makes little sense for Perez to play the team game. If he wants to carve out a rosy post-Red Bull future, then winning a first World Championship would be the perfect way to do it.
Should Red Bull put themselves into title contention, then this promises to be a driver pairing that will produce fireworks.
McLaren: Daniel Ricciardo and Lando Norris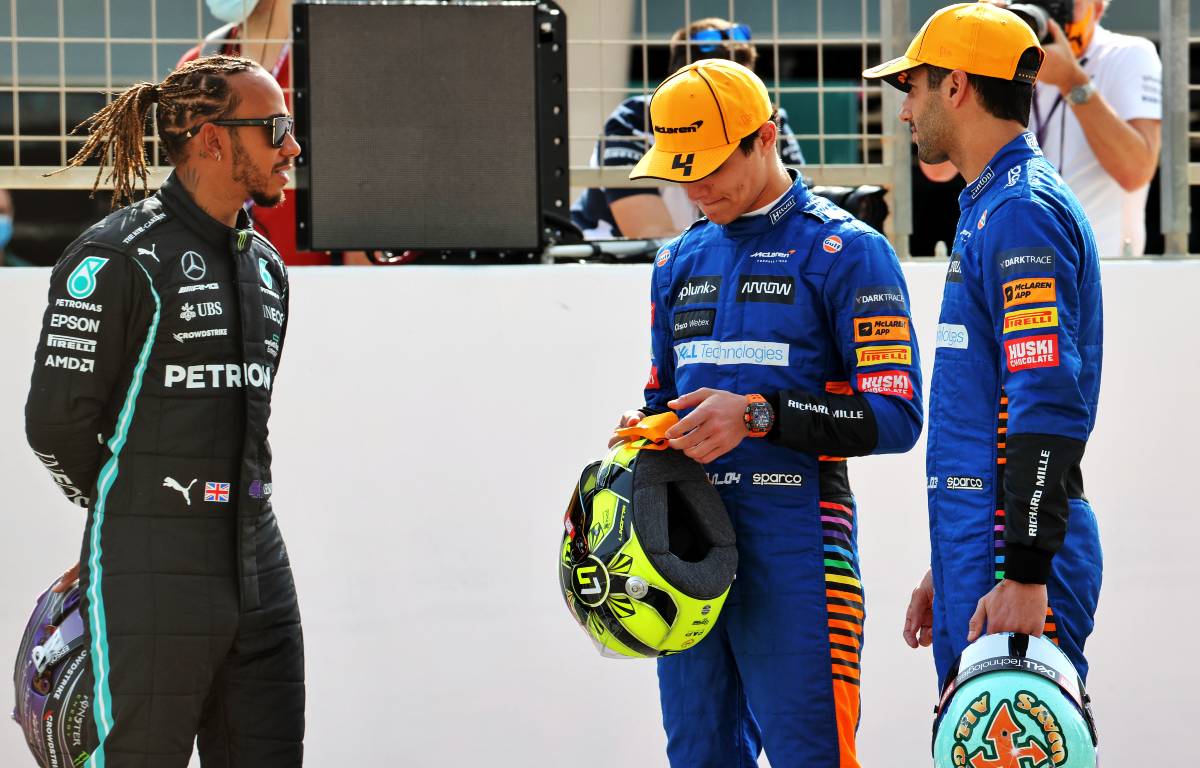 While Red Bull have their eyes on the title, a team seemingly working their way ever closer to that conversation are McLaren.
The Woking outfit's recent recovery took another step in 2020 with P3 in the Constructors' Championship, and now that there is a Mercedes power unit in the back of the MCL35M, they are expected to be closer to Mercedes/Red Bull.
What the team felt they were missing in previous seasons was race-winning experience, but now they have that in the form of seven-time race winner Daniel Ricciardo.
Now into his 30s, the Aussie knows time is slowly ticking away to bet on the right team to take him to the World Championship, but he truly believes McLaren are the ones to do it.
Alongside Ricciardo though is Lando Norris, a young driver who is now entering his third Formula 1 season despite being only 21 years of age.
McLaren CEO Zak Brown has challenged the Brit to lose that rookie feel, and the last thing he will want is to become the afterthought at McLaren while Ricciardo becomes the star of the show.
For much of their two seasons together Sainz and Norris were neck-and-neck, so we are eager to see how he rises to this new, exciting challenge.
Jamie Woodhouse
Follow us on Twitter @Planet_F1, like our Facebook page and join us on Instagram!