Back to life, back to reality for Mercedes?
After being absent from the calendar in 2020, Formula 1 heads back to the Circuit Paul Ricard for the French GP in the first leg of the season's first triple-header of race weekends.
The first back-to-back-to-back weekends of the season will start in France in what will be a return to a 'normal' racing track after two street races in Monaco and Baku respectively.
Paul Ricard's arrival on the calendar in 2018 saw an end to a decade-long absence of a French Grand Prix after Magny-Cours dropped off the calendar, with the two runnings of the race so far at Le Castellet both being comfortable Mercedes victories.
Off track, the 'flexi-wing' debate may come to the fore once more as the FIA's new, more stringent testing surrounding rear wing stability will come into force this weekend in France – which may raise concerns of cars being ruled as illegal under the new regulations.
The slanging match between Red Bull's team principal, Christian Horner, and his Mercedes counterpart, Toto Wolff, has escalated in recent weeks about the legalities of each other's cars, and this weekend we will find an answer to the discussions that have been continued background rumblings in the paddock.
On track, however, here are the main talking points ahead of the weekend in the south of France:
Baku to the drawing board for Mercedes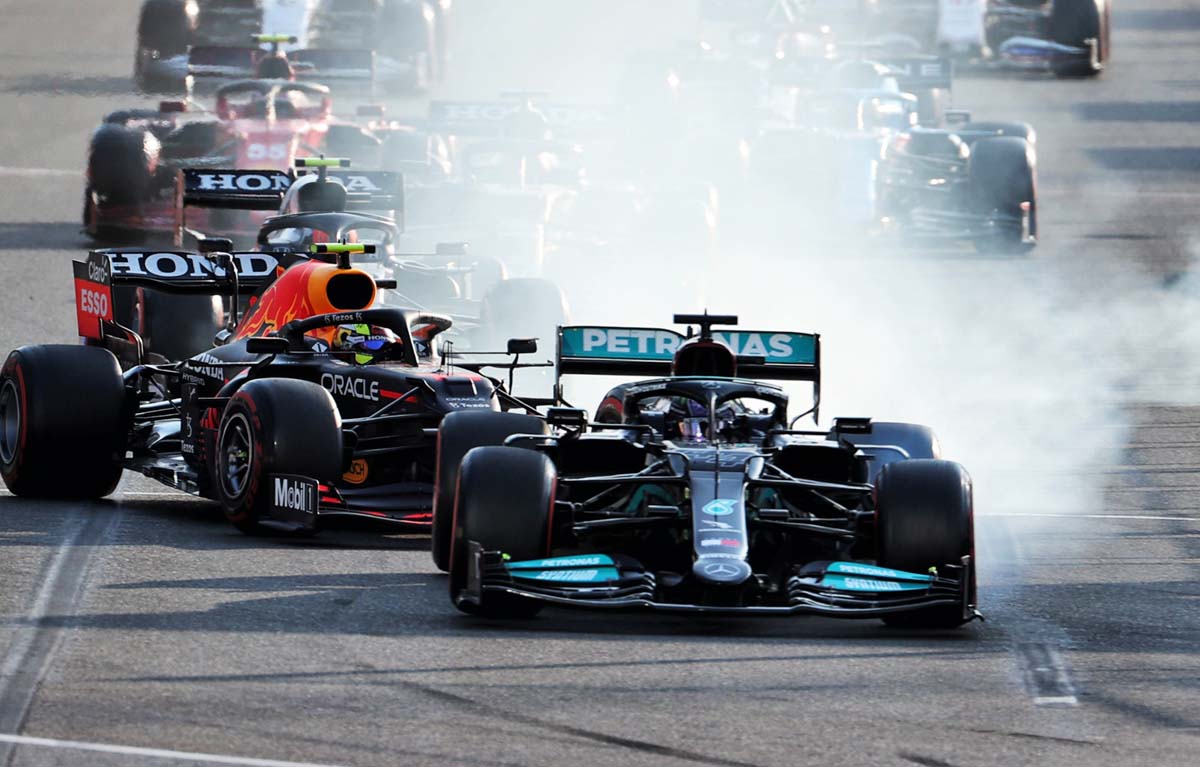 Mercedes didn't look like themselves at all throughout the weekend in Azerbaijan. From being outside the top 10 in practice to Sir Lewis Hamilton managing to wrestle his car into contention among a torrid time for team-mate Valtteri Bottas, to then have both cars finish outside the points was a big setback for the Silver Arrows.
While Hamilton didn't lose any ground in the title battle, the team slipped 26 points behind Red Bull in the fight for the Constructors' Championship.
This could reasonably be the first time in the turbo hybrid era that the team have had two off-colour races in a row, so arresting that decline and getting back on track will be the main aim for a team that has appeared more comfortable on 'traditional' tracks than their Red Bull rivals so far this season.
Check all the latest 2021 teamwear via the official Formula 1 store
Azerbaijan podium winners flying high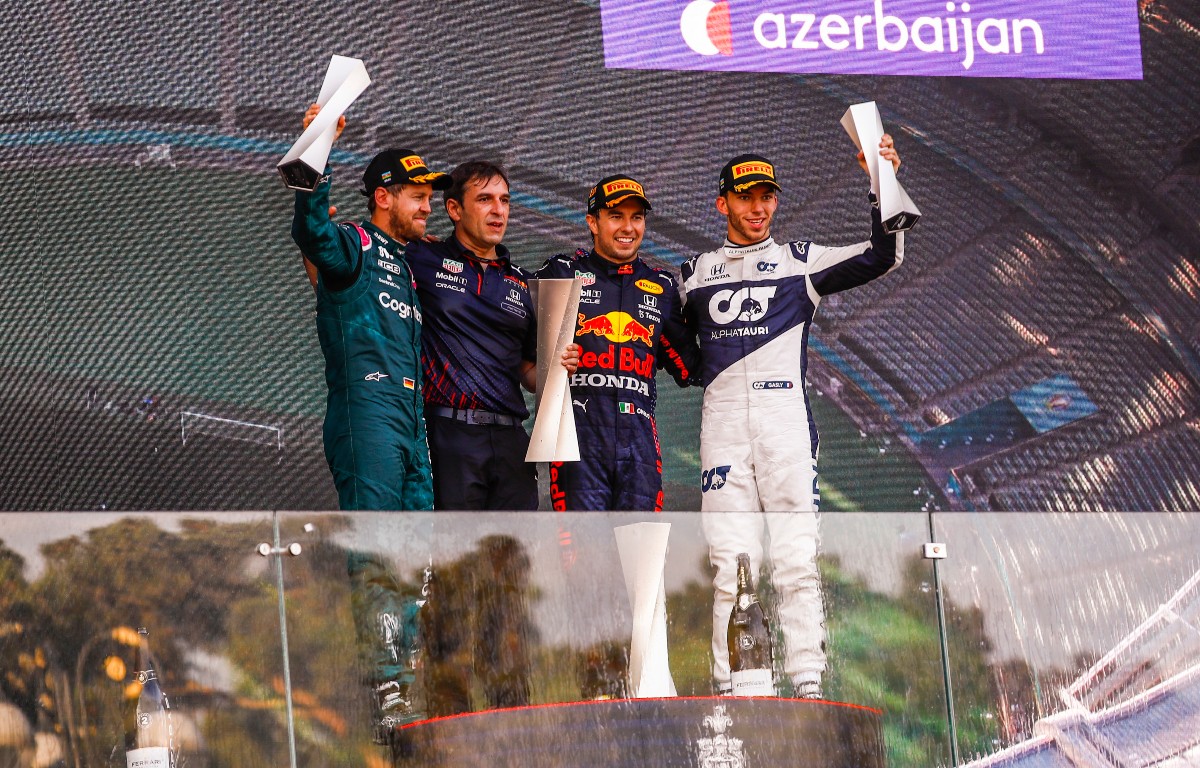 The surprise top three of Sergio Perez, Sebastian Vettel and Pierre Gasly was just one of the storylines to come out of Azerbaijan, and the trio will be floating into France this weekend off the back of each driver's first top-three finish of the season.
For Gasly, he enthused that heading back to France for his home race will feel "pretty special" now that he is also a race winner in Formula 1. He has shown his worth at AlphaTauri this season and has arguably been driving better than ever – with a points tally nearly four times that of team-mate Yuki Tsunoda heading into the weekend.
Four-time World Champion Vettel has finally begun to look at home inside his Aston Martin, taking 28 points out of the two recent street races and looking like he is starting to have the upper hand over Lance Stroll in the team after having a few races to settle in.
Perez showed his mettle throughout the Baku weekend and, if he hadn't already, he now looks the part as a Red Bull driver. He topped two practice sessions and, despite a disappointing qualifying, worked his way up the field and was there to pick up the pieces after Max Verstappen's crash and take a victory in only his sixth race with the team.
Encouraging signs for all three, then, as the F1 circus heads to France.
Can Ferrari keep up their momentum?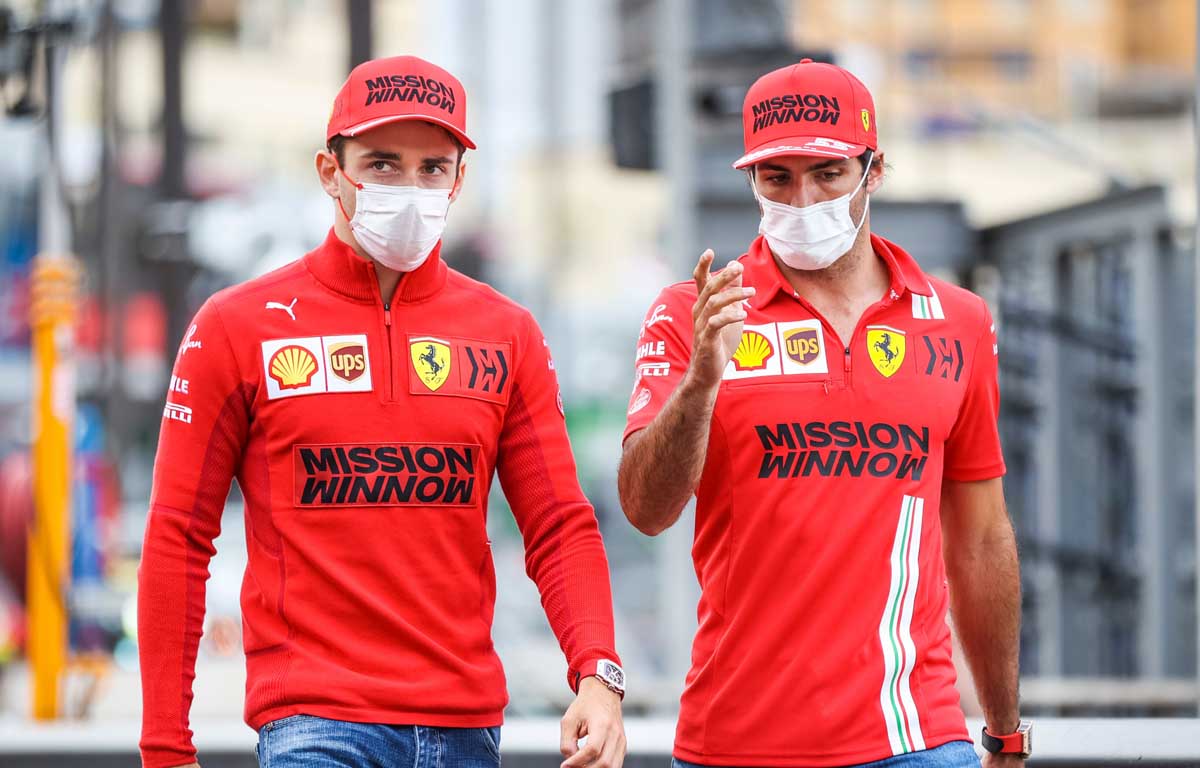 Ferrari's strength around the streets of Monaco and Baku appeared unexpected at first, with Charles Leclerc taking pole position at both races ahead of the more fancied Red Bull and Mercedes cars.
While Leclerc could not keep hold of the lead or a podium place in Baku, the seemingly newfound speed of the SF-71 on street tracks was a good indicator of the team's progress from their disastrous 2020 campaign.
Carlos Sainz looked up for the fight in Azerbaijan after his podium in Monaco, but his hefty lock-up into Turn 8 in Azerbaijan meant his race became more about damage limitation than pushing for another top-three finish.
Back in more familiar surroundings this time around, it will be interesting to see how Ferrari stack up against McLaren after taking P3 in the Constructors' Championship away from the Woking-based team.
Big points up for grabs in midfield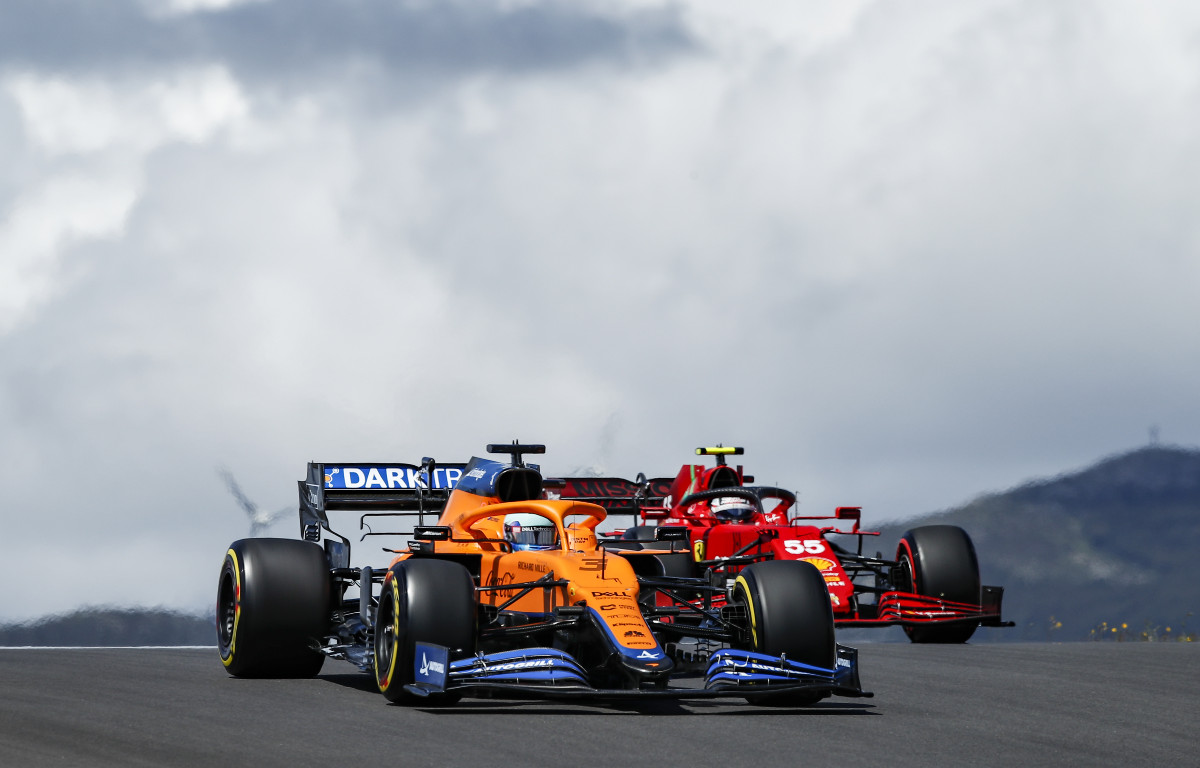 With the different challenges required for street circuits, McLaren team principal Andreas Seidl admitted that he still isn't fully sure how the midfield pecking order stacks up at this moment in time.
After being out-paced by Ferrari in the last two Grands Prix, McLaren will aim to get back on par with the Scuderia in France – but other teams don't appear to be far behind.
Alpine showed a strong step in performance in Azerbaijan in particular, with a vintage Fernando Alonso performance in the two-lap dash to the line seeing him jump up four places in the race to come home P6 in his best finish since his return to F1.
Vettel and Gasly's podium finishes were evidence enough that Aston Martin and AlphaTauri can count themselves as being in the mix for solid hauls of points, and Alfa Romeo have pulled themselves closer to the battle as well.
If Mercedes' struggles continue and the competitiveness in midfield continues, who's to say another surprise face can't make their way onto the podium come Sunday afternoon?
Can Le Castellet produce good racing?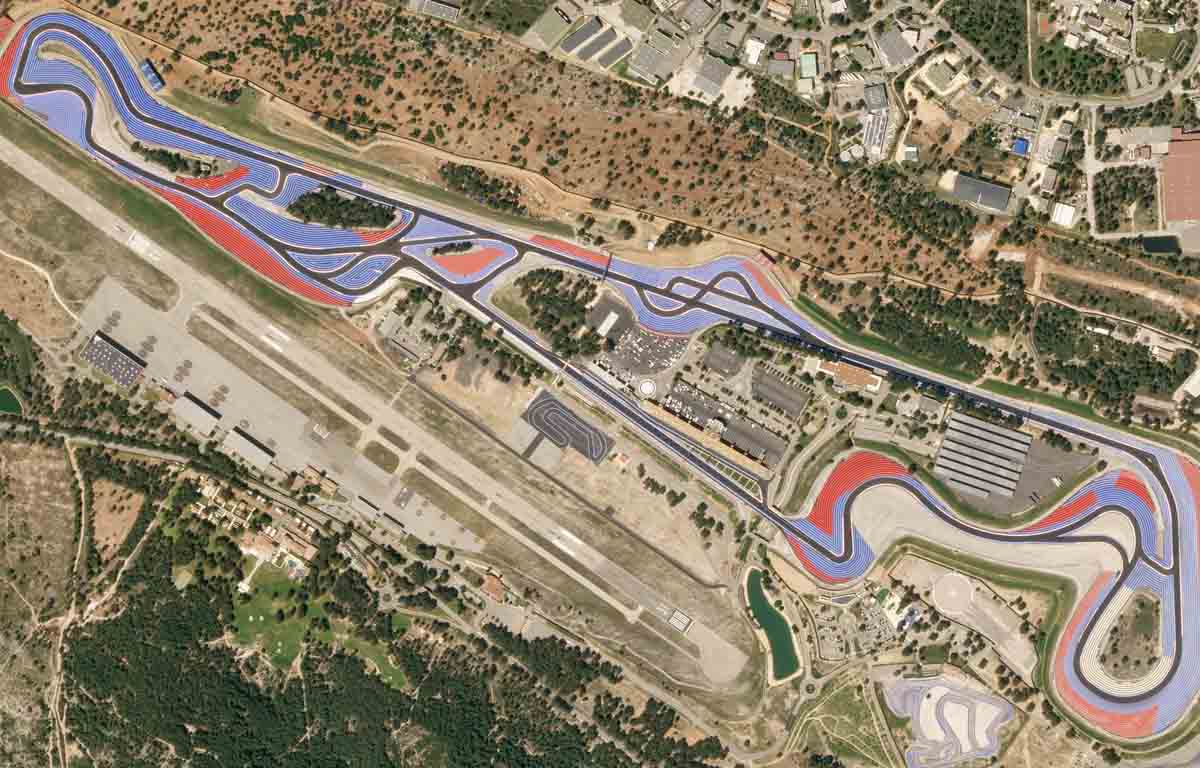 Unfortunately, recent evidence on the subject would suggest probably not very much.
Mercedes' dominance in 2019 meant it was a routine victory for Hamilton last time Formula 1 visited Paul Ricard, as well as a strung-out field behind them, but their continued duel with Red Bull could be enough to whet the appetite in the hope of another race-long duel between the teams.
The breaking up of the 1.8km Mistral Straight with a chicane has previously opened up debate about whether or not that has a negative impact on overtaking heading into the flat-out Signes corner, with cars unable to reach the speeds of which they may otherwise have been capable on the 3.6 mile circuit.
The circuit flows with plenty of medium and high-speed corners, but the lack of a corner with a consistent overtaking opportunity coupled with the neutering of the Mistral Straight isn't likely to help in the quest for entertaining racing.
Hope springs eternal, however, and a capped audience of 15,000 spectators per day watching the action live will be hoping for an interesting weekend of racing on the Cote d'Azur.
Henry Valantine
Follow us on Twitter @Planet_F1, like our Facebook page and join us on Instagram!