Driver ratings from the French Grand Prix
For the first time since it returned to the calendar, the French Grand Prix delivered, and so did a number of drivers…
Here's how we've rated every driver's performance at the French Grand Prix…
Max Verstappen: After being robbed of 25 points in Baku, Verstappen was on a mission to make amends this time around, and did so with yet another excellent drive.
Things didn't get off to a good start as he made a mistake to surrender the lead to Hamilton, but he displayed excellent pace to pull off the undercut and get back ahead of the Brit.
Admittedly, his win was in large part due to the strategy that his team opted to put him on, but he still executed it to perfection, and that was no mean feat.
To win, he had to find the perfect balance between being quick enough to catch the two at the front and making his tyres last. Oh, and he had to overtake two Mercedes.
He did all of the above perfectly to really take charge in the title fight with a thoroughly impressive weekend that included pole position too. His mistake at the start is the only thing stopping him from getting a perfect 10. 9
Lewis Hamilton: He may have lost out to Verstappen on both Saturday and Sunday, but Hamilton's driving across the weekend was by no means poor.
After missing out on pole position by a decent margin, he quickly made amends in the race by making a strong start and taking the lead. The Brit stayed ahead fairly comfortably too displaying some impressive pace. And then came the pit-stops.
He wasn't quick enough to fend off the undercut from Verstappen, but once the Dutchman pitted again, tyre preservation rather than pace became the priority. He did as well as he possibly could in that department, making his hards last until the end, and he was pretty fast too all things considered, but it wasn't enough.
Given that his team opted to put him on a one-stop strategy, there really isn't much more he could have done to try and win. 9
Sergio Perez: After a slow start to proceedings, Checo ultimately delivered the exact sort of performance that Red Bull need from him.
He was unable to match the front three's pace in qualifying, and that looked to be the case again at the start of the race. What he lacked in speed though, he made up from in tyre management, with him able to go longer than the others on his first stint.
That proved crucial, allowing him to only have to pit once but also giving him better pace than the Mercedes drivers towards the end. He used it to pass Bottas and secure his second podium in a row.
There is still room for improvement when it comes to outright pace, particularly on Saturdays, but the Mexican can still be happy with his day's work. 8
Valtteri Bottas: Prior to the business end of the weekend, Bottas looked to be the stronger of the Mercedes drivers, but didn't quite have what it took when things mattered.
He finished close behind Hamilton in qualifying and stayed there for the entirety of the race which is at least a lot better than how things went for him in Baku. There were even times where he looked as quick if not quicker than the Brit.
It was a strategy that he didn't want to be on that lost him a podium place, and you can't help but feel sorry for him given he was only put on it to be a roadblock in service of Hamilton. He wasn't a good one either, making a mistake to let Verstappen through.
There's no doubt that it was a much-improved display from the Finn all in all, but he wants to avoid being the rear gunner again, he just needs to be that bit quicker. 7.5
Side by side. 🤝

That's P5 for Lando and P6 for Daniel at the #FrenchGP. 🇫🇷🏁

More points on the board to mark a great weekend of racing for the team. 👏 pic.twitter.com/SEWohncbQs

— McLaren (@McLarenF1) June 20, 2021
Lando Norris: Another race, another top-five finish for Lando. What a wonderful start to the season he has had.
The early stages of his Sunday were scruffy, to say the least. He made a poor start to lose two places and then went off track trying to get back ahead of his team-mate. He kept his head down though and recovered in style.
Like Perez, he managed his tyres well enough to go a bit longer on his first set of tyres, and that paid dividends later on in the race as he had more pace than any other midfield driver and began to fight his way back through the order.
The racing on display in his battle with Gasly was great, as were the rest of his moves. As has often been the case this year, it was simply a very impressive weekend from the McLaren man. 9
Daniel Ricciardo: Ricciardo desperately needed a good race in France, and he got one. Maybe even his best since he joined the team.
Starting in P10, he made a great start, braking late to gain a few places, and then stayed ahead of his team-mate on merit, also passing Alonso with a nice move.
He wasn't as strong on the hard compound tyre, but while he had to move aside for his team-mate, who was on a better strategy, he did still beat the rest of the midfield drivers and pulled off a fair few overtakes.
We thought the real Ricciardo was back after the Spanish Grand Prix, but that proved to be a false dawn. If he maintains the level he was at in this race, he'll be here to stay this time around. 9
Pierre Gasly: He may have finished a place lower than where he started, but Gasly still drove a very good race nonetheless.
The Frenchman did as much wheel to wheel racing as anyone in the race, being aggressive but fair in a battle with Norris and passing Ocon and both Ferraris on his second stint.
He didn't quite have enough pace to stay ahead of the McLarens which he would have been a bit disappointed about, but it was otherwise a great day for him. 8
Fernando Alonso: In Baku, Alonso banished some doubts about whether he's still got it, and he did so again at Paul Ricard.
As per usual, the Spaniard made one of the best starts of anyone, gaining two places. He soon started to struggle with his tyres though and got passed by both McLaren in quick succession.
He steadied the ship after pitting, holding off those behind him and passing Leclerc and Sainz to score a decent haul of points. 8.5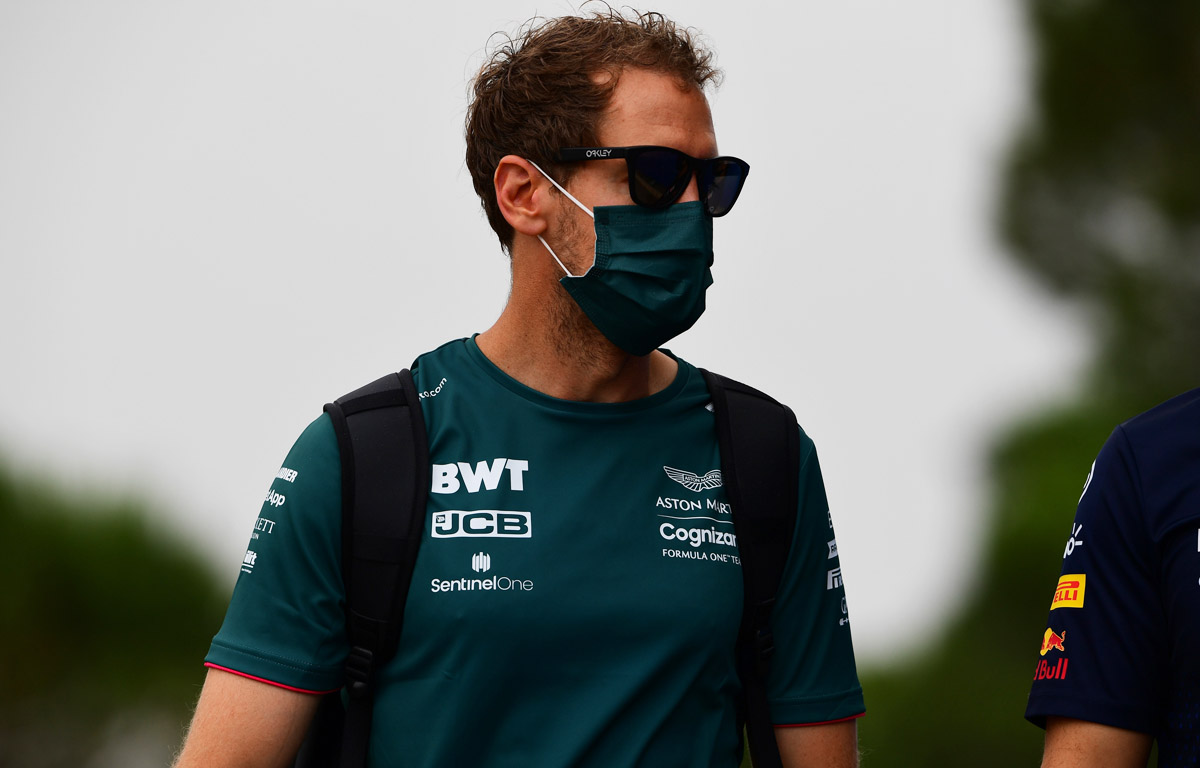 Sebastian Vettel: Alonso wasn't the only former World Champion in the midfield to enjoy a good day as Vettel fought his way into the top 10.
Well, actually, there wasn't too much fighting, as it was mainly strategy that saw him move up the order. The German started on the hard tyre and did excellently to make them last 38 laps without being a complete slouch.
He rejoined in P11 and got back into the points quickly at the expense of his former team. Seven rounds in, he's starting to look like his old self again. 8
Lance Stroll: Stroll went somewhat under the radar in the race, but given he started nine places up on where he finished, that's perhaps a bit unfair on him.
He was unlucky to go out in Q1 on Saturday, and felt that he'd need some help from the elements to score points. He didn't get it, but thanks to some great driving, did so anyway.
The Canadian steadily made his way through the field during his first stint, gaining five places in the first few laps and continuing to do so as others pitted before him. When he finally came in himself, he rejoined in P12 and got past Tsunoda and Sainz to score a point.
Given where he started, it was simply a fantastic result for him, he'll just be ruing his bad luck on Saturday. 9
Carlos Sainz: After an excellent qualifying performance, Sainz would have been aiming to score big points, but just didn't have the car for it.
That didn't immediately look to be the case as the Ferrari driver held position in P5 for the early stages. Soon though, his tyres began to grain faster than anyone else's, causing him to lose places. It was the same story after he pitted, with him being nowhere near as quick as those around him.
Given that Leclerc also had a poor race, it's fair to assume that his issues were caused more by his car than his driving,  but either way, it was a very disappointing Sunday after an immensely impressive Saturday. 7
George Russell: After one of his less spectacular Saturdays, this was, at first glance, a pretty standard race for Russell. He went under the radar, drove well, gained a few places but ultimately didn't score points.
This was an even better result than it looked though given that no drivers retired or had any major incidents. He finished ahead of a lot of better cars on merit alone.
You'd have to think that, if he keeps driving at this level, his first top 10 finish with the team will surely come before he most likely moves onto bigger things. 8
Yuki Tsunoda: This was a weekend of two halves for Tsunoda, and the bad half cost him dearly.
In a car that had enough pace to make it to Q3, he made yet another error to crash out in Q1 and have to start the race from the pit-lane.
Given that, it was an admirable recovery driver as he quickly cleared the backmarkers and even got some midfield drivers, but it was all for nothing due to the sort of mistake that he really has to cut out. 5.5
Esteban Ocon: With it being his home race and coming just after he signed a new contract, Ocon would have headed into the weekend on top of the world, but it didn't help his driving.
His strong qualifying streak ended as he was beaten by his team-mate and failed to make it into Q3. His race wasn't much better with the Alpine man never really threatening the top 10.
Everybody has off weekends, but he needs to make sure they don't become a recurrence now or people will start to question the team's decision to keep him, especially with Gasly impressing so much. 5.5
Antonio Giovinazzi: There were a few drivers we don't think we saw once during the race, and Giovinazzi was one of them.
Looking at his result though, he beat his team-mate on both Saturday and Sunday and didn't finish behind many in slower cars or beat many with faster cars. We'll call it just above average. 6.5
Incredibly difficult race today, we will work as much as possible to understand the issues of today's race and we will come back stronger in Austria. pic.twitter.com/qiaLV5iP9O

— Charles Leclerc (@Charles_Leclerc) June 20, 2021
Charles Leclerc: Is it 2020 again? Leclerc must have felt like it was as he rapidly dropped down the order in the closing stages of the race.
Like with Sainz, that was due to the fact that the Ferrari destroyed its tyres more than any other car, so there wasn't a huge amount he could do, but it wasn't exactly the best weekend for him in terms of his driving anyway.
He was soundly beaten by his team-mate in qualifying and never really looked great on Sunday. All in all, a round to forget. 5
Kimi Raikkonen: The same can be said for Kimi. Bad luck knocked him out of qualifying in Q1, and he couldn't make much progress on race day. Maybe things would have been different if not for the Red Flag on Saturday, but being second best to your team-mate in both quali and the race is never good. 5
Nicholas Latifi: Things looked pretty good early on in the race for Latifi as, after not being miles away from Russell in qualifying, he even managed to get ahead of him at the start of the race. After that, the Brit got ahead and pulled away as he always tends to. It turned out to pretty much be business as usual for Latifi in the end. 6
Mick Schumacher: On the plus side, he made it to Q2, didn't crash in the race and beat his team-mate again. On the downside, he did crash in qualifying and couldn't really challenge Latifi. Still, generally a fairly positive weekend for Mick. 6.5
Nikita Mazepin: Mazepin didn't have a terrible one either by his standards. He didn't spin in the important sessions and didn't p*ss off too many drivers, although his team-mate wasn't happy with his move at the start. He was still not on the German's level in terms of pace though. 5
Finley Crebolder 
Follow us on Twitter @Planet_F1, like our Facebook page and join us on Instagram!