George Russell is preparing for his third season in Formula 1, a year which will define his Mercedes and F1 future.
The Briton is a very curious case of statistics not painting the full picture, but the reality is he has been bogged down with a car not capable of scoring points under normal circumstances.
In some ways, his arrival in Formula 1 came at the wrong time.
A star of GP3 and Formula 2, winning those titles back-to-back, the Mercedes-managed driver was clearly ready for Formula 1 in 2019, but his signature with Williams on effectively a three-year loan deal coincided with the team's slump to the back of the grid.
So the best way for Russell to prove himself has been to beat his team-mate, a challenge he has certainly risen to on Saturdays with no driver on the other side of the Williams garage bettering Russell so far.
He was also a regular name in Q2 throughout 2020, an achievement which certainly outperformed the Williams machinery.
That being said, the one criticism which had stuck with Russell was his inability to truly capitalise on an opportunity come race day. In 2019, on a bonkers afternoon at the Hockenheimring, it was Robert Kubica who scored Williams' only point of that season, while last year Russell binned the FW43 behind the Safety Car at Imola when his first points in Formula 1 were in sight.
A devastated Russell knew opportunities like Imola were rare due to the limitations of his car, but later that year the door was thrown wide open as the biggest moment of his racing career arrived.
After Sir Lewis Hamilton returned a positive test for COVID-19, Mercedes drafted Russell in for the Sakhir Grand Prix.
Suddenly Russell went from having the slowest car on the grid beneath him to the dominant one, and to put the W11 P2 on the grid for race day was already an over-achievement given the circumstances.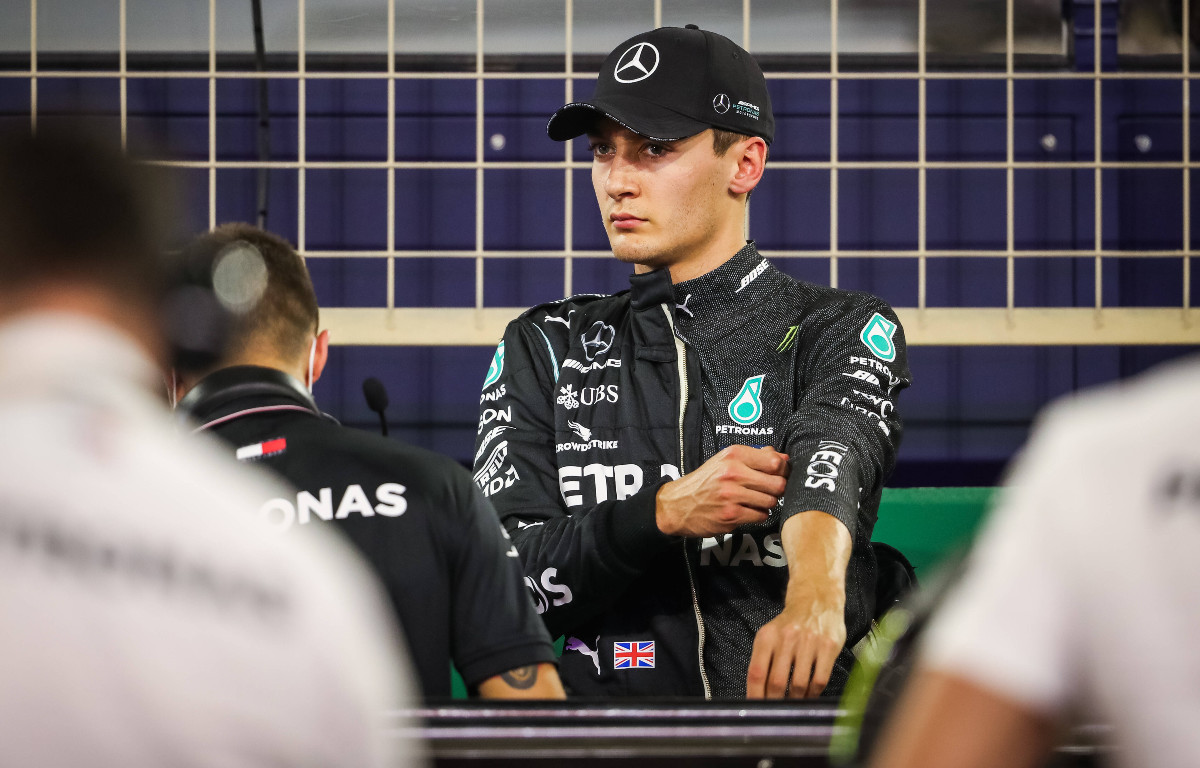 "I said to him [Russell] 'if you end up in the first four, second row of the grid, that's already a fantastic result'," said Mercedes team boss Toto Wolff as he reflected on Russell's qualifying performance in Sakhir.
"If a McLaren or a Ferrari jumps you and it's P5 then it's equally great, nothing more is expected'."
We all knew Russell could deliver on a Saturday, though. Where the question mark remained was his race craft.
Russell again answered that emphatically though by taking the lead from team-mate Valtteri Bottas into Turn 1, and if it had not been for a botched pit stop and later a puncture, Russell may well have made it one race, one win for Mercedes. At least he was off zero points in Formula 1 now having finished P9.
With that performance, the calls grew louder for Russell to be handed the job permanently with Hamilton coming to the end of his contract at that time, while Bottas' Sakhir performance was a huge disappointment.
"We know that we [will] race next year with Lewis and Valtteri," was Wolff's response.
"Where we are in 2022 is all going to depend on where our own season in '21 is going to go and not by George's performance on an oval in Bahrain."
And of course, since those comments the Formula 1 landscape come 2022 has become far less clear for Mercedes.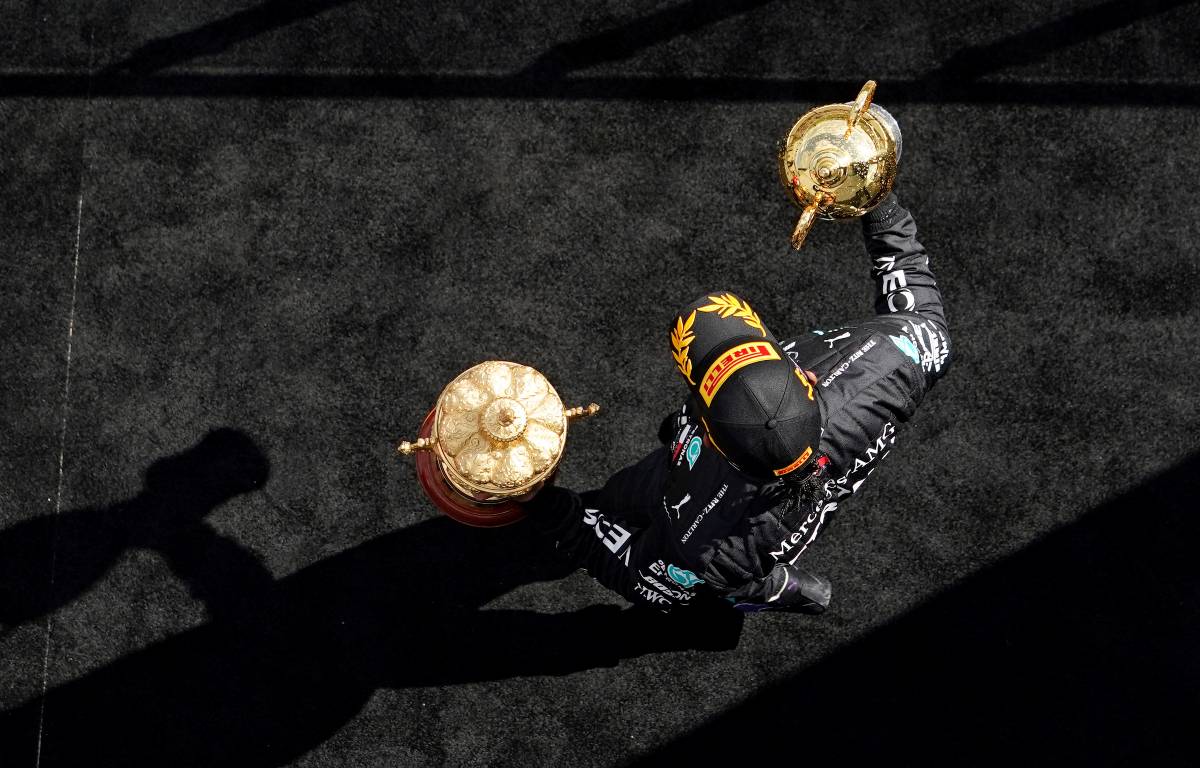 Driver and team face coverings are available now on the official Formula 1 store!
Hamilton has signed new terms but it is only a one-year contract, which means again his seat is not secured for 2022. Bottas' rolling one-year deals continue, so the Finn also is not tied down for 2022.
And for Russell, the forthcoming campaign is the final year of his three-season loan at Williams. So basically, Mercedes have no driver commitments at all.
What Russell has now then is a clear sight of goal in front of him, and Wolff has already made it clear what he expects from his protege if he is to make himself a contender for that final promotion.
"Winning Formula 1 Championships is about making the least amount of mistakes. And that only comes with routine and experience," Wolff told Motorsport.com.
"Mercedes expects these kind of sustainable performance levels. And that's why you need to give young drivers time.
"Because as exuberant as they may be perceived after the performance that we've seen [at the Sakhir GP] from George, at the same time young drivers will be criticised, and criticised quickly, when they make mistakes in such a high-pressure environment like a top team.
"That's why making experiences like at Imola, and the learnings from that, are very important to form a driver that can perform at a sustainable high level."
The pecking order in Formula 1 is expected to remain rather stable for 2021 since large parts of the 2020 chassis have been carried over, while a token system is in place to limit development.
So, simply what Russell needs to do is continue to outperform his car. The FW43 has become the FW43B, so Russell will be chasing a repeat of his regular visits to Q2 and if he can comfortably keep Nicholas Latifi at bay again over a record 23-race season, it would leave Mercedes with no doubt who the star of that show is.
And of course COVID-19 continues to inconvenience Formula 1, already forcing several drivers into self-isolation and causing multiple 2021 calendar changes in the off-season, so it is feasible Russell may even get another shot in the Mercedes before 2022.
But while Russell logically would be the driver to take a full-time Mercedes seat if one went spare, not for one minute would he be the only driver interested in filling it.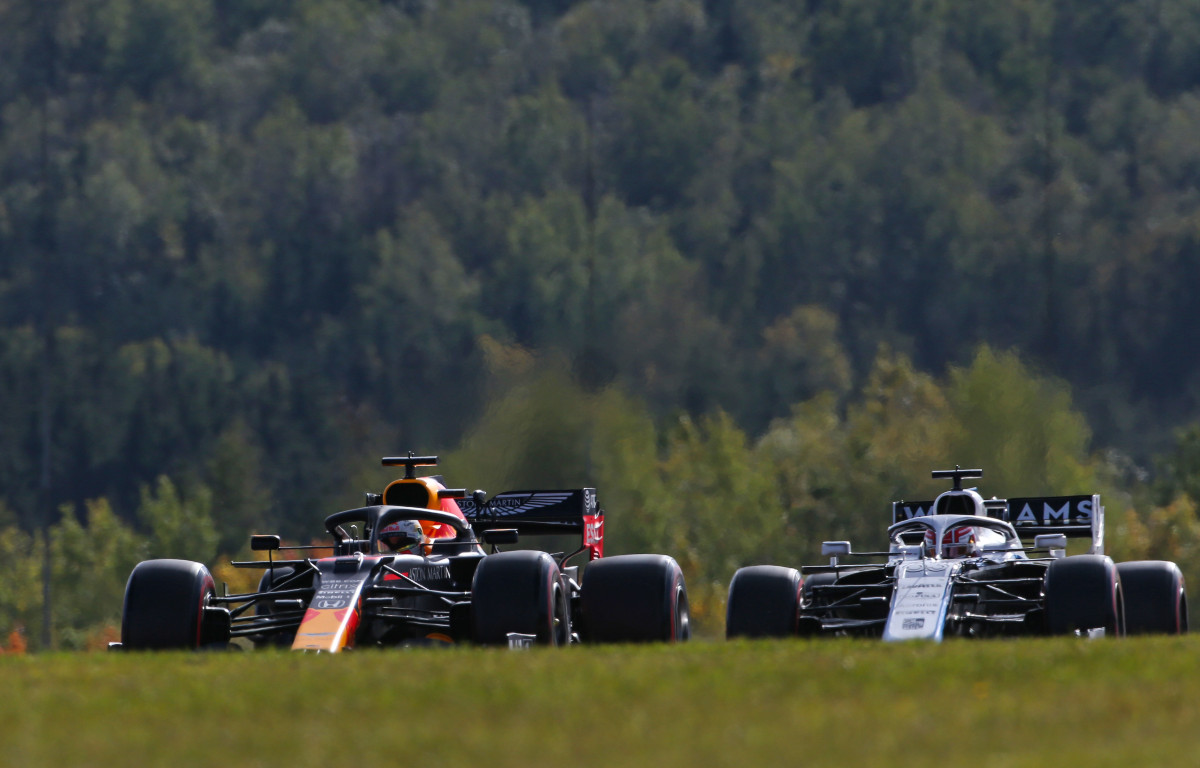 Mercedes have now won seven Drivers' and Constructors' Championships on the trot and even though the new regulations for 2022 could bring about change at the Formula 1 summit, nobody has a crystal ball and so there is no better benchmark for the drivers than Mercedes when plotting that next career move.
F1 pundit Martin Brundle recently explained to Sky F1 that he suspects "one or two other bandits like Max Verstappen could be on the market", and Wolff is known to be an admirer of Verstappen's talent with Mercedes having chased him as a junior before the Dutchman chose to proceed with Red Bull.
Verstappen, of course, has a huge advantage over Russell. With Red Bull, Verstappen has a far more competitive platform to prove his talent, finishing P3 in the 2020 Drivers' Championship and taking two race wins, comfortably the closest challenger to Mercedes.
So Russell will need a near-flawless season with Williams to prove he is worthy of joining the Silver Arrows squad.
He has the bonus of already being in the Mercedes ranks whereas to secure Verstappen, Mercedes would have to negotiate the tricky process of freeing the Dutchman from his Red Bull contract.  But if mistakes like Imola creep in again, Wolff may decide Russell is not ready. And just like that, the opportunity could be gone.
Twenty three races means a lot of chances for Russell to impress, but also a greater risk of that one nightmare race which casts doubts.
So, 2021 has to showcase the fastest and most consistent George Russell we have seen yet, as it literally will define his future career path in Formula 1.
Jamie Woodhouse
Follow us on Twitter @Planet_F1, like our Facebook page and join us on Instagram!