2021 Max is unlike anything Hamilton has faced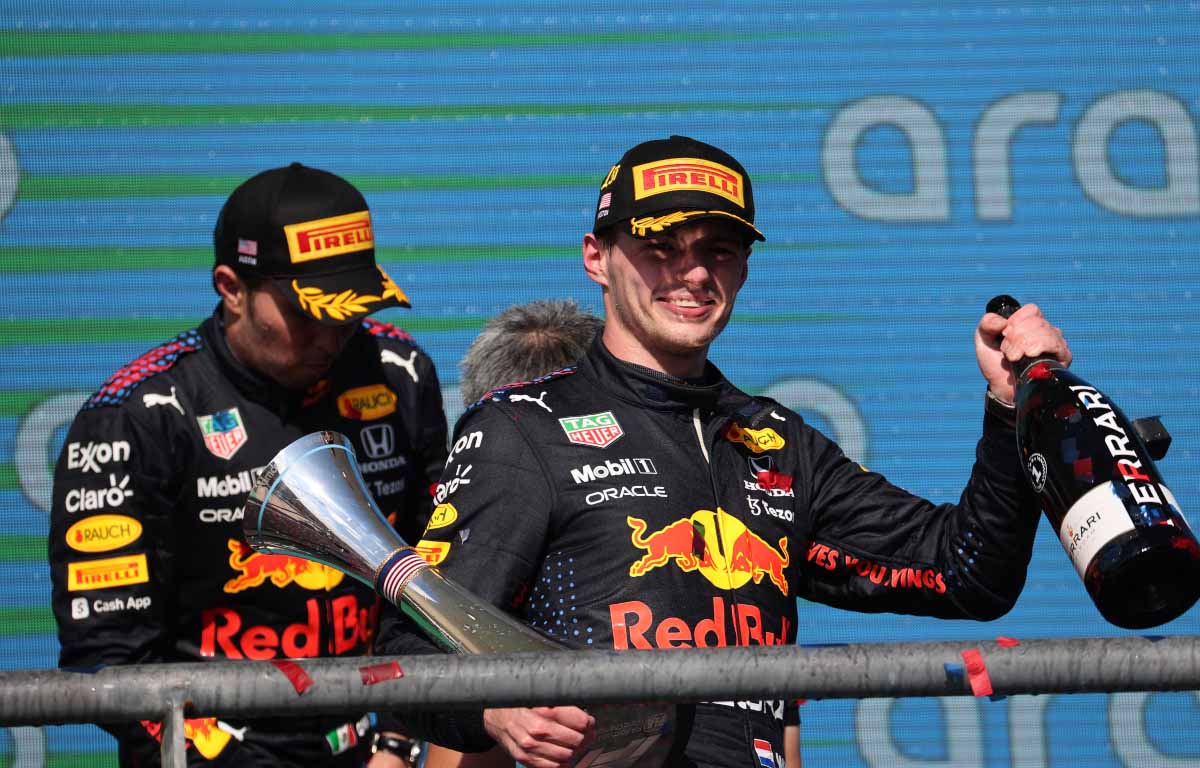 There comes a point in a Formula One driver's career when, oozing so much speed and self-confidence, they begin to have the look and feel of a World Champion.
For Max Verstappen, that day came at the Dutch Grand Prix at the start of September.
Max had performed in front of large and expectant crowds before, of course, winning at Red Bull's own circuit in Austria a total of four times (twice in 2021) and securing a victory of sorts in his second home race at Spa the previous weekend.
But Zandvoort felt different.
This, after all, was the race always meant to revolve around him and one that only existed because of him, the event the Dutch fans and their devotion to Verstappen had deserved since his F1 debut in 2015.
The compact and high-downforce nature of Suzuka's younger sibling favoured Red Bull, no doubt, but there was still a job to be done and plenty of potential – with Verstappen embarking upon the climb to the crescendo of his first championship challenge at the tender age of 23 – for it to go terribly and embarrassingly wrong.
Rather than conducting the human heat of the 72,000 spectators in the style of Lewis Hamilton at Silverstone, however, Verstappen simply ignored it.
There was a businesslike quality – call it a robotic Red Bullness – about Verstappen at Zandvoort as he came through the clouds of orange smoke to convert a routine pole position into a routine win, politely acknowledging the crowd without ever being carried away by them.
They came, they saw, he conquered.
Cutting the cord to his emotions has been a recurring theme of Verstappen's 2021 season, allowing him to treat those two imposters, victory and defeat, just the same.
Just as he refused to be fazed by the festival atmosphere at Zandvoort, so he declined to take Pirelli's tyre failure in Baku – costing him a certain 25 points – as a personal insult, instead finding comfort from his pace and winning each of the following three races.
That clarity of thought and inherent level-headedness has seen Verstappen develop a total immunity to pressure, which was again highlighted in the closing stages of a United States Grand Prix in which he further underlined his status as a World Champion in all but name.
Winners at @COTA in the turbo hybrid era:

2014 – Mercedes
2015 – Mercedes
2016 – Mercedes
2017 – Mercedes
2018 – Ferrari
2019 – Mercedes

2021 – Red Bull

What. A. Drive. 👏👏👏#USGP #F1 pic.twitter.com/YwuD460EIf

— PlanetF1 (@Planet_F1) October 24, 2021
Perhaps Verstappen's greatest achievement of 2021 has been to gradually eradicate the jeopardy in the air whenever he has found himself in the lead of a race.
In previous years, with Verstappen slightly more impetuous and the Red Bull package slightly weaker, there was an overhanging sense that – in an era of crushing Hamilton and Mercedes dominance – it was too good to be true, that trouble was only ever just around the corner.
Reality again appeared to be hitting Red Bull in the face at the Circuit of the Americas as Hamilton, on tyres eight laps younger – a significant difference under the hot Texan sun – caught Verstappen in the ferociously familiar fashion of Hungary 2019 and Spain earlier this year.
Yet Verstappen remained calm and recognised what was required, perfectly judging the delicate balance between keeping Hamilton behind and keeping his hard tyres in good enough condition.
When Hamilton hovered around a second behind in the final laps, Verstappen instinctively understood the importance of pushing hard through the first sector – his Sector 1 time on the last lap was the fastest of anyone all race – to deny him DRS assistance down the long back straight.
If remaining poised under the expectation of Zandvoort was one thing, keeping the King of COTA behind in those circumstances and with so much on the line was quite another.
His 18th career victory, and his eighth of 2021, was arguably his finest to date and yet another reminder that Verstappen is unlike anything Hamilton has faced before.
He will not, regardless of his occasionally spiky answers to those in the FIA press conferences craving another collision between the pair, waste energy picking fights a la Fernando Alonso in 2007.
He won't allow himself to be worn down in the way Nico Rosberg was – finally beating Lewis to the title in 2016 but, in career terms, dying trying – and he is surely not set to self-destruct like Sebastian Vettel in 2017 and 2018.
The potentially decisive significance of Austin is reflected in the Drivers' standings, with Verstappen now holding a 12-point lead over Hamilton with five races remaining – the largest advantage for either driver since July – when a Hamilton win would have seen him regain top spot by a single point.
Given Red Bull's historically strong record in the high altitude of Mexico, where Verstappen won with ease in 2017 and 2018, and Brazil, where he was on course to win comfortably until that collision with Esteban Ocon in '18 before making up for it a year later, the opportunity to take control of the title race is obvious.
And how will the thinner air of those venues affect a Mercedes team suddenly very nervous over the state of their power units, with Valtteri Bottas taking engine penalties in three of his last four races and relentless rumours of Hamilton requiring another before the season is over?
In that context, when the American leg of the calendar is completed it is not outlandish to envisage Verstappen's lead – with bonus points for fastest laps and the Interlagos sprint race handed out – being above the magic 25-point mark, affording him the luxury of retaining the championship lead even in the event of a DNF.
Hamilton, of course, remains an ever-present threat, and if there is growing concern at Mercedes High Performance Powertrains it is remarkable that Honda – given how it initially re-entered F1 in a cloud of smoke – is yet to suffer a serious engine problem in its farewell season.
But as in his 2016 defeat to Rosberg, there is an undeniable sense that Hamilton's litany of lost points in Baku, Budapest and the sprints of Silverstone and Monza – combined with Mercedes' stubborn refusal to compromise next year's program by maintaining development of the 2021 car – may have left him with too much to do in too little time.
In this fascinating study of psychology that has been the 2021 F1 title battle, Hamilton of all people has been the one to crack most frequently.
And it has left Verstappen with as clear a path as he could've wished for towards his first World Championship.
Pressure? What pressure?
A near-perfect weekend for Red Bull and Verstappen
Max Verstappen and Sergio Perez both drove superbly to give Red Bull a double-podium finish in the United States.