Monaco Grand Prix 2021: Time, TV channel, live stream
After a year away, Formula 1 returns to the streets of Monte Carlo for the Monaco Grand Prix, bringing a fierce title battle with it.
The COVID-19 outbreak meant that no Monaco Grand Prix featured on the 2020 calendar, the first time since 1954 that a World Championship had not passed through the principality.
But just as the world has evolved during these difficult times, so has Monaco, meaning we will welcome back this historic event with fans in the grandstands to watch all the action unfold.
The early rounds of the season have set us up nicely for a gripping title battle between Lewis Hamilton and Max Verstappen, and even though there is not much room to play with around this tight street circuit, the pair have shown multiple times already that they are not afraid to get their elbows out.
Here is everything you need to know ahead of the Monaco Grand Prix…
When is the 2021 Monaco Grand Prix?
Practice 1: Thursday May 20, 1130-1230 local time (1030-1130 UK time)
Practice 2: Thursday May 20, 1500-1600 local time (1400-1500 UK time)
Practice 3: Saturday May 22, 1200-1300 local time (1100-1200 UK time)
Qualifying: Saturday May 22, 1500 local time (1400 UK time)
Race: Sunday May 23, 1500 local time (1400 UK time)
Where does the 2021 Monaco Grand Prix take place?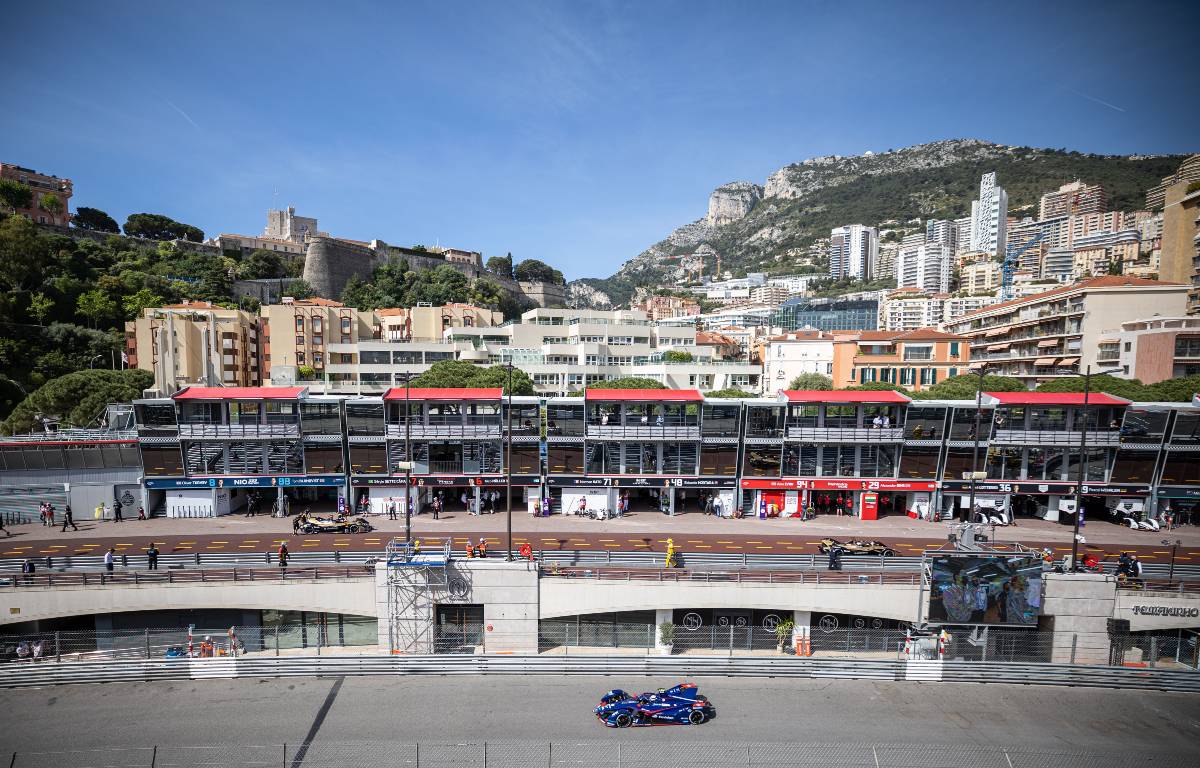 Arguably the most iconic stop on the Formula 1 calendar, the Monaco Grand Prix around the streets of Monte Carlo has been a staple of the Formula 1 calendar since 1950.
Featuring 19 turns, this street circuit is 2.074 miles of pure adrenaline as drivers must thread their cars with precision through the tight bends. Over the years we have seen many on occasions where judgement is out by just that fraction, with the end result commonly being race-ending damage.
Alongside the Indianapolis 500 and 24 Hours of Le Mans, the Monaco Grand Prix forms what is known as the 'Triple Crown' of motorsport, an achievement two-time Formula 1 World Champion Fernando Alonso has been chasing for years.
It's a good job that this event survives through the sheer spectacle of it, because when it comes to racing, overtaking is rarely seen. When an overtake is launched, it commonly involves the banging of wheels.
For several drivers Monaco is also a race around the area they call home.
Directions to the Monaco Grand Prix
It has been confirmed that 7,500 fans a day will be allowed to attend the race weekend in Monaco, with 3,000 then permitted on Friday as the teams and drivers take a rest day while the paddock remains open for other activities.
The best airport for flying to Monaco is Nice Côte d'Azur airport (NCE), just 30km from the principality, which is served by carriers with direct flights to more than 100 cities in Europe.
Driving to the Monaco Grand Prix from the United Kingdom is also popular. The cost of road tolls between Calais and Nice will set you back around €100, but on a plus side, another classic of the motor racing calendar, Le Mans, is roughly half way between the UK and Monaco. So that's as good of an excuse as any to have a little stop off there.
Once in and around Monaco there is an excellent motorway system, but there are tolls to pay.
High-speed TGV trains depart Paris for Nice both day and night. The trip takes 5-6 hours, so this is certainly a viable way of getting to the Monaco Grand Prix.
Don't rule out cruises either which sometimes roll in for the Monaco Grand Prix as part of the package. Even arriving by helicopter is an option.
The train station in Monaco (Gare de Monaco) is located on the hill behind the Sainte Devote corner.
Where can I watch the 2021 Monaco Grand Prix?
Pay-TV broadcaster Sky Sports will show the entire race weekend on its dedicated Sky Sports F1 channel. You can also access a live stream of the coverage via Now TV.
Free-to-air broadcaster Channel 4 will show extended highlights from qualifying and the race.
F1 TV Pro viewers can watch all the live action from Monaco. Please check to see if F1 TV Pro is available in your country.
Subscribers to F1's own app can hear radio commentary on the race proper from the BBC and access live data throughout every session.
PlanetF1 will carry live timing and expert commentary on every session of the race weekend, from FP1 on Friday morning to the race on Sunday afternoon.
The Monaco Grand Prix will be shown live on TV on the following outlets in other key markets:
United States: ESPN
Canada: RDS (French), TSN (English)
Australia: Fox Sports
France: Canal+, C8
Italy: Sky Sport F1, TV8
Germany: Sky Sport F1
Spain: DAZN
Netherlands: Ziggo Sport
Brazil: Band
Japan: DAZN
Click here for a full breakdown of where you can watch live Formula 1 action around the world.
What is the starting grid for the Monaco Grand Prix?
1 Charles Leclerc Ferrari 1:10.346
2 Max Verstappen Red Bull 0.230s
3 Valtteri Bottas Mercedes 0.255s
4 Carlos Sainz Ferrari 0.265s
5 Lando Norris McLaren 0.274s
6 Pierre Gasly AlphaTauri 0.554s
7 Lewis Hamilton Mercedes 0.749s
8 Sebastian Vettel Aston Martin 1.073s
9 Sergio Perez Red Bull 1.227s
10 Antonio Giovinazzi Alfa Romeo Racing 1.433s
11 Esteban Ocon Alpine 1:11.486
12 Daniel Ricciardo McLaren 1:11.598
13 Kimi Raikkonen Alfa Romeo Racing 1:11.600
14 Lance Stroll Aston Martin 1:11.642
15 George Russell Williams 1:11.830
16 Yuki Tsunoda AlphaTauri 1:12.096
17 Fernando Alonso Alpine 1:12.205
18 Nicholas Latifi Williams 1:12.366
19 Nikita Mazepin Haas 1:12.958
20 Mick Schumacher Haas
What are the odds for the 2021 Monaco Grand Prix?
Here are the leading odds from bet365:
8/11 Max Verstappen (Red Bull)
9/4 Charles Leclerc (Ferrari)
10/1 Carlos Sainz (Ferrari)
10/1 Valtteri Bottas (Mercedes)
11/1 Lewis Hamilton (Mercedes)
(Last updated Saturday May 22)
What is the weather forecast for the 2021 Monaco Grand Prix?
Thursday, May 20: 20c, sunny
Saturday, May 22: 19c, sunny spells
Sunday, May 23, 19c, light rain showers
Which drivers have won the Monaco Grand Prix?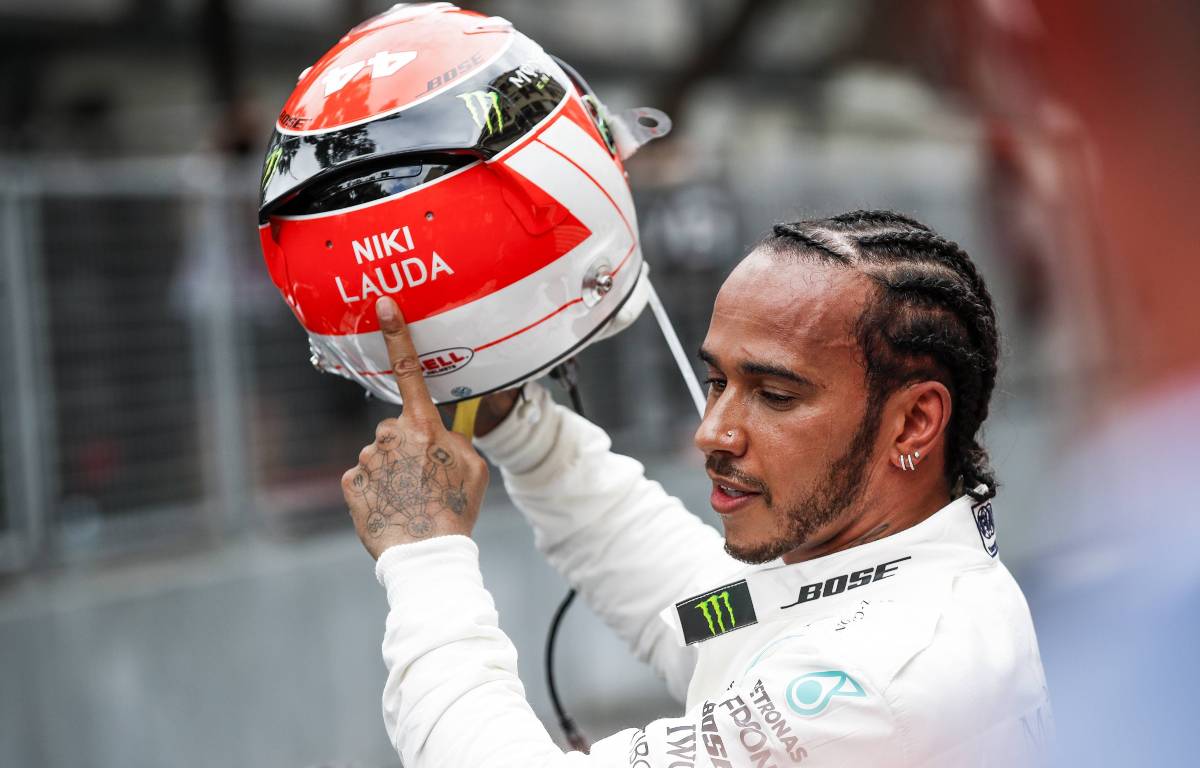 The Monaco Grand Prix, run since 1929, has become the jewel in the crown of achievement for Formula 1 drivers.
The late, great Ayrton Senna was an absolute master around the tight street circuit, notching up an incredible six victories in the race. Britain's Graham Hill meanwhile won the race five times in the 1960s en route to becoming known as 'Mr Monaco'.
From a constructor perspective McLaren lead the way with an astonishing 15 successes.
Skip forward to 2021 though and it will be Lewis Hamilton searching for a fourth Monaco Grand Prix win, while his title rival Max Verstappen is yet to take to the top step of the podium here.
Past 10 winners:
2019 Lewis Hamilton (Mercedes)
2018 Daniel Ricciardo (Red Bull)
2017 Sebastian Vettel (Ferrari)
2016 Lewis Hamilton (Mercedes)
2015 Nico Rosberg (Mercedes)
2014 Nico Rosberg (Mercedes)
2013 Nico Rosberg (Mercedes)
2012 Mark Webber (Red Bull)
2011 Sebastian Vettel (Red Bull)
2010 Mark Webber (Red Bull)
Tyre choices for the 2021 Monaco Grand Prix
The full #Fit4F1 compound selection for #F1 2021, from #BahrainGP to #AbuDhabiGP!https://t.co/uGjNtOtKau pic.twitter.com/HhDW7ZXiJl

— Pirelli Motorsport (@pirellisport) February 19, 2021
After back-to-back round where Pirelli called upon the most durable rubber in their range, Monaco now sees a complete shift to the other end of the scale.
Teams will be given the softest tyres in the range to tackle the streets of Monte-Carlo, and they will need every bit of that grip to carry the speed they need while keeping those crucial few centimeters of distance to the barriers.
The C3s then will serve as the hard compound in Monaco, the C4s will be the medium tyre, and the C5s will the the soft.
What are the latest F1 Championship standings?
Four races into the season, here is how both of the 2021 Championships look at the top end.
Drivers' Championship
Lewis Hamilton – 94 points
Max Verstappen – 80 points
Valtteri Bottas – 47 points
Lando Norris – 41 points
Constructors' Championship
Mercedes – 141 points
Red Bull – 112 points
McLaren – 65 points
Ferrari – 60 points
Full F1 championship standings are here
Follow us on Twitter @Planet_F1, like our Facebook page and join us on Instagram!