Time for Max to go top for the first time ever?
Max Verstappen has never led the Drivers' World Championship. Red Bull haven't topped the Constructors' in a long time. That can all change in Portimao.
Despite seemingly having the fastest car on the grid, Red Bull trail Mercedes heading into round three of the season, while Lewis Hamilton leads Verstappen.
With the deficits just seven points and one point respectively though, both team and driver will be aiming, and perhaps expecting, to surpass their rivals in Portugal.
Verstappen is perhaps the favourite to be leading the title fight at the end of the weekend.
The Dutchman had stronger pace than Hamilton in both of the first two races. In the season opener, only a strategy call and a perfect drive from the Brit stopped him from winning, while the second was one of the most dominant victories of his career.
He can't allow himself to get complacent after that though. After all, Hamilton was in imperious form last year at the track they're heading to, taking pole position, victory and fastest lap.
With the chance of a win guaranteeing a lead of at least five points over the other, neither will be happy to settle for second place.
If anyone is to challenge them for victory, it will be their team-mates, but both will need to have their best weekend yet to have a chance of doing so.
Sergio Perez has made a mixed start to life at Red Bull. In his first outing, he had a poor Saturday and an excellent Sunday, going from the pit-lane to P5, while it was the other way around in Imola as, after beating Verstappen in qualifying to take P2, he made a number of mistakes on race-day and failed to score points.
A large reason for Hamilton winning the first race was Perez not being there to give Red Bull different strategy options, while his mistake cost them a potential 1-2 and big points in the Constructors' Championship last time out. With Helmut Marko already showing signs of frustration, few drivers need a clean weekend more than the Mexican.
One such driver is Valtteri Bottas, who has perhaps never seemed closer to losing his Mercedes seat since he joined the team in 2017. The fight between him and George Russell became all too literal in Imola as they took each other out and clashed after the incident.
He may not have been entirely responsible for the collision, but the fact that he was being overtaken by the Williams man after spending the race languishing in the midfield is not a good look. Quite simply, he has to do better.
If both he and Perez are on form all weekend, we could get a four-way fight at the front for the first time this season, and some midfield runners may not be too far behind either…
Red Bull merchandise is available to purchase now via the official Formula 1 store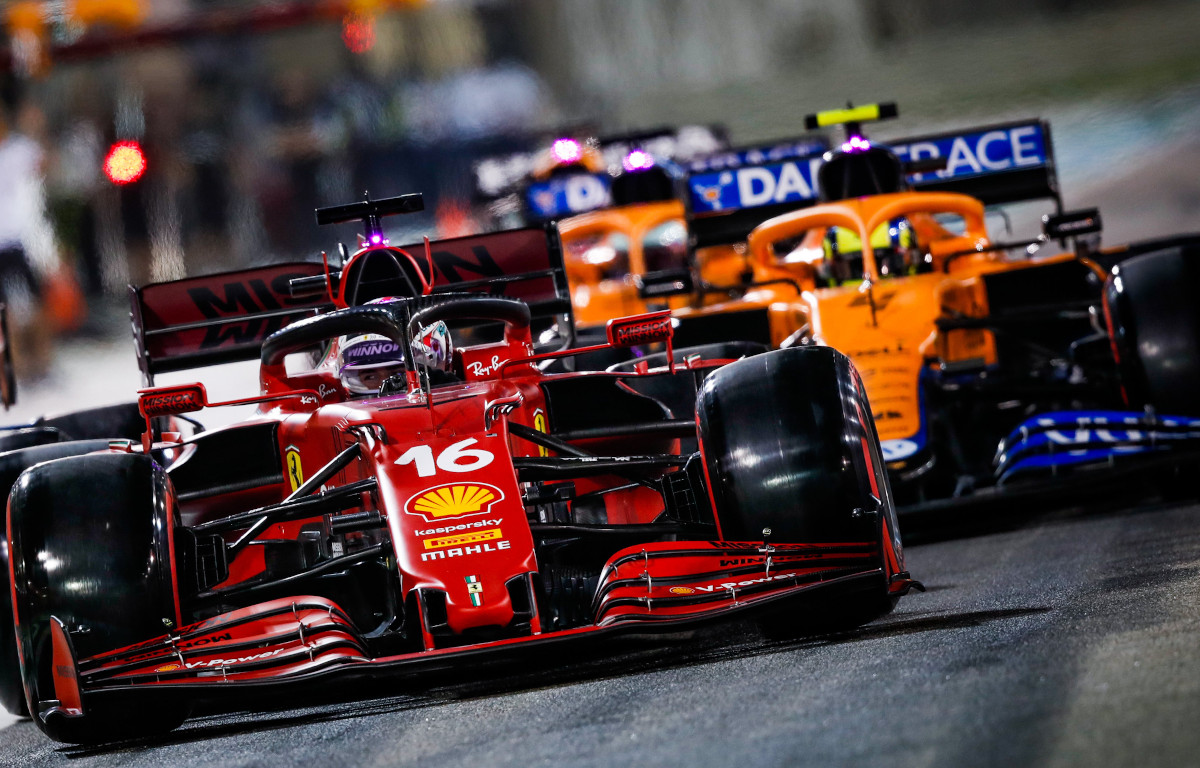 One of the most intriguing battles in the first two rounds of 2021 has been the one between McLaren and Ferrari, and it's set to continue in Portimao.
The Italian team have made huge steps forward over the winter, surpassing Alpine and Aston Martin in the pecking order, having a car comfortably quicker than both.
Both drivers have made the most of stronger machinery, with Charles Leclerc finishing P6 in Bahrain and only just missing out on a top-three finish in Imola. There aren't many drivers on the grid who look more at one with their car than the Monegasque.
Carlos Sainz hasn't been too bad either, finishing just over a second behind his team-mate in Imola and having stronger pace than him in the second half of the race. With every lap that passes, he looks more comfortable in his new car, so expect to see him pushing Leclerc even closer in round three.
The improved efforts of Ferrari and their drivers haven't been enough for them to get ahead of McLaren though, and that's largely due to the brilliance of Lando Norris.
With Daniel Ricciardo joining, many expected the Brit to become second fiddle, but instead he's led the charge for his team, finishing in P4 and P3 in the first two races to secure a top-three position in the standings. His driving has been a joy to behold for most, but perhaps not for Ricciardo.
The Aussie has been no match for the 21-year-old on either race day so far, and was even asked by the team to let him through in Italy. He has the excuse of getting to grips with his car, and has still scored good points. but with two race weekends under his belt now, he needs to get closer to his team-mate's level.
Both Ferrari and McLaren look closer to the front of the grid in terms of pace than the midfield did last season, and will fancy their chances of a top-three finish if Red Bull and Mercedes have issues. Don't be surprised to see red or papaya on the podium come the end of the weekend.
If any team is to cause them problems, it will be AlphaTauri, who arguably have a car just as quick but have yet to enjoy a problem-free weekend.
In both, Pierre Gasly has dazzled on Saturday before facing issues on Sunday. Such issues caused him to retire in Bahrain, but he recovered miraculously after dropping down the order to finish in P7 in Imola. In terms of driving alone, he has picked up where he left off last season.
Yuki Tsunoda hasn't been quite as impressive. With the exception of his race in the season opener, he's yet to have a good session, crashing out in both qualifying and on race-day last time out. He undoubtedly has bags of talent and speed, and will surely dazzle once he cuts out the mistakes. For his and his team's sake, that needs to happen in Portimao.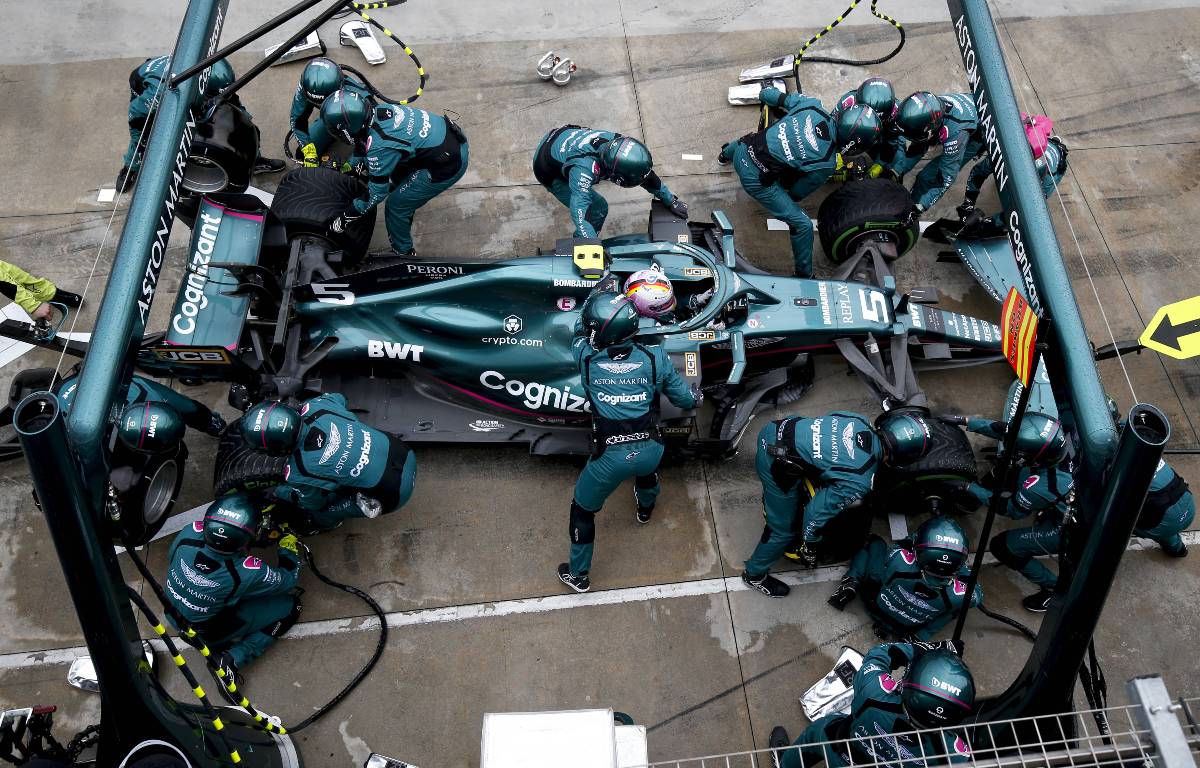 For the rest of the grid, scoring points in Portugal will be considered a success.
The fact that's the case for Aston Martin shows just how disappointing they've been. They headed into the season aiming to be the best of the rest, but are instead in the lower midfield.
The only reason the first two rounds haven't been a total disaster for them is because of two strong drives from Lance Stroll that have yielded five points. He's getting everything he can from his machinery, and if he continues to do so, he may finally shake off the pay driver tag that has followed him since he joined the grid.
Things haven't been as good for Sebastian Vettel. While the German has had a lot of bad luck, he hasn't exactly driven particularly well either. Will the Seb of old we've been longing to see finally show himself in Portimao? It was one of his better races last year as he scored a point after starting in P15…
Alpine's story so far has been similar to Aston Martin's. A disappointing car and a younger driver somewhat surprisingly getting the upper hand on their multiple World Champion of a team-mate.
Fernando Alonso has admittedly looked better than Vettel, making it to Q3 in Bahrain and scoring a point in Imola. However, he only managed the latter due to a penalty for Kimi Raikkonen and was slower than Esteban Ocon all weekend, which the Frenchman will take real confidence from.
Raikkonen was immensely impressive in round two and, crossing the line in P9, looked to have scored Alfa Romeo some precious points. The penalty was a real kick in the teeth, but the team is certainly in better shape than when they headed to the Algarve circuit last year and will be in the mix for a top-10 finish.
Judging by what happened in Imola, so too will Williams. Russell could and maybe would have scored points there if not for the crash with Valtteri Bottas. There was nothing much wrong with his driving all weekend, but he didn't do himself any favours with how he acted after the incident.
With Mercedes watching closely, he needs to go back to being the mature driver that he is. If he can, with the car looking strong and Nicholas Latifi improving, the team's long wait for points could finally end.
That almost certainly won't be the case for Haas though, who already look dead set to claim the wooden spoon at the end of the season. All they'll be hoping for is that, for the first time, their rookie pairing of Nikita Mazepin and Mick Schumacher can go a weekend without any crashes.
Follow us on Twitter @Planet_F1 and like our Facebook page