With testing now done and dusted, we have some idea of the teams that could pull out a surprise in 2021, both good and bad.
While there was talk of little change in the pecking order between 2020 and 2021, pre-season testing served to cast doubt over that theory.
Max Verstappen's 1:28.960 on the C4 tyres proved to be the fastest overall time across the three days and while lap times are not always the greatest indicator to take from pre-season testing, all the signs were positive for Red Bull.
The Honda engine was firing and Mercedes, who have won the past seven Drivers' and Constructors' Championships in a row, believe right now their W12 is not as fast as the RB16B. Do we really have a title fight on our hands?
Behind that potential battle the midfield looks tighter than ever, and it is at the back of this group where we start our 2021 team previews with part one of three, analysing the teams in greatest need of recovery after a poor 2020, those outfits being Alfa Romeo, Haas and Williams.
Total laps: 422 (Joint 1st)
Total laps per driver: K Raikkonen, 229, A Giovinazzi 193
Best time per driver: K Raikkonen 1:29.766 (C5), A Giovinazzi 1:30.760 (C5)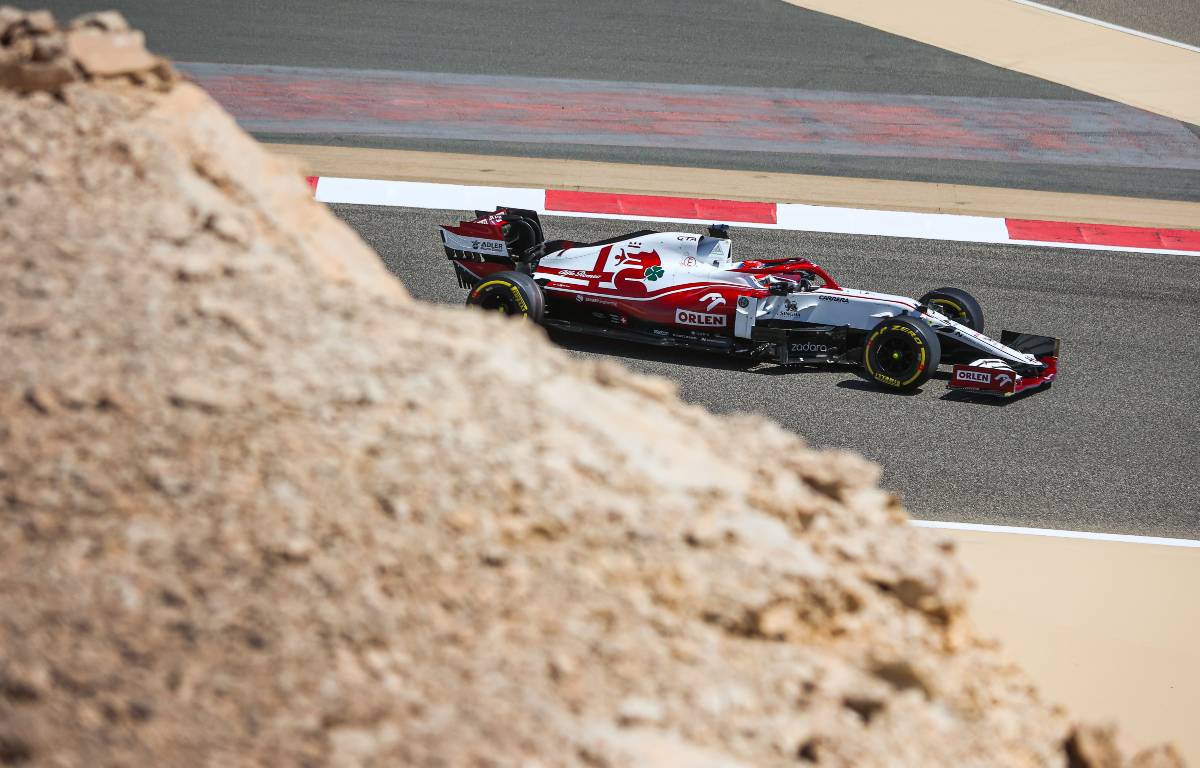 Sauber secured the backing of Alfa Romeo for another year to cover the 2021 campaign. But, with rumours of the Alfa Romeo brand perhaps moving to Formula E in the future, a better season is needed if Sauber want to keep them on board.
The Swiss outfit scored only eight points last season and even though Kimi Raikkonen set the fourth fastest time of pre-season testing, it must be noted his 1:29.766 was set on the softest C5 tyres.
Fortunately though, reliability was very much a strength for Alfa Romeo in testing as they put a total of 422 laps on the board, placing them joint top with AlphaTauri in that particular category, so this is a solid base for the team heading into the 2021 season. But their driver line-up is arguably among the weakest on the grid.
Seeing Raikkonen and Fernando Alonso back together in Formula 1 competition for 2021 will be a fantastic piece of feel-good nostalgia – and since the debuting Mick Schumacher will carry the 'MSC' abbreviation, a tribute to his father who was a major rival of both Alonso and Raikkonen in the mid-2000s, 2021 really will feel like a trip down memory lane.
But are Raikkonen's best days behind him? With 329 race starts, he is now the most experienced Formula 1 driver of all time and says he will stay in Formula 1 for as long as he continues to enjoy it. However, the retirement question has been asked for several years now and at 41, does Raikkonen still have that motivation to drag Alfa Romeo up the pecking order?
On the other side of the garage is Antonio Giovinazzi who, heading into his third season with the team, really needs to start showing something extra about his skill-set.
Scoring four points in what was a difficult 2020 campaign, the same as Raikkonen, was respectable, but the fact some were surprised to see Giovinazzi retain his seat for 2021 shows this is a driver where there are still lingering doubts over his ability.
So with the mix of a veteran looking to enjoy his remaining time in Formula 1 and a now fairly experienced driver yet to deliver a spectacular performance, do Alfa Romeo have the tools to latch back on to the upper midfield pack?
Total laps: 394
Total laps per driver: N Mazepin 213, M Schumacher 181
Best time per driver: N Mazepin 1:31.531 (C4), M Schumacher 1:32.053 (C3)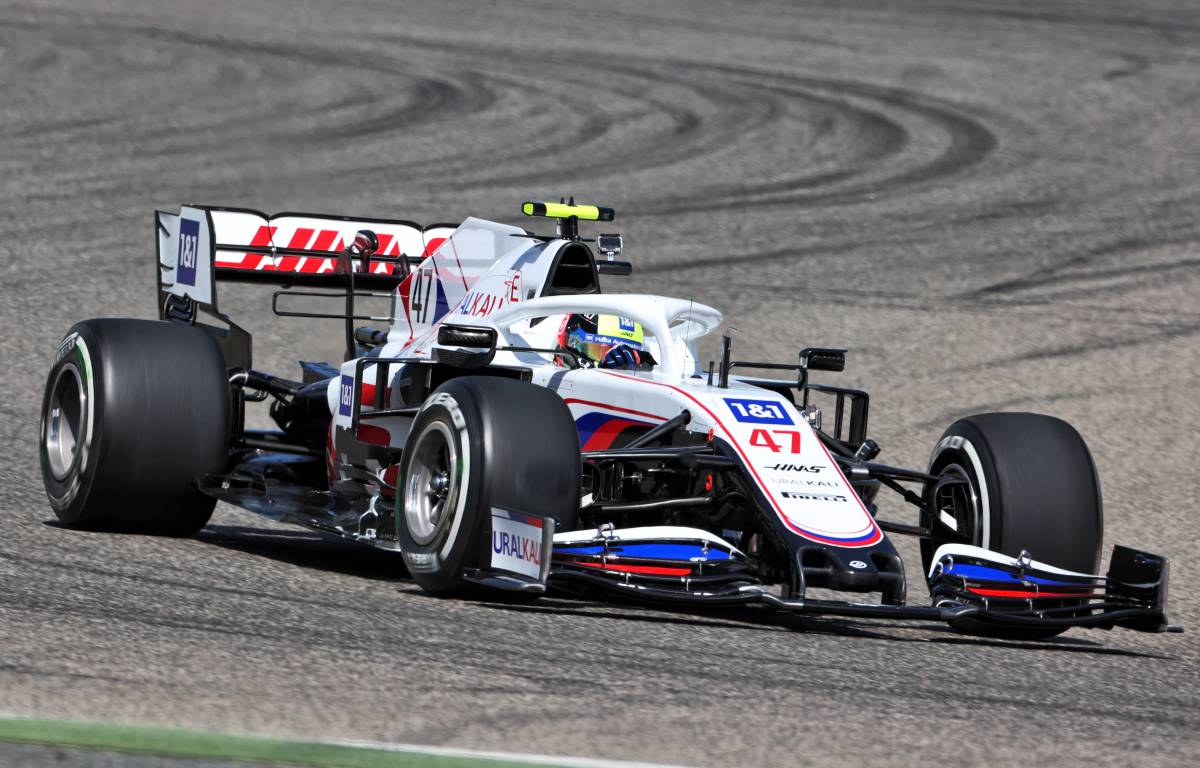 Check out the new 2021 collection on the official Formula 1 store!
During the 2020 season, Haas changed their strategy. The updates were not working so they decided to not bother with them at all, while for 2021 they went with an all-rookie line-up of Mick Schumacher and Nikita Mazepin.
For sure, something needed to change. The team have slipped to the lower order, finishing P9 in both the 2019 and 2020 Constructors' Championships, and last season Q2 appearances were about as rare as points finishes.
Haas scored only three points in 2020 as their slump continued, and they have admitted their 2021 challenger is simply the VF-20 with a new Russian Uralkali paint job. Other than the enforced aero changes, there are no major upgrades to speak of.
So the chances of Haas improving upon P9 are therefore very slim and with a rookie line-up taking on what is a very tricky car, it is hard to see Haas pulling up any trees this season.
Schumacher is an extremely talented young driver but the reigning F2 champion is known for needing time to adapt to a new series and hit form, so to change that trend this season would be a tall order.
As for Mazepin, the Russian driver will likely be one of the more controversial personalities we have seen in Formula 1 for some time, and keeping him focused and under control could be a season-long battle for Haas.
While, understandably, nobody has been blown away by the VF-21 car in pre-season testing, the two drivers did at least acquit themselves pretty well, even if Mazepin did come close to crashing on a couple of occasions.
Total laps: 373
Total laps per driver: G Russell 158, N Latifi 132, R Nissany 83
Best time per driver: G Russell 1:30.117 (C5), N Latifi 1:31.672 (C4), R Nissany 1:34.789 (C3)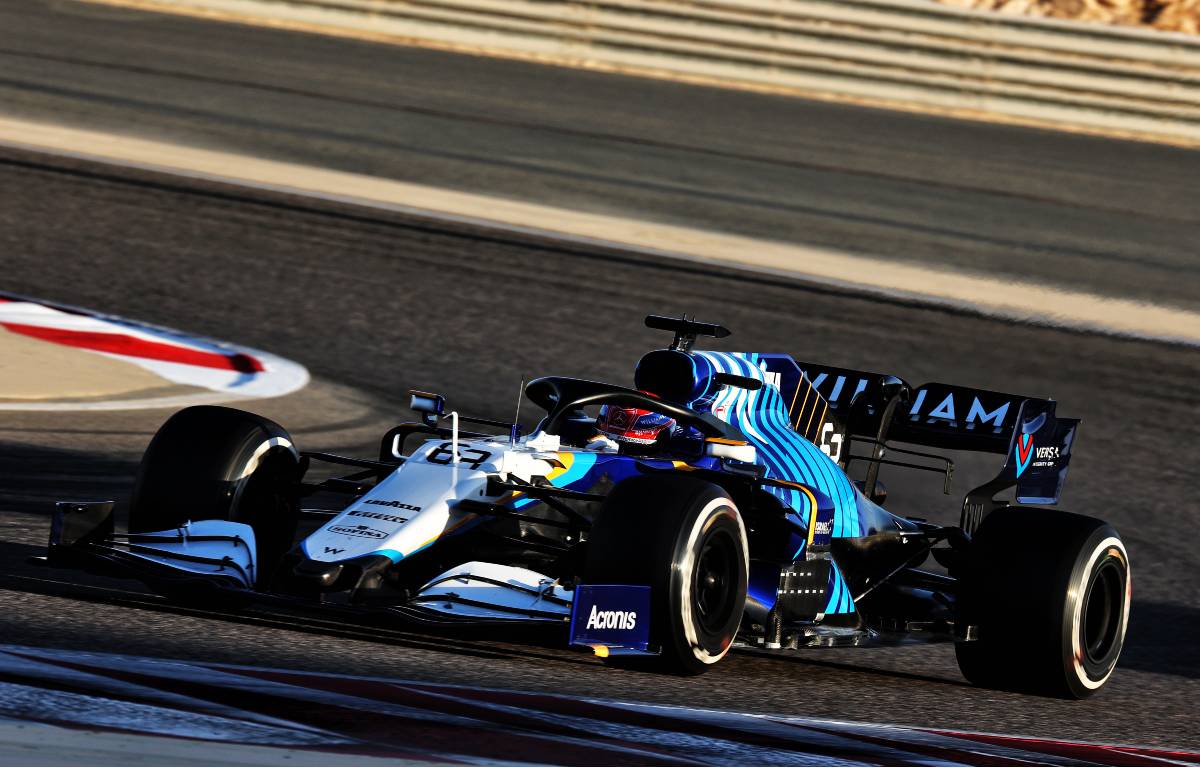 Williams have endured a torrid few seasons in Formula 1 and while 2020 was a new low in terms of points, finishing with zero for the first time as a constructor, performance-wise there were signs of recovery.
George Russell became a regular at outperforming the car, often making it into Q2, and during the off-season Dorilton Capital, who took over ownership of the team midway through 2020, set about re-energising the team.
Jost Capito has arrived as the new CEO of Williams, while Simon Roberts took on the team principal role permanently. The American firm have also been investing in new machinery at Williams' Grove base and Capito has said all the ingredients are now there for the team to push for a return to the front of the pack.
With Russell in the car, Williams have a driver who has proven he is ready for better machinery and if Nicholas Latifi can improve upon his debut campaign, Williams could finally see themselves off the foot of the Formula 1 ladder.
Testing was a case of not great, not terrible for Williams. With just three days of testing available, they did take a risk giving reserve driver Roy Nissany a full day of action on Friday but both Latifi and Russell were not terrorised by any reliability gremlins over the rest of the weekend and were able to rack up plenty of laps.
Even though Russell said there were no signs yet that the gap to the teams ahead has shrunk, the team are clearly in a better place compared to 2019 when they missed the start of pre-season testing.
Jamie Woodhouse
Follow us on Twitter @Planet_F1, like our Facebook page and join us on Instagram!