2021 previews: Aston Martin, Alpine, Ferrari, AlphaTauri
A short and sweet three days of 2021 pre-season testing left plenty of unanswered questions heading into the new campaign.
Are Mercedes truly on the back foot? The W12 was looking a handful for much of the test, only beginning to look like a balanced racing car when the softer rubber was fitted.
Red Bull meanwhile set the fastest time across the three days, courtesy of Max Verstappen's 1:28.960 on the C4 tyres. The Honda engine is looking solid, a "work of art" as Red Bull driver programme chief Helmut Marko put it.
Over at Ferrari they are also confident that their power unit has regrouped the missing horses, something which will boost not only them, but Haas and Alfa Romeo too.
In such a tight midfield battle that 2021 looks set to deliver, we analyse the quartet of teams who will be looking to at least chase down last year's P3 finishers McLaren.
Total laps: 314
Total laps per driver: Lance Stroll 197, Sebastian Vettel 117
Best time per driver: Lance Stroll 1:30.460 C5, Sebastian Vettel 1:33.742 Prototype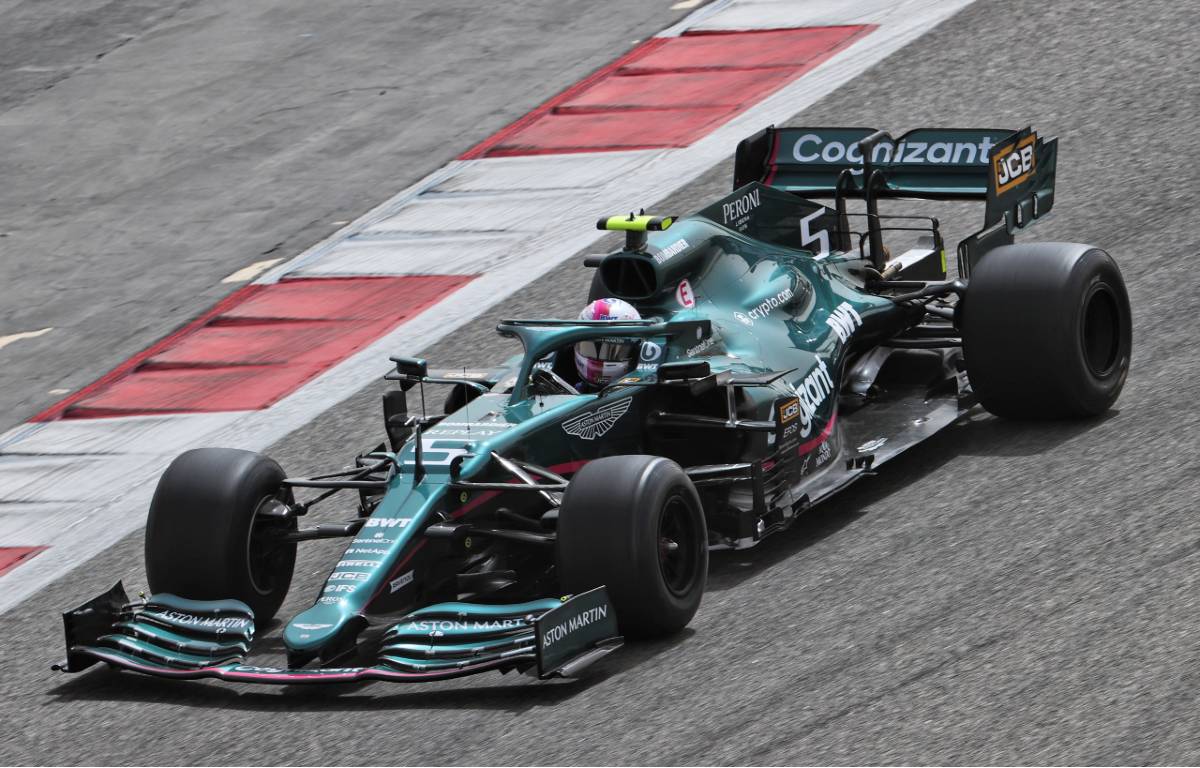 For a team heading into their Formula 1 return with momentum, it was spectacular how three days in Bahrain locked the brakes on that for Aston Martin.
Despite finishing P4 in the 2020 Constructors' Championship, Racing Point regularly had the third-fastest car on the grid, and so now rebranded to Aston Martin and carrying the backing of this iconic brand, surely the only way is up?
That may well remain the case, but pre-season testing proved a major speed bump. Transmission issues and a "loss of boost pressure" meant new recruit Sebastian Vettel spent more time in the garage than out on track, and although this is only testing, the times from Lance Stroll were not spectacular.
Ultimately Stroll's best effort of a 1:30.460 on the softest C5 rubber was 1.5s down on Max Verstappen's overall fastest time of testing on the C4s.
Vettel said he is not blaming Aston Martin's supplier Mercedes for the testing issues, stating what is important is that these problems are fixed. And this could very well define their season.
Aston Martin are very much expecting to be in that battle for P3 in the Constructors' Championship, but out of all the contenders, it seems they are the team with the most work to do.
Alpine
Total laps: 396
Total laps per driver: Fernando Alonso 206, Esteban Ocon 190
Best time per driver: Fernando Alonso 1:30.318 C4, Esteban Ocon 1:31.146 C4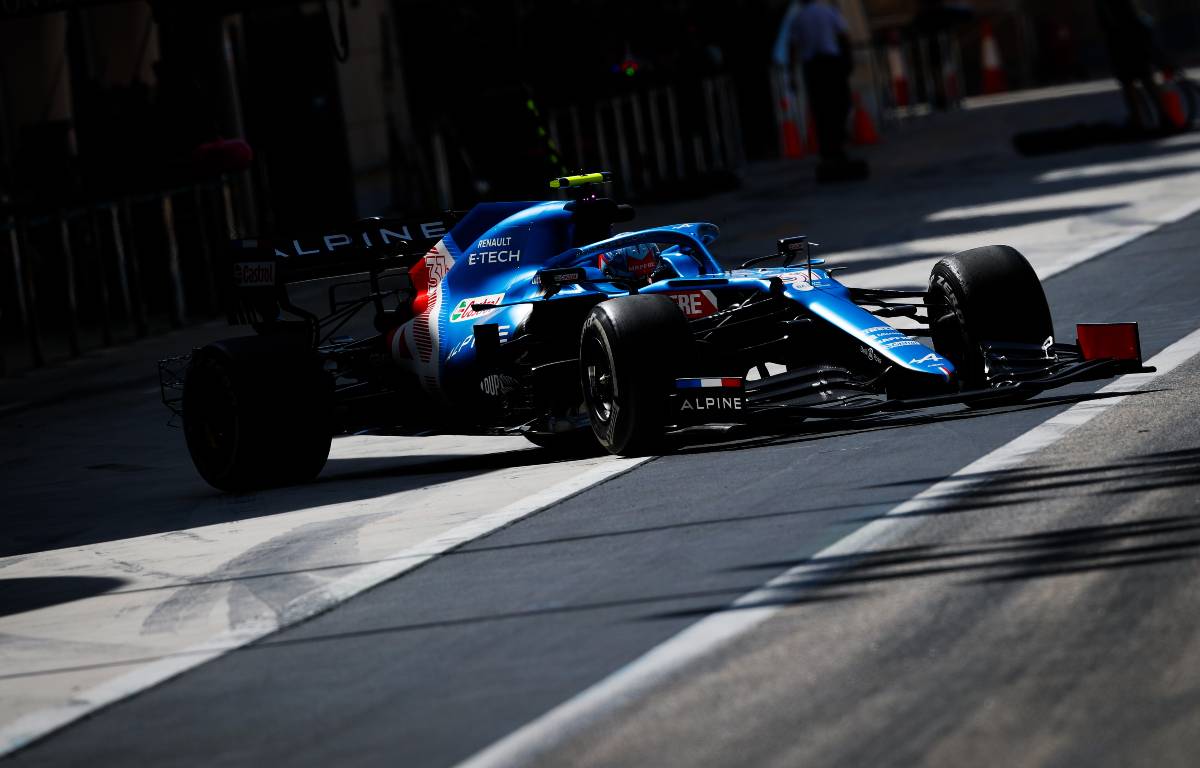 As part of Groupe Renault's new approach towards Formula 1, their works team rebranded over the off-season, now taking on the name of their Alpine division.
Esteban Ocon remains in the fold, and for this season he has another stern test in the opposite side of the garage, that being Fernando Alonso.
The two-time World Champion returns to Formula 1 in 2021 after two seasons away from the series, looking to find success again with the team having won both of his World Championships with Renault in 2005 and 2006.
Building on a P5 finish in the 2020 Constructors' Championship, which could easily have been P3, Alpine take over the Renault team in a very promising position.
Testing suggested that Alonso had not lost any of the speed that earned him the reputation of being one of Formula 1's best all-round drivers, setting a fastest time over 0.8s up on Ocon using the same C4 compound.
Ocon had already stated that Alonso remains at the peak of his performance, and testing only further proved that claim, but this is without doubt a concern for the young Frenchman.
That bulky engine cover earned Alpine lots of attention during testing, but if it is hiding a difference maker for performance, then we know Alonso will make the most of it.
As for Ocon, his performances in the first-half of 2020 were met with some criticism, though slowly he began to once again display the talent which he had showed at Force India previously.
P2 at the 2020 Sakhir Grand Prix was a welcome confidence boost for the Mercedes-backed driver, but with his Alpine contract expiring at the end of 2021, he can not afford to be anything less than competitive.
Ocon could well find himself moving on from Alpine at the end of the year, but he will want that to be in order to take up a Mercedes seat, rather than being back on the shelf.
Mercedes and Red Bull will likely remain the clear top two this season, so for Alpine P3 must be the goal.
Ferrari
Total laps: 404
Total laps per driver: Charles Leclerc 212, Carlos Sainz 192
Best time per driver: Carlos Sainz 1:29.611 C4, Charles Leclerc 1:30.486 C3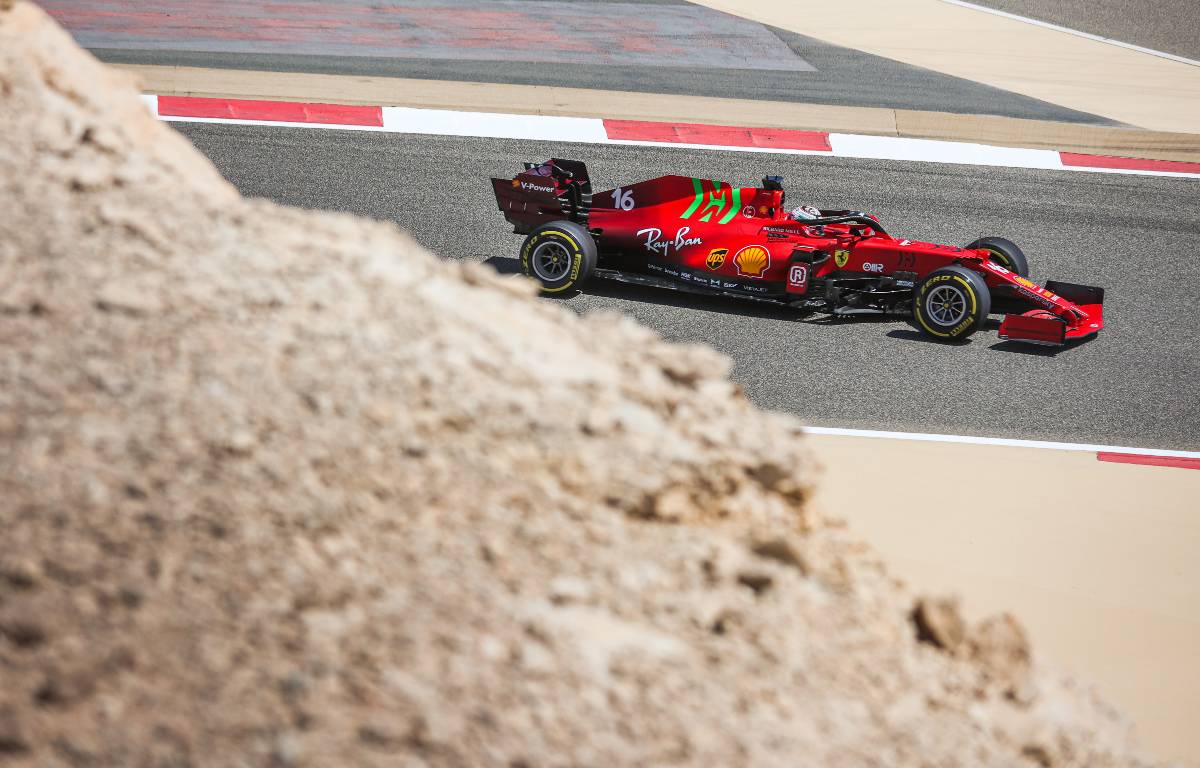 2020 was a very disappointing season for Ferrari. Held back by an underpowered engine, the Scuderia slumped to their worst finish in the Constructors' Championship for 40 years, ending the campaign P6.
Already though 2021 testing gave reason for renewed optimism. The new power unit appears to be an improvement, and Ferrari believe that they have recovered a chunk of the power they had lost. Aerodynamically, the SF21 also looks promising.
Carlos Sainz, a new recruit to the team for 2021 after switching from McLaren, may not feel prepared after so little time in the SF21, but he was able to set the third-fastest time of testing on the C4 rubber. Not a bad start by any means.
Leclerc proved his credentials in 2020, taking two podium finishes and squeezing 98 points out of the SF1000, so even though Ferrari are keeping a lid on their expectations in these early stages, with an improved challenger and power unit, Leclerc surely will be searching for some more podium visits this season.
At least judging from testing, Ferrari's goal of P3 in the 2021 Constructors' Championship could be a realistic prospect.
AlphaTauri
Total laps: 422 (joint top)
Total laps per driver: Pierre Gasly 237 (top), Yuki Tsunoda 185
Best time per driver: Yuki Tsunoda 1:29.053 C5, Pierre Gasly 1:30.413 C5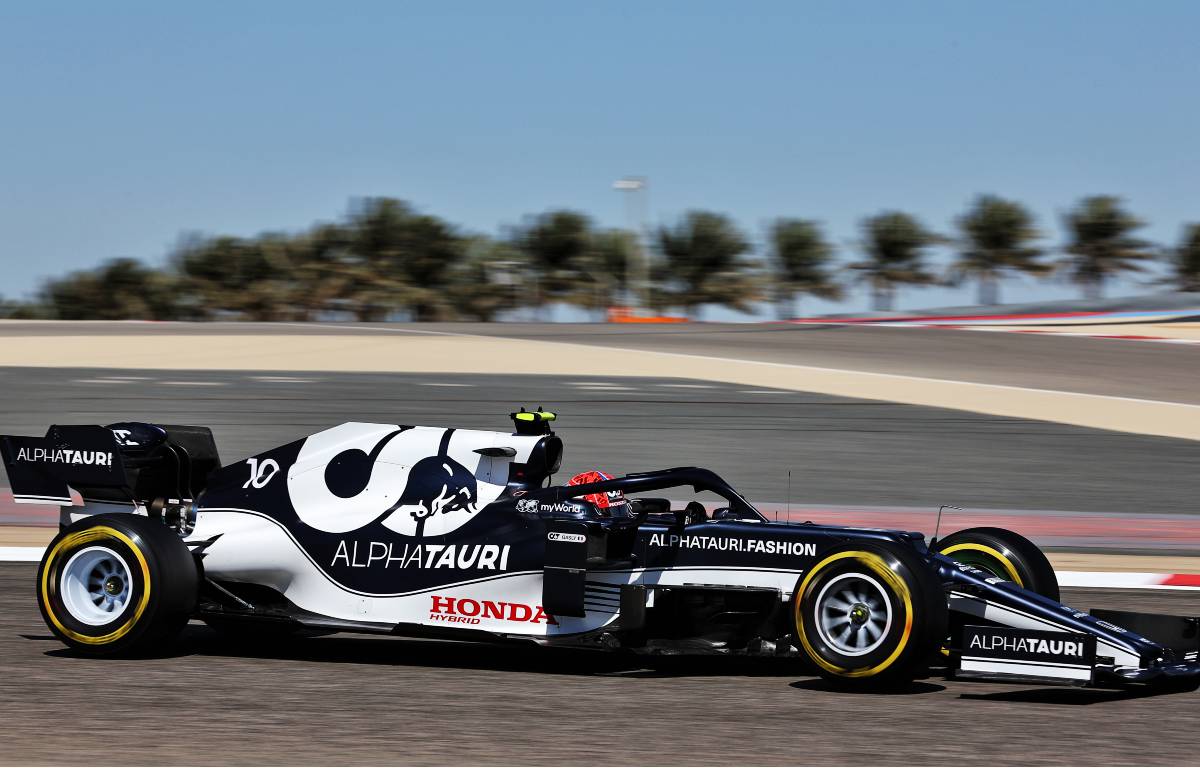 If the Bahrain test was any indication of how the pecking order could look in 2021, then AlphaTauri have the potential to be the real surprise of the season.
Due to their close relationship with Red Bull Technologies and Honda, who are supplying engines to both teams for the final time in 2021, AlphaTauri benefit greatly if both of those allies are on form. And testing suggested that they most certainly are.
The Honda power unit earned rave reviews, and it was a one-two at the top of the testing times for Red Bull and AlphaTauri. But it was not the 2020 Italian Grand Prix race winner Pierre Gasly who banked that P2 time for AlphaTauri, instead it was their Honda-backed rookie Yuki Tsunoda.
In a run of hot laps on the final afternoon in Bahrain, Tsunoda set a fastest time of a 1:29.053 on the C5s. Of course the softer rubber helped, but nonetheless Tsunoda drew plenty of attention as he went within a tenth of Verstappen's best effort on the C4s.
There was a spin and a few lock-ups as well though during the three days, a reminder that Tsunoda is a Formula 1 newbie who should not be placed under too much pressure.
Marko has not quite followed that thought process though, he believes Tsunoda could help AlphaTauri lead the midfield battle in 2021, but if they do truly have that pace underneath them, then it would take a brave individual to bet against Gasly.
Ever since returning to the team midway through 2019, Gasly has been a driver revitalised, taking two podium finishes including his Monza win, and although Red Bull overlooked him at the end of 2020 in favour of Sergio Perez, Gasly remains in the Red Bull ranks and one of the best prospects in the sport.
Like Aston Martin, Alpine and Ferrari then, AlphaTauri will be out for P3 in the 2021 Constructors' standings.
Jamie Woodhouse
Follow us on Twitter @Planet_F1, like our Facebook page and join us on Instagram!