Driver ratings from the Spanish Grand Prix
Those widely considered to be the best drivers on the grid showed exactly why that's the case at the Spanish Grand Prix.
Here's how we think every driver performed across the weekend in Barcelona.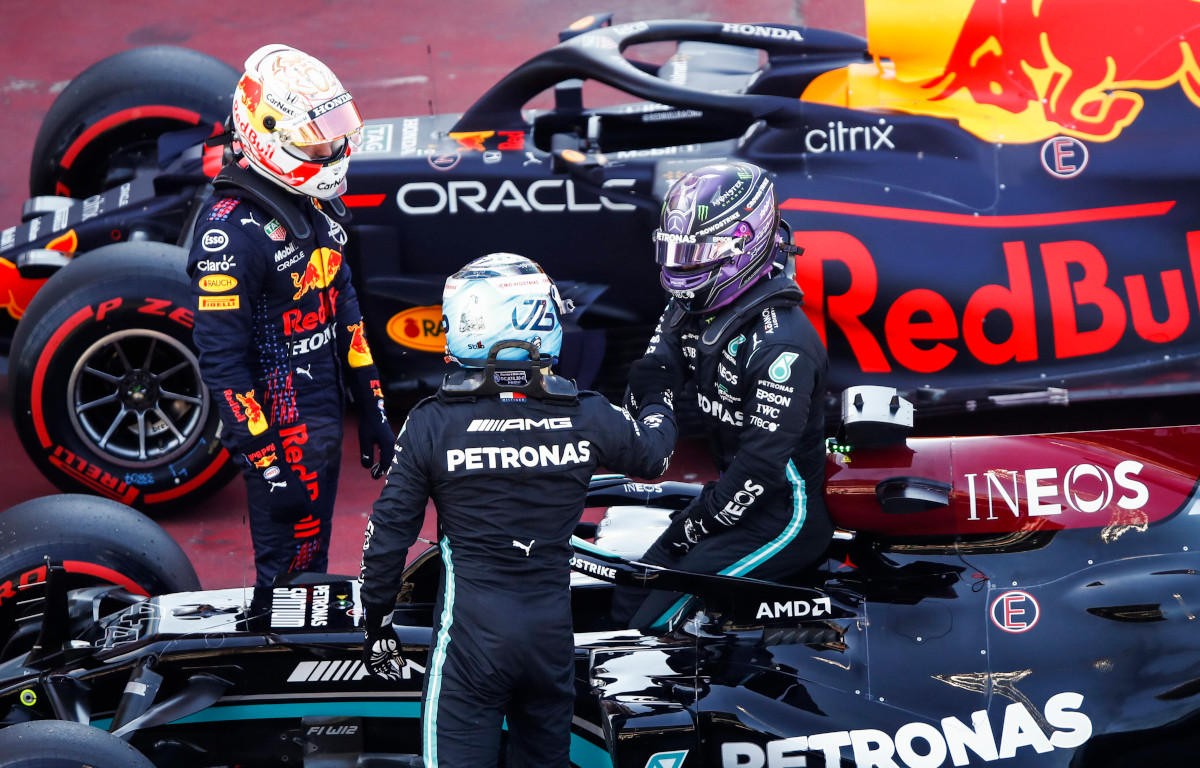 Lewis Hamilton: Pole position: check. Victory: check. As has always been the case at that circuit since 2017, Hamilton was on top of his game in Barcelona.
After a perfect Saturday, things got off to a poor start for him on Sunday as he was passed by Max Verstappen and struggled to really put pressure on the Dutchman. Once Mercedes decided to put him on a two-stop strategy though, he never looked like failing to win.
It is undoubtedly mainly thanks to that call from his team that he claimed victory, but he still had a lot of work to do himself. To catch and pass Verstappen, who was 24 seconds ahead, he had to drive excellently, and he did, being quick lap after lap while making his way through traffic and managing his tyres.
More than ever, there's a sense of inevitably surrounding Hamilton. If he is given even a sniff of an opportunity, he'll take it and run. Good luck, Max. 9
Max Verstappen: Having led so much of the race, finishing in P2 was a huge disappointment for Verstappen, but in terms of his driving, he really couldn't have done much better.
After narrowly missing out on pole, he immediately made amends at the start of the race by flying off the line and barging his way past Hamilton. After taking the lead, he managed to stay there too, displaying some really impressive pace to keep the Mercedes man at bay.
His task completely changed when Hamilton pitted and Red Bull decided they wouldn't have their driver follow suit. Rather than just focus on being quick the Dutchman had to try and nurse his tyres to the end of the race. To his credit, he did an admirable job, completing more laps on his mediums than anyone did last year.
Ultimately it wasn't enough, but he gave it a damn good go. There were a few reasons he didn't win, strategy being the main one, but his driving wasn't one of them. 9
Valtteri Bottas: Starting in P3 after a decent qualifying performance – being close to Hamilton and Verstappen over one lap is no mean feat – Bottas fancied his chances of scrapping the two ahead of him for the win, but he never really came close to doing so.
The damage was done early on with him being passed by Charles Leclerc at the start and then failing to get ahead of the Ferrari man on track, having to wait until the pit window instead. This cost him a huge amount of time, and any hopes he had of winning.
Even so, Mercedes still thought he could catch Verstappen towards the end of the race if they both stayed out, but he simply didn't have the pace. Instead, his most notable moment in the closing stages was when he didn't obey team order and immediately let Hamilton pass him. Rather embarrassingly for him, the Brit cruised through anyway.
It was a decent enough drive for a number two driver, but Bottas's rare refusal to do as he was told showed that he is starting to get frustrated being second fiddle. Quite frankly though, he only has himself to blame. If he wants to have equal status to Hamilton, he has to earn it with better performances. 6
Charles Leclerc's start to the 2021 season:

P6
P4
P6
P4

P5 in the World Championship with 40 points.

He's doing a great job 🙌#SpanishGP 🇪🇸 #F1 pic.twitter.com/DCbtGqsjpY

— Planet F1 (@Planet_F1) May 9, 2021
Charles Leclerc: Leclerc was one of the stand-out drivers in the first three races of the season, and looked better than ever in Barcelona throughout the weekend.
He was typically excellent in qualifying to put his car on the second row of the grid ahead of the rest of the midfield, and he not only stayed ahead of them at the start of the race but got ahead of Bottas with a stunning Alonso-esque move around the outside. He then defended his position perfectly to stay ahead of the Finn for the entirety of his first stint.
Inevitably, the Mercedes had too much pace and finished ahead, but the Ferrari man still crossed the line a long, long way ahead of any driver in machinery relatively equal to his.
It was another excellent drive in what has been an excellent season for him so far. In term of ability alone, there are few better drivers around. 10
Sergio Perez: Like in Bahrain and in Imola, it was a weekend of two halves for Checo as he was poor on Saturday and decent on Sunday.
He left himself with a considerable hill to climb after qualifying down in P8 but immediately made progress as he moved up two positions at the start. At that point, he was in a good place. If he could overtake Daniel Ricciardo quickly, he'd be right behind Bottas.
Unfortunately for him though, he couldn't do so and wasn't able to until Lap 47 by which point the front four were all out of reach. To be fair to him, it was an excellent pass.
All in all, it was a mixed bag of a weekend. Finishing three places up on where you started is a good achievement at a track where it is so difficult to overtake, but his failure to be anywhere near the front arguably cost Red Bull the win as it gave Mercedes complete freedom in terms of strategy. At Monaco, he simply has to qualify better. 6.5
Daniel Ricciardo: This was the Daniel Ricciardo we all know and love. After three difficult weekends, the Honey Badger showed himself again in Spain.
It was already clear in qualifying that he looked much more comfortable in his McLaren than he previously has as he went four-tenths quicker than Lando Norris to start P7.
That proved to be the case in the race with the Aussie making one of the best starts on the grid to get ahead of Sainz and Ocon before holding off Perez with some excellent defensive driving for a long, long time. He may have finished behind the Red Bull man in the end but he did crucially manage to hold off Sainz and finished second of the midfield drivers.
For the first time since joining McLaren, he had the upper hand on his team-mate all weekend and looked near his best. If this form stays, that intra-team battle could get tasty. 9
Carlos Sainz: On home turf, Sainz would have undoubtedly loved to have finished ahead of team-mate Leclerc for the first time, but while he didn't do so, he can still be pretty pleased with his efforts across the weekend.
Once again, he looked good in qualifying, pushing the Monegasque hard and going quicker than both McLarens, and he drove just as well on race-day with the exception of the first few laps.
He fell behind Ricciardo in the opening stages which would prove costly in their battle and then struggled to get past Ocon, but he did eventually do so and did a good job of making his way back up the order after pitting for the second time.
Given the pace Ferrari had, he really should have beaten Ricciardo, but considering he's still settling in with his new team, it was a strong weekend nonetheless. 7.5
Lando Norris: Prior to Barcelona, Norris had arguably been the most impressive driver of the season, but couldn't dazzle for the fourth round in a row.
In both qualifying and the race, he looked a fair way off both his team-mate and the Ferrari drivers, instead spending his Sunday scrapping the Alpine of Ocon.
It was undoubtedly the worst the Brit has looked all season, but that perhaps says more about how good he was in the previous races. After all, finishing in P8 is by no means a disaster for a midfield driver. 6
Esteban Ocon: At face value, finishing in P9 after starting in P5 is a poor result, but that wasn't really the case for Ocon.
His Alpine looked good in qualifying and he made the most of it to secure an excellent starting position, but the car was far worse when it came to race pace. That made it extremely difficult for him to stay ahead of those behind him, and all things considered, scoring two points is a pretty good effort.
He's getting everything out of his car at the moment and is making Fernando Alonso look average. It's starting to feel like the Ocon of 2018 that was so highly rated is coming back. 8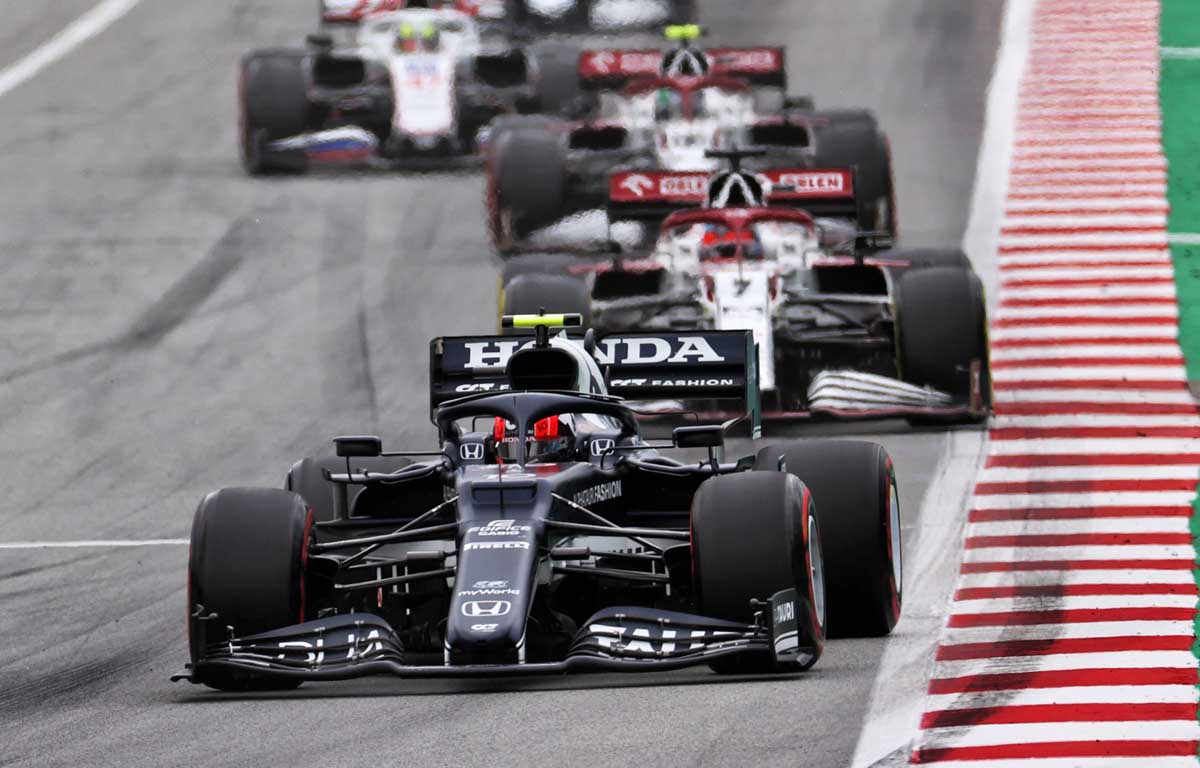 Pierre Gasly: It's difficult to judge how quick the AlphaTauri was in Barcelona considering one driver retired so early on. That makes it somewhat difficult to judge Gasly's performance, but it was certainly a decent one.
After starting in P12 and being handed a five-second penalty for starting the race ahead of his grid slot, scoring points seemed a distant dream for the Frenchman, but to his credit, he got his head down and displayed some excellent wheel-to-wheel skills late on to take P10 ahead of Lance Stroll.
It was admittedly his own fault that he got the penalty, and it was a sloppy mistake, but his recovery after that was very impressive. 7.5
Lance Stroll: In Barcelona, Stroll performed excellently when compared to his team-mate, but didn't do so well when compared to those in other cars.
He comfortably had the measure on Vettel all weekend, out-qualifying him and staying ahead throughout the race. Nevertheless, you can't help but think that he should have scored a point.
He was in the top 10 late on after an excellent move on Fernando Alonso but ended up losing out to Gasly after some pretty poor defensive driving. Still, you just have to look across the Aston Martin garage to know that things could be worse… 6.5
Kimi Raikkonen: This season, it has started to look like Giovinazzi is getting the upper hand in the intra-team battle for the first time, and that became the case even more so after the Italian comfortably out-qualified Kimi in Spain but the Iceman reminded us all of his quality on race day.
Starting on mediums, any hopes of having a decent race rested on him staying out of trouble and making his tyres last in his opening stint, and did just that, managing to get involved in the fight for points.
He may not have had the car to finish in the top 10, but P12 is a strong result nonetheless given that there were no major incidents ahead of him. Now he needs to drive that well on a Saturday. 7
Sebastian Vettel: Vettel looked to have made a big step forward last time out in Portimao, but couldn't carry that improved form across the border.
He was the slower of the two Aston Martins all weekend which – no offence to Stroll – really shouldn't be the case for a driver of the German's calibre.
We did at least get to see some decent racing from him though, and P13 probably isn't miles away from where that car should be based on pace.
Still, he needs to start getting the better of Stroll if he wants to show the driver that won four world titles is still in there. 5.5
George Russell: Russell and fans of his may have felt disappointed with his result given that it looked like he could score his first points for Williams at one point, but it was still a strong drive from him.
After pitting under the Safety Car, he found himself battling the midfield drivers and, in weaker machinery, he held his own for a good while before ultimately losing out to all of them with the exception of Alonso.
Still, finishing ahead of an Alpine and an Alfa Romeo and so far clear of his fellow backmarkers, Russell undoubtedly drove a good race. 8
Antonio Giovinazzi: After a really solid start to the season, this was Giovinazzi's worst result yet.
It wasn't fully his fault, as he was hindered early on when he was sat stationary in the pits for a good while after his team realised one of the tyres they were about to fit was punctured. Even after that though, he just didn't have the strong pace that he displayed in qualifying.
It wasn't a disaster of a race and he didn't make any glaring mistakes, but he'll be hoping for better form in Monaco. 6
Nicholas Latifi: In his machinery, Latifi only really has two jobs: not be worlds away from his team-mate and beat the Haas drivers.
He couldn't do the former as Russell was a long, long way ahead of him all weekend, but unlike in Portimao, he did at least finish ahead of Schumacher. All in all, a pretty average showing. 6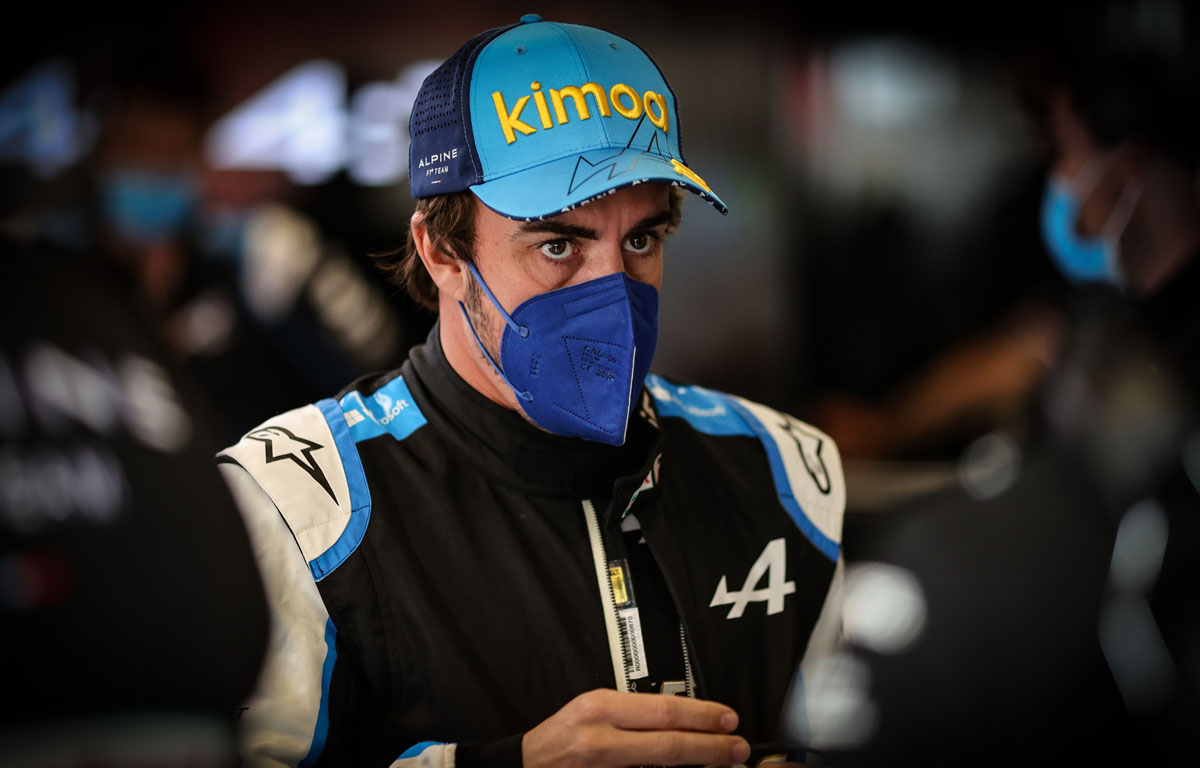 Fernando Alonso: Often, a driver that finished in P17 after starting in P10 would have the lowest rating, but we're rating the driving rather than the result, and Alonso wasn't as bad as said result suggests.
In short, his team gambled by trying to make a one-stop strategy work, and it didn't. He did well to keep his tyres alive for so long, didn't make mistakes and defended for his life, but with everyone around him on much fresher rubber, he was a sitting duck at the end.
That being said, it wasn't exactly an impressive weekend as a whole for Nando as he was no match for Ocon throughout it. He looks like the same old driver in terms of wheel-to-wheel racing and tyre management but needs to work on his outright pace. 6
Mick Schumacher: As will be the case every round this season most likely, Schumacher would have been aiming to bring his car home safely and beat his team-mate, and he did both. He also made a really strong start, which can be a difficult skill to master for a rookie.
He may have been disappointed not to be able to fight Latifi again, but it was still a largely positive weekend. 7
Nikita Mazepin: The same can't really be said for Mazepin. He did at least avoid crashing throughout the weekend, which is certainly a step in the right direction, but once again he couldn't challenge Schumacher and couldn't stay out of trouble as he was criticised for blocking drivers in both qualifying and the race. 5
Finley Crebolder
Follow us on Twitter @Planet_F1 and like our Facebook page.