Driver ratings from the Styrian Grand Prix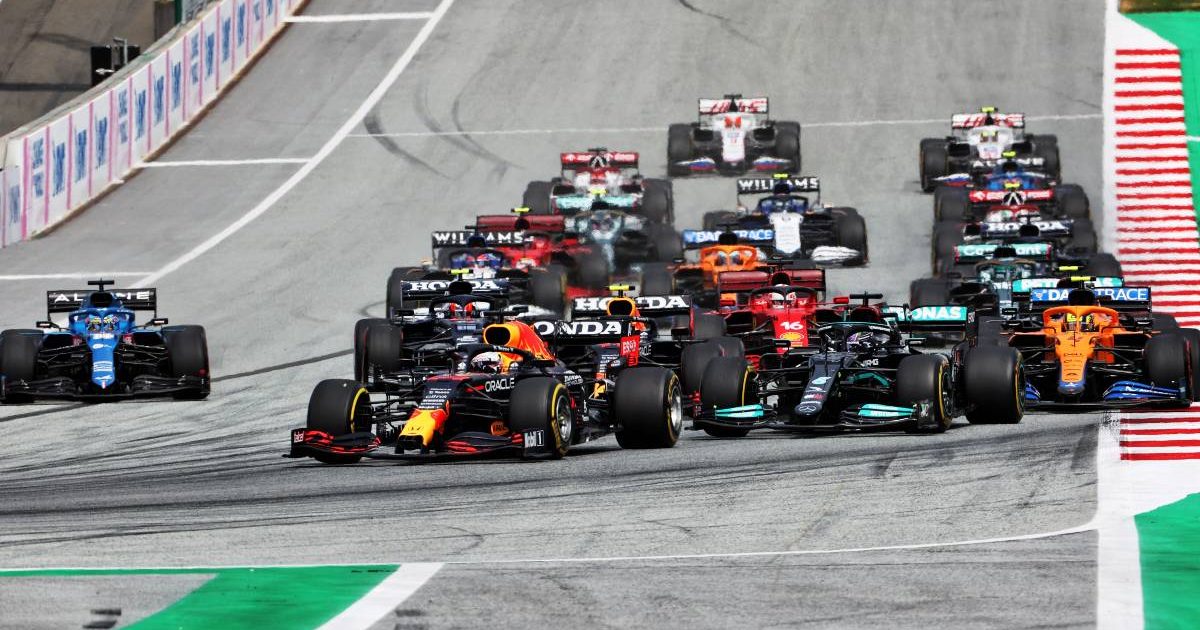 The Styrian Grand Prix may not have lived up to the hype, but there were still plenty of good performances to admire at the Red Bull Ring.
Here is how we rated the performance of every driver at the Styrian Grand Prix…
Max Verstappen: This may be the Dutchman's first experience of a battle over the Drivers' Championship, but you would never have guessed it as he continues to go from strength to strength with a crushing victory at the Red Bull Ring.
Starting from pole Verstappen maintained P1 at the start, and aided by a blistering 2.0-second pit stop from Red Bull, he executed the one-stop strategy to perfection. Red Bull principal Christian Horner is actually claiming a sub two-second stop, which are set to become a thing of the past once the new pit-stop Technical Directive arrives in Hungary.
There were some concerns over the brakes for Verstappen to manage, with Red Bull asking him to avoid the kerbs at Turns 9 and 10, but nothing was going to stop the 23-year-old as he took a fourth win of the season and extended his lead over Lewis Hamilton in the Drivers' Championship to 18 points. 10
Lewis Hamilton: With Verstappen on such dominant form, Hamilton very much achieved the maximum with a P2 finish, while also collecting a bonus point after setting the fastest lap with a two-lap dash on a set of softs.
The seven-time World Champion remained just about in touch with Verstappen in the first stint, but even a tidy 2.2-second stop from Mercedes could not put their lead driver back in the hunt for victory.
And after that display from Verstappen, Hamilton will be praying for rain when Formula 1 takes to the Red Bull Ring again next weekend for the Austrian Grand Prix. Otherwise, P2 will surely be the best case scenario once more. These are crucial times in the title race. 8.5
Valtteri Bottas: The initial progress was slow with Bottas stuck in P5 until Lando Norris made the overtake very easy for the Finn, and from there he set about reeling in Red Bull's Sergio Perez.
On-track it was not working out, but the door opened via a sluggish pit stop for Perez, allowing Bottas to improve to the podium places.
Red Bull looked to strike back with a two-stopper, and it so nearly worked, but Bottas held on to keep Perez off the podium by a mere 0.5s at the line.
Sure there was a helping hand, but Bottas did his job for Mercedes by adding 15 points to their Constructors' total. 6.5
Sergio Perez: The Mexican spent the opening laps stuck behind Norris although with a comfortable buffer over Bottas behind.
And while it was more of a yield from Norris than a solid overtake, the most important part was that it did free Perez up to settle into P3.
Without that tricky pit stop there was little sign that Bottas was going to deny Perez a podium, and he did fight back valiantly on the alternate strategy in an attempt to undo the damage.
But most importantly, it was 12 points scored, and another race of battling exactly where Red Bull want him. 7
No wonder @LandoNorris is smiling 😃#F1 @McLarenF1 pic.twitter.com/KyqS8kUEkV

— Formula 1 (@F1) June 27, 2021
Lando Norris: Starting P3, Norris came out on top in a first-lap scrap with Perez to keep that position, and he was doing a fine job until making the decision to focus on tyre saving and release Perez and Bottas behind.
Pumping in 32 laps on the soft tyres, Norris would then have a set of hards bolted on to his McLaren and stuck to his plan to record a strong P5 finish.
His third P5 in a row, this is a season where consistency is making the Briton one of the star performers of 2021. 9
Carlos Sainz: Paul Ricard was a disaster for Ferrari as they struggled desperately with front-tyre degradation, but that will seem like a distant memory now after a solid Styrian Grand Prix for Sainz.
The Spaniard benefitted from going long in his opening stint, putting the fresher tyres to good use as he picked off the Aston Martin of Lance Stroll to cross the line P6.
Sainz may even have troubled Norris if it was not for his time stuck behind Hamilton before eventually unlapping himself. But still, up six positions from his grid slot, it was a successful outing at the Red Bull Ring for Sainz. 8.5
Charles Leclerc: For sure the most controversial driver of the Styrian Grand Prix, Leclerc's afternoon was looking bleak after he clumsily drifted into Pierre Gasly on the opening lap, causing front-wing damage for himself and a race-ending puncture for Gasly.
The recovery drive was impressive, with Leclerc working his way back up to P7 at the chequered flag, the position where he started, but there was further contact with Kimi Raikkonen and Fernando Alonso along the way. His clipping of Raikkonen's front wing in particular was risky.
Hard racing you could say, but on another day, we could have been talking about a disastrous Styrian Grand Prix for Leclerc, who can consider himself incredibly fortunate to win the 'Driver of the Day' award. 6
Lance Stroll: In recent rounds all the talk had been about Sebastian Vettel finding his feet again with Aston Martin, but Stroll was comfortably the best-performing Aston Martin driver in Styria.
The Canadian made it up to P6 from P9 in a strong start to the race, losing out to only the Ferraris of Sainz and Leclerc later on as they came at him with fresher tyres. A very controlled drive from Stroll. 8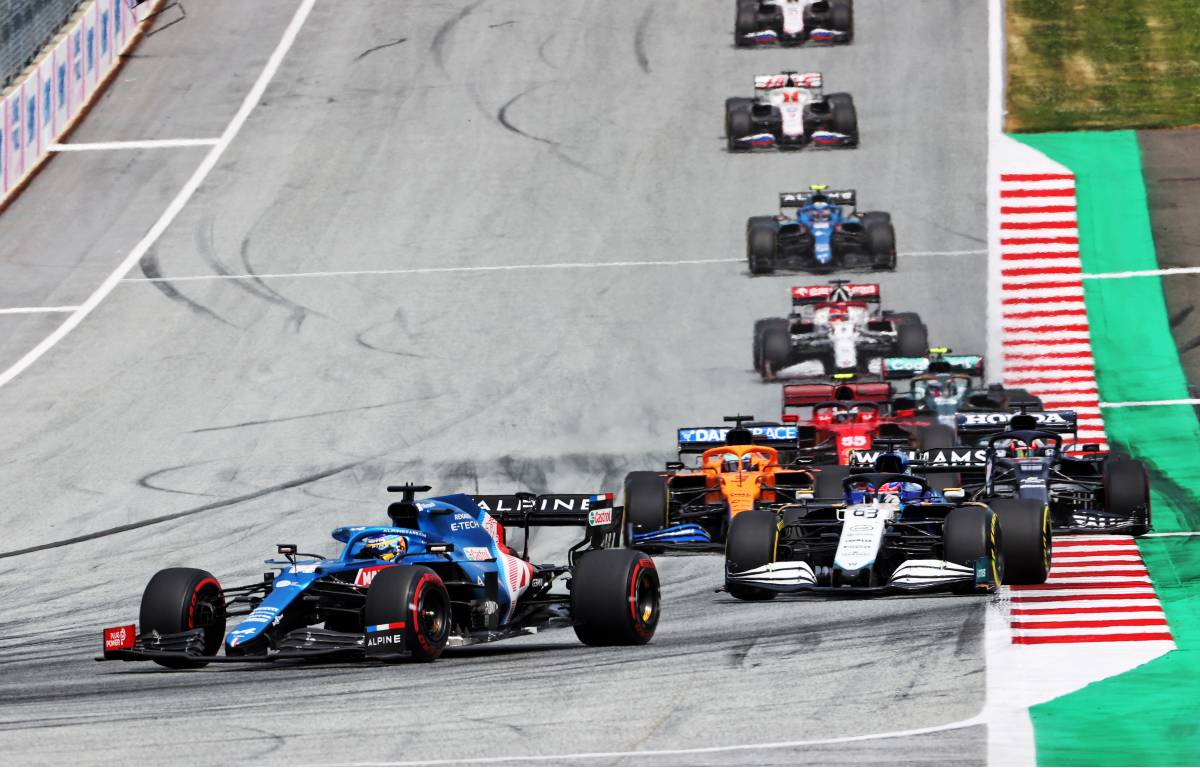 Fernando Alonso: Up to P7 at the start following Leclerc and Gasly's dramas, Alonso would have been hoping to move forward still from there, but instead he became the conductor of a lengthy midfield train, with the Spaniard himself admitting after the race that he probably did not have top-10 pace.
Under pressure from George Russell until the Briton encountered reliability issues, Alonso could not do anything to repel the Ferraris, but did hold on to a P9 finish despite the attack from Yuki Tsunoda.
Alonso was frustrated at one stage after being forced to yield to Verstappen, feeling that had opened the door for Sainz to overtake. But in reality, P9 was a job well done. 7
Yuki Tsunoda: You never quite know what you are going to get with Tsunoda, but in the end, his Styrian GP should be considered a strong outing.
Hit with a three-place grid penalty for blocking Bottas during qualifying, Tsunoda refocused and from P11 managed to force his way back into the top 10 to take a point.
Although helped out by Russell's misfortunes, it was good to see Tsunoda on the attack for most of the race in that congested midfield pack, and with Helmut Marko demanding points from his protegee, Tsunoda rose to the occasion. 7
Kimi Raikkonen: For the veteran Raikkonen, experience shone through as he quietly went about securing an impressive P11.
From P18 on the grid, Raikkonen was the only driver to start on the hard compound tyre, finally calling time on his productive opening stint by Lap 38.
Now on the medium rubber, the Finn could well have worked his way up into the points if it was not for that front-wing damage inflicted by Leclerc, but P11 nonetheless is nothing to be sniffed at.
Kimi, as expected, said he could not be happy after finishing P11 again, but luckily we are here to take satisfaction in that performance. 8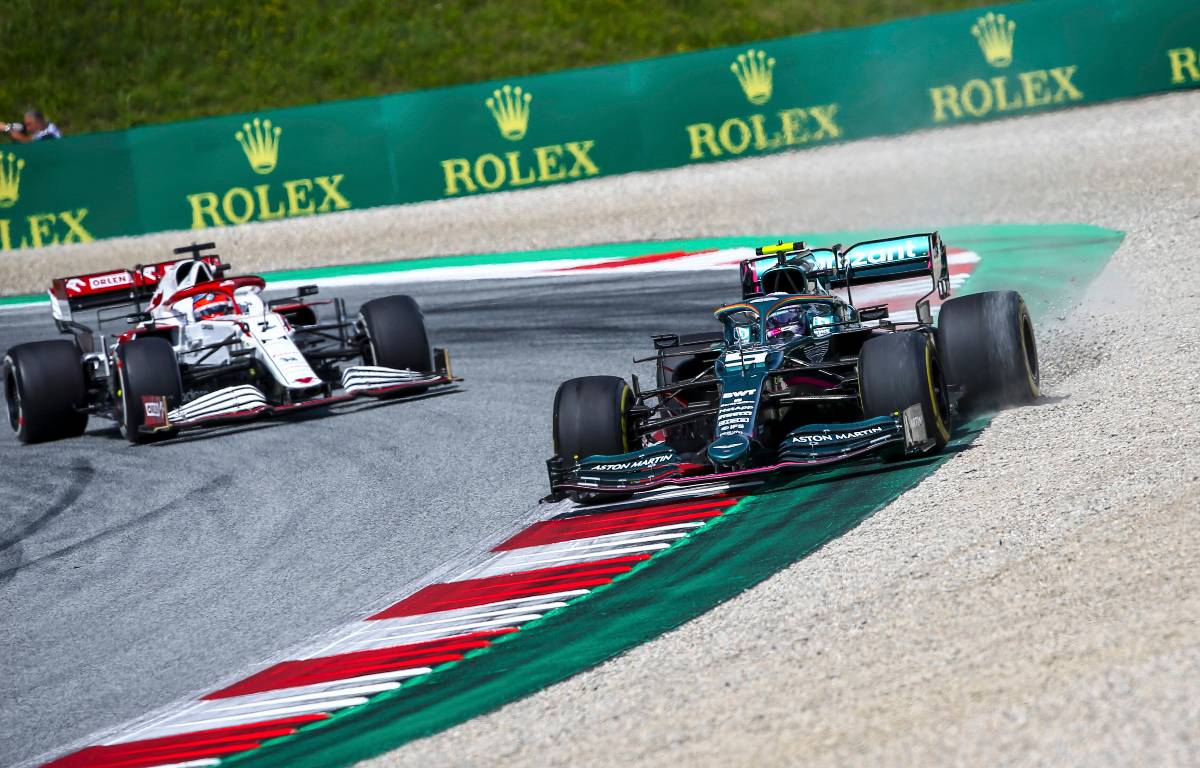 Sebastian Vettel: The four-time World Champion had been firing on all cylinders heading into the Styrian GP, but was not able to hit such heights this time around.
While Stroll was setting Aston Martin up for some points Vettel struggled to make an impact in the midfield train, and really P12 was about the result which his performance merited after starting P14. 5.5
Esteban Ocon: Saturday was a disaster for Ocon who suffered Q1 elimination, and while Alpine were not at the level of McLaren or Ferrari during the race, Ocon perhaps would have been hoping for better than P13.
That being said, with the midfield DRS cluster making overtaking difficult, Ocon can be relatively pleased with a gain of four positions from the grid to chequered flag, even if incidents ahead did work in his favour. 5.5
Daniel Ricciardo: It really is a huge task that Ricciardo faces at McLaren with Norris at the top of his game, and a P14 finish in Styria did not tell the full story.
The Aussie actually made a brilliant start, improving from P13 to P9 in the opening laps, but then a random loss of power would undo all that hard work as he dropped behind Tsunoda, Sainz, Vettel and Raikkonen.
Stretching his opening stint all the way to Lap 43, there would be no Safety Car or rain to save Ricciardo and he would go on to cross the line P14.
On paper a very poor result with Norris up in P5, but in actual fact it could and should have been far better without that brief reliability issue. 6.5
Antonio Giovinazzi: The Italian was inadvertently caught up in the Leclerc/Gasly drama at the start, with Gasly spinning Giovinazzi as his rear-left tyre let go.

From there it was a case of damage limitation for Giovinazzi, but in an Alfa Romeo, he is not quite as blessed as some of his rivals in terms of the machinery underneath him to stage a fightback.
P15 it was, and it is hard to see what more he could have done. 6
Mick Schumacher: He was at it again with team-mate Nikita Mazepin as the Haas duo treated us to an entertaining battle at the back, with Schumacher getting the job done before a lock-up invited Mazepin back through.
Ultimately Schumacher would claim the spoils over at Haas in that inter-team contest, and finishing ahead of Latifi as well proved to be a nice bonus. 6
Nicholas Latifi: A tough afternoon for Latifi who was also dragged into that first-lap collision and suffered a puncture in the process.
Perhaps if he had have shown the pace that Russell did in the other Williams before his retirement, then there could have been some sort of recovery, but in the end Latifi would also lose out to the Haas of Mick Schumacher.
This is a race which he will look to move on from quickly. 4.5
Nikita Mazepin: At the back of the grid the only way Mazepin can prove himself is against his team-mate, and while it is now a closer fight between the pair, Schumacher once again shone brighter at the Styrian Grand Prix.
Nonetheless, Mazepin is in a far better place than we was earlier in his rookie campaign. 5
Did not finish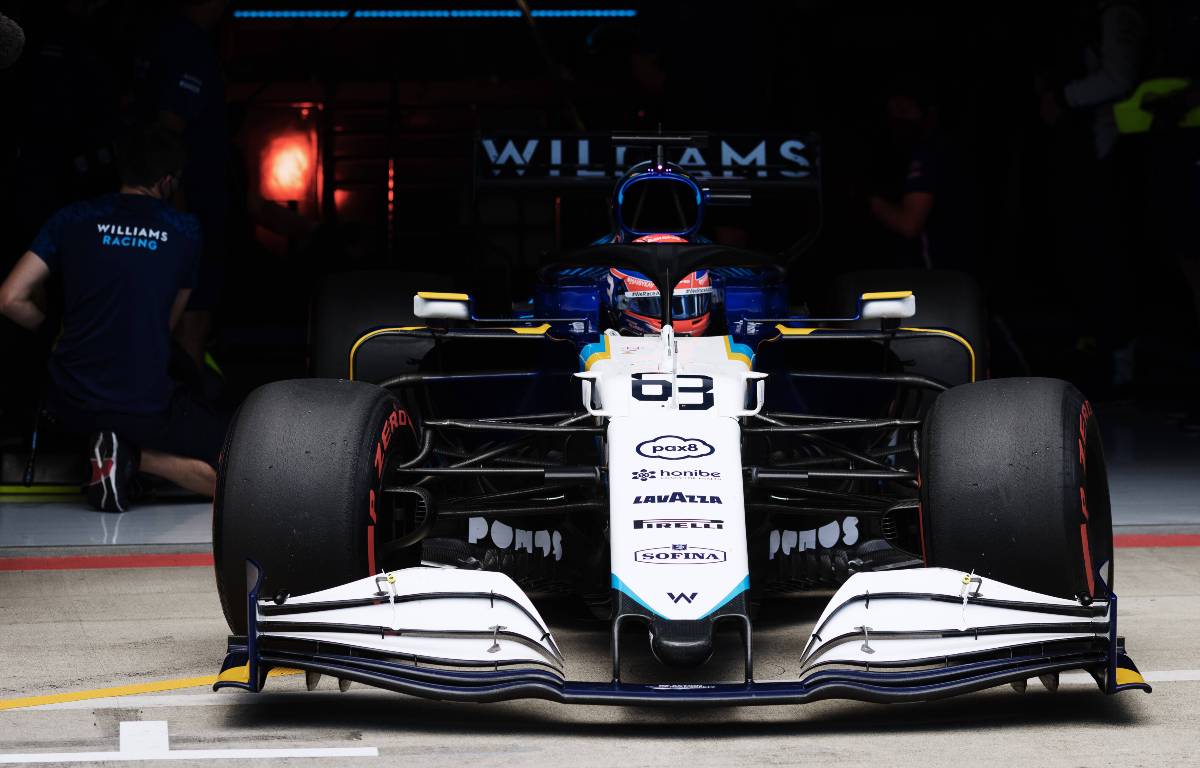 George Russell: The Styrian Grand Prix for Russell was quite simply "brutal" as he himself labelled it.
Promoted to P10 on the grid by Tsunoda's penalty, Russell found himself P8 after Leclerc and Gasly collided, but instead of becoming the cork in the bottle, the Briton instead started hounding Alonso for P7.
That is where the troubles started though as Russell was converted to 'Plan B' and dropped off from Alonso, ultimately being forced to retire with a power unit issue after a couple of lengthy visits to the pits. His first points in a Williams were very much in sight following another wonderful performance in qualifying. 9
Pierre Gasly: The Frenchman's race was ended on the first lap by no fault of his own when Leclerc clipped his rear-left tyre, and with clear suspension damage from the resulting puncture, AlphaTauri retired him from the race. N/A
Jamie Woodhouse
Follow us on Twitter @Planet_F1, like our Facebook page and join us on Instagram!