Conclusions from the Turkish Grand Prix
Valtteri Bottas became Formula 1's sixth different winner of 2021 as the World Championship battle remained finely poised.
Here are our conclusions after a Turkish Grand Prix from which Max Verstappen visibly emerged much happier than Lewis Hamilton.
Mercedes must decide who's in charge
💬 "Strategy calls in conditions like today can be so tough.

"You have to rely on your Team, accept the choices they make and hope it's the right one – as I always say, we win and we lose together."

The speed was there, let's keep pushing in Austin, LH. 👊 pic.twitter.com/1Y0cgBiPV8

— Mercedes-AMG PETRONAS F1 Team (@MercedesAMGF1) October 10, 2021
James Vowles is officially the Chief Strategist at Mercedes, but unofficially it appears Lewis Hamilton quite fancies that title for himself.
For the second consecutive race, the big story of the grand prix concerned whether or not a driver should come into the pits for intermediate tyres.
Lando Norris did not do so early enough at Sochi. It was a contrasting situation conditions-wise in Istanbul, with the track either stable or getting slightly drier rather than wetter, but still the driver's decision to stay out seemed to be the wrong one.
At least that is what Mercedes team principal Toto Wolff and Pirelli chief Mario Isola both thought.
Eventually, Hamilton was overruled. Having persuaded his team on lap 42 of 58 it was too early to bring him in, he complied nine laps later. But that strategy proved to be neither one thing nor the other, falling between two stools, and left him struggling to hang on to P5.
How ironic that at one stage, as he suffered graining on the new set, it looked possible that after the events of a fortnight earlier, Norris might just get past him.
Hamilton's expertise, both in terms of strategy and behind the wheel, should not be questioned, of course. So often in his 100 grand prix victories he has made calls that turned out to be spot on – as a seven-time World Champion, he knows exactly what he is doing and his remarkable record shows that.
But while he obviously has the feel for how his car and tyres are performing, he cannot know exactly what is going on with all of his rivals – and that is where Vowles comes in.
Why keep a dog and bark yourself, goes the old saying. It's not quite literal in this sense because it's Mercedes that employ Vowles, not Hamilton. But they each have their own very distinct, and very important, role in the team.
Discussions between race engineer and driver about strategy can and should be had, obviously. But when they lead to confusion and what was clearly indecision on Mercedes' part, with them requesting more thinking time over what to do, how does it look?
And more importantly, in this titanic struggle for this year's titles, how much more confidence does it give Red Bull?
Check out all the latest Lewis Hamilton merchandise on the official Formula 1 store
The old Bottas is back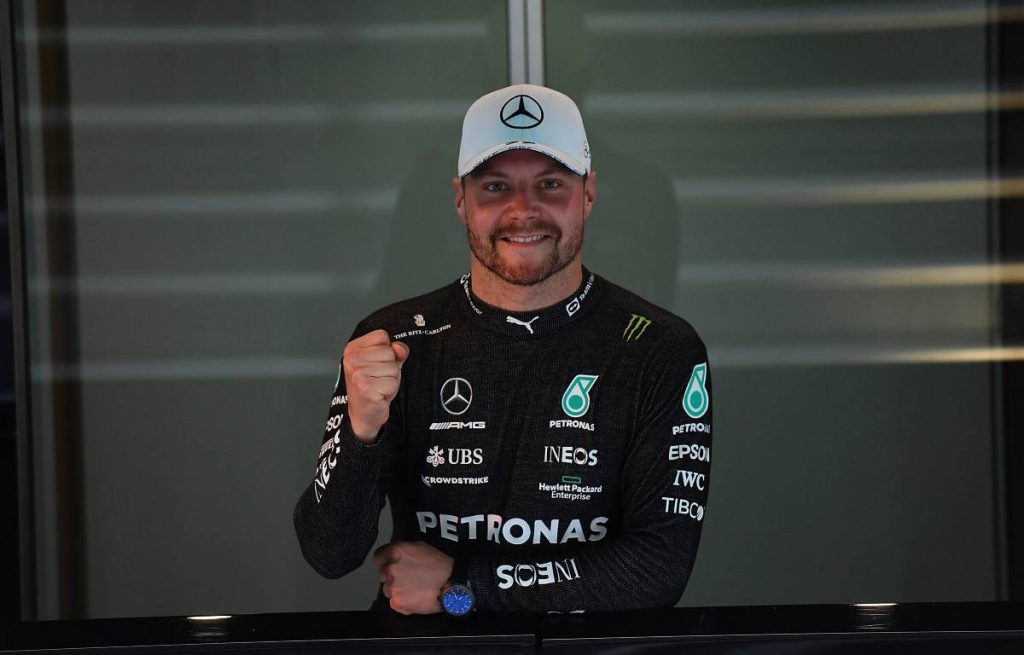 We should not forget, of course, that Hamilton's strategy frustration only happened because he had taken a 10-place engine penalty.
If the Briton had started on pole position, which he had earned on Saturday, he would have enjoyed exactly the race Valtteri Bottas did to earn his 10th victory in Formula 1.
Although never under pressure, with Red Bull unable to live with Mercedes' pace in Turkey, it was confirmation that Bottas is clearly a man with the weight of the world removed from his shoulders now that his future has been resolved.
He referred after the race to having "no pressure about anything" and although a move to Alfa Romeo for 2022 from Mercedes hardly seems the most appealing prospect for a driver who began this year with hopes of taking Hamilton's title, perhaps he just needs to be out of that cauldron.
The Finn admitted that from Monza onwards, when the news he would be replaced by George Russell had just been confirmed, he has been a different driver – and although there was criticism of how easily Verstappen had passed him in Russia, it is hard to argue with that.
In relation to Bottas, Wolff made an interesting post-race comment that while giving him "10 out of 10" for this performance, he had "given up many years ago" trying to work out what goes on in a racing driver's brain as to why such heights are not hit every weekend.
But whether this is Bottas 3.0, 4.0 or whatever, it is the version Mercedes will hope they see right through until Abu Dhabi.
Max's Turkish delight
I'm very pleased with P2️⃣! It was not easy to manage the tyres the whole race, but we maximized the result. Together with @SChecoPerez on the podium caps off a good day for the team 🤜🤛 #KeepPushing #TurkishGP 🇹🇷 pic.twitter.com/a1n9a9nEMB

— Max Verstappen (@Max33Verstappen) October 10, 2021
He had his mask on, of course, but not even that could hide Max Verstappen's smile above the white overalls which, along with the special one-off livery on the Red Bull in honour of Honda's heritage, made for a refreshing change.
Second and third was a more than acceptable result for Red Bull, with Sergio Perez producing his strongest Sunday form in a while, although they really do now have their work cut out to deny Mercedes an eighth consecutive Constructors' title, being 36 points behind.
The worry for Verstappen, despite his six-point advantage over Hamilton, is how far ahead in terms of pace Mercedes were throughout the whole weekend.
Also, it was noted that Ted Kravitz, in his Sky Sports interview on Thursday, pointed out to the World Champion that October is "when you really hit your top gear", saying to Hamilton that he tends to "rocket away" at the flyaway races.
Hamilton appeared nonplussed by that assertion, but there is probably no coincidence that it's at the business end of the campaign when he does move up another level.
In fairness though, Mexico is a circuit where Verstappen has a particularly strong record and he has also won in Brazil, so there is every chance he could still be beaming at the end of the three-leg American swing.
Ferrari firing with new engine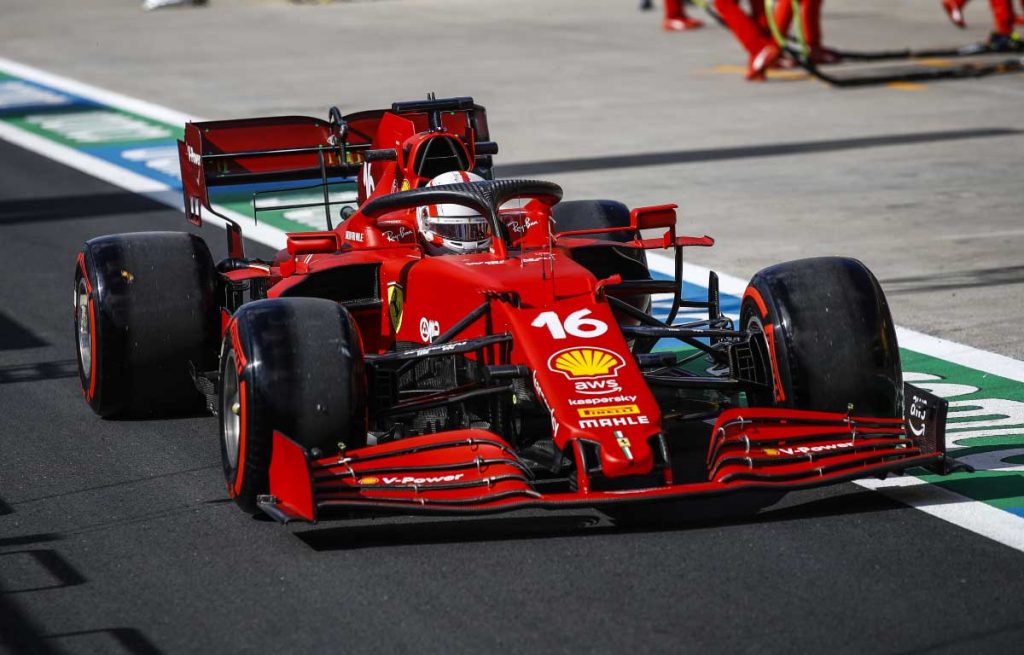 This was much more a track for Ferrari than McLaren and even though the Scuderia did not end up on the podium, they can still be very happy with their weekend's work.
Their new engine is working well, and briefly it even looked like Silverstone all over again with Charles Leclerc threatening to pull off a shock victory until it became clear his tyres could go no further.
And Carlos Sainz was a deserving Driver of the Day, passing car after car from the back of the grid to end up eighth, which was probably as good as he could have hoped for in what was a surprisingly attrition-free race given the conditions.
Only Seven-and-a-half points separate McLaren and Ferrari and this is another tussle that will provide plenty more entertainment right through to the Yas Marina finale.
Planet F1 verdict
Winners and losers from the Turkish Grand Prix
Valtteri Bottas and Max Verstappen will be pleased with their races, but even after rising through the field, Lewis Hamilton was one of the big losers in the Turkish Grand Prix.