Can Max Verstappen put the F1 title all but out of reach on Ferrari's home soil?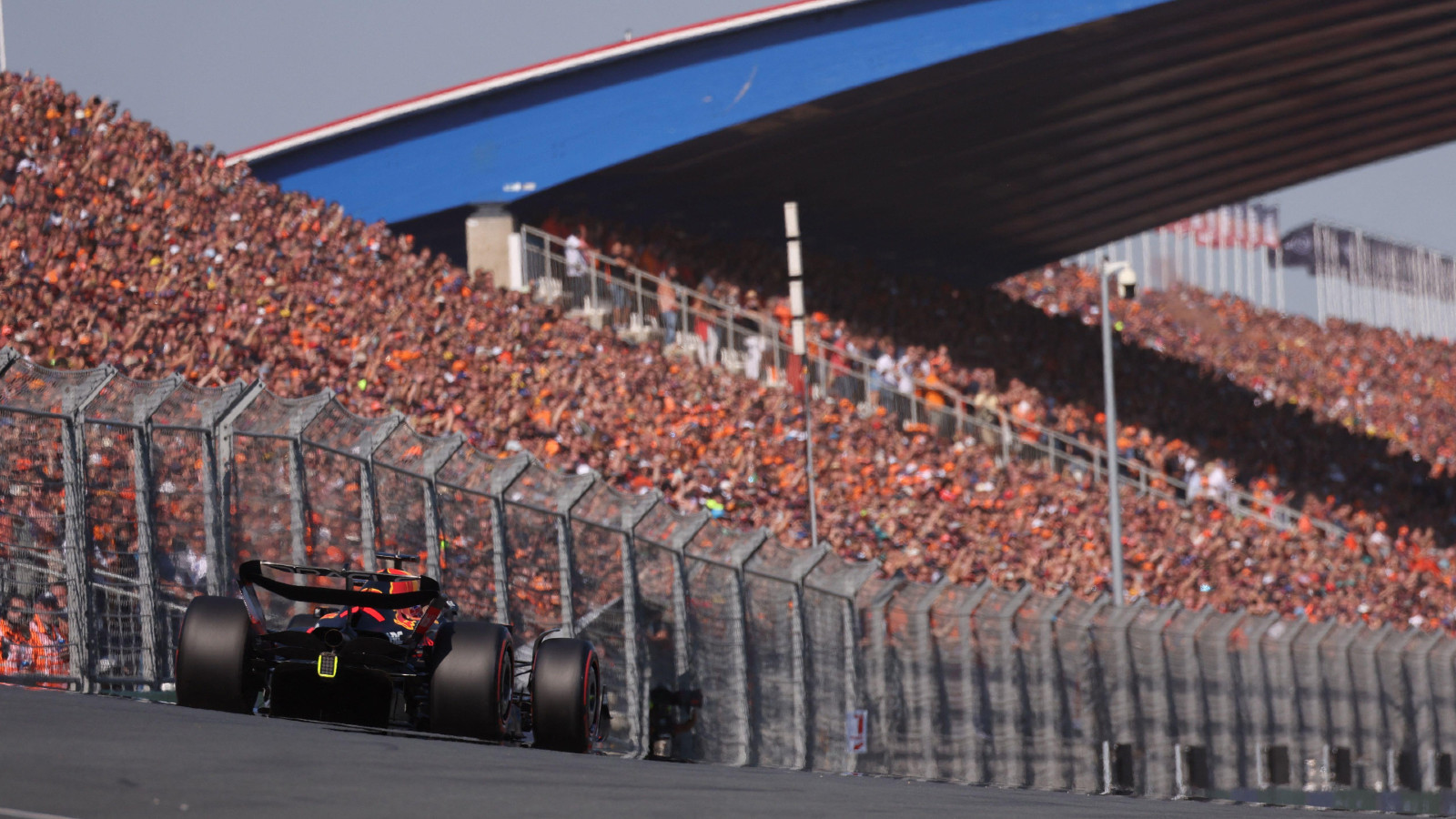 Max Verstappen has the opportunity to make his championship lead all but uncatchable if events play out in his favour at Monza.
Formula 1 heads to Ferrari's home for this weekend's action, the final race of a hectic triple header that has seen Verstappen extend his lead to 109 points over nearest rivals Charles Leclerc and Sergio Perez.
Set in picturesque parkland in the middle of Milan, the Monza circuit is one of F1's finest – and most historic. Despite being punctuated by several chicanes, built during the 1970s in a bid to improve the safety of the track, it remains the fastest track on the Grand Prix calendar – Lewis Hamilton's 2020 pole lap was set at a record average speed of 264.362 kilometres an hour.
For context, Sergio Perez's 2022 pole lap at the new Jeddah circuit, the second-fastest track on the calendar, was at a 'mere' 252 kilometres per hour average.
Strangely, considering the many years for which straight-line speed was Red Bull's Achilles' Heel compared to their main rivals, Monza is now a track at which the RB18 could be considered the favourite – setting Max Verstappen up for extending his winning run to a fifth consecutive race.
A combination of a slippery but downforce-efficient design, minimal porpoising, and an engine that might be F1's current benchmark, meant that Red Bull were simply untouchable at the low-downforce Spa circuit just over a week ago. For Monza, the downforce is stripped off even more, playing to Red Bull's strengths.
There'll be mixed feelings for Ferrari as they head to their home track. Compared to 12 months ago, the Scuderia are heading to Monza with a genuine chance of a race victory – far more than they could realistically hope for last year. But, having spent most of the season squandering opportunities and scoring own goals, will the tifosi greet them with jubilation or frustration? A misstep on home soil will be an even more bitter pill to swallow for Charles Leclerc, Carlos Sainz, and Mattia Binotto, should they make one.
In a bid to respond to Red Bull's straight-line superiority, Ferrari are set to carry out some tests this weekend – including a back-to-back comparison of their updated floor against their old spec, as well as trialling the lower-downforce rear wing introduced in practice at Spa.
Ferrari, on pace, haven't been able to keep up with Red Bull since Hungary, and the comparison of the floors suggests suspicions the updated components might actually be compromising their pace. The introduction at Spa of enforcement of Technical Directive 039, which concentrates on the team's floor designs to reduce porpoising, is merely coincidental to Ferrari's drop in competitiveness, according to Binotto: "It is not the directive itself that is causing us problems, its effects are negligible."
With some lack of clarity over where the ferociously fast F1-75 has vanished to during the middle part of the season, it means Charles Leclerc's mood is less buoyant as he returns to the scene of his famous 2019 victory.
"I think the performance on paper will be a bit more difficult than this weekend, unfortunately," Leclerc admitted to media after the Dutch Grand Prix.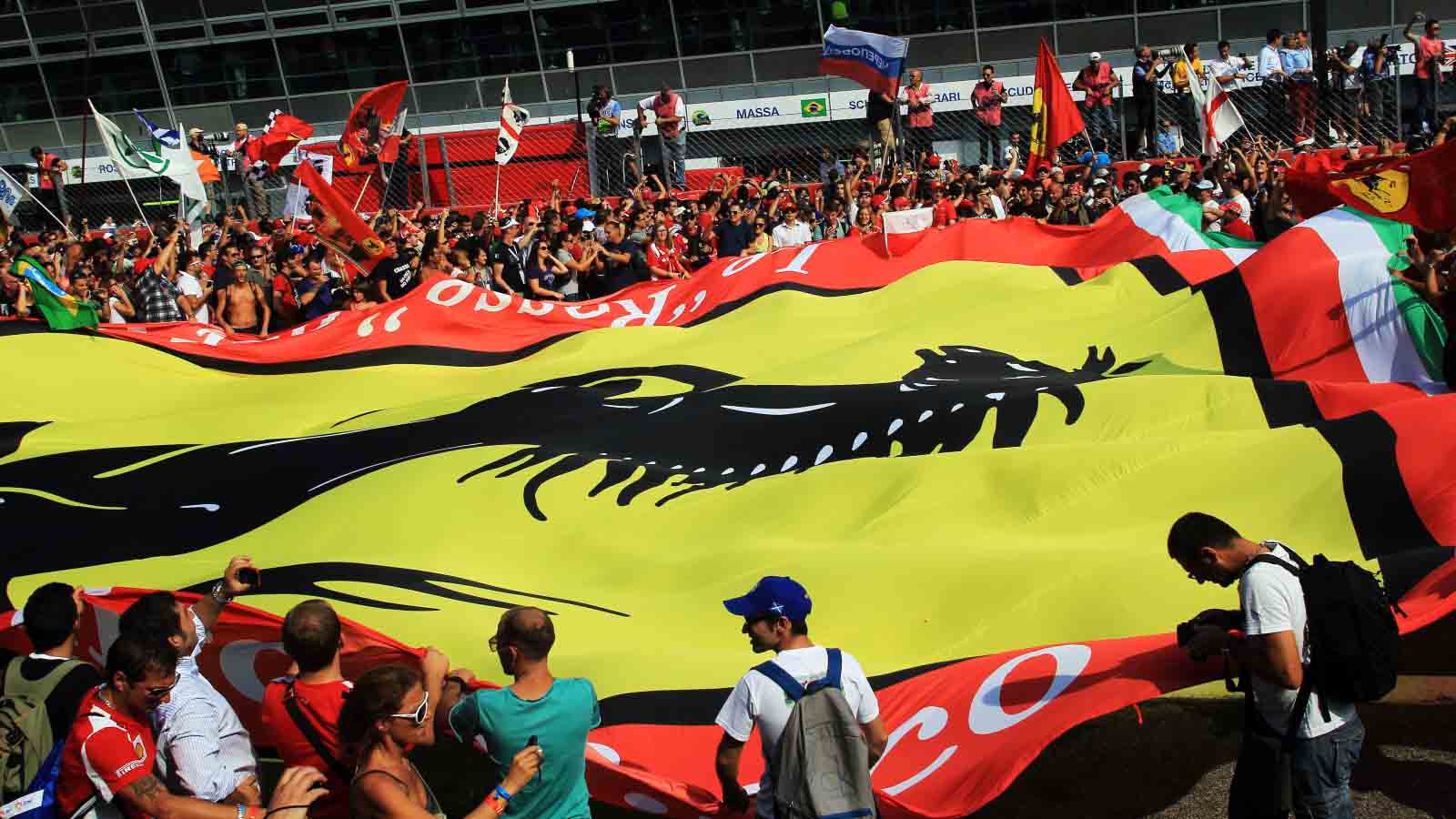 And where might Mercedes slot in this weekend, in a season where the team themselves don't know which version of the W13 will show up?
Their form over the past three races has seen Lewis Hamilton and George Russell become a constant thorn in the side of everyone but Verstappen, with the W13 arguably the measure of the F1-75 at Spa and the better of it at Zandvoort.
However, straight-line speed and Mercedes haven't been comfortable bedfellows this season, with excessive drag from their design concept hindering them. Added to that is that the W13 lacks single-lap pace in qualifying, meaning Hamilton and Russell struggle to qualify where the car rightfully should be on the grid.
With very few corners to work with at Monza, a combination of a weak qualifying with a lack of straight-line speed could doom Mercedes to a lonely weekend in the no-man's-land they've occupied for most of this year.
The W13 may be on the verge of being able to win races and return Mercedes to the top step on the podium but, out of the seven circuits remaining on the calendar, Monza is the one that, on paper, is the least likely for them to spring a surprise.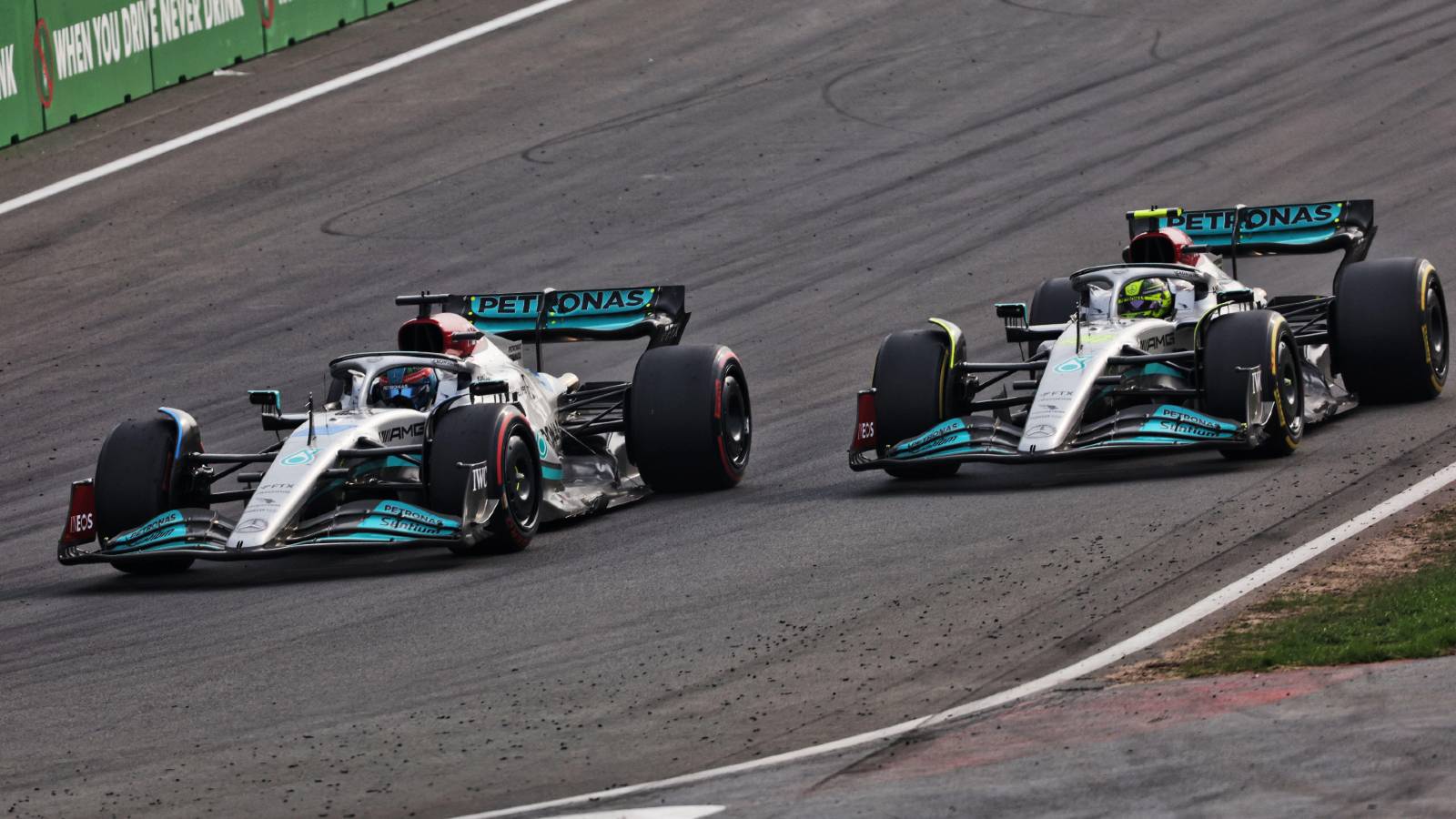 Behind the battle at the front, it's all eyes on McLaren and Alpine as the on-track battle between the two teams has spilled over into their off-track dealings.
McLaren may have won the 'Oscar Piasco' to snaffle the Alpine Academy driver out from under their noses and land the 2021 Formula 2 Champion as Lando Norris' teammate for next year, but the Woking-based team are struggling to keep up with Alpine on the track.
Alpine now enjoy a 24-point lead over McLaren in the Constructors' Championship and, like Red Bull, can boast a small advantage over their main rivals when it comes to straight-line speed.
McLaren return to the scene of their very unlikely 1-2 from 2021, and it's unlikely to be a very happy weekend for Daniel Ricciardo as he will be plagued with reminders of the day on which he and McLaren finally seemed to click.
Crossing the line to lead home Lando Norris after a few months of misery, Ricciardo's win proved to be a false dawn as he, almost immediately, began floundering alongside Norris again before the end of '21, only to drown entirely during '22.
It's perhaps this juxtaposition that shows just how tenuous and fleeting success in F1 can really be – Monza's most recent race winner returning to the track 12 months later, having just had a team throw money at him to go away, while the rest of the teams shrug their shoulders at his availability.
Worse for Ricciardo is that Monza '21 proved an outlier in his season, meaning even a strong weekend this time around is unlikely to change much about the perception that he is a driver well past his best.
Further back in the grid, there's also a few other storylines to keep an eye on: Haas will field Antonio Giovinazzi in one of their VF-22s, in place of Mick Schumacher, for first practice. Schumacher has been coming into his own during the middle part of this season, but is it a case of too little, too late, to convince Haas to keep him on?
Aston Martin will also run Nyck de Vries in Sebastian Vettel's car for FP1, and Vettel is sure to get a rapturous response from the tifosi as the former talisman of Ferrari makes his last appearance in F1 on Italian soil.
With several pieces left to fall into place on the driver market, there's also the possibility of some big moves this weekend. As reported after Zandvoort, Red Bull have lined up IndyCar sensation Colton Herta to join AlphaTauri for 2023 to replace Pierre Gasly. The plan is to release Gasly to Alpine to take their vacant second seat, but these moves are contingent on the FIA agreeing to waive the superlicence requirements that Herta currently lacks – IndyCar doesn't score highly on the FIA's weighting system, rightly or wrongly.
A win for Verstappen this weekend would extend his title lead, at the very least, to 115 points – it could be as much as 135 depending on how it plays out – with just 156 points left on the table over the remaining six races. While Verstappen isn't yet able to wrap up the title, Monza could be one of the final nails in the coffin of Ferrari's stumbling title bid – Red Bull will no doubt be eager to get the hammer out to achieve it in front of Ferrari's own.