Ranking every Ferrari driver from the 21st century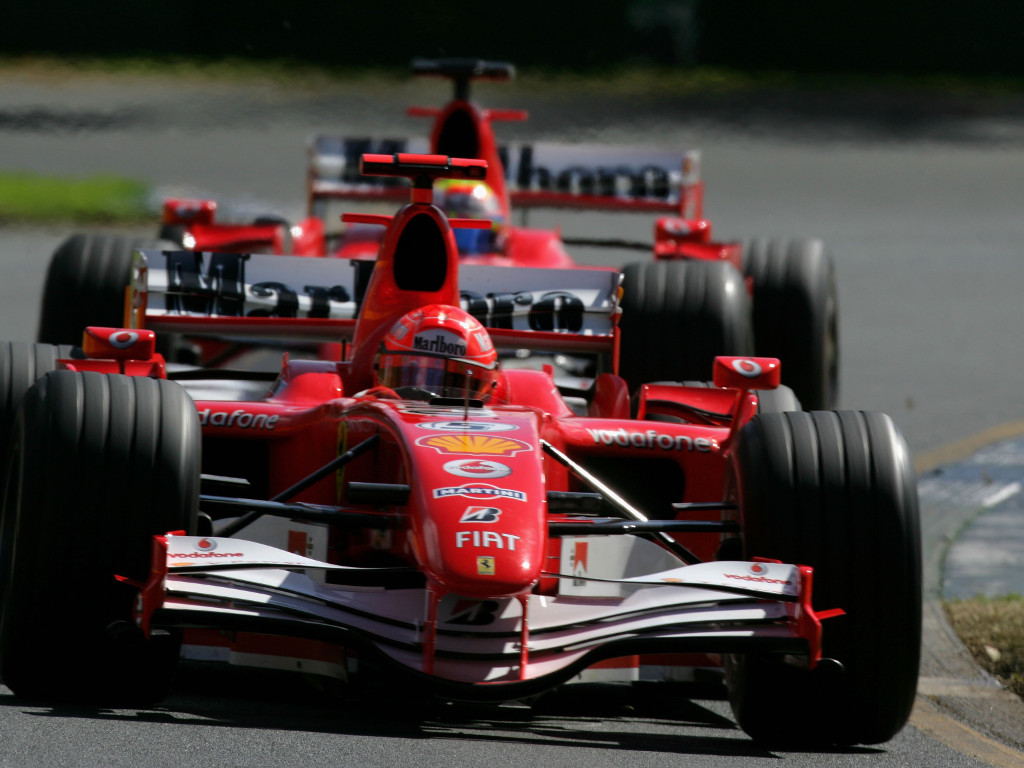 Every Formula 1 driver dreams of one day racing for Ferrari, and nine have had the chance to do since the turn of the century. 
With Carlos Sainz set to become number 10, we've gone ahead and ranked them all.
9. Luca Badoer
Coming in at last place is Badoer and no offence Luca, but it was not a particularly difficult choice. In his defence, stepping up to replace Felipe Massa in 2009 at such short notice after not driving in an F1 race for a decade was a tall order but given he had been the Ferrari test driver for a good while, more was expected of him.
In his first race weekend back at Valencia he qualified last, 1.5 seconds off the next driver, and after making a decent start on race day, ultimately finished P17 out of the 18 that made it to the end.
Things were not much better at Spa as he started at the back after spinning in qualifying and was last of those still running to cross the line on the Sunday.
Following those performances, Ferrari decided to replace him for the final five races of the season and he left the sport with the undesirable record firmly intact of competing in the most races without scoring a point. He would have at least been made to feel a little better by the fact his replacement did not do much better…
8. Giancarlo Fisichella
Taking Badoer's place was Fisichella who, having been on the grid full-time since 1997 and taking pole position and P2 for Force India in the most recent race, was widely expected to do better than his compatriot. He did, but was not great himself.
Given it was his first time in the car, his first race weekend, on home turf of Monza, was respectable as he made it into Q2 and finished in P9, just outside the points. That was as good as things got though as he went out in Q3 and failed to get close to the top eight in the next four races.
To be fair, his performances look better when compared to Kimi Raikkonen's in the other Ferrari as the Finn only scored points in two of those races himself, finishing P8 in Japan and P6 in Brazil. The car simply was not very good. Fisi was also much closer to Raikkonen in qualifying than Badoer was.
Even so, given the experience under his belt and the race-ready shape he was in, he would have at least hoped to score a single point.
7. Charles Leclerc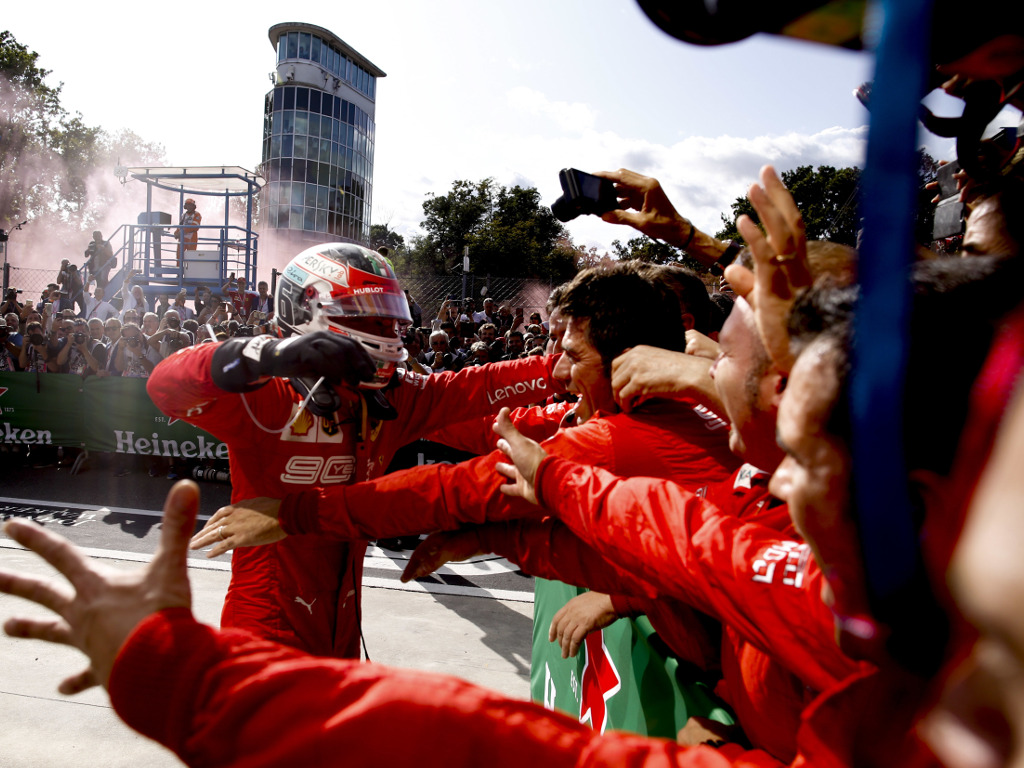 Leclerc is in the lower end of this list due to the fact he has not achieved much at Ferrari yet, but that is due to the lack of time he has spent there thus far rather than his performances, which have generally been excellent.
In his first year in red he was immensely impressive, taking seven pole positions and two wins, including an emotional one at Monza, getting the better of team-mate Sebastian Vettel in the process. His second season was even better as, in a poor car, he picked up two podiums and qualified in the top six on six occasions, outperforming Vettel by an even bigger margin.
It has not all been plain sailing with the odd mistake creeping in, such as his qualifying crash in Baku and when he took his team-mate out in Austria, but the bad has been comfortably out-weighed by the good so far.
Given he has only been with Ferrari for two years, it is hard to justify putting him above any of the drivers ahead of him in this list, but that will surely change as time goes by.
6. Rubens Barrichello
Being the clear number two to Michael Schumacher throughout his time in red, Barrichello did not enjoy too much success of his own but did his job perfectly.
He won nine races and finished on the podium a further 46 times during his six seasons driving for the Italian team, and would have claimed more victories if his own races were not so often compromised for the sake of his team-mate, such as Austria in 2002 when he was told to let Schumacher through on the final lap while leading.
It could perhaps be said he never performed well enough to consistently take the challenge to Schumacher and force Ferrari to reconsider their strategy, but it is hard to imagine them doing so regardless.
Ultimately, the Brazilian did exactly what his team wanted him to do throughout his time there and played a big part in theirs and Schumacher's dominance in the early 2000s, but doing so came at the expense of personal success.
5. Felipe Massa
Like Barrichello, Massa spent much of his time with Ferrari playing second fiddle. However, he also put together a title challenge and got within seconds of winning one, which is why he ranks above his compatriot.
His time with the team can be split into two parts – before and after his accident in Hungary in 2009. Before it, he was excellent, winning 11 races and being desperately unlucky not to win the 2008 World Championship. As well as that, he also played a big part in the team winning both titles the previous year, providing crucial support to Raikkonen.
He was never quite the same after nearly being killed by a spring that struck his head, though. Once he returned, he rarely got close to challenging Fernando Alonso, failing to win a race in his final four years while the Spaniard went close to winning a title twice, and was resigned to playing a support role which he did dutifully, never causing any trouble.
If he had never been injured and remained at the level he displayed in 2008, he may well have ended up higher on this list. Even so, he can still look back on his time at the team with pride.
4. Sebastian Vettel
118 Grands Prix in red 🔴

It's been an amazing journey – Our final #GrazieSeb. #essereFerrari 🔴 #AbuDhabiGP pic.twitter.com/7krceRDCPu

— Scuderia Ferrari (@ScuderiaFerrari) December 14, 2020
Vettel's time with Ferrari was mixed, to say the least, but while he failed to win any titles, he achieved a huge amount in his six seasons that produced a total of 14 wins and 55 podiums nonetheless.
After all, only two drivers in the history of the sport have won more races in red than him, and he also has the third-most podiums. Granted, that is in part because he stayed there for longer than most. But given his stint with the team came in the era of Mercedes dominance, when his own car was never clearly the best, it is still impressive.
So too is the fact he was able to take the fight to the German team and Lewis Hamilton on two occasions – something that cannot be said for any other non-Mercedes driver in the hybrid era. However, while he was excellent at times in 2017 and 2018, he is largely to blame for both titles being lost as he made too many sloppy and costly mistakes.
Given he did not bring the World Championship back to Maranello, it is easy to view his time there as a failure. However, with him going up against the most successful team and driver in the history of the sport, and rarely having the equipment to challenge them, it is not that clear-cut and in many ways, he can be pleased with how he performed.
3. Kimi Raikkonen
Coming in at number three is the Iceman, the last man to win a drivers' World Championship for Ferrari and only the second to do so this century.
There could not have been more pressure on him when he joined to replace Schumacher in 2007 and he could not have handled it better. Locked in a battle with both McLaren drivers, the Finn prevailed thanks largely to remarkable consistency at the end of the season as he finished on the podium in each of the last seven races, winning the final two.
So, given he is one of two drivers to win a title in this list, why is he not higher up? Well, because in his seven seasons in red after 2007, he was not great. He only finished above his team-mate once, in 2009 – and that was mainly because Massa missed the rest of the season through injury – and won only four more races.
Nevertheless, he did play a big part in Ferrari winning the Constructors' Championship in 2008 and proved to be a decent wing-man for Vettel in his final few years with the team. Quite frankly though, he deserves a place in the top three for the 2007 season alone.
2. Fernando Alonso
He won fewer races than Vettel and unlike Raikkonen did not win a title, but through no fault of his own. In terms of driving alone, Alonso was better than both and one of the best Ferrari have had.
He went so very close to World Championship glory in his first season there, losing out in the final race after leading the standings for much of the year.
He suffered the same fate two years later, but the fact he stayed in the title fight until the final round in 2012 is a remarkable achievement in itself given the car he was driving. It would not be an exaggeration to say his performance that season was one of the best the sport has seen this century.
Even aside from 2010 to 2012, he always got everything and then some out of the machinery he was provided with, winning a race every season except for his last, delivering some truly stunning drives.
The fact he was never given a top car when with Ferrari is one of F1's great injustices. Looking at how close he came without one, he surely would have one title for the Italian team at the very least with better machinery.
1. Michael Schumacher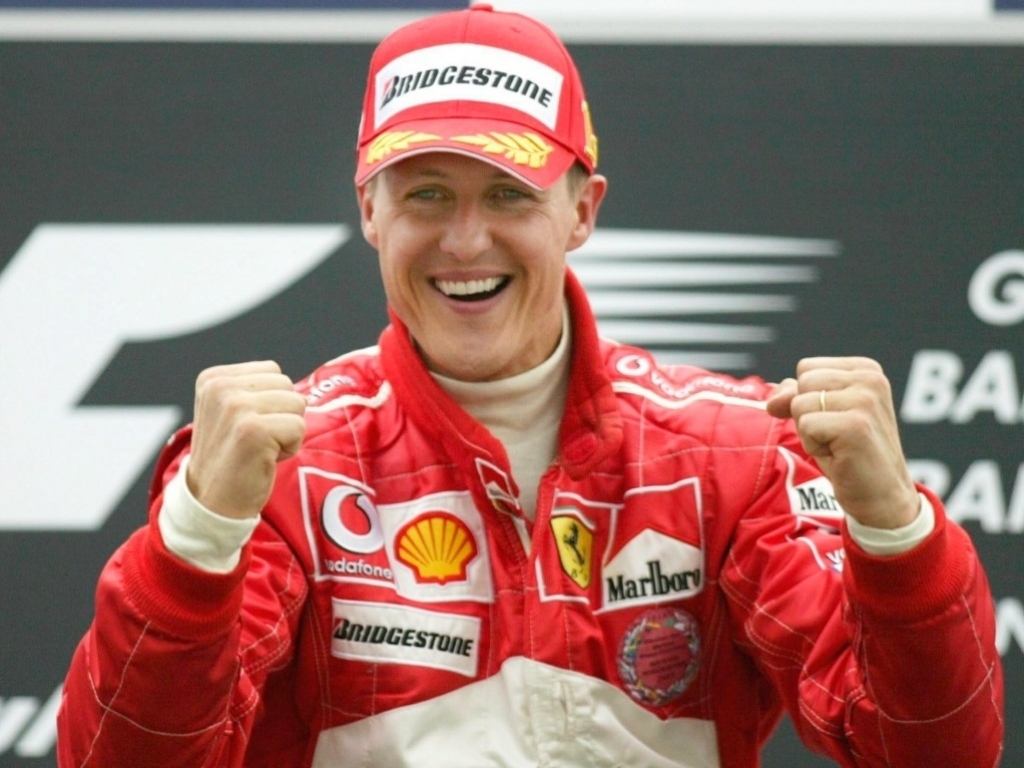 Who else? The best Ferrari driver of the 21st century is, of course, their most successful driver ever, Michael Schumacher, and it was not particularly close.
Driving for the Italian team in the 2000s, he won 48 races and five consecutive World Championships in one of the most dominant spells in the history of the sport, with both he and the Scuderia looking unbeatable for a good while.
He did, admittedly, have the best car on the grid but that takes nothing away from his achievements. Throughout the five seasons, he was often on another level to the rest of the grid in every area, with nobody getting anywhere near him in 2001, 2002 and 2004.
The German may not be the most loved Ferrari driver ever given the number of controversies he caused, from aggressive defensive driving to parking during Q3 in Monaco in 2006, and such incidents are certainly a slight blemish on his legacy.
Given just how much he and the team won during his time there though, they really will not care much. No Ferrari driver before or after him comes close to him in terms of success, and it is hard to see one ever doing so.
Finley Crebolder