Driver ratings from the 70th Anniversary Grand Prix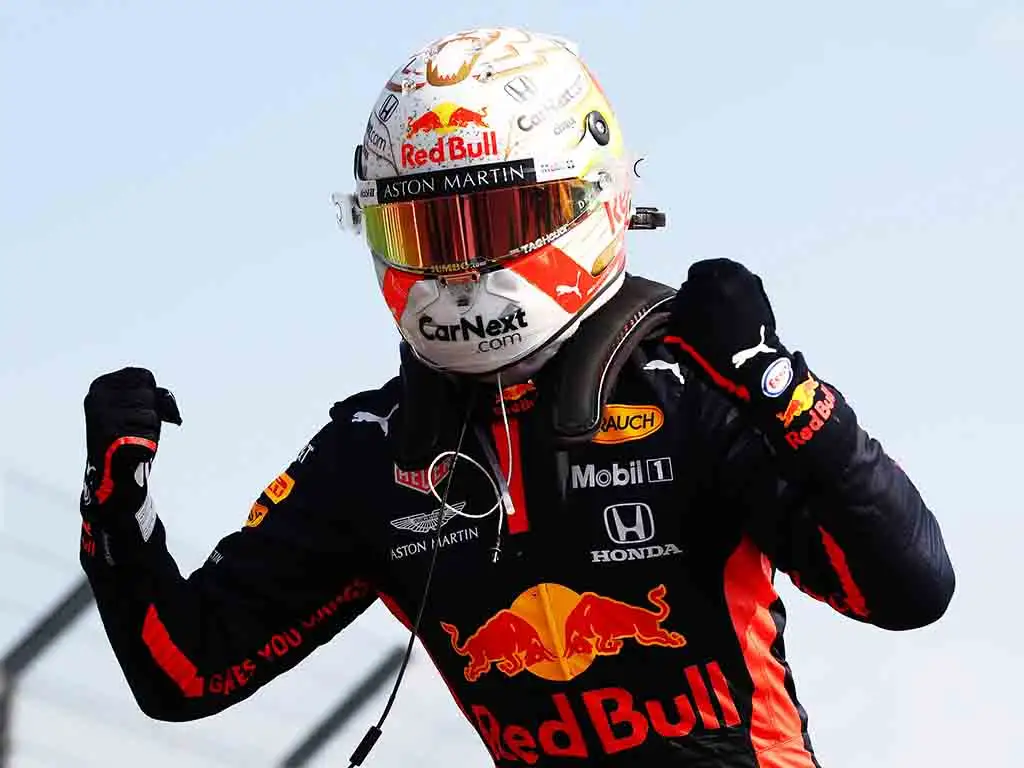 A perfect performance from Max Verstappen, while Sebastian Vettel has another weekend to forget. Driver ratings from the 70th Anniversary Grand Prix…
Here are the scores on the doors from the second race at Silverstone, provided to PlanetF1 by Late Braking.
Max Verstappen – 10
Mercedes unbeaten streak in 2020 is over and perhaps it's of little surprise that the reign comes to an end at the hands of Max Verstappen.
Starting on the hard tyre in P4, Verstappen enjoyed a good start to the race, disposing of Nico Hulkenberg before Turn 1. Where the Mercedes struggled with tyres, Verstappen managed his expertly, maintaining his pace even after the Mercedes duo came into the pits for the first time.
From there, Verstappen held the advantage and wasn't to let it slip, even with the Mercedes shoving alternate strategies for him to deal with.
YESS BOYSS!! I'm incredibly happy with this win, I didn't see this one coming! 💪 Thanks to @redbullracing and @HondaRacingF1 for their continued hard work 👏 Now let's celebrate and hydrate🏆🍾👏 #KeepPushing # F170 🇬🇧 pic.twitter.com/hpymhkoq79

— Max Verstappen (@Max33Verstappen) August 9, 2020
Lewis Hamilton – 7
Coming into the race with a 30-point advantage, Hamilton was able to maintain that lead in the championship although the driver that immediately trails him has now changed.
Staying out longer than Bottas on his second stint, Hamilton kept enough life in the tyres to enable him to get past his Mercedes team-mate and claim second place. Not a perfect race by any means, but the late surge ensured the damage was limited.
Valtteri Bottas – 7
Starting from pole, Valtteri Bottas can't be happy to have been beaten by not only his team-mate, but also another car.
Whilst Bottas did appear to be the quicker of the two Mercedes in the first half of the race, Mercedes were forced to split their strategies in order to pry the race win away from Max Verstappen. Ultimately neither were successful, but Bottas will be asking questions as his strategy proved to be second best within the Mercedes camp.
Very very happy with today's race. I wish we could fight for higher positions but P4 was the absolute maximum we could do. pic.twitter.com/D4ZGXlKD9F

— Charles Leclerc (@Charles_Leclerc) August 9, 2020
Charles Leclerc – 9
Whilst it wasn't quite a return to the podium, Charles Leclerc boosted his points tally with another strong result, finishing highest of those attempting a one-stop strategy.
Excellent tyre management meant the Racing Point duo behind could not catch up with Leclerc and another 12 points means he's now responsible for 57 of the team's 67 points.
Alex Albon – 6
There's two ways you can look at this Alex Albon performance. On the one hand, Albon made some terrific moves, particularly utilising Copse and Stowe. P5 was a four-place improvement on his grid position and he managed the tyres well.
On the other hand, Albon was once again nowhere near his team-mate (39 seconds back this time) and was unable to contribute in the fight between Red Bull and Mercedes. On this occasion, Verstappen was able to see off the double team but this isn't how it will always go.
Lance Stroll – 7
After a busy weekend off the track, it's somewhat ironic that the Racing Point duo had such quiet races.
Lance Stroll did avoid the embarrassment of his team-mate getting the better of him in the race after he was out-qualified, although he did need a late third stop from Hulkenberg in order to do this. Solid points here though.
Not the podium finish many were hoping for but points nevertheless for Nico Hulkenberg on his first race back in #F1.

Hopefully see him on the grid full-time again next year 🙌 pic.twitter.com/syDxlgWcvB

— Planet F1 (@Planet_F1) August 9, 2020
Nico Hulkenberg – 7
The prospect of an F1 podium is put on hold once more for Nico Hulkenberg who couldn't capitalise on his P3 starting position to give him a spot on the rostrum.
Having said this, it was a really solid weekend for Hulkenberg in a car that he has so little experience with. A poor start to the race was perhaps to be expected but he settled into a solid race from there.
Esteban Ocon – 8
A three-place grid demotion for a qualifying infringement set Ocon back to P14 place but an improvement of six positions meant he scored four points, Renault's total haul for the weekend.
Another driver who did a great job on tyre management, whilst others were forced to stop twice, Ocon kept his head and stuck to his one-stop strategy.
Lando Norris – 7
It speaks volumes to the start of Norris' season that P9 place feels like such a letdown, regardless it was a solid performance and he was the only source of points for McLaren.
Throughout practice and qualifying, it appeared as if a few of the other midfield teams had a slight edge so P9 place feels about right.
Daniil Kvyat – 9
An amazing recovery was needed from Daniil Kvyat following an unexpected Q1 dismissal. Fortunately for the AlphaTauri driver, that's exactly what he delivered in the race, just about squeezing into the points.
What's most remarkable is that Kvyat was able to do this on a two-stop strategy, beating his team-mate, Sainz and Vettel amongst others who had started a long way ahead.
Pierre Gasly – 6
Great work in qualifying must have given Gasly confidence to score points on Sunday but it wasn't to be.
Responding to Albon's early stop, Gasly struggled with his tyres on his second stint which left him with a long third stint on the hard tyres. Try as he might, points from there were unachievable.
I'm spinning around
Move outta my way…

…I'm breaking it down
I'm not the same#F170 🇬🇧 #F1 pic.twitter.com/xbAoxupoSR

— Planet F1 (@Planet_F1) August 9, 2020
Sebastian Vettel – 5
Starting just outside the top 10 on the hard tyre, Vettel was in a great position to overturn a poor qualifying and salvage his weekend. All hopes of this unravelled within one corner though, as a spin at Turn 1 saw him P20 of 20.
Realistically, points became a long shot. He did make his way through a portion of the field but not enough to reach the top 10, Sebastian not happy with the strategy the team implemented.
Carlos Sainz – 5
P13 place in the first race at Silverstone. P13 place in the second race at Silverstone. Zero points in two races is far from the ideal fortnight that Sainz had been working towards.
Frustratingly, last time out it was a tyre issue that saw him plummet outside of the top 10. This time, he never featured in the race in the front and it was a distinct lack of pace that kept him from scoring, as well as what is becoming a customary blunder by the pit crew.
"Today was just one of those days where things got progressively worse. It's a frustrating one today, but there are lots of positives from the two weeks at Silverstone and we can draw on that looking forward." @danielricciardo

👉 https://t.co/RBPsGGxfRW#RSspirit #F170 pic.twitter.com/rrzW0uwtvw

— Renault F1 Team (@RenaultF1Team) August 9, 2020
Daniel Ricciardo – 5
With one Renault starting P5 and one starting P5, not many would have been bold enough to predict that the latter would be the only one to score points.
Showing good pace in qualifying, the race was not going perfectly but points appeared to be possible until a spin at Turn 3 derailed his progress completely. An uncharacteristic error from the Aussie.
Kimi Raikkonen – 8
After a dismal race last time out, Raikkonen bounced back with a strong performance to lead the bottom trio of cars with a one-stop strategy.
Romain Grosjean – 7
Grosjean's Saturday was arguably his best day of the season so far, getting out of Q1 and starting up P13.
It was a poor start to the race but he recovered well to stay ahead of Giovinazzi and the two Williams drivers.
Antonio Giovinazzi – 6
The Alfa Romeo continues to struggle in terms of pace, evidence of that was Giovinazzi just holding off the three-stopping Williams drivers by less than two seconds.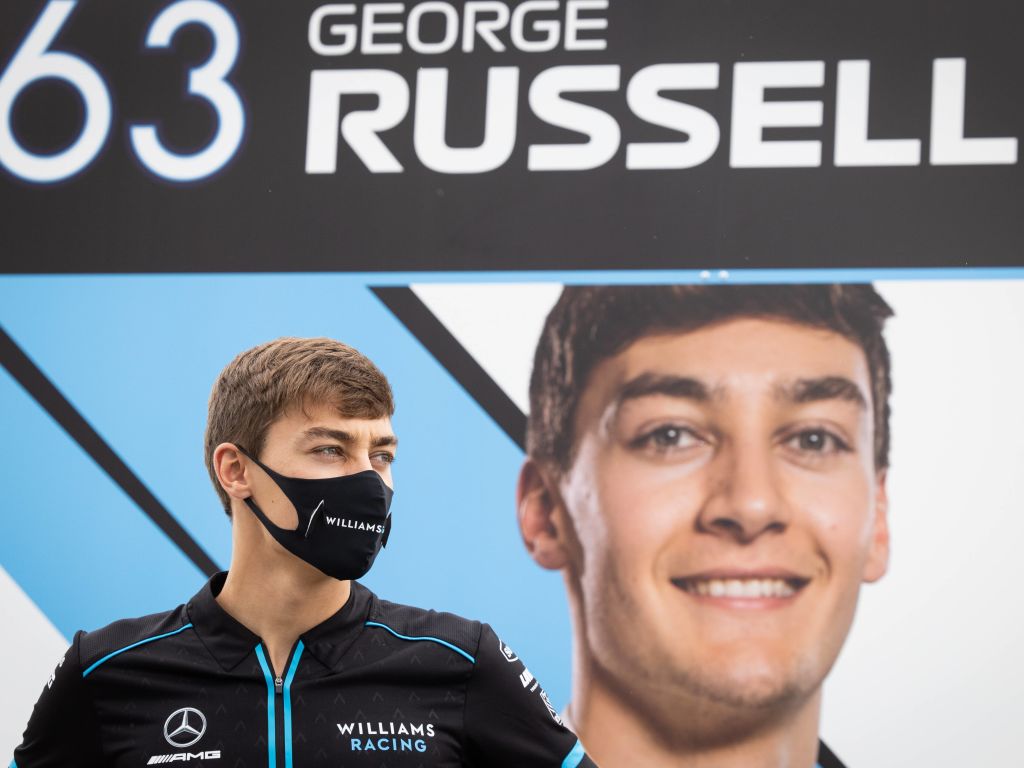 George Russell – 6
Outside of Nico Hulkenberg, the Williams drivers were the only ones to try a three-stop, but this strategy could not prevent them finishing last and second last on the track. Russell can at least be happy that he narrowly saw off the threat of Latifi.
Nicholas Latifi – 6
For a short while, it seemed as if Latifi might get the win ahead of his team-mate but the hard tyres couldn't quite hold on to the end, ultimately pitting for mediums with five laps to go.
Having said this, this was the closest that Latifi has got to beating his teammate in a straight fight.
Did not finish
Kevin Magnussen – 5
Kevin Magnussen lasted much longer this time out compared to his first Silverstone race but the result was the same, citing a lack of tyre life as the reason for his retirement. To go with this, he received a five-second time penalty for the way he rejoined the track in a battle with Latifi.
Formula 1 70th Anniversary Grand Prix - Drivers' Reaction
Max Verstappen, Lewis Hamilton, Valtteri Bottas, Alex Albon, Charles Leclerc, Carlos Sainz, Sebastian Vettel and Daniel Ricciardo discuss the Formula 1 70th Anniversary Grand Prix at Silverstone.
The 70th Anniversary Grand Prix driver ratings are brought to you by the good folks at Late Braking. You can check them out in the following places:
Subscribe to Late Braking on YouTube
Follow Late Braking on Twitter