A Schumi in a Ferrari, it's a sight for sore eyes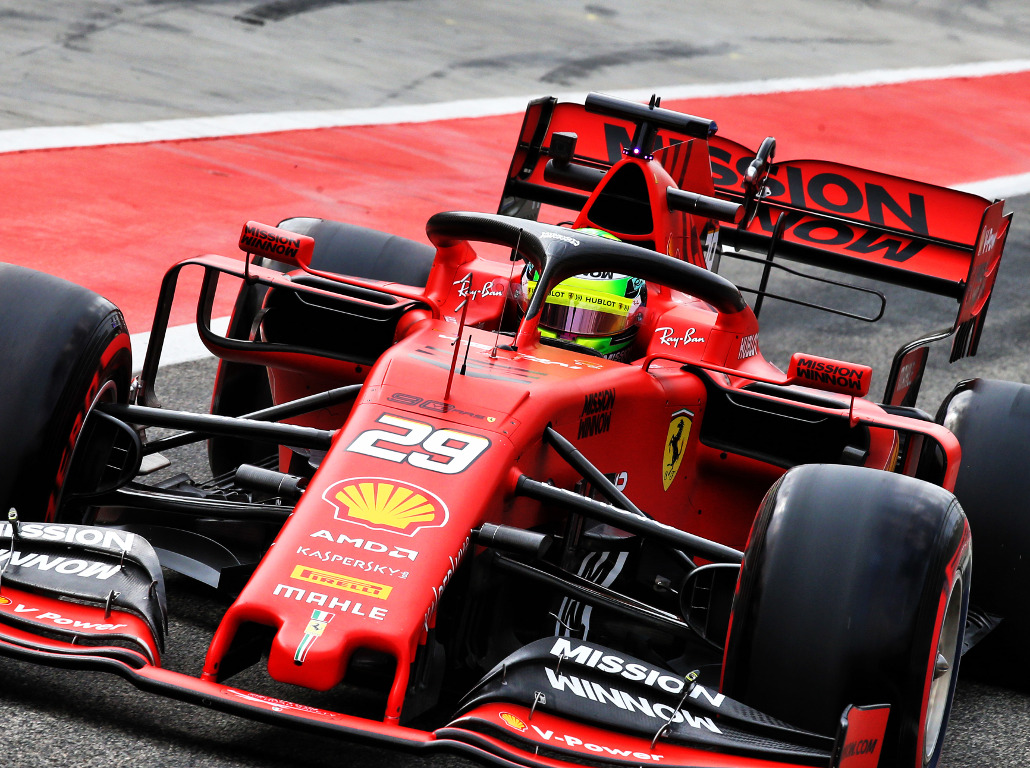 We would love to downplay the moment; just another rookie learning the ropes in a F1 car. However, this rookie is Mick Schumacher. And this car is a Ferrari.
The first of F1's in-seasons got underway at the Bahrain International Circuit on Tuesday where all eyes were on one man…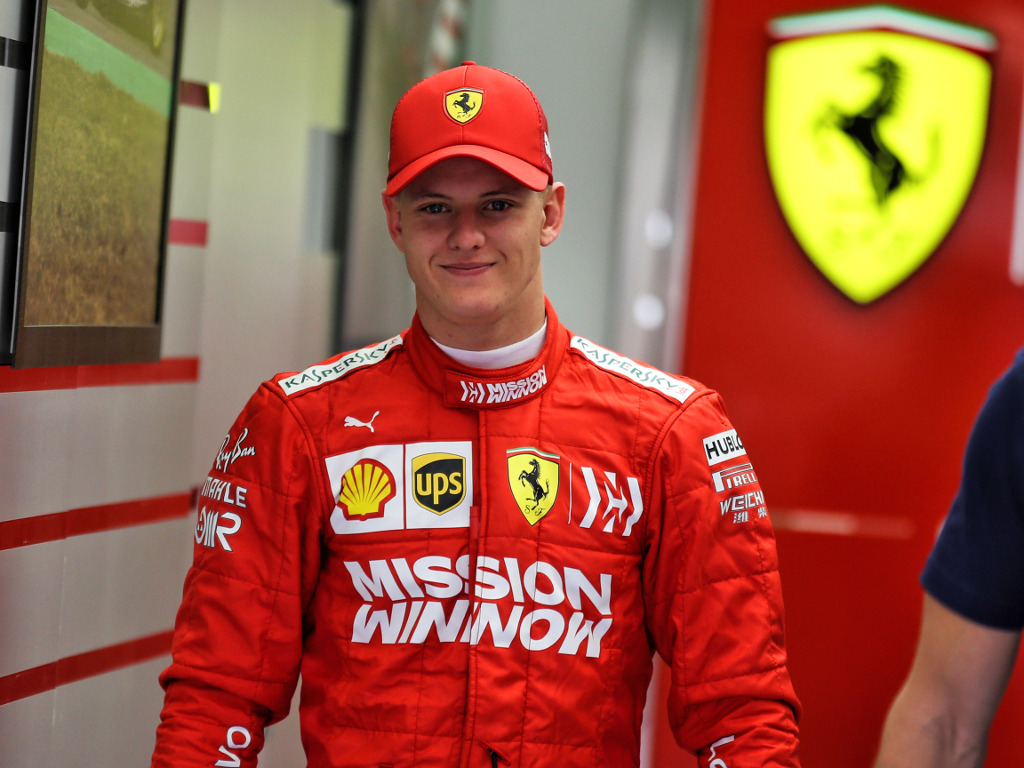 There was a slight delay to the start of the testing as the track inspection was still going on at 9am.
Just overhead Red Bull radio saying a track inspection is still taking place. The face hearing the message was not amused… #F1 #F1Testing https://t.co/g5LwLKgEqM

— Chris Medland (@ChrisMedlandF1) April 2, 2019
Everyone was waiting to see just one man…
Oh, something is going on here! @BAH_Int_Circuit #F1 #F1testing pic.twitter.com/ZQbjCr9Cbb

— Christian Menath (@MSM_Christian) April 2, 2019
And finally he ventured out, putting in his first lap in the Ferrari SF90.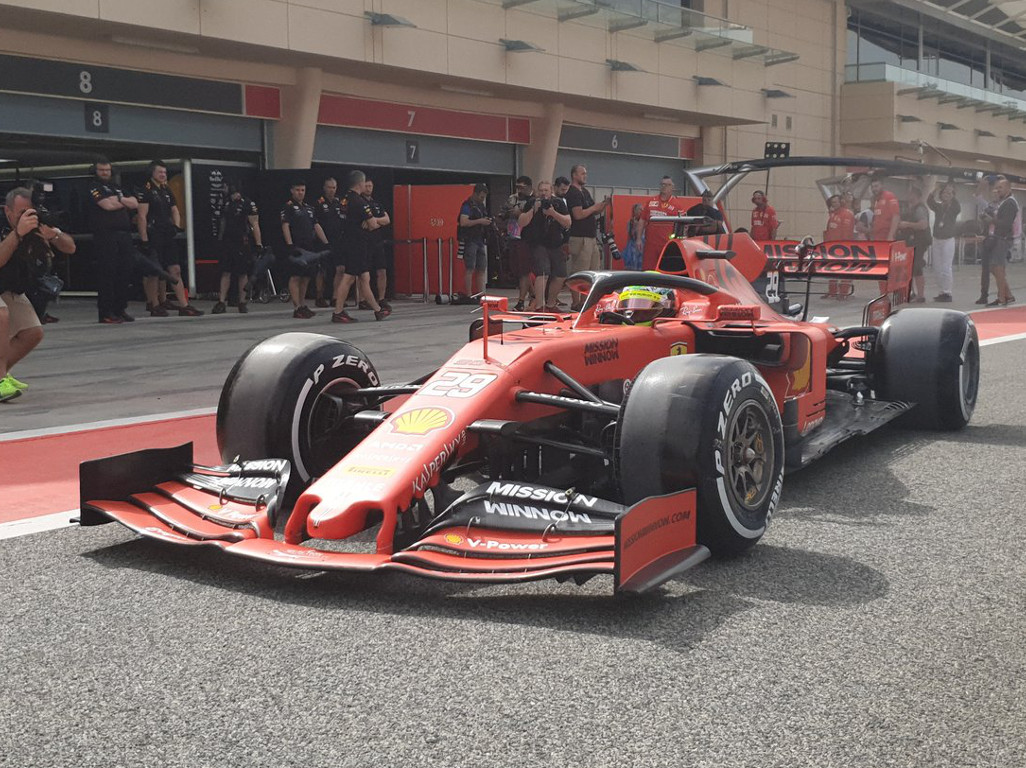 Schumacher in motion…
A Schumacher. A Ferrari. @SchumacherMick drives out for the first time for @ScuderiaFerrari #F1Testing pic.twitter.com/xGnrYBCUsr

— Formula 1 (@F1) April 2, 2019
Meanwhile, Lewis Hamilton may not be a fan of testing but given Ferrari's pace in Bahrain, he opted to climb in the W10 on Tuesday morning.
"I don't like testing but I decided to do this test on Tuesday," he told Sky Sports. "We have some things coming and I'm like, I don't want anyone else to test my car.
"I want to test these parts and make sure the decisions we're taking steer it in the way that we need it. I am a team player, I want it to be the right way for the rest of the team so that's why I chose to do it."
Back on track – #F1Testing today in Bahrain with the World Champ at the wheel! 👏

Let's get to work, Lewis 🤜🤛 #LH44 pic.twitter.com/wAckGa201I

— Mercedes-AMG F1 (@MercedesAMGF1) April 2, 2019
On the back of the back foot, Williams used Tuesday's running to evaluate front wings with George Russell doing the driving duties.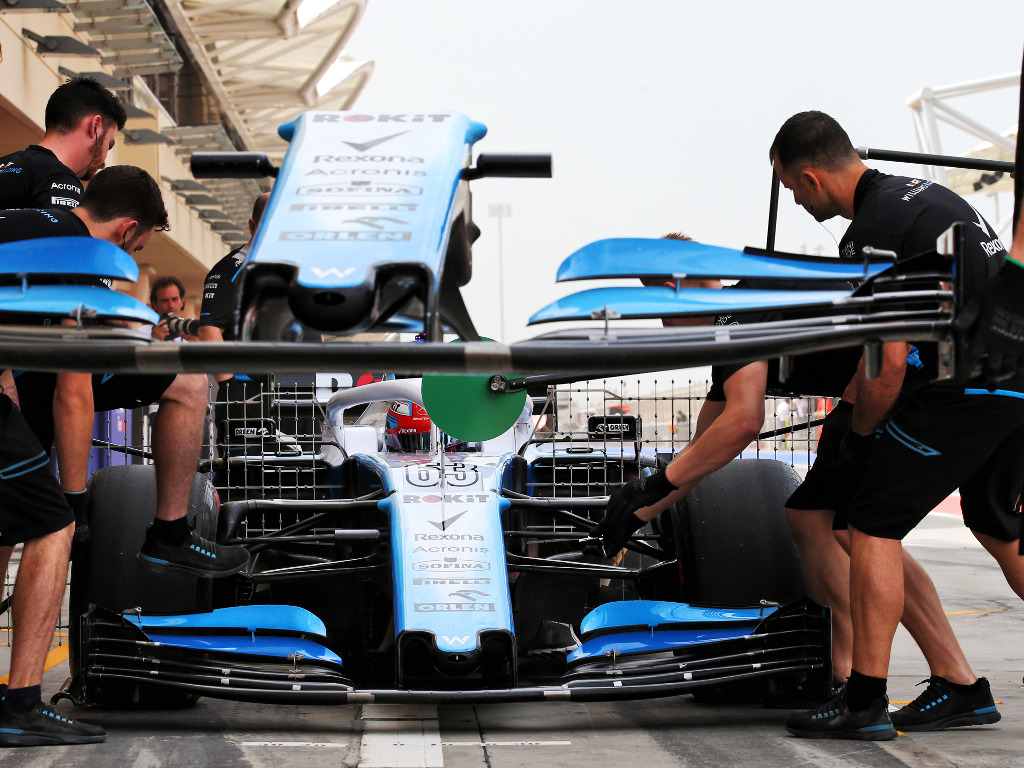 Although Alfa Romeo initially planned to put Callum Ilott in the car, they opted instead to give Antonio Giovinazzi more time in the C38.
We're back Bahrain, it's testing time! 🚀 @Anto_Giovinazzi in the car today 🙌🏻 pic.twitter.com/pPKC8a2Bby

— Alfa Romeo Racing (@alfaromeoracing) April 2, 2019
Max Verstappen was the man in action for Red Bull on Day One as he put the Honda-powered Red Bull RB15 through its paces.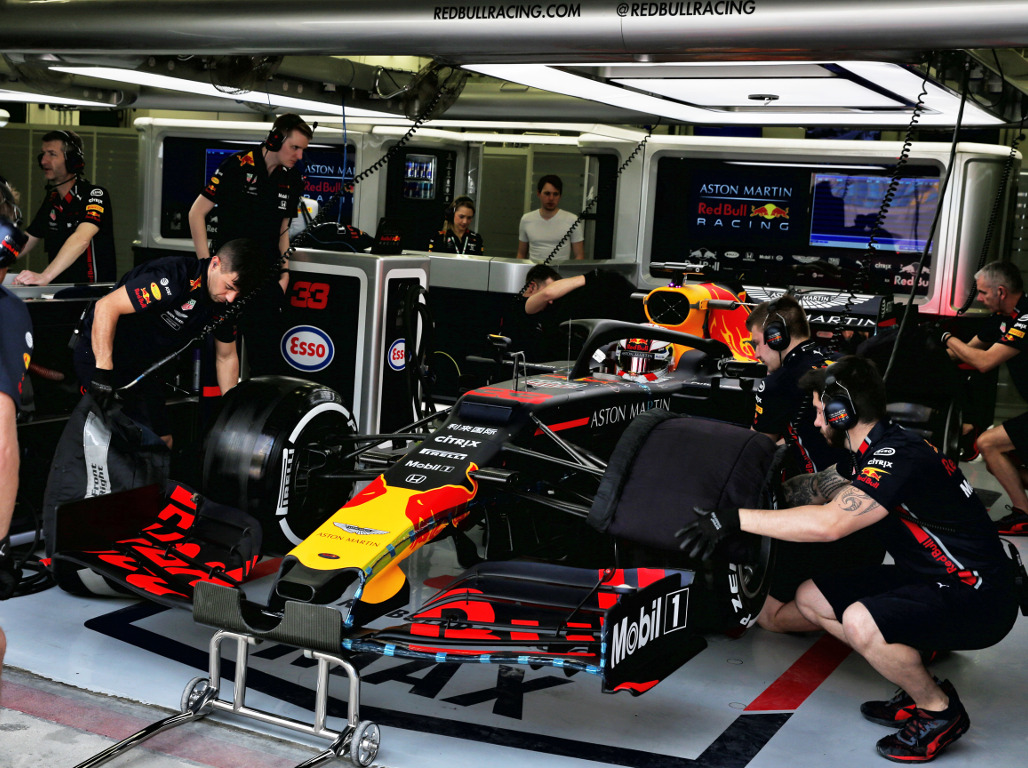 Schumacher wasn't the only star attraction on Tuesday as double World Champion Fernando Alonso came out of F1 retirement to test the McLaren.
The Spaniard is driving the MCL34 as part of a Pirelli tyre test.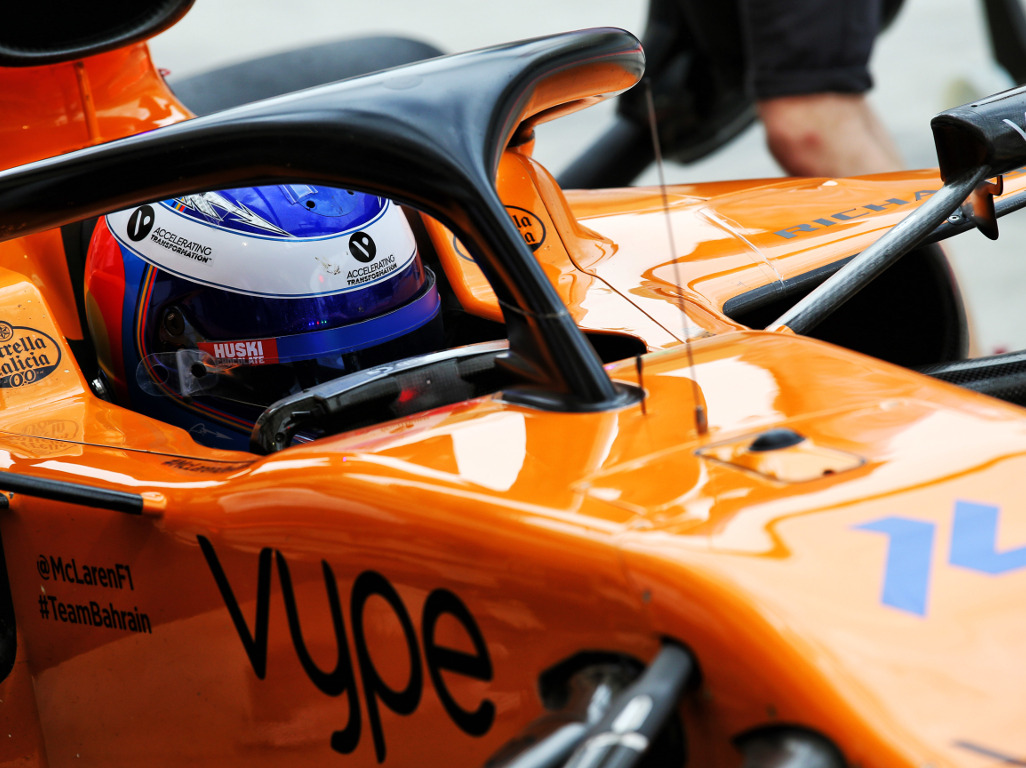 There was a lot for Schumacher to learn about on Tuesday, including the Pirelli tyres that Formula 1 races.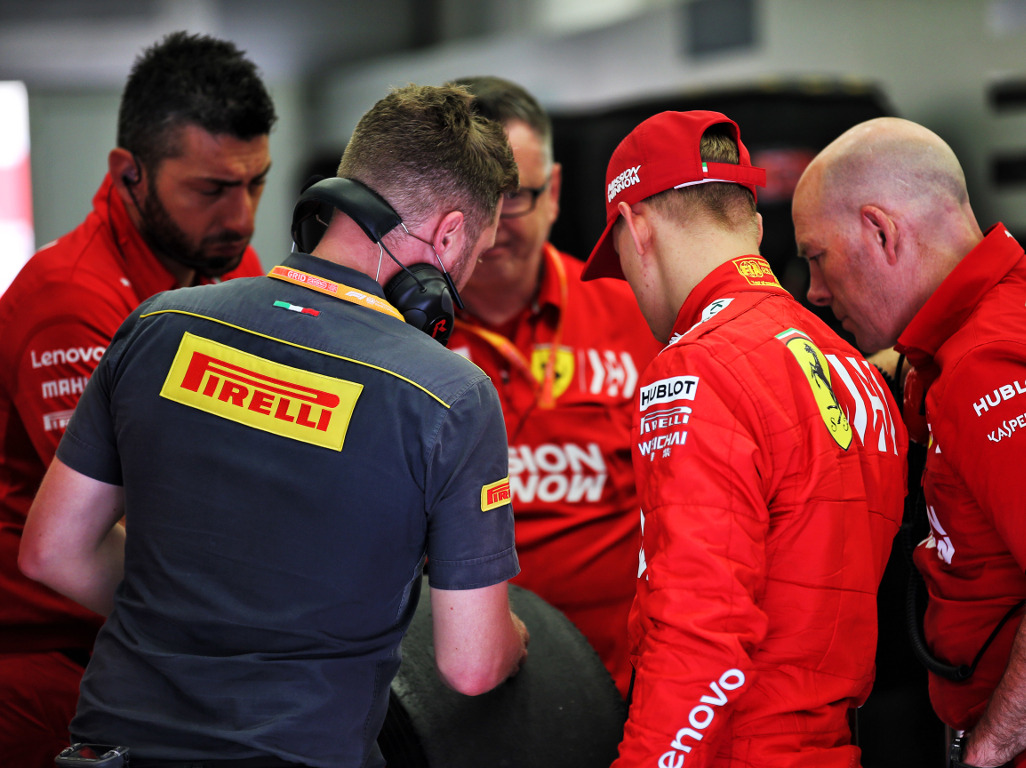 The rain came down 30 minutes before the lunch break curbing all on-track running.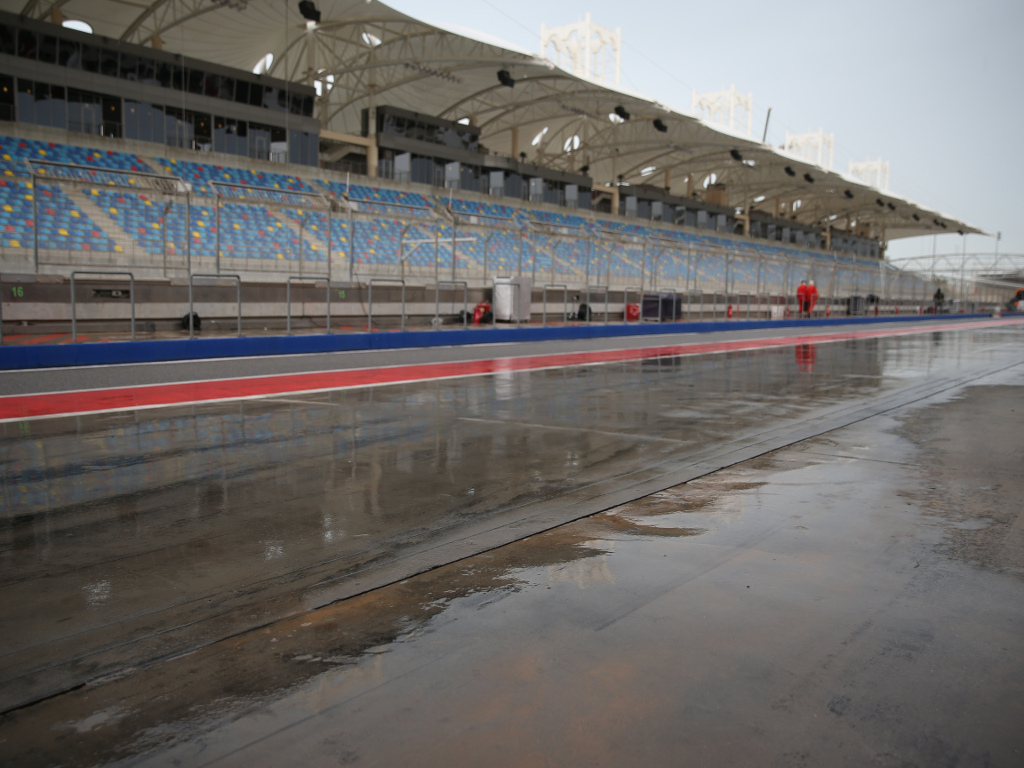 And still it came down…
💦💦💦

The conditions in the Bahrain pit lane certainly are TESTING 🌧#F1 ☔️ #F1Testing pic.twitter.com/JqOKX9EFke

— Formula 1 (@F1) April 2, 2019
Haas had a bit of fun with the Renault lads as they waited for the track to dry.
Making the best of the rain break with a paddock kick-a-bout with @RenaultF1Team!

Nice take from our Troy 👌😄 pic.twitter.com/9yTSfAiVCR

— Haas F1 Team (@HaasF1Team) April 2, 2019
But then it was time to get back to work for 80 minutes of play with Pietro Fittipaldi replacing pace-setter Romain Grosjean for the final part of testing.
🇧🇷 @PiFitti has jumped in the car for the remainder of the day.

He's been for an exploration lap but returned – the track is still too damp. #HaasF1 #F1Testing pic.twitter.com/XjLAKGAnoQ

— Haas F1 Team (@HaasF1Team) April 2, 2019
Verstappen put in a late run to end testing P1, sixth-tenths up on Schumacher.
But here's another Schumacher pic to end the day's play.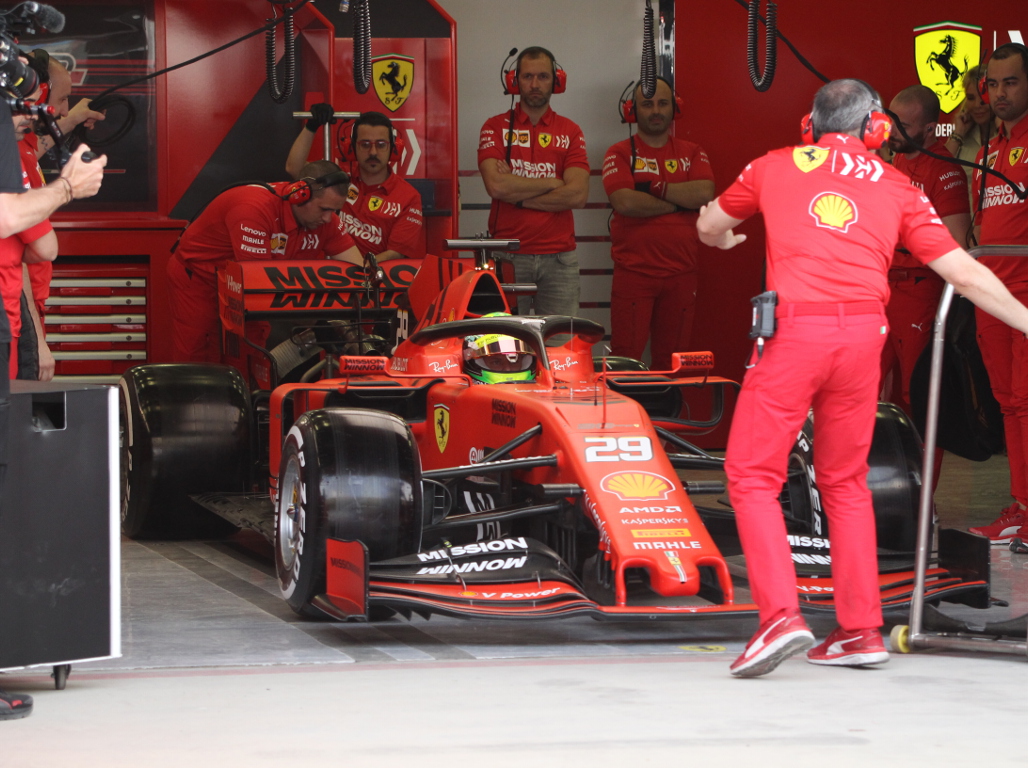 Follow us on Twitter @Planet_F1 and like our Facebook page.