Conclusions from the Abu Dhabi Grand Prix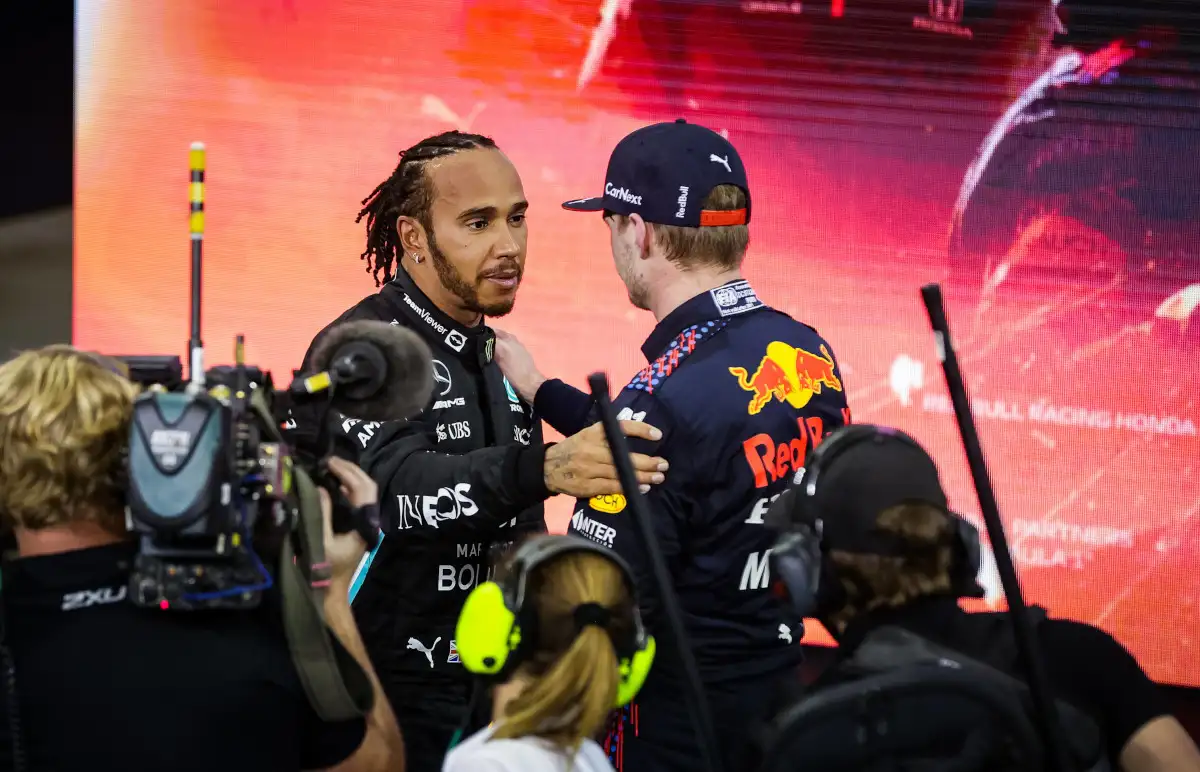 A crazy Formula 1 season ended in a fittingly bonkers way as Max Verstappen, well over four hours after the chequered flag had fallen, was finally confirmed World Champion.
Here are our conclusions from an Abu Dhabi Grand Prix that was turned upside down by the unlikely figure of Nicholas Latifi.
Max's Yas Marina miracle
ᴡᴏʀʟᴅ ᴄʜᴀᴍᴘɪᴏɴ!!!!

This is just unbelievable. I started racing with my dad many years ago. We dreamed of becoming a World Champion and now we are.

(1/3) pic.twitter.com/sQ3WBEjWZ6

— Max Verstappen (@Max33Verstappen) December 12, 2021
It simply had to happen, didn't it?
We shouldn't have expected anything less, should we?
By that, I mean the wacky climax to an F1 campaign that surely will be made into a movie some time, and we are not talking 'Drive to Survive' here.
As the laps ticked down, it looked like ending as, not a damp squib exactly, but perhaps something less than the thriller the title decider had been billed as, save for that brief opening-lap squabble between the title protagonists.
We were all set for Lewis Hamilton to prove himself beyond doubt the greatest driver of all time – regardless of what Sebastian Vettel says – by clinching title No 8 in typically emphatic style, outpacing Verstappen for the fourth race in a row.
But this was Formula 1 2021.
And Formula 1 2021 doesn't do 'normal', 'ordinary' or 'run of the mill'. It does drama, excitement and tension instead, and it was not about to deny us the last-lap showdown we had dared to dream might happen.
Sport, and life, is full of those 'Sliding Doors' moments, when one split-second decision or twist of fate can have enormous consequences.
Latifi obviously did not mean to throw his Williams into the wall. But that was the trigger for a truly incredible 15 minutes or so on track, several hours in the paddock and potentially weeks in offices and a court room that will all influence how this astonishing season is remembered.
"It obviously created an opportunity at the end, but that was obviously not my intention," said the Canadian driver, whose accident brought out the Safety Car and changed the entire direction in which the race, and the championship, was going.
We will discuss the procedural side below. But when all is said and done, does Formula 1 have the right champion?
The sport has become so polarised this year that perhaps up to half of fans – those on Hamilton's side – would say 'no', especially if pointing to the aggression Verstappen has used on track against his rival.
However, objectively, it is very difficult to argue Verstappen is anything other than a worthy winner for the way he has performed throughout the year. The same would have been said about Hamilton had he emerged on top.
A massive 'well done' to Max. From the very first race in Bahrain he took the challenge to the seven-time champion and showed he was ready to experience the glory for himself.
In the end, it needed something of a miracle. But then it was a miraculous kind of season.
Masi made it messy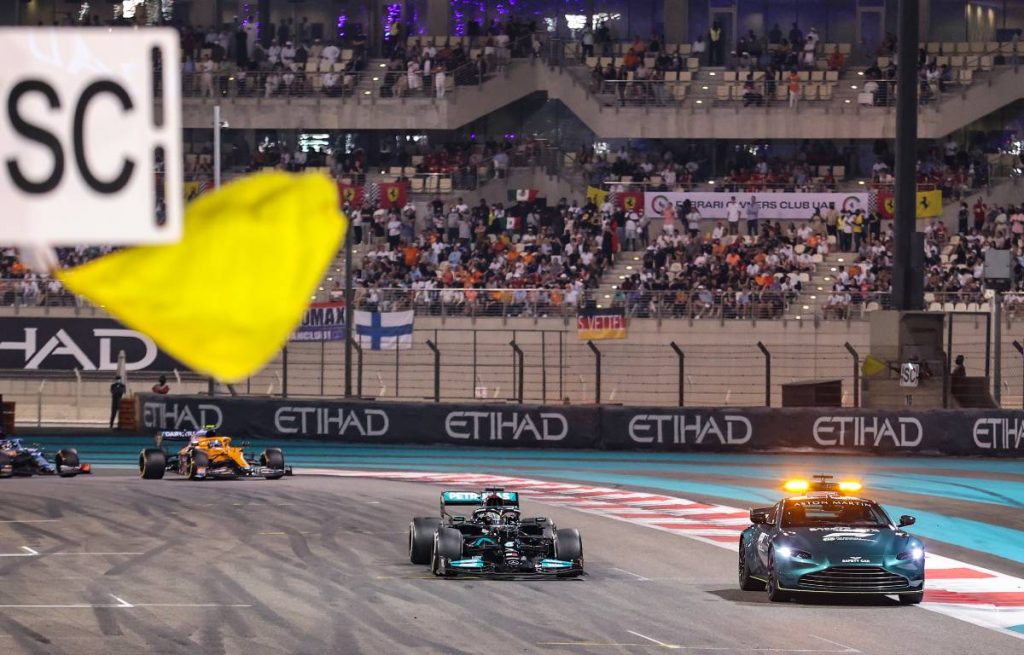 Back at the farce known as the 2021 Belgian Grand Prix, I wrote the following about the way the rain-affected Sunday was controlled: "Nothing could have smacked of 'making it up as they go along' more than that."
Unfortunately, that feeling reached a new level in Abu Dhabi with what simply appeared to be a contrived finish, if that doesn't actually make the scenario a paradox.
However Michael Masi tries to present the situation, it simply came across as though he was eager to set up that pulsating head-to-head final lap, rather than have the anticlimactic spectacle of an absorbing season ending behind the Safety Car.
It just seemed bizarre that five drivers were allowed to un-lap themselves and not the remainder behind Verstappen on the road.
No wonder Toto Wolff was going bananas over the team radio. "No, Mikey, no, no, Mikey, that was so not right." And no wonder the Austrian hid himself away in his office afterwards, clearly not trusting himself to say or do something he might regret.
Team principals and sporting directors badgering Masi mid-race has become an unedifying part of this season and a concern remains that the Australian allows himself to be influenced too easily amid the pressure he is put under. Christian Horner was certainly exerting some of that too.
Apart from ensuring the rule book is watertight, that Masi follows it to the letter and does not have too much scope to apply his own interpretations, there may not be an obvious alternative in the short term.
Qualified arbiters at this level do not grow on trees, as Martin Brundle suggested on Sky F1 post-race. It's one thing calling for Masi's head and another identifying a suitable replacement.
But for sure, come 2022 the race director needs to be stronger with his decisions and clearer about why he is making them.
End of an era…
…one that lasted 20 years, apart from a couple in the middle, as Kimi Raikkonen bowed out from F1 for the last time.
Let's be honest, Kimi had checked out some time ago, soon after knowing Alfa Romeo would not be regular points-scorers this year, and frankly he and his fellow departee Antonio Giovinazzi had become rather stale in recent races.
Neither made it to the finish here and this team are crying out for the freshness Valtteri Bottas and Guanyu Zhou will bring next year.
Elsewhere, there was plenty to commend and you cannot help but be impressed with the progress Carlos Sainz has been making at Ferrari.
The Spaniard grabbed another podium finish and there will probably be nobody more stunned than Charles Leclerc that he ended up behind his team-mate in the final standings, with Sainz finishing highest of the non-Red Bull and Mercedes drivers.
Sergio Perez's race ended mysteriously and disappointingly in the pits, but he was called "a legend" by Verstappen for the way he had defended against Hamilton.
A great weekend also for Yuki Tsunoda and Pierre Gasly, who finished fourth and fifth respectively on a rare Sunday when they both improved significantly on their grid positions.
Honda will have been pleased with that in their final F1 race – but not half as delighted as seeing Verstappen crowned World Champion.
It's hard to believe the season is over, but it's one no fan will ever forget.
And 2022, with new regulations designed to make racing even more exciting, is only just around the corner.
Bring it on already.