Max Verstappen led from start to finish as Mercedes' monopoly of Yas Marina victories in the turbo-hybrid era came to an end.
Here are our conclusions from an Abu Dhabi Grand Prix that brought down the curtain on a remarkable 2020 season unlike any other in Formula 1 history.
Mercedes below their magnificent best
13 wins
15 poles
25 podiums
28 front rows
860 laps led

This year we made #HIS7ORY! 🙌#AbuDhabiGP pic.twitter.com/4z9mIsQgLE

— Mercedes-AMG PETRONAS F1 Team (@MercedesAMGF1) December 13, 2020
This was not the Mercedes that have swept aside Red Bull for most of this year's compacted schedule, there's no question about that.
Not too much should have been read into qualifying, with Verstappen claiming pole position by a tiny margin right at the end of a thrilling Q3.
But the way in which the Dutchman was able to drive away from Valtteri Bottas and Lewis Hamilton, both at the start and after the Safety Car had left the circuit, suggested there was clearly something in the report that the World Champions were down on power.
Toto Wolff said a "gremlin" had been found in the engine and an eventual winning margin of 15 seconds for Verstappen – who had advised his own team they could turn the power down as he coasted to victory – indicated everything was not as it should be for the Silver Arrows.
Not only that, of course, but Lewis Hamilton was clearly some way below 100% also.
It was a wonder the seven-time World Champion was even racing at all, considering he had missed last week's Sakhir Grand Prix due to COVID-19 and had rushed his recovery – he got to Abu Dhabi at the earliest opportunity when allowed to end his self-isolation.
Hamilton freely admitted he was still feeling the effects of the debilitating virus, saying he was "truly grateful for my health and to be alive".
Of course, a relatively tame second and third for Bottas and Hamilton was nothing to worry Mercedes considering they had wrapped up both World Championships long ago.
They would have ideally liked to make it 14 wins out of 17 this season, but this result will have done nothing to jeopardise their position as overwhelming favourites for 2021 with the static regulations.
Has Albon left his 'best weekend' too late?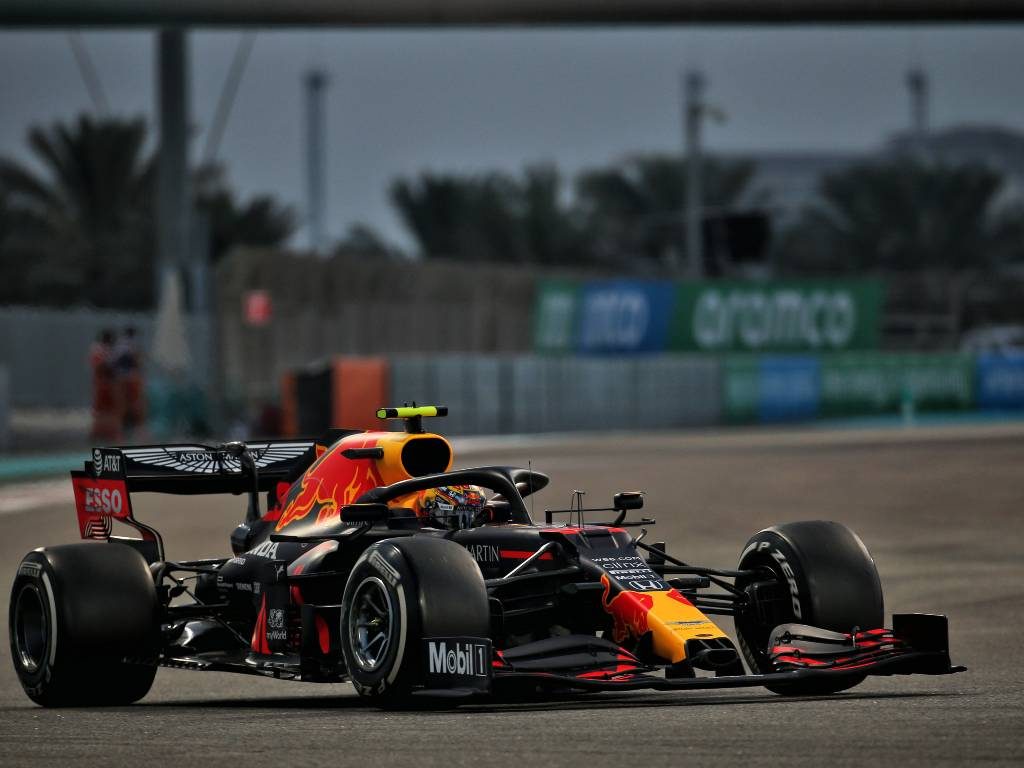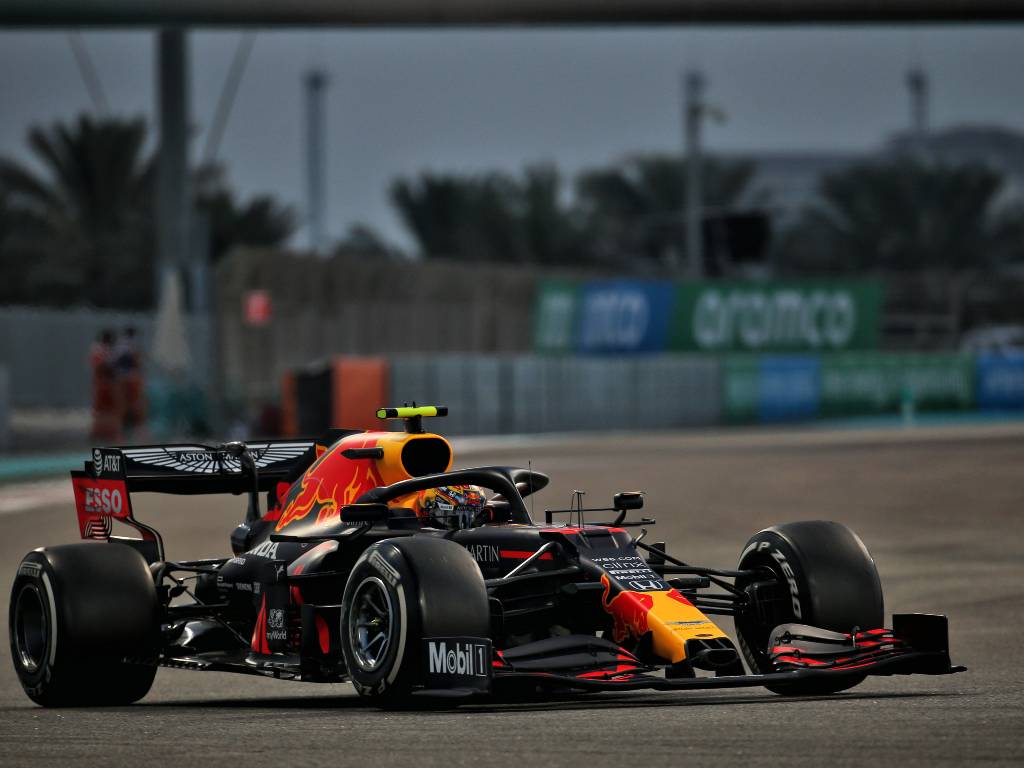 …or, more pointedly, has Ted Kravitz really broken the news we have all been waiting for?
In his post-race Notebook, Sky F1's increasingly eccentric (in a good way) reporter passed on a whisper that Alex Albon is set to be stood down by Red Bull for 2021 in favour of Sergio Perez.
Such a decision would be applauded by many fans and pundits, even if it goes against the recent rumour trend which hinted Albon would keep his seat and that Perez would be on the sidelines before returning to the grid in 2022.
If true, the London-born Thai driver's Abu Dhabi display must be like running for a train which you see leaving the station just as you arrive on the platform…with a Mexican waving cheerily out of the window.
Red Bull team principal Christian Horner referred to it being Albon's "strongest collective weekend of the season" for he also produced a more competitive performance in qualifying.
But even if it had come soon enough – which it transpires it may not – was it also strong enough?
After all, Albon was still beaten in qualifying by McLaren's Lando Norris, and while he was gaining rapidly on third-placed Hamilton at the end, he had been unable to keep up with the first three for the vast majority of the race.
Ultimately, if Albon had put together weekends like this consistently throughout the year, his Red Bull seat may not have been under any threat.
Instead, it appears he is likely to find himself in the simulator and waiting for an opportunity during 2021 – that's if Ted is correct, of course.
McLaren stay solid to snare P3
Let's go!! Third in the @F1 Constructors' World Championship! What an incredible achievement and I couldn't be prouder of every single person in this awesome team. Both @landonorris & @carlossainz55 finished the season with mega drives coming P5 and P6. #F1 #McLaren #AbuDhabiGP pic.twitter.com/KTvcfdyADF

— Zak Brown (@ZBrownCEO) December 13, 2020
It was entirely appropriate how McLaren secured the 'bronze medal' in the constructors' World Championship – they simply did what they have done for most of the season.
By that, we mean keeping it consistent. All year, Lando Norris and Carlos Sainz have chipped in with a regular haul of points to boost McLaren in their fight with Racing Point and Renault and that is exactly how it played out again.
P5 and P6 got the job done, whereas Racing Point, first and third last weekend, had a P10 and a DNF, those up-and-down fortunes being symbolic of their 2020 campaign which has contained the highest highs and some crushing lows.
Renault were just not reliable enough either as they ended the last race of the season in P7 and P9, with Daniel Ricciardo's long first stint on the hard tyres enabling him to finish ahead of team-mate Esteban Ocon.
McLaren freely admit theirs was not generally the third fastest car this year, but in the end that did not matter – even if Racing Point would have finished above them had it not been for their 15-point penalty as a punishment for the 'copying' controversy.
F1 is not always about sheer pace, and in terms of all-round performance McLaren should be commended as Norris and Sainz worked superbly together to deliver 97 and 105 points respectively even though they both finished behind Sergio Perez and Ricciardo in the drivers' standings.
In terms of natural fits, Ricciardo for Ferrari-bound Sainz looks ideal next year alongside Norris and with a Mercedes engine too, it would not be surprising to see McLaren make even greater strides forward – albeit there is still a big gap between they and Red Bull.
And finally…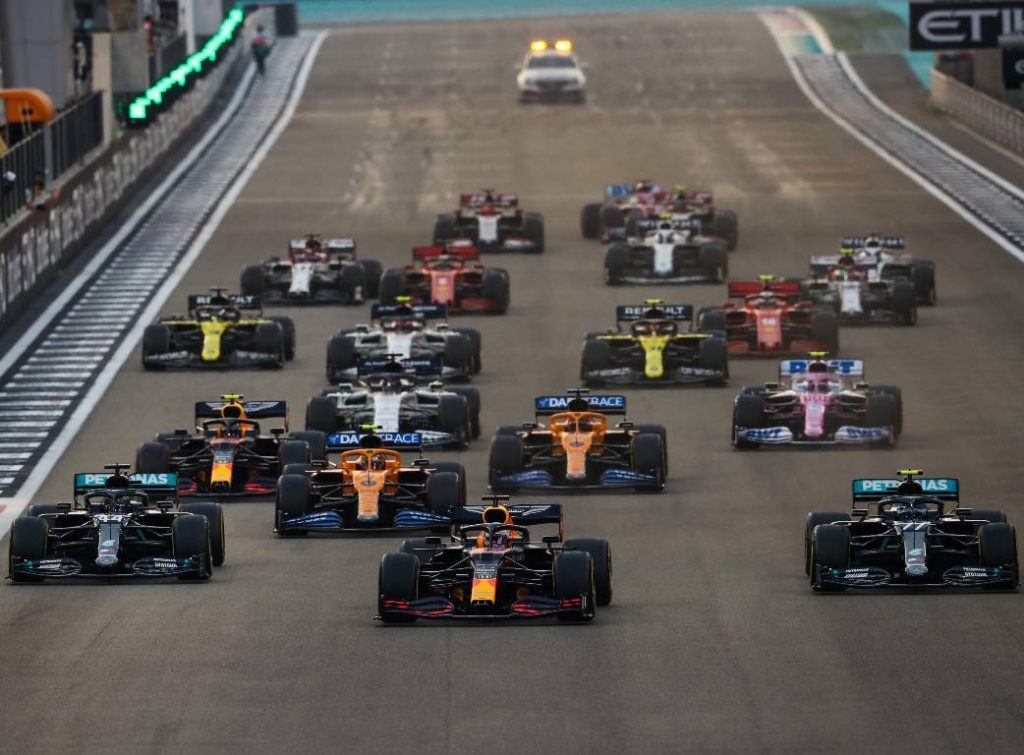 Let's salute everyone involved who has ensured the 2020 Formula 1 season took place at all, in the most difficult circumstances you could imagine.
Back in the spring, with races being cancelled left, right and centre, did we ever envisage a 17-race schedule? "You need eight races to form a Championship", was mentioned several times.
It's been a phenomenal effort by the FIA, Formula 1, the circuits, the teams, drivers, officials, broadcasters, everyone involved, to get the show back on the road and keep it there.
The only disappointment was, except for a few races, the grandstands being empty as Lewis Hamilton roared to his seventh title, Sergio Perez and Pierre Gasly won their first races, Lance Stroll claimed pole position in the Istanbul rain and Romain Grosjean emerged heroically from his blazing, torn-in-two Haas.
As spring turned into summer, the world craved the return of live sport and F1 was right at the forefront of providing it.
A heartfelt thanks to everyone who made it happen for our enjoyment and a huge 'well done'.
Roll on 2021…and, fingers crossed, a more 'normal' season.
Jon Wilde
Follow us on Twitter @Planet_F1, like our Facebook page and join us on Instagram!