Positions and pride at stake in 2020 finale
Some will be fighting for World Championship positions and others for their own pride in the final race of 2020, the Abu Dhabi Grand Prix.
The titles have been decided but in the world of Formula 1, the difference between two places in the standings is huge. With P3 in the Drivers' Championship and P4 in the Constructors' Championship still not settled heading to the season finale, the stakes are high.
What's more, there will be plenty of drivers desperate to get some monkeys off their back and avoid taking them into the long winter break.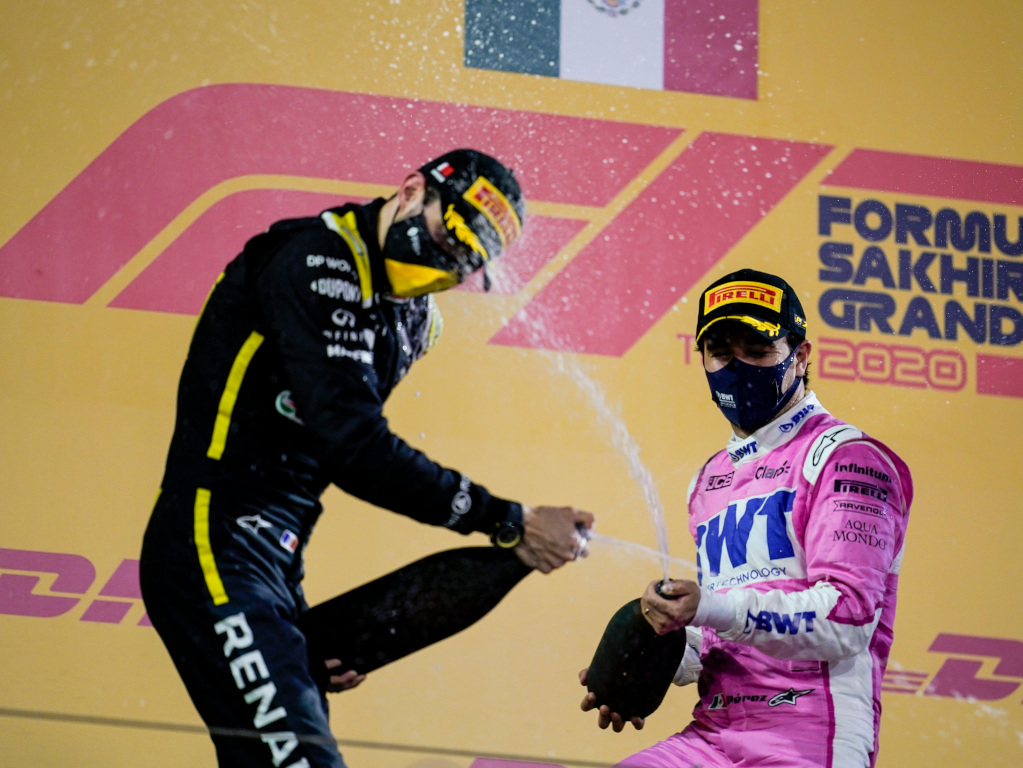 In terms of championship battles, it's all eyes on the midfield in Abu Dhabi.
Both battles were turned on their heads last time out in Bahrain. Before that race, McLaren sat comfortably in P3 while Daniel Ricciardo narrowly led the fight for P4 in the drivers' standings. And then Sergio Perez went and won.
While he did admittedly benefit from some good fortune, it was one of the best drives of the year nonetheless. He was last at the end of the first lap and first at the end of the last. There's literally nothing more he can do to convince Red Bull to sign him, but another good result would not hurt.
His stunning maiden victory, coupled with a P3 finish for Lance Stroll, put he and his team in excellent positions for the final race. He leads Ricciardo by 13 points, while Racing Point have a 10-point advantage over McLaren. They will be feeling confident, but then again so were McLaren just a week ago…
If the British team did not have bad luck in Bahrain they would have had none at all. Carlos Sainz led everyone but the Mercedes drivers for the majority of the grand prix, but the timing of the Virtual Safety Car caused him to drop back.
With Lando Norris only taking P10, the team scored 13 points. In any normal race that would have been a good haul, but with both of their main rivals making it onto the podium it was not. Nevertheless, making up a 10-point deficit is possible, if not probable, and driving his last race for the team, Sainz will be determined to make one last happy memory.
The timing of the late chaos at the Sakhir Grand Prix helped Racing Point, hindered McLaren, and for Renault did a bit of both. While Ricciardo lost a few places as a result, Esteban Ocon managed to cross the line in P2 and take his first F1 podium, the team's third of the season.
The result ensured they will finish the season in P5 ahead of Ferrari, but with McLaren 12 points away climbing any higher will be difficult. The same can be said for Ricciardo, who needs to finish in P3 at worst to overtake Perez in the standings, and that will only be enough if Checo fails to score a point.
As for Ferrari, they have little to play for. If they are celebrating when they cross the finishing line it will only be to mark the end of a terrible season.
The same can be said for Sebastian Vettel, whose Italian dream has turned into a nightmare. The German leaving Ferrari will mark the end of an era, but not one he is likely to miss given how it has ended, especially with a much better car waiting for him next year. Even so, he will be keen to go out on a happy note.
So too will Daniil Kvyat, who looks set to not only leave AlphaTauri but the F1 grid altogether. If he can drive as well as he did in the last race, in which he ran P4 for a good while, he will.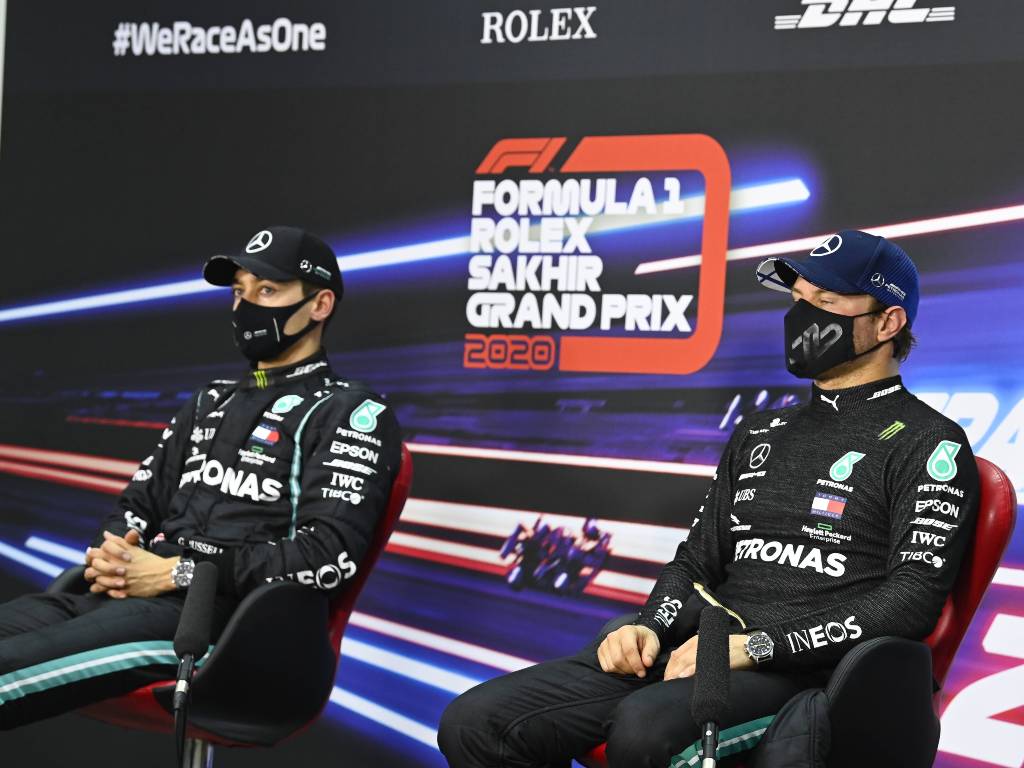 While they may have nothing to fight for in the standings, there will be few on the grid wanting to impress more than those driving a Mercedes.
One of the W11s is certain to be occupied by Valtteri Bottas and he is in desperate need of a strong showing. With George Russell alongside him last time out, many viewed it as something of a showdown for who should partner Lewis Hamilton, and it was one that the Finn lost.
Starting on pole, he was passed by the Briton at the start of the race. After that, he could not keep up and was eight seconds behind after the first round of pit-stops. If anything, the mishaps later on that saw him be brought in and sent out again on old tyres spared his blushes, giving him an excuse as to why Russell stormed past him again at the Safety Car restart.
Nevertheless, his reputation took a hit, and more people than ever feel he does not deserve a Mercedes seat ahead of Russell. He will want to prove them wrong in Abu Dhabi and ensure his team do not come to the same conclusion over the winter break.
It is not yet certain whether Russell or Hamilton will partner Bottas but whichever one it is, they too need to impress.
Russell's strong showing put the pressure on Hamilton, with many feeling it proves his team's success is down to the car, not him. If Toto Wolff and co feel the same, that would weaken his position in contract negotiations. The most effective way he can prevent that is by doing what he does best. Winning.
As for Russell, while he will be happy with how well he drove on his Mercedes debut, he will still be hurting over the fact he did not do some winning himself. If he does get another chance in the W11, it could be the only chance he has to right that wrong and be in a top car until 2022. Mind you, if he impresses again, who knows…
With Hamilton absent, Max Verstappen was aiming to take advantage and his second victory of the year in Bahrain, but Charles Leclerc ensured he would not do so by ending his race at the first corner. The last time the Dutchman failed to win multiple races in a season was 2016, so expect to see some typically aggressive driving in his efforts to keep it that way.
Who drives alongside him at Red Bull in 2021 could well depend on how his current team-mate does. Despite Perez's win and his own poor performance, Alex Albon is still somewhat remarkably thought to be in with a good chance of staying next season with his team reluctant to hire from outside their own driver programme.
That being said, with a shake of the head after the Thai driver's poor qualifying last time out, Christian Horner showed signs of frustration. With Perez making a more compelling case by the day, one more disappointing drive could finally push Horner and Helmut Marko over the edge…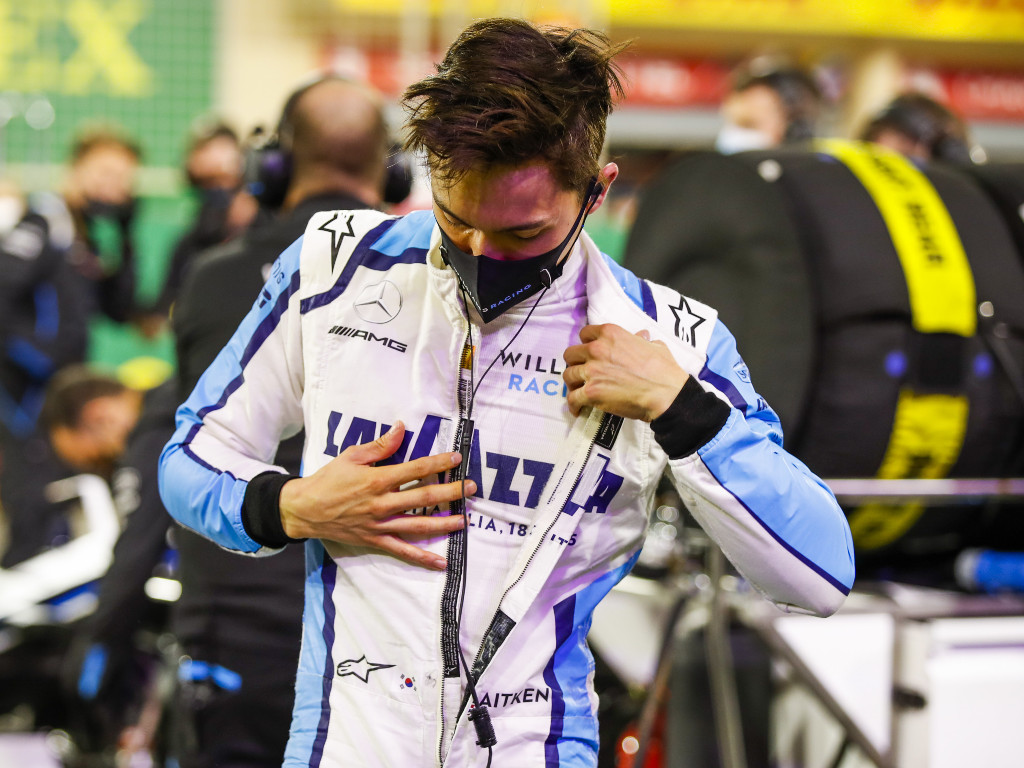 Russell will undoubtedly be hoping he gets to stay in Hamilton's Mercedes for the last race weekend, and he won't be the only one.
Despite a mistake that lost him his front wing on race-day, Jack Aitken, standing in for Russell, was largely impressive, going less than a tenth slower than Nicholas Latifi in qualifying. With it seemingly a case of when rather than if Russell joins Mercedes for good, he could make himself the number one candidate to replace him by doing well again.
While he still does not know whether he will be called up again or not, that's not the case for Pietro Fittipaldi, who will be filling in for Romain Grosjean again. Given his lack of experience, he did a credible job doing so for the first time but with a week under his belt, he will be expected to be closer to Kevin Magnussen.
Unlike Grosjean, the Dane gets the chance to end his F1 career on his own terms, and with nothing to lose, his signature aggressive wheel-to-wheel to racing will no doubt be on full display. We will miss it, but the rest of the grid probably won't.
Magnussen and co will still be harbouring slight hope of overtaking Alfa Romeo in the standings, but with the luxury of a five-point gap and a full strength line-up the Italian team won't be too worried.
Finley Crebolder
Follow us on Twitter @Planet_F1 and like our Facebook page