Alexander Albon was unable to take part in qualifying after shattering his Toro Rosso in a crash late in FP3.
Here is how qualifying day unfolded, starting with final practice.
Lewis Hamilton was a late arrival in the Mercedes garage as the British racer was mobbed by fans in the paddock. Good lad taking the time to sign a few (too many) autographs.
No sign of Lewis Hamilton on track yet…

He's been inundated with autograph requests in the paddock! 😅📝#ChineseGP 🇨🇳 #Race1000 pic.twitter.com/l1z6LI44Vr

— Formula 1 (@F1) April 13, 2019
Robert Kubica clocked the first lap time of the session, a 1:37.220. That, though, fell quickly.
His team-mate George Russell was sidelined in the garage as Williams changed the floor of his FW42.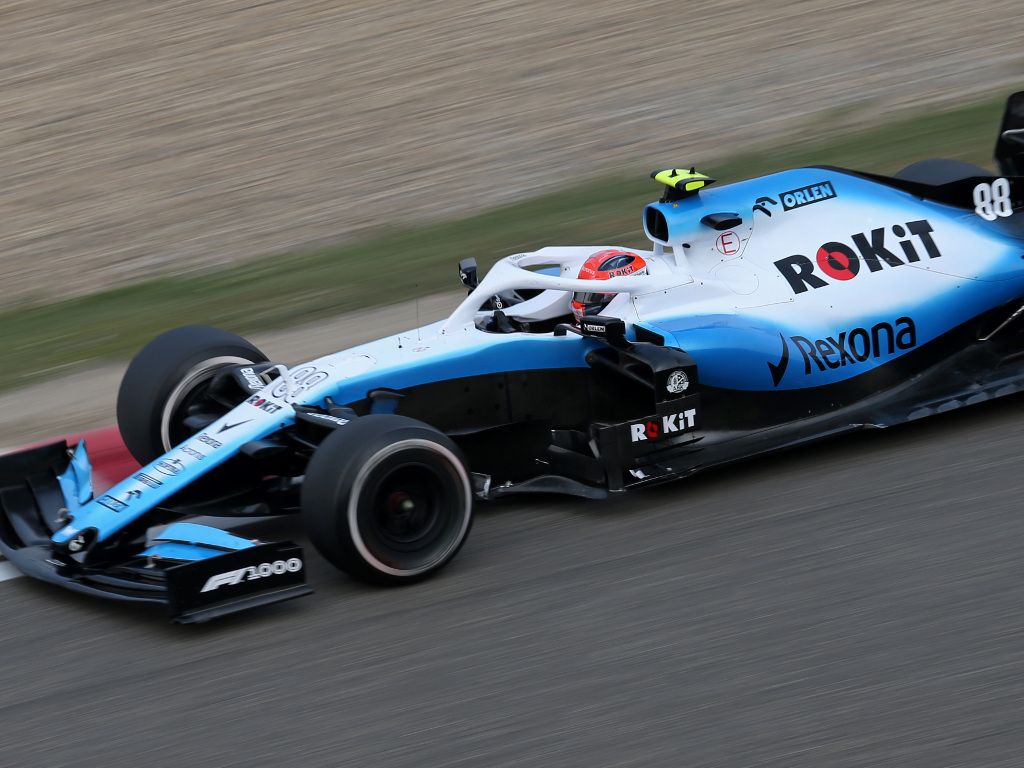 Mercedes were ordered by the FIA to change their front wing as it contravened the rules.
Spot the difference…
Haas ha redorzado el ala delantera para evitar las roturas en zona unión d ala principal con zona neutra. Han quitado pintura para ver mejor posibles delaminaciones o grietas han reforzado con fibra la union a ala. pic.twitter.com/L8e5SdVAwg

— Albert Fabrega (@AlbertFabrega) April 13, 2019
On a weekend where several drivers took new engine parts, Daniil Kvyat ran a brand new Honda engine on Saturday morning after the Japanese manufacturer opted to change his power unit having seen an "anomaly" on the data on Friday.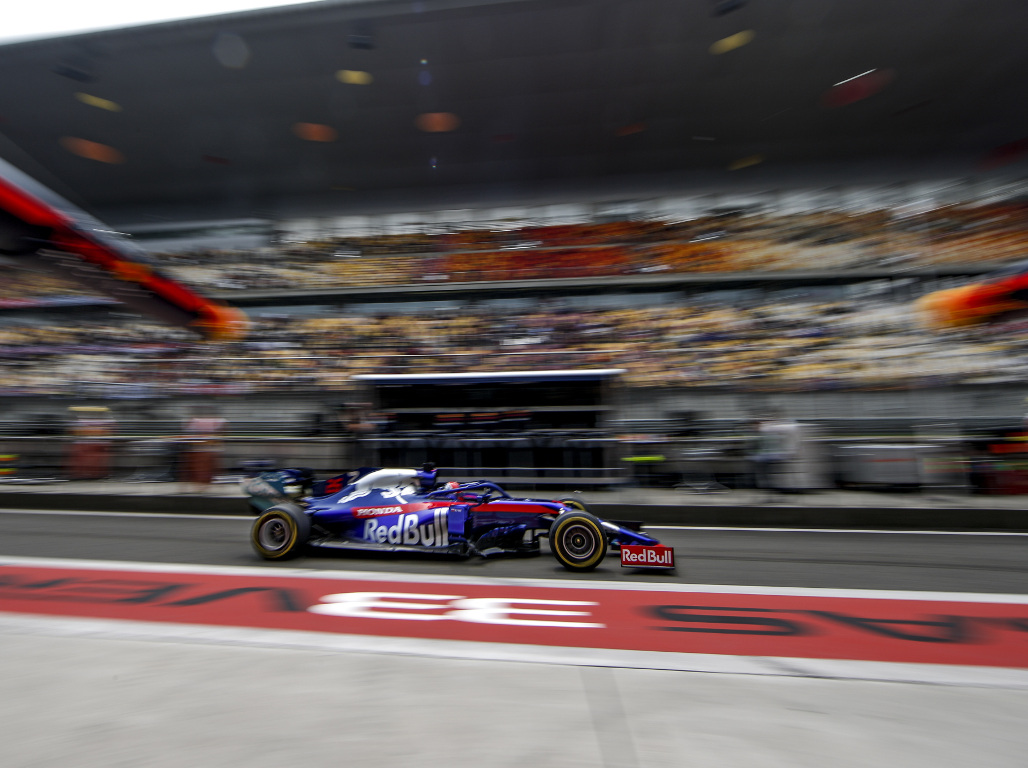 Another driver with power unit issues on Friday was Antonio Giovinazzi. His engine was incorrectly installed, costing the Italian a full session and he was determined to make up for lost time on Saturday.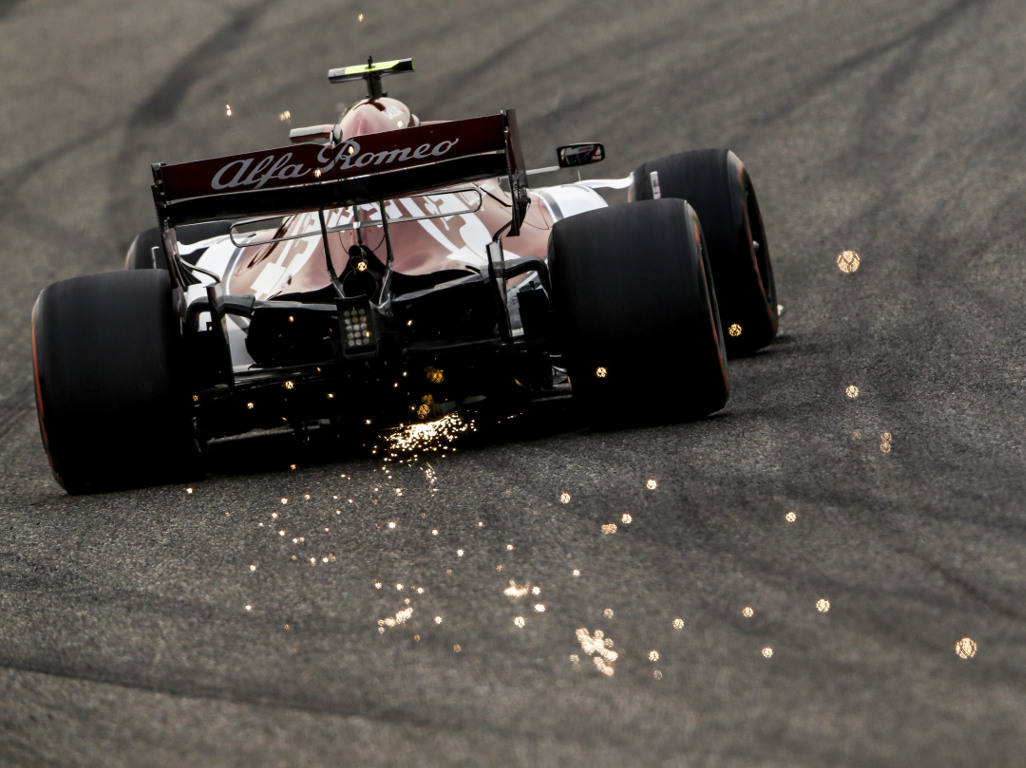 Ferrari were on top with 20 minutes to go as Sebastian Vettel went quickest of all on his very first hot lap.
#Seb5 goes purple in his first lap. 1:33.222 #FP3 #ChineseGP

— Scuderia Ferrari (@ScuderiaFerrari) April 13, 2019
However, all was not quite right at Ferrari as the German's surrounded the rear left of his SF90. There was also work going on at the front of the car by the nose with speculation that it was a telemetry issue that the Scuderia were working on.
Vettel returned to the action only to fly off the circuit…
Muchos errores en la vuelta de Vettel#F1 #ChineseGP 🇨🇳 pic.twitter.com/ST5cXHq8lP

— Raúl Molina Recio (@RaulMolinaRecio) April 13, 2019
Moments earlier Lando Norris had made a similar mistake.
Left corner 👈 plus right steering 👉 equals an off-track moment for Norris#ChineseGP 🇨🇳 #Race1000 pic.twitter.com/GNHRMk8VRc

— Formula 1 (@F1) April 13, 2019
But the big mistake for FP3 belonged to Albon in the Toro Rosso.
He got it very wrong at the final corner and smashed into the barriers at pace.
heading toward a barrier backwards has to be the scariest way to crash pic.twitter.com/6TQoEQm59Z

— iGP Manager (@iGPManager) April 13, 2019
Thankfully he was unhurt and climbed out of his car unaided. Franz Tost is hoping Toro Rosso can get him back out on track for qualifying but they have just two hours to repair all this damage.
A huge impact for the Toro Rosso man 😱@alex_albon gets out unassisted and will now proceed to the medical centre#ChineseGP 🇨🇳 #Race1000 pic.twitter.com/mAulljg6DO

— Formula 1 (@F1) April 13, 2019
Moments before the red flag Valtteri Bottas pipped Vettel's P1 time with a 1:32.830. That put him four-tenths up on the Ferrari driver!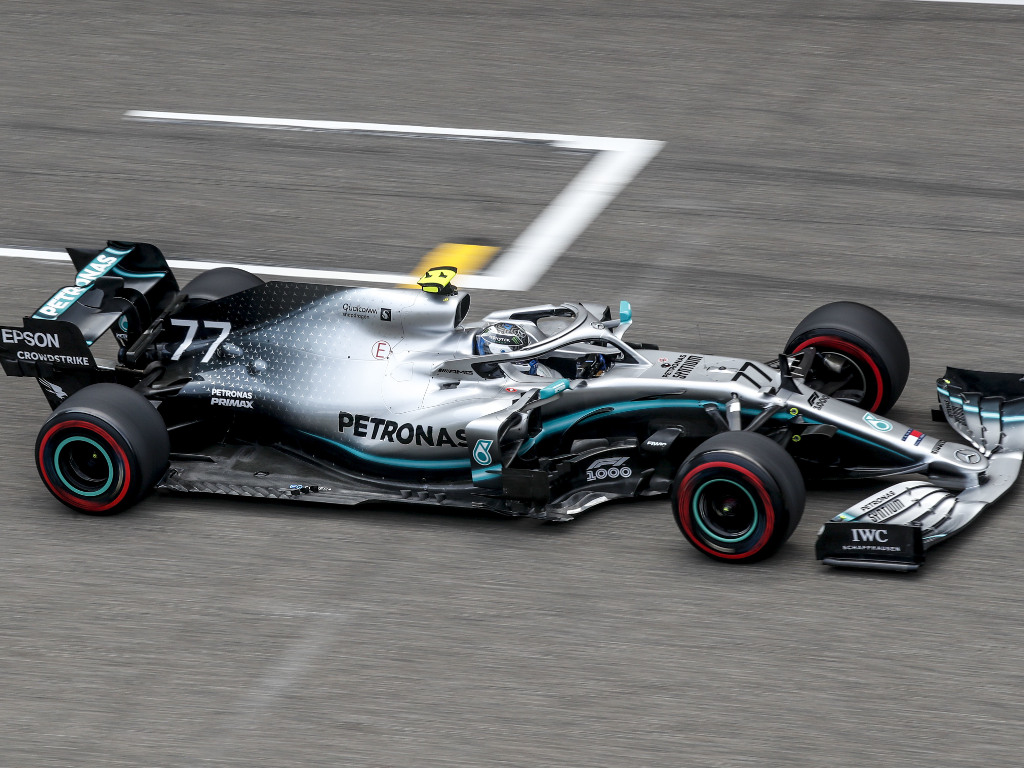 In the build-up to qualifying, Toro Rosso confirmed that Albon would be taking no part in it…
Unfortunately, due to the extensive damage to the monocoque from his FP3 crash, @alex_albon will not be able to take part in qualifying for the #ChineseGP pic.twitter.com/iqo02Fxklf

— Toro Rosso (@ToroRosso) April 13, 2019
Antonio Giovinazzi proved to be another absentee, with his weekend continuing to be troublesome. Joining them on the Q1 exit list were Lance Stroll and the Williams duo, of course.
Giovinazzi is out of qualifying 😮

He'd waited in the car during Q1 but was unable to be sent out to set a lap#ChineseGP 🇨🇳 #Race1000 pic.twitter.com/pqHVwm5aaE

— Formula 1 (@F1) April 13, 2019
It was all Mercedes in first two qualifying sessions, with Bottas and Hamilton topping the timesheet ahead of the battle for pole.
What a final lap by #LH44 on the mediums! 👏

A tight Q2 ends with @LewisHamilton in P1 with a 1:31.637 and @ValtteriBottas in P2 with a 1:31.728! Final shootout coming up! Let's go boys!! 👊#ChineseGP #Race1000 pic.twitter.com/nKHdtrcdsq

— Mercedes-AMG F1 (@MercedesAMGF1) April 13, 2019
It was a double McLaren knockout in Q2, with Kimi Raikkonen also missing out on the top 10 shoot-out.
Kimi Raikkonen is out in Q2 🏁

Ending a streak of Q3 appearances going back to Hungary in 2016 😲#ChineseGP 🇨🇳 #Race1000 pic.twitter.com/wc0kguEuld

— Formula 1 (@F1) April 13, 2019
After the first hot laps in Q3, just 0.007s separated provisional pole sitter Bottas and Hamilton. Max Verstappen initially managed to split the two Ferraris in P4.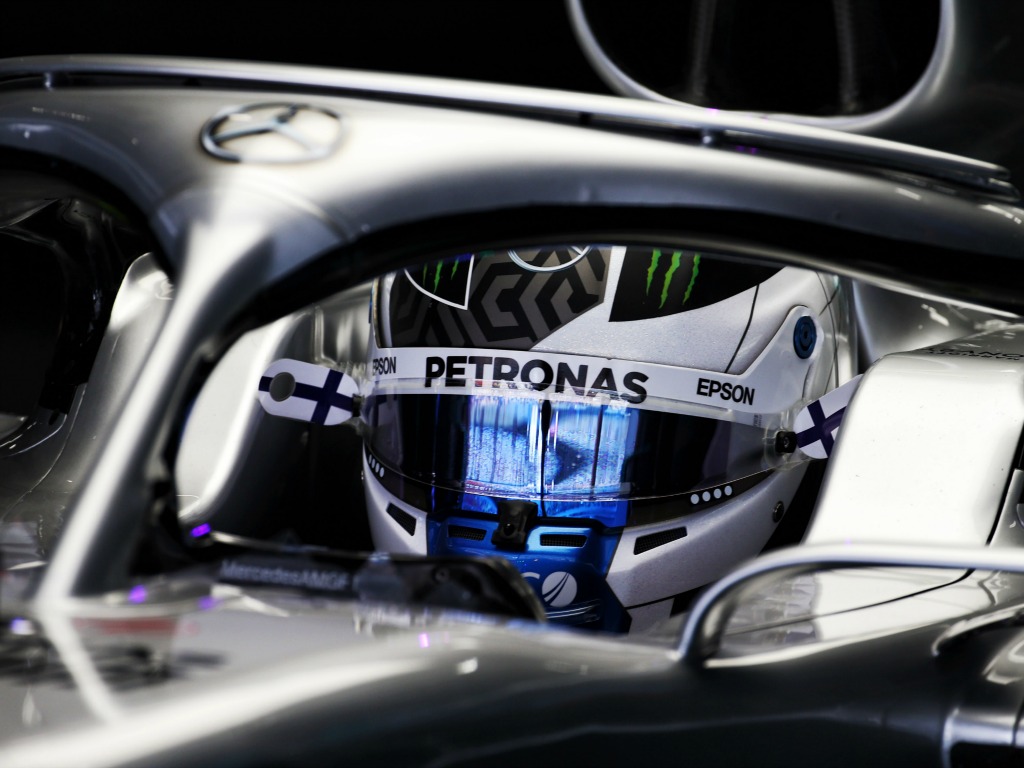 But both Red Bull and Haas were backed up in Q3 and did not start their final hot laps in time.
That left Bottas to clinch pole position by a mere 0.0023 seconds from Hamilton, with Vettel and Leclerc locking out the second row.
YESSSSS VB!!!!! 💪 The 1000th pole position goes to @ValtteriBottas!! #ChineseGP #Race1000 pic.twitter.com/AX1abKJJCv

— Mercedes-AMG F1 (@MercedesAMGF1) April 13, 2019
Follow all the action from the Chinese Grand Prix with the PlanetF1 live centre