Gasly shunts into barrier, Ricciardo rear wing fails
Daniel Ricciardo did well to keep his RS19 out of the barriers when his rear wing failed on Tuesday morning while Pierre Gasly and Alexander Albon also brought out the red flags on Day Two.
But hey, Kimi Raikkonen did it too so it can't be all bad!
The day's line up with Williams once again missing as they are not yet ready to hit the track.
It will be an special day with several debuts! #F1Testing @LandoNorris & @alex_albon for the first time.@Anto_Giovinazzi as a official driver.@Charles_Leclerc & @PierreGASLY in the Ferrari and Red Bull. pic.twitter.com/EiUOQoPNIS

— Circuit de Barcelona-Catalunya (@Circuitcat_eng) February 19, 2019
Lando Norris was the very first man out of the pits as he adjusted to his new office, the MCL34.
And we're off. 👊 @LandoNorris heads out as the green flag is waved to get Tuesday at #F1Testing underway. pic.twitter.com/bgNP7OicXB

— McLaren (@McLarenF1) February 19, 2019
Alexander Albon joined the action in the Toro Rosso only to exit the action – and the Toro Rosso – after beaching his STR14 in the gravel at Turn 4.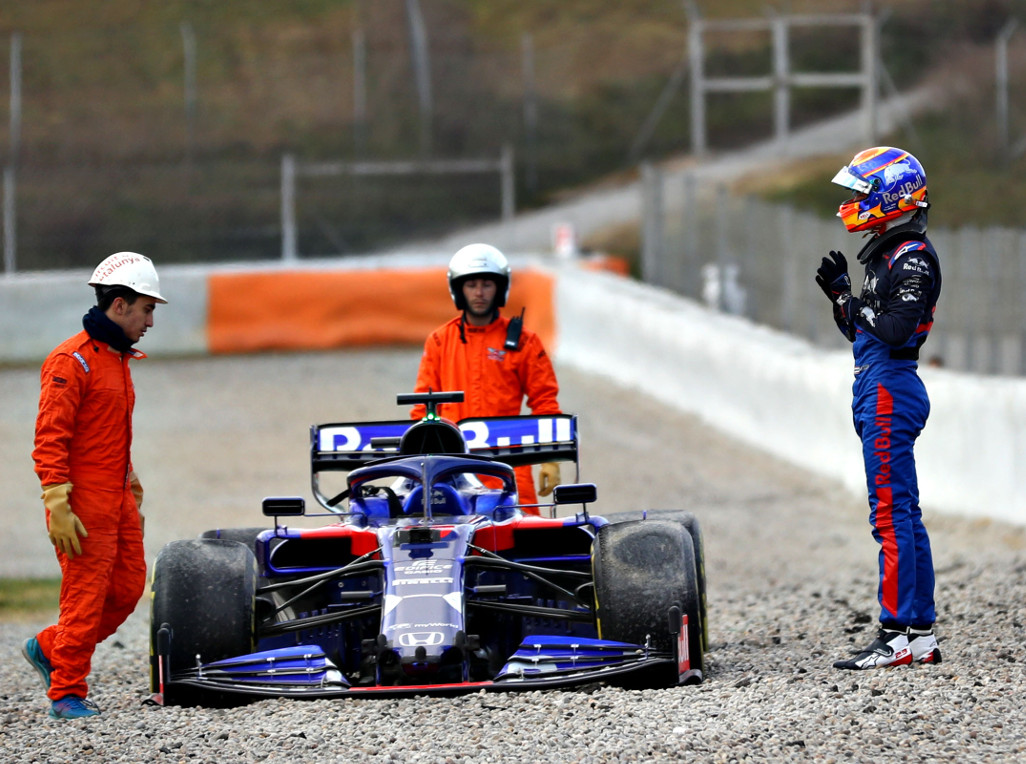 Antonio Giovinazzi replaced Kimi Raikkonen on Day Two and put in his first laps in a flo-vised Alfa Romeo.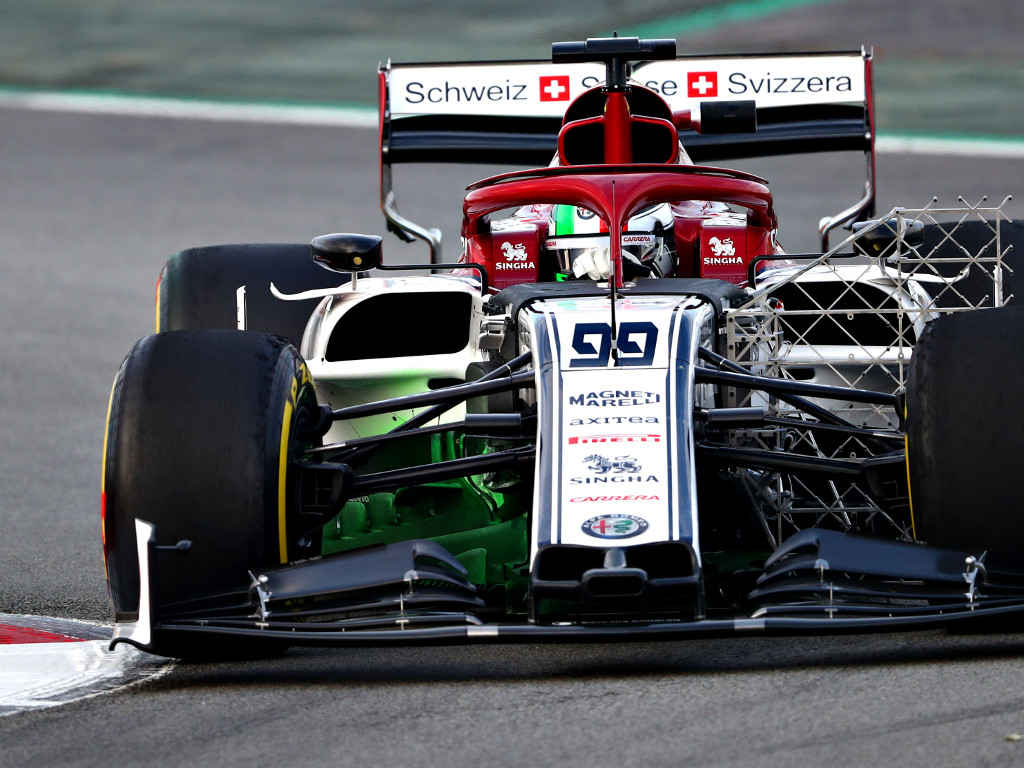 Over at Ferrari, Charles Leclerc put in his first laps in the SF90. The Monaco driver is being tipped by Jacques Villeneuve to make life difficult for Sebastian Vettel this season.
. @Charles_Leclerc first lap with the SF90 😍#F1 #F1Testing #CL16 pic.twitter.com/Ab7ijVIgGX

— Charles Leclerc #16 (@LeclercNews) February 19, 2019
Kevin Magnussen roars out of the Haas garage.
.@KevinMagnussen's up and running! #F1Testing @Circuitcat_eng pic.twitter.com/iCo4CrLgXd

— Haas F1 Team (@HaasF1Team) February 19, 2019
It was another steady but not spectacular – at least not on face value – start to the morning for Mercedes and Lewis Hamilton.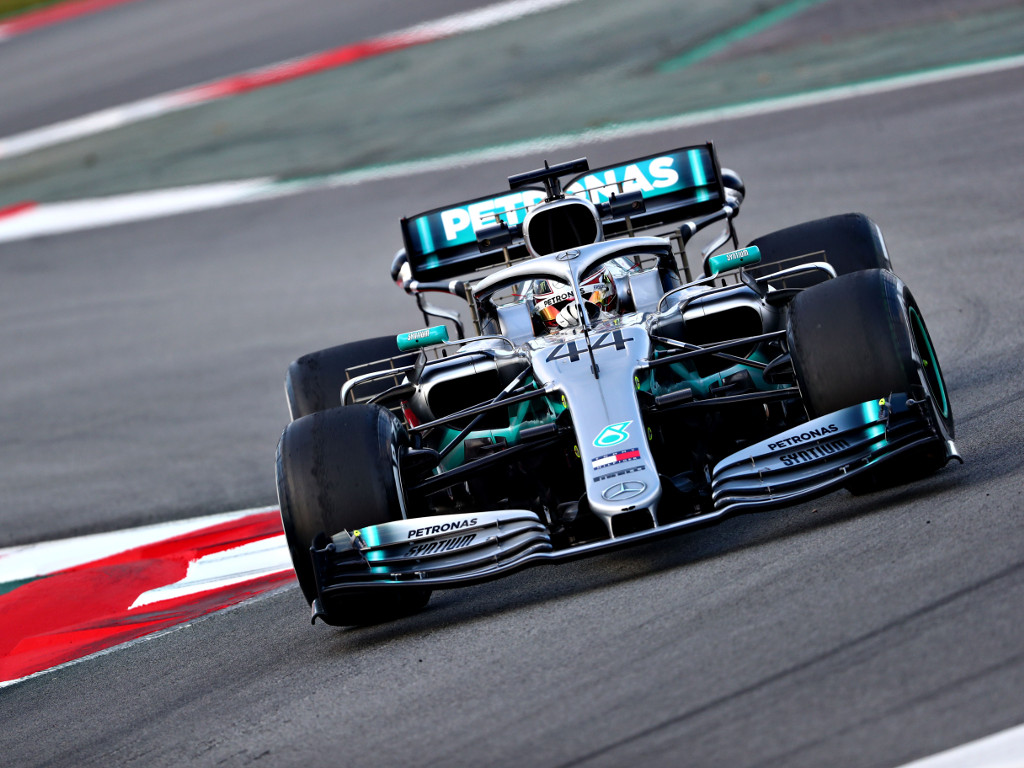 Lance Stroll put in his first official laps as a Racing Point driver. Thanks dad.
Daniel Ricciardo was testing the Renault RS19 when he found himself with only half a rear wing attached to his car.
He managed to keep the car out of the barriers in what could have been a nasty one!
Ricciardo without the DRS flap on his rear wing…. 😅 he lost it .. pic.twitter.com/2ywe8hyX3s

— F1Writers™ (@f1writers) February 19, 2019
The morning's session belonged to Leclerc with a 1:18.247
Day two lunchtime

1. Leclerc 1:18.247 73 laps
2. Magnussen 1:19.234 33 laps
3. Giovinazzi 1:19.312 62 laps
4. Norris 1:19.489 53 laps
5. Gasly 1:19.814 69 laps
6. Ricciardo 1:19.886 28 laps
7. Hamilton 1:19.928 74 laps
8. Albon 1:20.046 61 laps
9. Stroll 1:20.433 45 laps#F1 pic.twitter.com/JFLWTK60kc

— Planet F1 (@Planet_F1) February 19, 2019
It continues to be very quiet at Williams, who have been forced to sit out a second day of testing. At least the Robert Kubica fan club has turned up…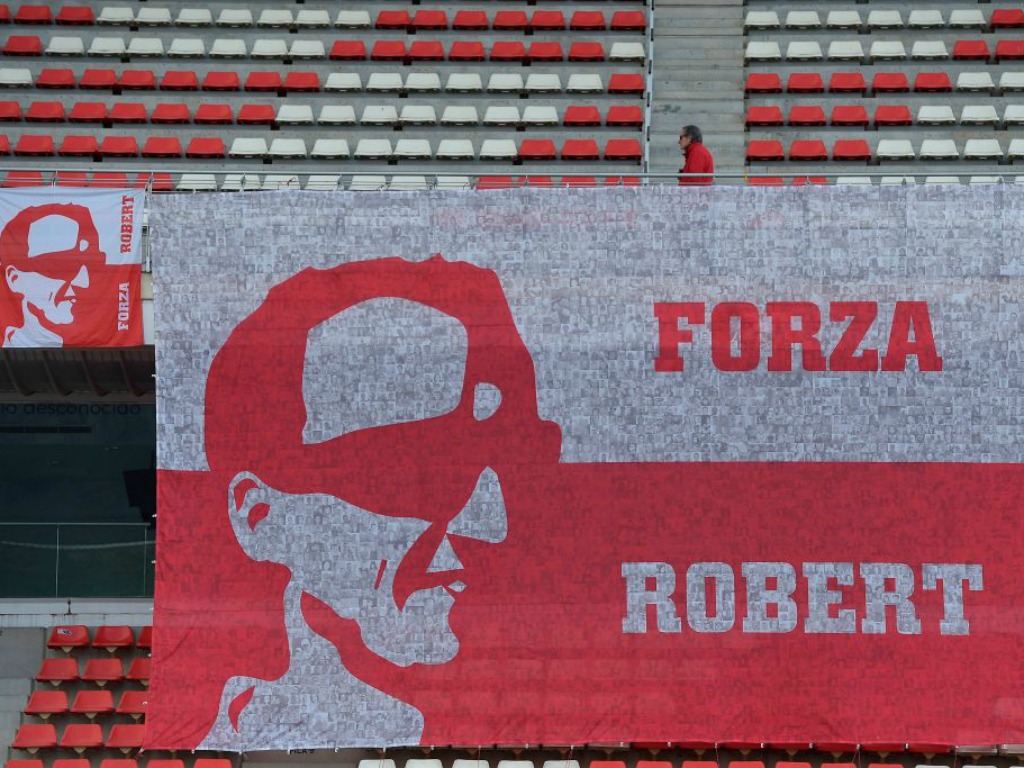 Still just the show car in place. Sad to see.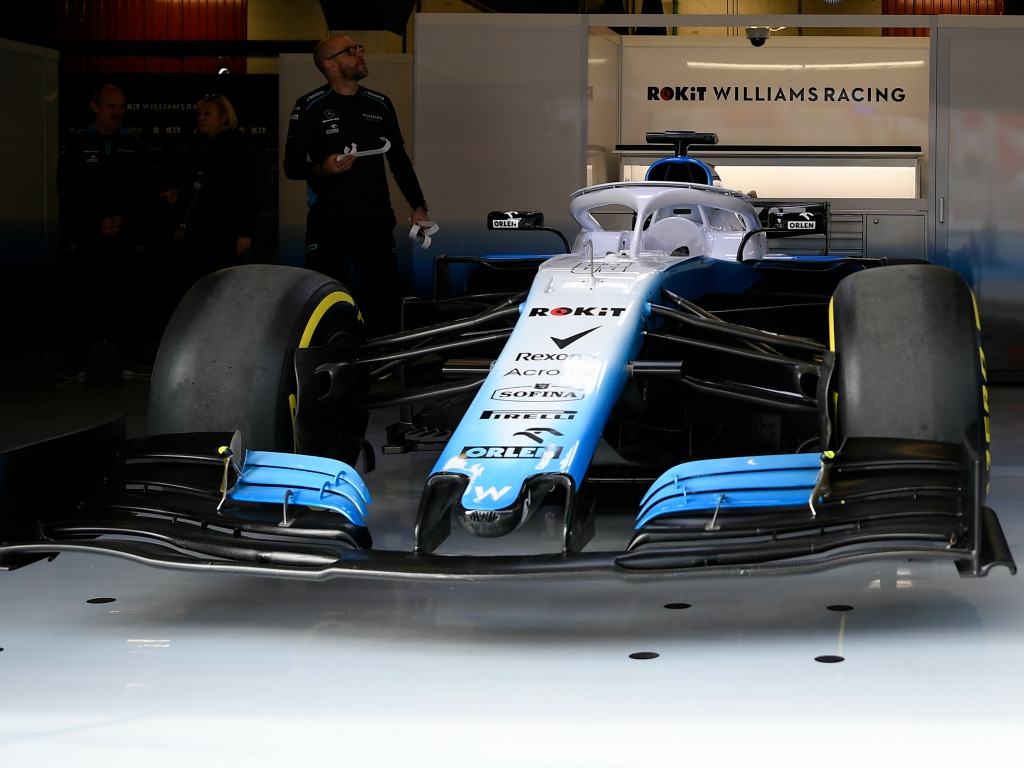 Not only was it quiet in the Williams garage, but it was out on track, too, as most cars cracked on with some long, heavy-fuel  runs throughout the afternoon.
TWO HOURS TO GO: LAP COUNTS 🎛️

Leclerc 116
Albon 102
Norris 94
Gasly 90
Hamilton 74
Giovinazzi 64
Magnussen 59 📸
Stroll 59
Hulkenberg 52
Bottas 42
Ricciardo 28#F1 #F1Testing pic.twitter.com/AQiTxL9npB

— Formula 1 (@F1) February 19, 2019
Haas reserve driver Pietro Fittipaldi was due to make his debut on Wednesday, but ended up getting his first taste of Formula 1 action a little earlier than expected.
So…@PiFitti stepping in to finish Tuesday's running in the #VF19. A seat-fit issue with @KevinMagnussen needs to be rectified so he's hopped out and Pietro going in! 🔄 #F1Testing pic.twitter.com/SiIkkzWDHz

— Haas F1 Team (@HaasF1Team) February 19, 2019
But his programme was suddenly halted when Pierre Gasly, closing in on 100 laps in the Red Bull, forced the red flags to wave after losing control through Turns 12 and 13.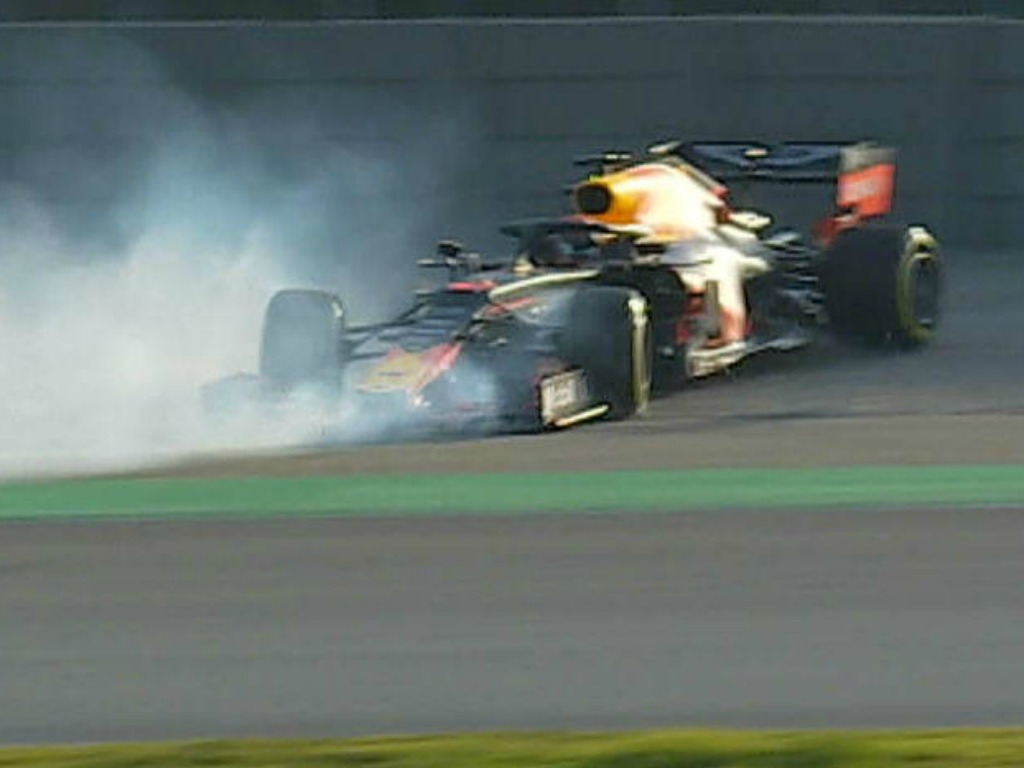 The afternoon session restarted with an hour left on the clock, which gave Lando Norris more than enough time to make a late impression on the leaderboard.
👀 A flying start for @Charles_Leclerc in the 2019 Ferrari 💪

👏 also to @LandoNorris #F1Testing #F1 pic.twitter.com/cKDGNgo9L7

— Formula 1 (@F1) February 19, 2019
Follow us on Twitter @Planet_F1 and like our Facebook page.