Alex Wurz exclusive interview: State of F1, Vettel's GPDA future, Japan 2022 lessons and more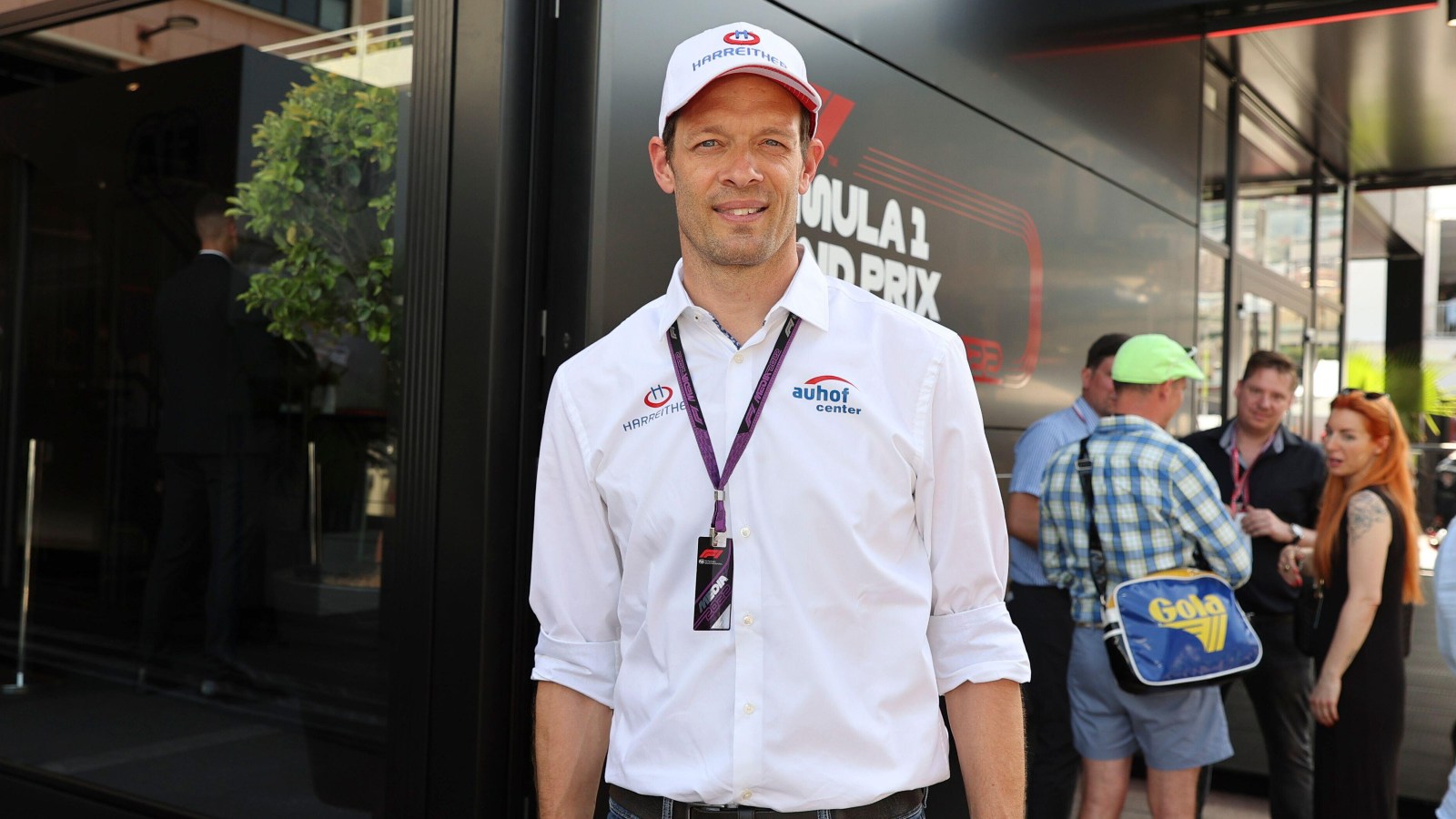 In an exclusive interview with PlanetF1.com, GPDA chairman Alex Wurz gives his thoughts on the health of F1 and what might come next for Sebastian Vettel.
In a year of missile strikes and near misses, 2022 presented many challenges for the organisation tasked with looking after the drivers' welfare.
Wurz, himself a driver from 1997 to 2007, is at the centre of that. He is the longest serving chairman in the Grand Prix Drivers' Association (GPDA) history and has no intention of stepping away anytime soon.
In a wide-ranging interview, PlanetF1.com caught up with the Austrian to get his thoughts on some of the biggest topics in Formula 1.
PF1: What are your current thoughts on the health of Formula 1? Do you believe it is heading in the right direction?
AW: F1 is as strong and healthy as it has ever been, at least as long as I've followed and know it. Of course with the growing popularity we will have challenges and new phenomena arising, but the key factors for the growth are obvious.
Post Bernie (Ecclestone), who did an amazing job to build this sport but perhaps didn't adjust the business model to the swift changing media landscape and consumer behaviour over the last two decades, the opening up to social media, to new channels of reaching out to new fans has really excelled the business.
Of course other factors come into play as well, for example most sports have benefitted from the COVID pandemic in terms of viewers and followers, something which perhaps will slow down and level itself out.
At the same time, the budget cap did the internal magic to turn F1 business around and suddenly all teams sit on a very healthy franchise value. Gone are the days of the European engineering overspend culture with a large percentage of teams at financial risk of not making it.
Now I hope that all stakeholders are aware that we should only carefully adjust the sport and its rules, and not feel the need to do something all the time. Indeed clever and well thought true adjustments to sporting and technical rules, weekend formats, ways to deliver the pictures and emotions, fan experiences all needs constant observation and considered adjustments, but not for the sake of it, which was a bit the culture of the last decade.
Not every boring race needs to trigger debates and rules changes, same as a boring football match does not lead into rule changes there…
"I could go on at length about F1 and where the sport could go, but bottom line is we are in good hands with [F1 president] Stefano [Domenicali] and his team.
"Personally I believe that as long as we remain an authentic sport, racing with the best drivers on most amazing tracks, in the fastest race cars, for top teams, F1 will do well and can still grow in global audience figures, as well as way beyond the current business valuation.
PF1: What are your thoughts on the ever-expanding calendar and the strain it is going to have on the drivers?
AW: We just had an extensive meeting between the GPDA and NASCAR drivers, as they reached out to potentially align and cooperate with our respective driver representative organisations and we asked them about their workload.
First of all the biggest challenge to F1 accepting more races is obviously the fans and paddock mindset and culture, hence it takes time and a soft landing perhaps if we were to go this direction. What is normal for the NASCAR racers, teams and fans, would be seen as saturation in the F1 world right now.
Anyhow, to be honest I have mixed thoughts. On one side I see NASCAR doing it with no big issues with many more events, on the other hand perhaps the challenge is a potential overload and saturation of our audience.
So, it is a balancing act between the business needs and the market reaction. Something I see that Liberty and Stefano have a really good handle on.
The strain on drivers themselves is perhaps secondary and indeed equal to all acting staff doing the full rounds. But if NASCAR manages the human factor, we should be able to do so too if we elect to do more races.
Certainly we know that the what sells people to F1 is the tracks and the is product is the drivers themselves, so there is a factor to ensure they are razor sharp and remain excited to do many races at every race and every interview, which is a fact we have and will debate ongoingly with F1 stakeholders.
The key is the fan appetite! Indeed it is clear that more races are a business generator and that's why the commercial rights holder, Liberty, entertains this direction I suppose.
From the GPDA perspective, if their desire is for the long term benefit of the sport and not for short term profit boosts, I believe it is fair and logical to look in to this further. I must say that the GPDA appreciates very highly the job Liberty has done, as we see them doing things for the longer term. Plus they are in permanent exchange with the GPDA to align and debate such matters.
However, of course we have to ensure that the acting individuals are not burned out by too many races over the years, something the drivers are considering as a concern, as well as the concern that the audience accept more races, but I see no danger to the sport if the business interest sets the direction for long term sustainable models, which again is what I see of Liberty doing with the right balance.
With Sebastian Vettel set to leave the GPDA, what impact do you think that will have on the organisation? Which drivers do you feel can step up in his place?
We will decide on that [Vettel's departure] during the first part of the season, as we all wanted to give Seb time to consider his own future with perhaps continuous involvement in the GPDA. Therefore I can't answer if his place will free up, other places or roles maybe be free, and who instead might take it.
Could you see Seb one day being a GPDA chairman?
Of course Seb could do the chairman of the GPDA job, as much as he has the greatest potential be the boss of many other organisations. In fact if Sebastian turns his attention to things he always does a stellar job.
What was Seb like to work with during his time in F1?
I consider him as a good friend and whilst we don't talk every day he is simply a good friend, amazing person with no such thing as small talk.
Whilst we all witnessed him quite fiery and perhaps stubborn or maybe very demanding inside the car, outside, with the helmet off ,he is a great guy and an asset to any organisation or task.
We as F1 are lucky to have had him and I am certain we will see him again in some sort of capacity or role, and if only as a observer and continuous ambassador of the sport. I am sure he would not be upset if I add, that at times he is not the fastest of the directors to reply to emails or messages! But he does take it all in and process accurately and greatly. Simply a top guy.
Are you able to give us any insights as to what goes on in the driver meetings? How is the relationship between the drivers?
Sometimes I wish we could show the GPDA meetings to the outside. When those ultra talented and fierce competitors sit only between themselves and chat and talk, listen to each other , at times make jokes and laugh together. Those are moments I cherish witnessing, back in the day when I was racing myself or now as chairman.
But we made an agreement between us, that we keep the meetings off the TV because we like to preserve the unique and great culture we have since many years now.
It was not always like that, I remember that GPDA meetings became the platform for fighting and arguments long ago, which I make a big effort to not ever let happen in our meetings. The meetings are about topics and concerns we all have and share and shall never be a courtroom of individual dislikes and disagreements.
I also remind the members continuously that whilst it is of course okay and their job to fight hard (and fair) on track, outside the car we should be an example to the world, show that whilst we compete hard, we do it with respect of each other and in fond appreciation of the privilege we all share.
We all ultimately want only the best for our sporting world and the wider world of course, so racing hard, being of different opinions is all cool, expected and fine, even controversy is ok, as it is part of such a high loaded and emotional activity, but we shall do so based on respect of each other, respect and appreciation of the sport and the opportunity it gives us.
PlanetF1 recommends
FIA v F1 described as an 'open war' with relationship 'on the edge'
The four teams that could be tempted to switch to Honda power in 2026
Five ideal candidates to replace Sebastian Vettel as GPDA director
When it comes to voting for new directors such as following Vettel's retirement, how is a new director voted for? When will this vote likely take place?
The members decide. In Abu Dhabi, season finale, we all said to wait until the beginning of the season, I would guess it will be in the first European races that we sit down and vote.
Can I also get your thoughts on Suzuka, you said it was "unacceptable" for a situation like that to occur. Have you had reassurances that something similar won't take place again?
No one can give such reassurance, but I can assure you that every acting person is aiming for such things not to happen and the process and control mechanisms to always be improved. Reality has it, that at times we have new unforeseen situations creeping up.
There will never be ultimate safety, but there is the will and effort to work on always improving safety. Something our sport should take great pride in, being a role model on improving safety and protocols without jeopardising the high performance and speeds.
Quite the opposite, the safer we can make the cars, tracks and controlling mechanisms, the faster, harder and more spectacular we could race.
Now critical voices of that Suzuka moment, like mine was and still is, will say that this situation should not have happened. It is needed to be (self-)critical and factual for our industry to analyse and improve consequently.
Without going into detail, there have been contributing factors which shows it was and is not a single individual's fault, not at all, but yet it happened and should have not, in my opinion.
The FIA is working on it and also accepts that post Jules [Bianchi] Suzuka crash the decision of what speed to take in difficult circumstances at a yellow flag situation should not be left to the driver. Hence the invention of the VSC came out of the Bianchi investigation and working group, amongst other things.
We now know that there was a software loophole in Suzuka, and as such Pierre Gasly's delta time was obviously not showing safe speeds as it should do in such situations. Again, critical voices will state that it is the drivers responsibility to respect yellow flags 100%, don't get me wrong, but leaving decisions to people under stress simply leaves safety gaps and we have concluded crystal clear that the individual, whose sole job it is 99,9% of times to optimise performance and performance only is simply not the most efficient, effective and consistent agent to call such decisions within split seconds.
In order to protect marshals and the stranded drivers, it is way more consistent and effective if the race direction, with its team can neutralise the race with the press of a button to simply have a more consistent outcome as solely relying on 'under stress' athletes who often don't have the full sight of such things as a tractor with marshalls on track in the trajectory line.
What I am saying is not to take away the responsibility of the drivers, as anyway they are faced with consequences of any wrongdoing, but to ensure that we simply have a more reliable and consistent outcome in such situations.
The development and use of AI is in my opinion the next step, something Laurent Mekies (when he was still at the FIA) and myself debated in great length after we had been through the Billy Monger crash analytics.
You use the word reassurance, to that I like to mention that it is like using an aeroplane, one can apply as much care, duty and safety in the aviation world, but we not going to have the ultimate safety that nothing can ever happen, very much the same in racing. But the GPDA's role is quite clear, that we should use all our efforts to always increase safety.
What does your role as chairman of the GPDA involve? Do you act on the GPDA's behalf or is everything voted for by the drivers?
I make a big effort that almost every move, comment and every decision of the GPDA is agreed by the drivers. We work with a 50% majority, but I must say that we mostly have full agreement of all drivers. I only act on behalf of the GPDA on items I am very certain of to be the opinion of the drivers and when we have no time to check with them.
Indeed there are moments it needs a quick response and in such cases we have Anastasia [Fowle], George [Russell] and Sebastian on speed-dial and we align. If that's also not possible I am of course not shy to represent the assembly by my best effort and with the interest of the drivers in mind.
Do you have any long-term goals for the GPDA you hope to achieve?
It wouldn't be too difficult to grow the GPDA to a much larger organisation, and indeed we went through those scenarios multiple times. There are pros and cons to that.
In the end, whilst this might one day be the case, there is also great merit to remain as 'small' as we are now. Our annual budget is 20,000 euros, yes, 20,000 euros, with the members paying that via their €1,000 membership flat fees.
I tell you what, of course at times more budget would be handy, but we are fully free of any third party obligations and influence and that is perhaps an unbeatable value.
The influence the drivers body has and could have is large, everyone knows that, but it shall ever and only be used to safeguard our sport. That is something very close to all drivers hearts, that we help our sport in the direction and decision making to not become anything else than we drivers would like it to be, for the current and many driver generations to come.
You are the longest serving chairman in the GPDA's history, do you have any thoughts about your long-term personal future?
My day is about 15 to 18 hours full of thoughts, I keep those personal.