All eyes on Ferrari: will the pace return in Brazil?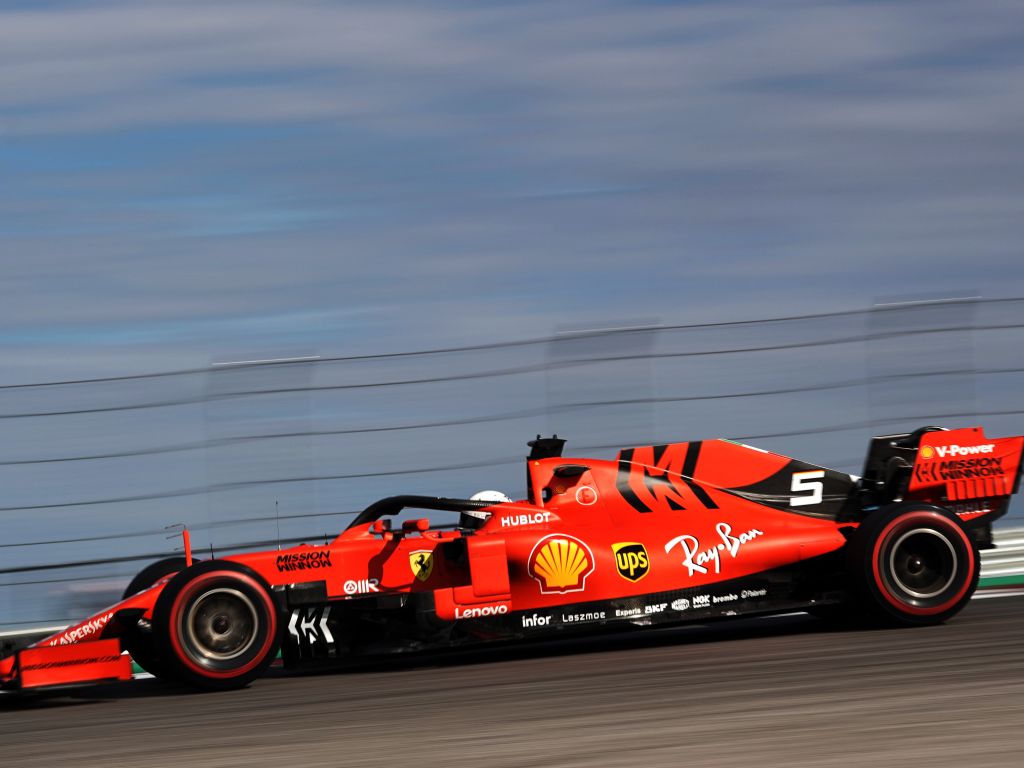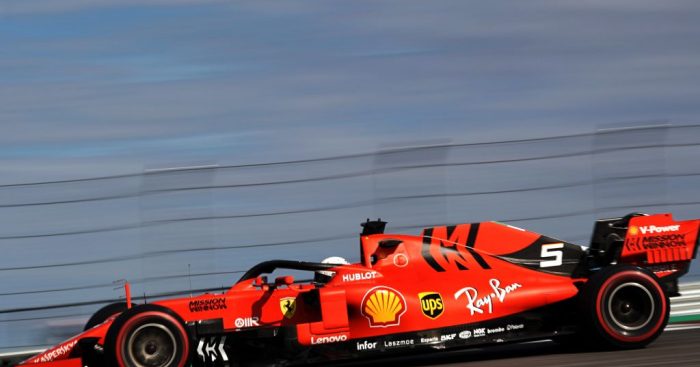 The fight for titles is now done in 2019, but it seems Ferrari are left with two races to convince us of their innocence.
At the United States GP we saw Lewis Hamilton make himself the outright second greatest F1 driver in history when he won his sixth World Championship.
Valtteri Bottas has found some momentum again and won the race, but P2 for Hamilton was more than enough to get the job done and the Finn must now wait until 2020 to take another shot at becoming only the second man to stop Hamilton in the turbo-hybrid era.
The Silver Arrows could put their feet up and take it easy at Interlagos, which Toto Wolff's confirmed absence seems to suggest now that both titles are in the bag.. But the team going into the Brazilian GP with a major point to prove are Ferrari.
In the build up to Austin, talk had been swirling about the legality of Ferrari's ultra-powerful engine, and then come race day Charles Leclerc finished 52 seconds behind Bottas, while Sebastian Vettel was passed by Lando Norris and Daniel Ricciardo before later retiring with a suspension failure.
Hamilton was first to state his belief that Ferrari had lost some of that straight-line speed after the questions had been asked, but Max Verstappen really opened a can of worms when he said "you get that when you stop cheating".
Those remarks earned fierce backlash from Leclerc who said the Dutchman has "no clue" what's going on at the red team, while even Max's father Jos admitted the comments were unwise, yet understandable
Ferrari principal Mattia Binotto said the drop in speed was simply an effort to sacrifice it for better cornering performance, so we will see in Brazil whether that pace returns – and if it doesn't, expect the talk to get louder still.
With Brazil resembling somewhat of a free hit now for the top three, the neutrals among us hope to see a six-way battle for the win, although Leclerc will have to work fast if he is to get himself back in the mix with engine penalties on the way.
Verstappen would have likely passed Hamilton for P2 in Austin if it wasn't for the yellow flags, while Alex Albon is improving with every race. Throw Ferrari into the mix and it should make for a classic.
Mercedes have won four of the past five races around Interlagos so it's the familiar face who hold the high ground, but with Verstappen free of Esteban Ocon for one Brazilian GP only, maybe this year will be his to give Red Bull their first win at the circuit since 2013.
The US Grand Prix also proved an important moment for Renault – for the first time in 2019 they scored back-to-back double-points finishes, with Daniel Ricciardo's stellar drive to P6 leading the way.
Lando Norris was just behind for McLaren with his team-mate Carlos Sainz P8, so that result proved vital for Renault to keep their hopes of P4 in the Constructors' Championship firmly intact.
The deficit stands at 38 points heading into Brazil, so this race really is feast or famine for Renault.
Should Renault slip up then Toro Rosso and Racing Point are waiting not far behind, though the pair got in each other's way in Austin.
2 weeks in a row for the torpedo. #kvyat #perez pic.twitter.com/MDrk6hbFXk

— Niek (@TOPPSNIEK) November 3, 2019
Just a week after putting Nico Hulkenberg into the wall in Mexico and earning a ten-second time penalty Daniil Kvyat was at it again, steaming into Sergio Perez's Racing Point on the last lap in the States.
The Torro Rosso man's reward was a five-second time penalty, a punishment which didn't sit well with him at all, while Racing Point believed "justice prevailed" after his reckless actions.
All this of course is to the benefit of the viewer with these two teams taking no prisoners as the battle for midfield supremacy rolls into Brazil.
But there is also a battle going on to avoid midfield mediocrity. Haas principal Guenther Steiner described his outfit as being "like a football team with 11 defenders and nobody in attack".
Not exactly the greatest team talk it must be said – Haas are going to Interlagos off the back of a dismal display at their home race where Kevin Magnussen retired after a brake failure, while Romain Grosjean could manage only P15.
Still, if there is one positive it's the fact that Alfa Romeo and Williams are doing nothing to punish them. P11 in Austin for Kimi Raikkonen, a winner at Interlagos in 2007, was the closest the Finn has come to points after the summer break, but he said finishing P11 or last really makes no difference.
At least his team-mate, Antonio Giovinazzi, will be in a better mood coming into this race with a fresh contract for 2020 signed. Perhaps now his future is secured we will see him kick on even further and pick up his first points since Singapore.
And right at the bottom are Williams. Any ground they were recovering on the other teams seems to have disappeared again. Nicholas Latifi will be in the FW42 again for FP1, the last of his outings this season as he auditions a drive in 2020.
Follow us on Twitter @Planet_F1 and like our Facebook page.