Ranking the contenders to replace Fernando Alonso at Alpine in 2023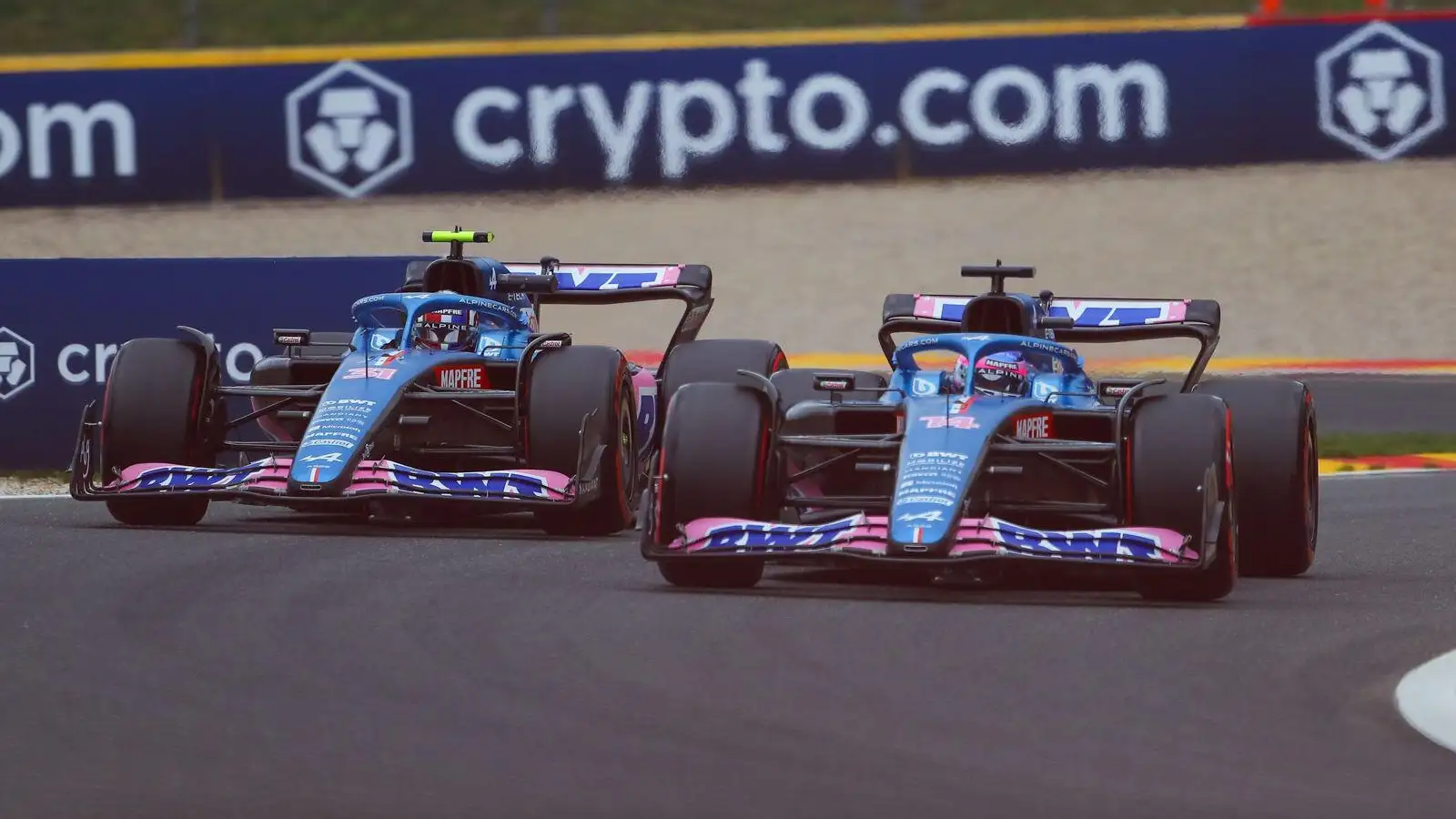 Having lost Fernando Alonso and Oscar Piastri from their pool of partners for Esteban Ocon next year, Alpine have a fair few drivers queuing up for the now vacant seat for 2023.
Alonso surprised the team by making a hastily-processed move to Aston Martin for next year and while they had announced reserve driver and Formula 2 champion Oscar Piastri as his replacement, the subsequent hubbub which played out over a course of weeks saw the Contract Recognition Board rule in favour of McLaren for their previously signed agreement with the young Australian.
That leaves Alpine in something of a pickle for 2023, given their two main options for the team have slipped through their fingers.
Team principal Otmar Szafnauer said recently they have a short-list of 14 drivers which they need to whittle down, and they are holding a private test in Budapest which is due to give several drivers the opportunity to stake their claim for the seat.
Szafnauer also explained he wants to have a proven driver who will be able to hit the ground running and score points from the off in 2023, so there are certain requirements for prospective candidates.
Bearing everything in mind for Alpine next season, here is our ranking of the runners and riders in contention for the free seat, from seventh to first:
7: Antonio Giovinazzi
Giovinazzi's name is the latest to be bandied about for a potential contract with Alpine next year, even rumoured to be taking part in the team's upcoming private Hungary test, with the Italian also a contender for a Formula 1 return with Haas.
While he ticks the box of having Formula 1 experience, his time at Alfa Romeo unfortunately did not set the world alight in the way he would have hoped.
Granted, Alfa had far from the most competitive car in his three years in the sport, but a return of nine points finishes in 58 races and less than half the combined tally of Kimi Raikkonen, a World Champion but in the twilight years of his Formula 1 career, did not make teams queue up for his signature for 2022.
While he is more than capable and experienced enough to take on such a role, it feels as though Alpine have stronger options available.
6: Nico Hulkenberg
Another driver who would very much come into the 'safe pair of hands' category regarding an Alpine drive, Hulkenberg has proven in his substitute appearances for Racing Point and Aston Martin that he is still Formula 1 quality.
He also knows the team too, having driven for 'Team Enstone' in their Renault days for three seasons, but was moved aside to bring Ocon into the fold to partner Daniel Ricciardo.
That could point to a slight lack of faith in the German compared to his team-mate and while he has proven on plenty of occasions to be a solid driver and is one of the names in the frame, he is unlikely to be the first choice for Alpine – but probably above Giovinazzi for now.
5: Jack Doohan
Pole! Thanks @VirtuosiRacing 🇮🇹#F2 #ItalianGP pic.twitter.com/ZPwJUUahaM

— Jack Doohan (@jackdoohan33) September 9, 2022
Doohan would now be the 'in house' selection at Alpine, given his status as their Academy driver. He has also shown his worth in Formula 2 this season, having taken three wins in his first full year in the category and sitting fourth in the current standings.
At just 19, he is a driver the team have marked for the future, but given their want for experience at the top level he would very much be a gamble if they were to roll the dice on promoting him sooner than they had anticipated.
Doohan, son of motorcycling legend Mick, has formed what looks to be a solid base for a possible future in Formula 1, but while he may not be ready just yet, seeing him partner Ocon next year is not beyond the realms of possibility.
4: Daniel Ricciardo
Ricciardo would feature higher up on this list but, as Alpine are probably pondering themselves, which version of the Honey Badger would they be getting if he makes a return to Enstone?
At his best, they would be getting the Ricciardo that scored almost twice the points of Ocon when they were partners at Renault in 2020, and two podium finishes which meant Cyril Abiteboul had to book an appointment at the tattoo parlour.
But if they were to sign the McLaren-spec Australian, they would have one of the sport's top talents but bereft of confidence, and reeling from an early contract conclusion.
Given his admission he would re-sign for the team he left for McLaren, and that he has more recently accepted that a 2023 seat may not be available to him, this could point to the conclusion Alpine may have already turned him down for next year. But we shall wait and see.
3: Nyck de Vries
The man of the moment, De Vries will have catapulted himself towards the front of the queue for the remaining teams with free seats for 2023 after a sterling debut weekend with Williams at Monza.
Having scored points in a car in which he only had FP3 to get to grips with before qualifying is nothing short of an excellent effort – and outclassing full-time Nicholas Latifi throughout is a sign that he is ready to be a permanent Formula 1 driver without a doubt.
He probably would not be appearing on this list at all had he not performed so well as Alex Albon's late replacement, let alone this high up, but the power of sport is things can change almost instantly when opportunities present themselves (albeit in unfortunate terms for Albon…get well soon, Alex!).
While De Vries is Mercedes' reserve driver, Toto Wolff has explained on multiple occasions he would not stand in his way if a seat were to become available, particularly with Lewis Hamilton and George Russell locked in with the Silver Arrows for next year at least.
But with a more-than-solid debut and high-class junior pedigree to his name, who is to say De Vries would not make an excellent partner for Ocon if given the chance?
With his star on the rise, this pops him ahead of Ricciardo in our rankings at this stage.
2: Mick Schumacher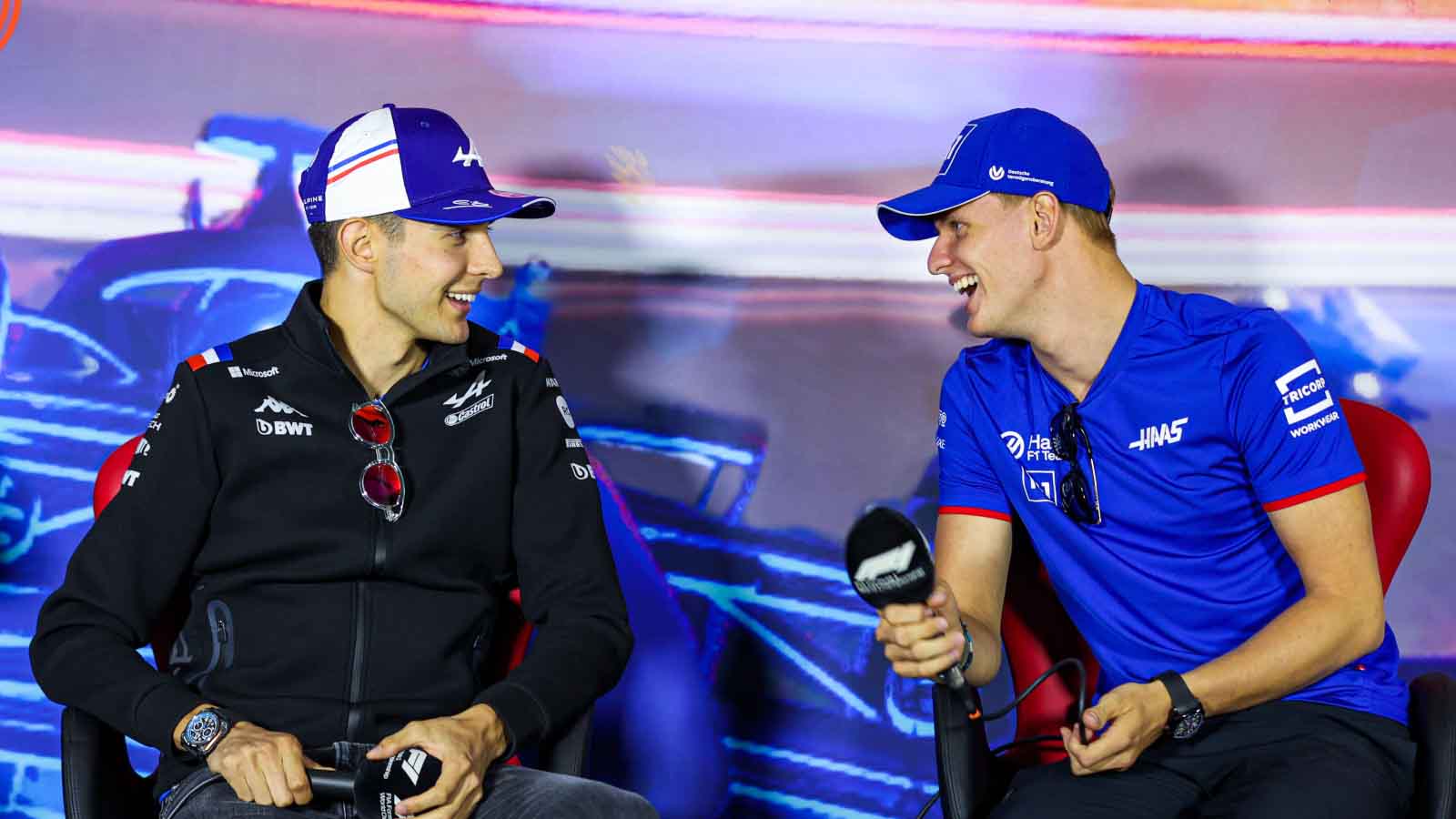 Mick Schumacher finds himself in survival mode for his Formula 1 career, but how much of this is a hangover from a poor start to the season?
Kevin Magnussen got off to a flyer upon his Formula 1 return and has largely outqualified Schumacher so far this year, but the younger Haas driver, albeit with fewer points, has a 9-6 lead in their head-to-head in race finishes – only beaten once by the Dane in the last seven races.
If reports are correct, Schumacher's Ferrari ties are due to be cut at the end of the season, leaving him as potentially a free agent if Haas look elsewhere for Magnussen's 2023 partner.
Should a move with the number one on our ranking break down, Schumacher – Ocon's own personal choice to be his team-mate – could be the perfect person to slot in.
Still young, two years' experience under his belt, evidently improving as 2022 has progressed, a good relationship with Ocon…what's not to like?
1: Pierre Gasly
The move Alpine have been pursuing is the one that would still be the most exciting – with potential for fireworks too, given Gasly and Ocon's supposed frosty relationship.
Colton Herta is another driver reportedly set to take part in Alpine's test next week, but with the aim of getting mileage that would help him to get a superlicence which, in turn, could open the door for him to replace Gasly at AlphaTauri, thus enabling the Frenchman to move to Alpine.
But it is looking increasingly unlikely the American will be exempted from the FIA's rules on this matter, meaning Gasly could remain with AlphaTauri for next year whether he likes it or not.
Should such a move come to fruition though, an all-French pairing (who do not get on very well) at a French team, with Gasly back in factory machinery, is an extremely enticing prospect.
At this stage, Alpine are likely to be looking elsewhere with the FIA's knockbacks, but do not count this out just yet.
Read more: Haas need to think for the future and keep Mick Schumacher