With Alpine, Renault's plans finally seem to be on track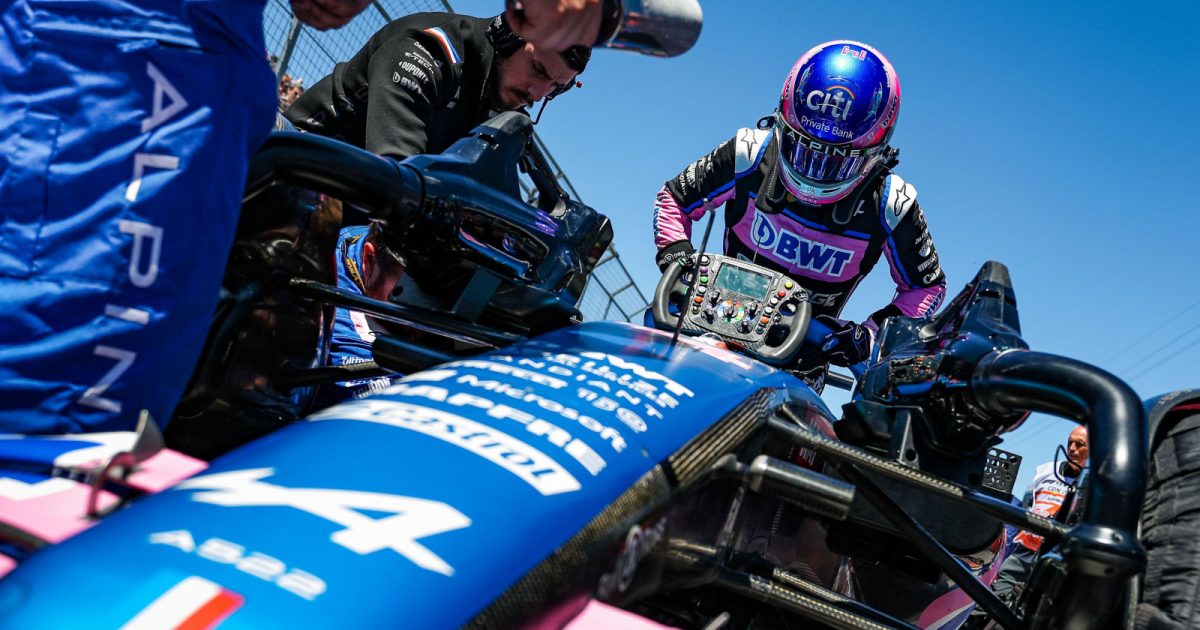 Renault couldn't come close to bringing their last plan to fruition, but their new one with Alpine has gotten off to an encouraging start…
It's the 13th of December, 2020, and the sun has not only set on that year's Formula 1 season but also on the five-year plan that Renault spoke of having when they returned to the grid in 2016.
Said plan was to regularly finish in the top three by 2019 and fight for the World Championship by 2020, and they were confident of achieving those goals.
"If you look at it historically, it took Renault five years from when they bought Benetton to win their first championship, it took Mercedes five years from buying Brawn to win their first championship, it took Red Bull five years from buying Jaguar to win a first championship," said chief technical officer Bob Bell.
"For me, a five-year time window from where we are now to winning a championship is not unrealistic. We'd like to better that and we will do all that we can to better that, but that's not an unrealistic time frame."
Ultimately, they never came close to consistently fighting for podiums, let alone wins or titles, in that time period. Even at the best of the times, they were towards the top of the midfield but nowhere near the frontrunners.
BREAKING: Renault will become Alpine F1 Team from 2021, and introduce a new colour scheme featuring the French national colours of blue, red and white#F1 @RenaultF1Team pic.twitter.com/UVlIEKtbax

— Formula 1 (@F1) September 6, 2020
As a result of that failure, changes were made at the top as they changed their name to Alpine, their sports car brand. Team principal Cyril Abiteboul was shown the door and Laurent Rossi was made CEO of the team. Towards the end of his first season in the role, he made comments rather similar to those of his predecessors.
"We have a long-term project, the objective is to reach a level of competitiveness that places us on the podium as many times as possible in 2024," he told F1.com.
"From today in fifth, you can easily find a roadmap. It's going to be every year a bit better. It's a 100-race project, four years, four seasons."
This time though, the plan actually seems to be on track.
It was always going to be difficult to make much progress in 2021 given the development freeze, but there were some positive signs for the French outfit nonetheless.
They returned to winning ways in Hungary with Esteban Ocon claiming their first victory since 2008, while Fernando Alonso stood on the podium in Qatar and finished inside the top-six in four other rounds.
It wasn't a particularly important year in the grand scheme of things though with the widespread regulation changes ringing in a new era for the sport in 2022. The priority was to enter that era in good shape, and they've done just that.
What might have been for Fernando Alonso…

El Plan should have taken another step forward in qualifying 🥺#AusGP #F1 pic.twitter.com/P48FGjRoJN

— PlanetF1 (@Planet_F1) April 9, 2022
Three rounds into the season, it became clear that they'd built their fastest car in a long time, with Alonso genuinely in contention for pole position at the Australian Grand Prix.
He ultimately crashed out in Q3 due to a hydraulics issue, but the fact that he was one of the quickest on the grid before that was massively encouraging for the team.
Since then, they've remained at the top of the midfield in terms of outright pace, with Alonso qualifying P2 in Canada, and most importantly, have started to back that pace up with results.
They've got both cars into the points in four of the last six rounds with one of them finishing inside the top-six in three of them.
Last time out in Austria, we got perhaps the clearest indication yet that the team is in excellent shape. Ocon qualified in P6, finished the sprint race there and then took P5 in the main event, while Alonso fought back from the back of the grid on Sunday to take P10, despite having to make an extra pit stop due to a loose wheel.
It was at the exact same stage of the season last year – round 11 – where Ocon won in Budapest with Alonso P4, but such has their improvement been this year that, even without such a freak result, they still have four points more now than they did after that. That's because, in the first 10 rounds of 2022, they scored 27 points more than in the first 10 rounds of 2021.
Exactly halfway through the season, here's how things stand#F1 pic.twitter.com/C3aWax29NE

— Formula 1 (@F1) July 11, 2022
There is a sense that there's still a lot more to come from Alonso and co too.
Even with their fair share of bad luck and reliability issues in the first half of the season, they're already level on points with McLaren in the fight to be the best of the rest.
With the pace they have, if they can make their machinery more reliable and cut out pit-stop and strategy errors, they should be able to claim that particular title relatively comfortably.
It's a good place to be in. As Christian Horner said earlier this year, it's easier to "fix a fast car than try and make a reliable, slow one fast."
If they can do so, they'll finish a place higher in the standings than they did last year and would very much be on track to be fighting for podiums two years from now as Rossi said they planned to be doing.
What's more, they have two drivers very much capable of doing so if given the machinery with Alonso looking as good as ever and Ocon looking better and better as time goes by.
With their pace, that lineup, a huge amount of resources at their disposal and the fact that Oscar Piastri is waiting in the wings, the French manufacturer's future is finally starting to look as bright as their cars used to be.
Ocon thriving in Alonso's shadow
Esteban Ocon is doing a sterling job at Alpine, even if it is going slightly unnoticed in some quarters.